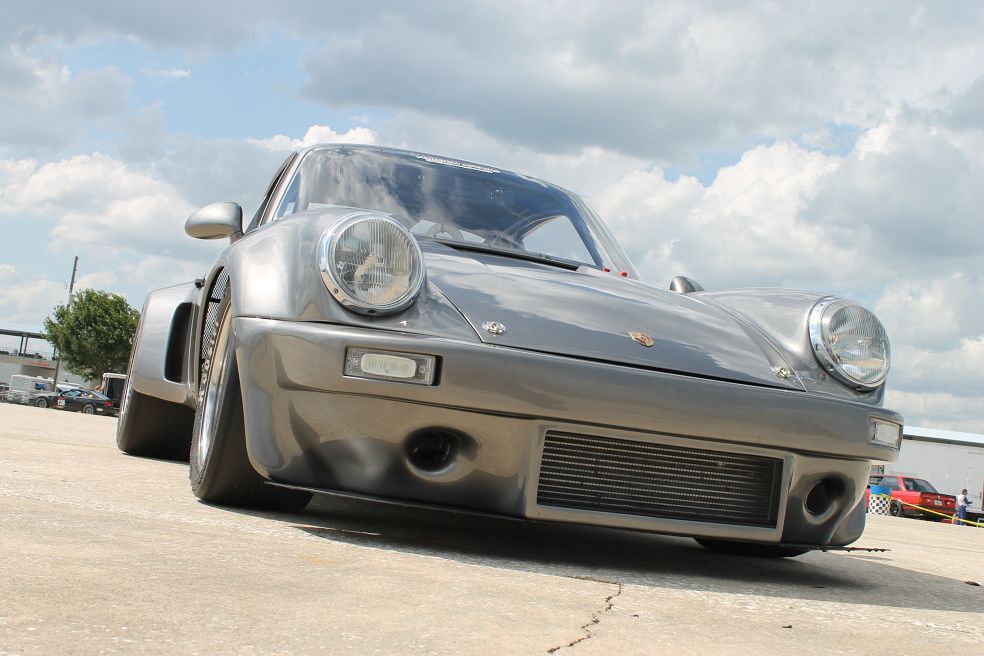 In the 1970s, Porsche was on a racing high. It seemed wherever they went and whatever they produced, they won. The focus on motorsport and development through racing lead to some notable production based racers and crossover technology. In 1973 Porsche released the legendary 911 Carrera RS, a homologated race car that could be road registered. Through 1974 it received many upgrades that made it more competitive as a race car, but ultimately the factory saw an opportunity to take even the hard-edged RS to the next level. Thus was born the 911 Carrera RSR, the Rennest of the RennSport models. Running 917 wheels and brakes with lightened panels resulting in a sub-2,000lb curb weight and a 3.0 flat six pushing 330 horsepower, these cars were formidable racers that competed against tube frame F1 engined cars – and won. Highly sought after but with less than 60 produced, finding one to buy is both a pricey and difficult proposition. However, many of the pieces are available to make a recreation, just as today's example is: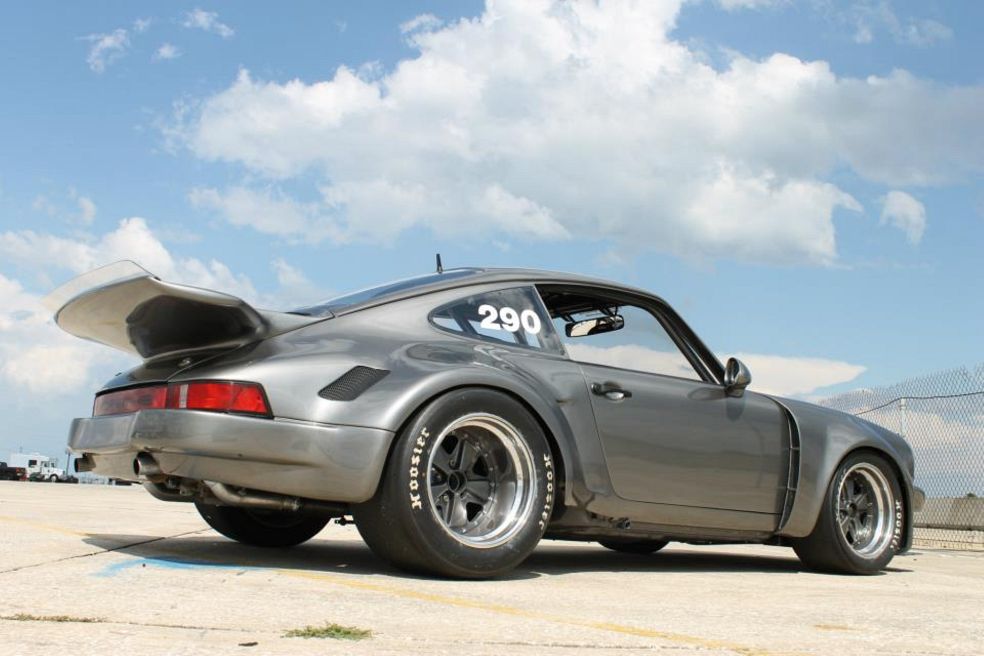 Year: 1974
Model: 911 Carrera RSR
Engine: 3.8 liter flat-6
Transmission: 6-speed manual
Mileage: N/A mi
Price: $150,000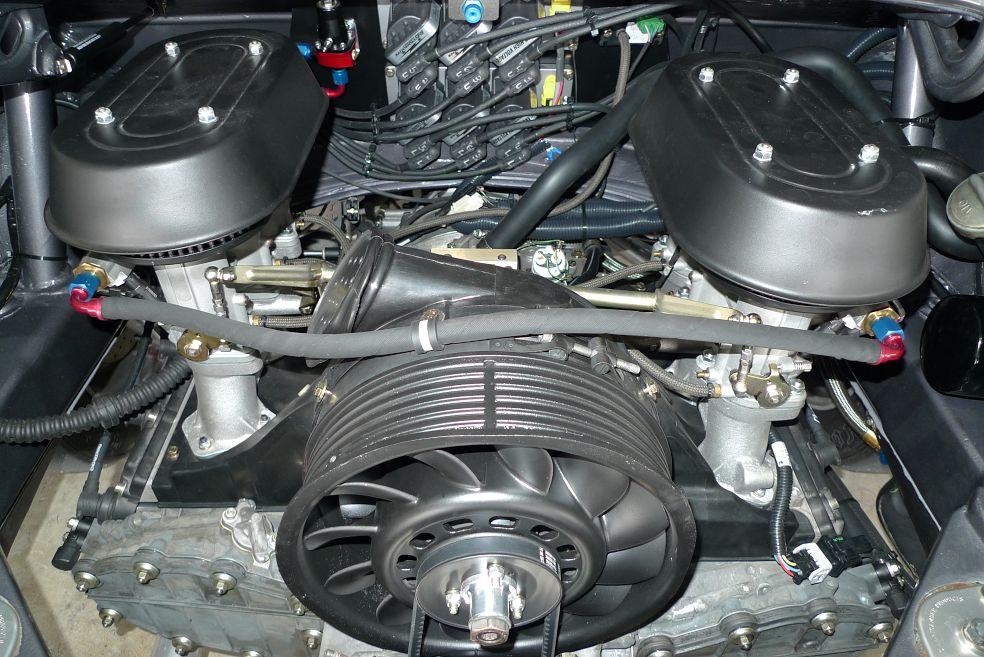 Description
Ground Up-Scratch built from a 1974 coupe,no expense spared to build this new,classic and fast RSR.Over $190k invested.Only 25 race hours on the car.Build sheet and extensive photos available.
Performance Data
• Weight: 2035 lbs
Engine
• Engine Builder: Porsche
• Manufacturer: Porsche
• Type: 911 RSR
• Displacement: 3.8L
• Horsepower: 402
• Torque: 279
• Heads: Camfer
• Connecting Rods: Carrillo RSR
• Pistons: 3.8 Supercup
• Camshaft: Ultra Race Cams
• Clutch: RSR
• Pressure Plate: RSR
• Flywheel: RSR
• Total Time: 10 race hours
Fuel System
• Fuel Cell
• Manufacturer: ATL
• Age: new
• Capacity: 17g
Oil/Water System
• Oil Cooler: 935
Transmission
• Manfacturer: Porsche
• Type: G50
• Gears: 6
• Shifter: Hargett
• Trans Cooler: 935
Rear End
• Differential: Torque Diff
Body
• Construction: steel/fiberglass
• Condition: excellent
Chassis
• Front Suspension: 935 RSR strut monoball billet
• Rear Suspension: 930 set up
• Shocks: JRZ 1231 3 way
• Wheels: Penta/BBS 917 11.3×16 14×16
• Tires: Hoosier
Spares
• $10k of spares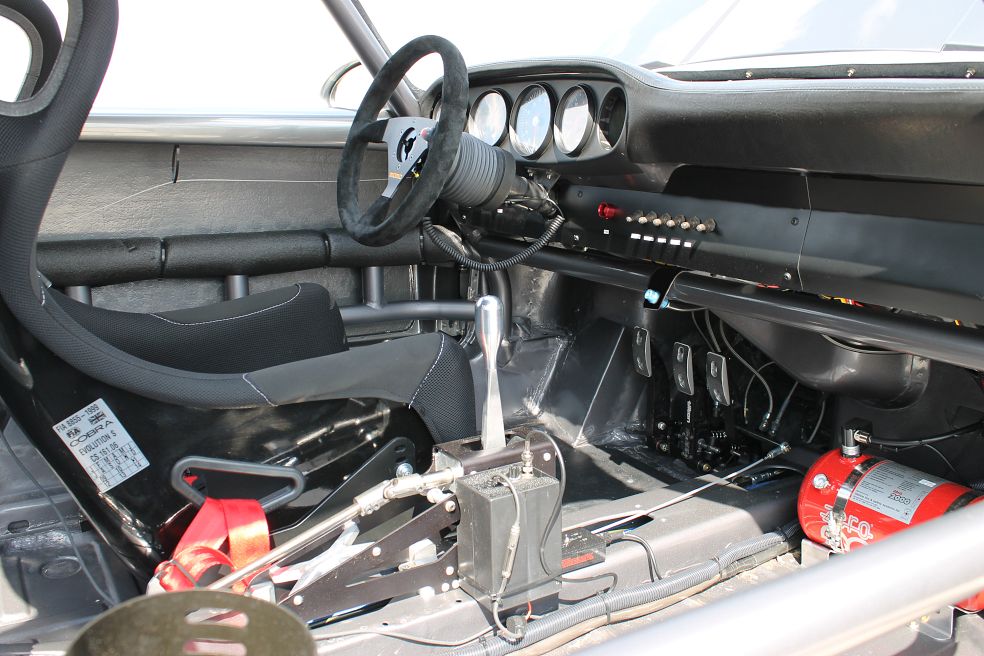 Looking at those rear wheels should qualify as a religious experience. It's a stark reminder that this was a time when there were no computers to control wheelspin, slip angles, and brake lockup. Determined to prove to the world that a 30/70 weight bias would work, Porsche put massive flares which just barely contained those nearly square wheels and a giant rear spoiler – the origin of the loved 80s "Whale Tail" spoiler that would adorn so many Turbos. This car has been faithfully re-created where necessary and important, but upgraded in all of the right areas – the G50 transmission is a great addition, and who wouldn't need 20 percent more power and modern rubber to keep it planted? Read through most advertisements and run across the phrase "no expense spared" and they're usually suspect, but in this case it's hard not to believe. The car looks amazingly good and shockingly clean for a race car – check out that engine bay! I even love that they used a correct 1974 chassis as a basis, since many replicas use an easier to obtain newer car retrofitted with earlier panels.
At $150,000, this isn't a car for everyone. It won't be as fast as newer Cup Cars around a track. It won't be easy to drive. It won't even be cheap to run. However, this is very much the case of you couldn't build it for the sale price. You could run $50,000 building the proper engine alone! What appeals to me about a car like this, though, is that it has a presence about it that the newer cars just can't replicate. Pull up anywhere with this and you're guaranteed to have a crowd. Then, take a moment to consider what it would cost to own a real one; the last that came up for sale was Emerson Fittipaldi's IROC racer in the $800,000 range. In 2012, the 2.1 turbo RSR "Baby" sold for $3.25 Million. And the reality is, at that price would you really even want to drive (never mind race) one of those irreplaceable cars? Not likely. This then, is the way to have your cake and eat it too – look like a million bucks, have a million thrills, and don't be (too) afraid to write it all off. To me, that's a deal – now, anyone know what organs I can live without that would generate $150,000?
-Carter