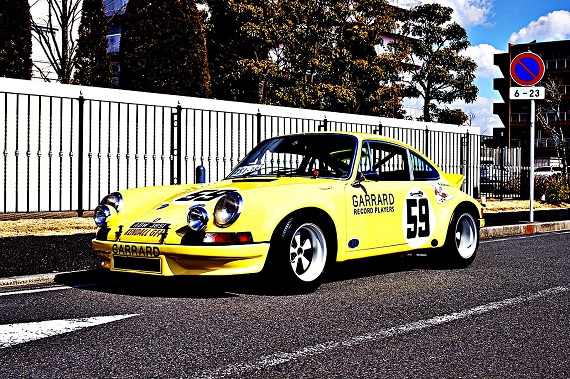 This past weekend was the Goodwood Festival of Speed; if you missed it once again, or have no idea what I'm talking about but are reading this, it's something you desperately need to examine in your motoring life. There are historic races held around the world, and there are motoring events held around the world, so one more held on some rich dude's driveway shouldn't be a big deal, right? Wrong, it's perhaps the single most unique and impressive automotive event in the world. The FoS reunites classic race cars often with their original drivers, driven in anger up the 1 mile hill of Lord March's drive. It's tougher than it would seem to be, and since it's inception it's attracted every major automobile manufacturer and gathered some of the most impressive machines ever made. From the first race cars to modern Formula One racers, the Festival of Speed is a celebration of all things automotive. For example, this past weekend, Mazda was the featured marque – but they also had gathered 7 of the 8 Mercedes-Benz 300SLRs ever built, and had Sir Stirling Moss, Hans Herrmann, Jochen Mass, Sir Jackie Stewart, and many other notable champions driving four of them up the hill. That was one of many priceless convoys parading by motorsports enthusiasts; it's simply the largest collection of the most significant race cars ever made in the world coupled with the historic champions that drove them. Why talk about this in this tribute listing? Well, look closely at the lower portion of the door, and you'll see that the builder of this 1972 Porsche 911 – which tribute's Hurley Haywood's Brumos-sponsored 1973 Sebring RSR – went so far as to include the Goodwood FoS number sticker from when the car appeared: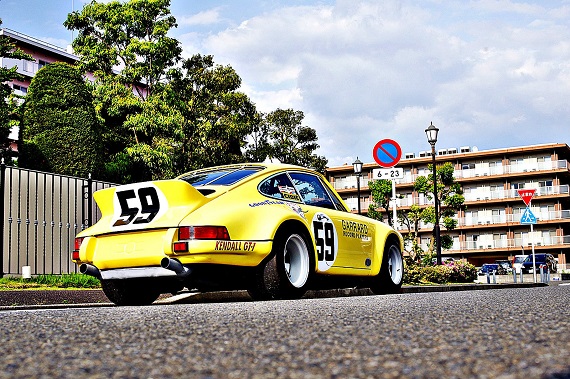 Year: 1972
Model: 911 RSR Tribute
Engine: 3.2 liter flat-6
Transmission: 5-speed manual
Mileage: "31" mi
Price: $129,000 Buy It Now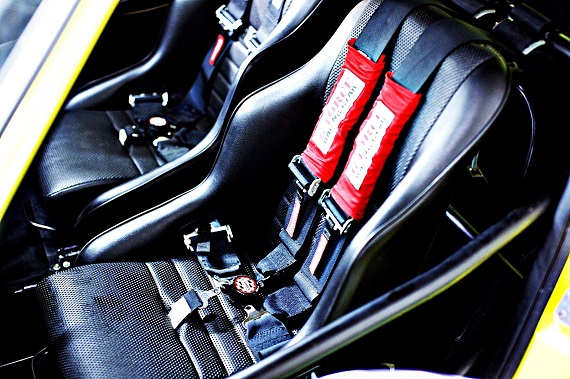 This is Very famous Sebring histrical Racing cars almost perfect copy based on 1972 911T . We spent a lot of time to make it completed and have a confidence to make buyer satisfied
US buyer => no problem to import and register the car. We charge extra 2300USD included export service and ocean freight to US available port(import tax 2.5%)
Euro buyer => no problem to import and register the car. We charge extra 2600USD included export service and ocean freight to Euro available port(import tax 10%?)
other countires => Please ask email (auction AT usa24 D0t cc)

Make: Porsche
Model: 911
Type:
Year: 1972
Body Type: Coupe
Doors: 2
Seats: 2
Steering Position: Left-hand drive
Owners: unknown
VIN Number: 9112102266
Body Stamp Number: 9112102266

since restored 31 miles, 50 km

exterior,electric

Exterior Color: Yellow

Bare metal restlation without floor because too nice great condition originally
All original stickers made by professional designe shop. Even number circles made by special flexible material for sticking foor handle areas.
Fuel safe gas tank. Original Rally lights cibie. Sebring Same designe Front hood. RSR body style (We redone 2 times to make matches as original RSR flares shape)
(we have Good year same original size F window seal sticker-we will stick it on) All working perfect. kill switch. Lights wipper all working for street leagal uses too
interior, suspension

Interior Color: Black

Mostly New interiors except head liner (Dash, panel trim materioals, carpets, seats, door panels)
Roll cage desined as original Sebring car way. Currently we installed removable steering wheel for easy get in and out but we have 38 steering wheel with early SWB center horn pad comes with the car. RSR F/R coil over suspenssion. 964 Brke system, Brake air intakes. 964 Calipers. pillow balls. bump steers. Original Rear camber contoroller. RSR F/R stubilizers.
The car is not just made for a look but spent so match money, effort and time to drive smooth and agressively
9/11Jx15 3 colors RSR newly finished wheels+New P zero front and New P zero Rossa corsa Rear tires
engine, equipments

Engine Size: 3200 cc
Cylinders: 6
Power: 281 Bhp (209 kW)

Engine all took a part and rebulted completely. New High compression P&C High performance Cams GE60. Hot wire system Air cleaner.
New original headers with same designe RSR original made muffler
transmission, special features

Mission: Manual (5)

915 (831) transmission with short shifter matches to 3.2 high performance engine.
shift smooth and clutch hold tight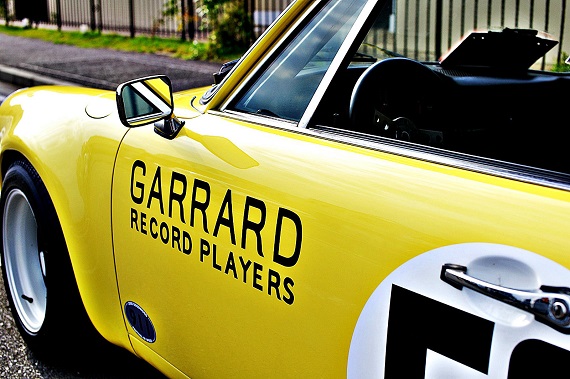 The attention to detail on this example is very impressive; the flares, wheels, ducktail spoiler and livery appear near identical to the original 1973 car. Brumos cars are usually noted for their white base color with blue and red stripes, but in 1973 Haywood drove this yellow example to victory in the 12 Hours of Sebring with Peter Gregg and Dr. Dave Helmick. The real #59 1973 car was restored in 2001 and featured along with many other 911s at Goodwood in 2013 – in order to maintain the authentic look, I love the inclusion of the FoS sticker on this replica. RSRs are a popular car to copy, and outside of a few stickers this car appears faithfully recreated. Underneath the drivetrain is updated with a 3.2 in place of the high-compression 2.8, along with 964-spec brakes. But the look is classic RSR, and that's a good thing. A real 1974 RSR – slightly more wild than the '73 – sold recently for 1.1 million dollars, making them all but unaffordable for even well-heeled enthusiasts. The $129,000 asking price is pretty strong for a replica, but considering that price would be a very basic and not nice 1972 911S in today's market, it's perhaps not an unreasonable price for what appears to be a cleanly built tribute of a very significant 911.
-Carter