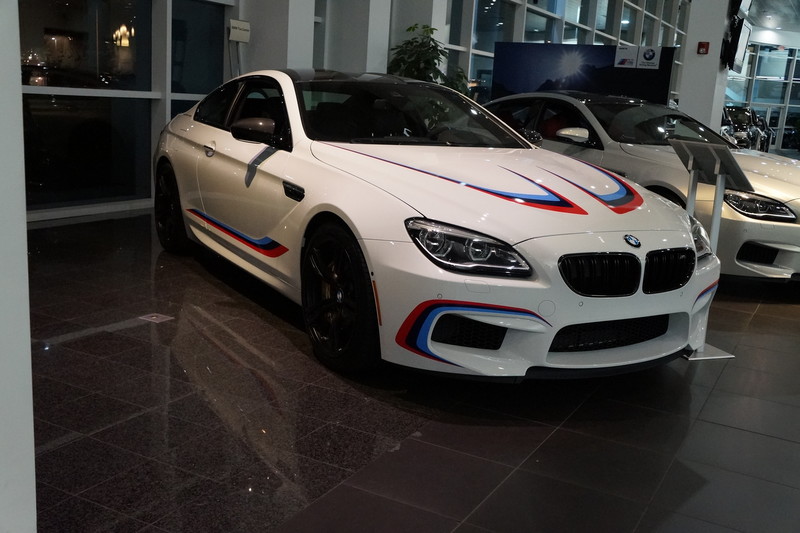 Normally on Motorsports Monday I feature a race car or a track biased car, but today I'm going to do something a little different. If you follow FIA GT racing and the IMSA Tudor Championship, you might be eagerly awaiting next weekend's Daytona 24 hours – the kickoff to the endurance racing calendar. And something special will be debuting at Daytona; what I believe is BMW's first racing M6. Sure, the 6-series was previous used as a racer in the early 1980s Touring Cars before the launch of the M3 and Alpina ran an E6x later on, but primarily it's been almost all small BMWs that have taken to the track since 1985. But eager to take on the likes of the Bentley Continental GT3 and Aston Martin race programs, the Munich company has moved from the Z4 platform to an all-new M6 racer. To celebrate this launch, BMW produced 100 special road going M6s for 2016 called the M6 Competition Edition. They were available in only two colors – Austin Yellow or Alpine White – and commanded a fully 50% premium over a standard M6. But it's not just a flashy appearance package, as the F12 2-door coupe only Competition Edition has been reworked to produce more power to go along with the exclusivity: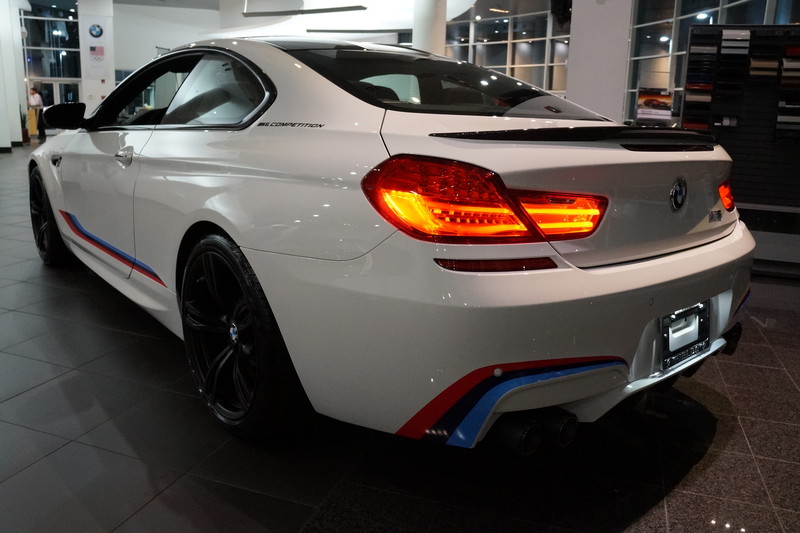 Year: 2016
Model: M6 Competition Edition
Engine: 4.4 liter twin-turbocharged V8
Transmission: 7-speed dual-clutch automatic
Mileage: 11 mi
Price: $167,195 Buy It Now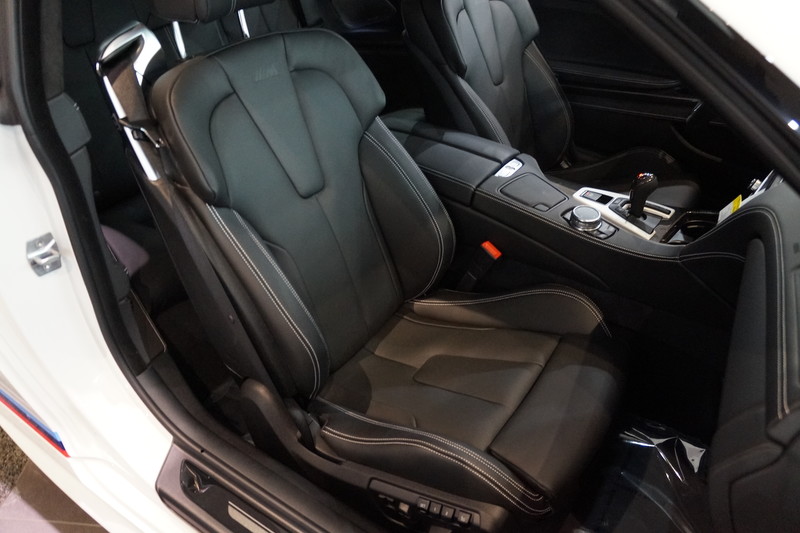 2016 BMW M6 COMPETITION EDITION

2016 BMW M6 COUPE COMPETITION EDITION

ALPINE WHITE

BLACK LEATHER W/ WHITE STITCHING

RARE CAR ONLY 100 BUILT

FACTORY MSRP $167,195

$51,500 COMPETITION EDITION

INCLUDES:

HEATED STEERING WHEEL

M CARBON CERAMIC BRAKES

20″ M DOUBLE SPOKE WHEELS

POWER REAR SUNSHADES

FRONT VENTILATED SEATS

ACTIVE FRONT SEATS

ACTIVE BLIND SPOT DETECTION

ACTIVE DRIVING ASSISTANT

SIDE AND TOP VIEW CAMERAS

HEAD-UP DISPLAY

BANG & OLUFSEN SOUND SYSTEM

SMARTPHONE INTEGRATION

SPEED LIMIT INFO

PERFORMANCE CENTER DRIVING EXPERIENCE

ABSOLUTELY BEAUTIFUL CAR AND

600 HORSEPOWER &
516 POUND FEET OF TORQUE !!!

The 100 lucky buyers also receive a voucher to visit the BMW Performance Center Driving School of their liking for an exclusive half-day instructor led driving experience.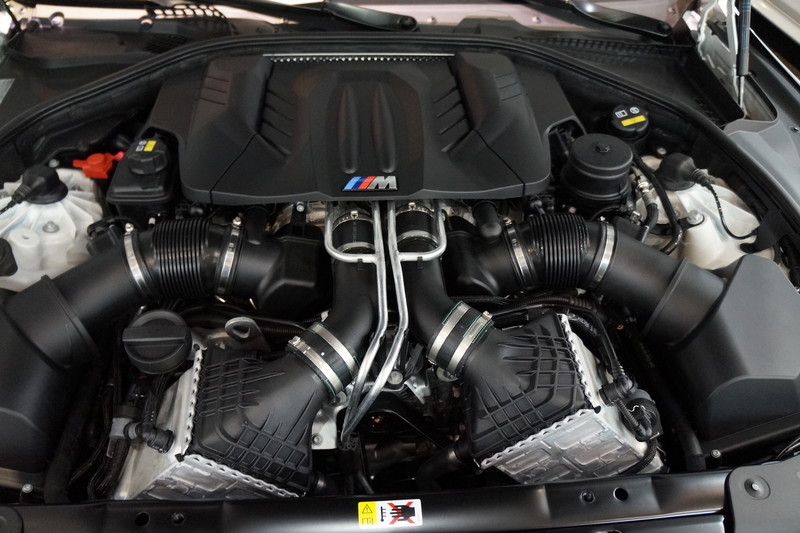 I'll be honest, I'm not always up to speed on what's the newest product offered by each manufacturer. So when my eyes met an M6 with M stripes all over it, my initial reaction was "Wow, that's tacky", and I immediately dismissed it, figuring it was a wannabe racer putting custom go-faster stripes all over his car. Then I saw another for sale, and I decided to actually investigate. The Competition Edition gets these stripes as a factory option but only on the white models. Does that make them better? Think about the Martini Edition 911s from the early 1980s; maybe over the top at the time, but now they command a premium. The same may be true of this limited edition and turned up M6. Exclusivity is guaranteed, and the performance matches the look. The asking price is just a hair over the MSRP, which was $165,895 plus around $1,000 for the destination charge. You get a fully loaded M6 with 600 horsepower good for sub-4 second 0-60 runs and a limited 190 m.p.h. top speed, not to mention a whole boatload of carbon fiber bits. Is it worth it? That's up to you, and it will be interesting to me to see if in 30 years there will be a collector market for these cars.
-Carter