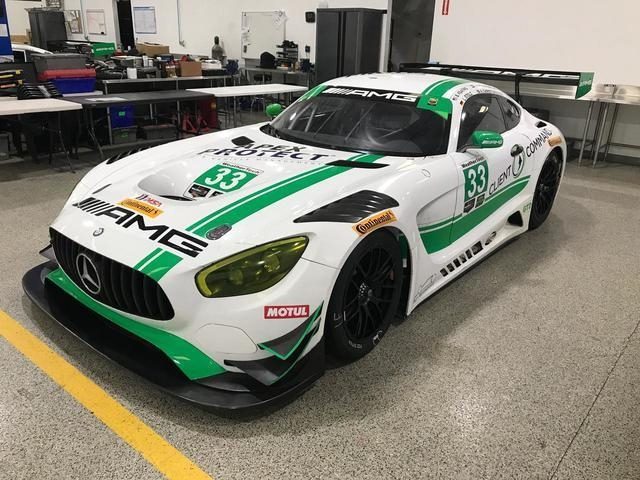 Very rarely do I check out Mercedes-Benz race cars because I don't see many publicly for sale out there and just don't have a ton of knowledge on them either. One does pop up for sale once in a blue moon and it usually is a pretty unique and purpose-built car. They also don't come cheap at all. Today's car, a 2017 AMG GT3, is all of those things. This car was built to go IMSA racing at the WeatherTech SportsCar Championship against other exotics that are built off production chassis that you probably recognize from Porsche, Ferrari, BMW, Audi, Lamborghini, Ford and a few other brands. Not a cheap endeavor at all, but nothing is cheap when it comes to racing unless you buy a $500 car from Craigslist, spray paint some numbers on the door and go drive around on some dirt until the radiator starting boiling.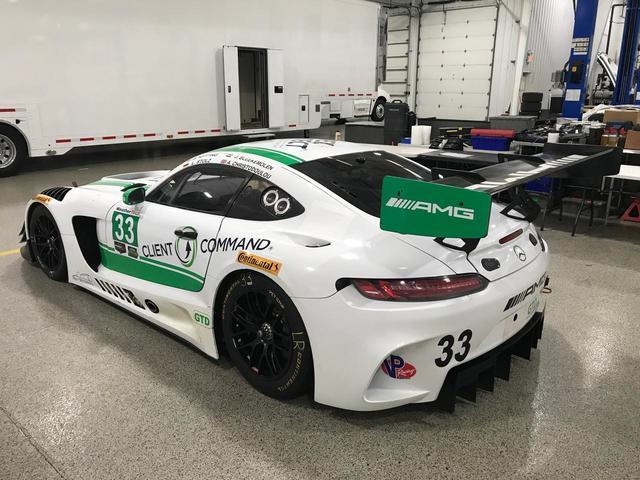 Year: 2017
Model: GT3
Engine: 6.2 liter V8
Transmission: 6-speed sequential manual
Mileage: n/a
Price: $329,995 Buy It Now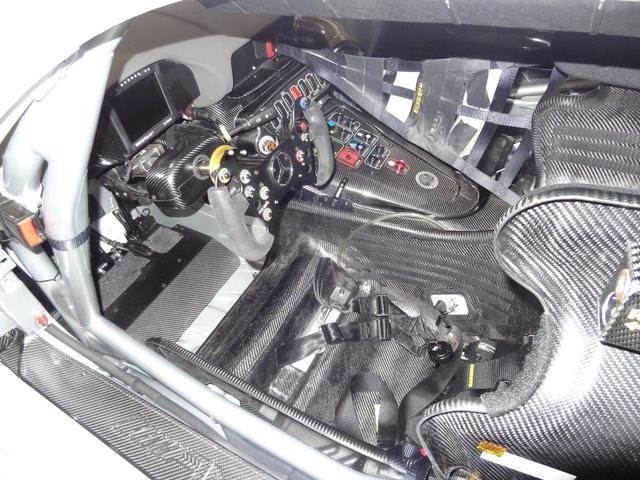 BJ Motors is pleased to offer this incredible 2017 GT3 6.3 V8 Race car . This Mercdes Benz AMG GT3 is being sold "As a Race Car" IT IS NOT STREET LEGAL Car will be accompanied with a Bill of Sale.2017 Mercedes AMG GT3 Race Car with superb race history which was run by the number 1 top tier sports car race team Riley Motorsports.The #33 Mercedes Benz AMG were granted the chance to be the Performance Team for AMG this was an honor for the USA and the first team to use this platform for IMSA racing. This entitled the team to work direct with AMG Engineering and AMG Suport. This allowed the team to maximize and have the very best suport during the race season.. The #33 car (chassis #059) was used to help secure the North American Endurance Championship along with the VP Fuels front runner award in the Weathertech Sports car IMSA series in 2017.The team was also given a customer award from AMG for winning the NAEC championship. The car has never been involved in any chassis damage and was always meticulously serviced per AMGs recommendations.. No expense spared on parts when service intervals were required. When you are purchasing this car not only are you buying a GT3 car that can be raced around the world you are also purchasing a piece of American racing history.The list below depicts the time on the items listed.Gearbox 11454kmEngine 12369km (recommended rebuild at 20500km by AMG)No spare parts or bodywork included at this time items can be purchased and suport as well for most series.The AMG GT3 car is a naturally aspirated 6.3-Litre V8 with a pneumatic paddle shift system a full on-board Bosch data system aluminum chassis carbon/carbon-kevlar bodywork and a Hewland 6-speed sequential transaxle gearbox. This car was built to dominate the GT3 classes around the world and it has proved it can time and time again. You arent just purchasing a race car you are buying a race winning platform that has many wins in its family around the world.Events from Past Season and PositionTest – Kershaw – 47 KilometersTest – Daytona – 1134 KilometersTest -Road Atlanta – 929 KilometersTest – IMSA Daytona – 866 KilometersRace – Watkins Glen – 1492 Kilometers (10th PLace)Race – Mosport – 884 Kilometers (7th Place)Race – Lime Rock – 599 Kilometers (15th Place)Race – Road America – 961 Kilometers (4th Place)Race – VIR – 987 Kilometers (3rd Place)Race – Laguna Seca – 787 Kilometers (8th Place)Race – Road Atlanta – Petite Le Mans 2145 Kilometers (4th Place)2017 Hours Total 108312018 Hours Total 1538Total Kilometers 12369This also the chassis that was used to secure the Tequila Patron Nrth American Endurance Championship. This is the winning car for the Endurance Championship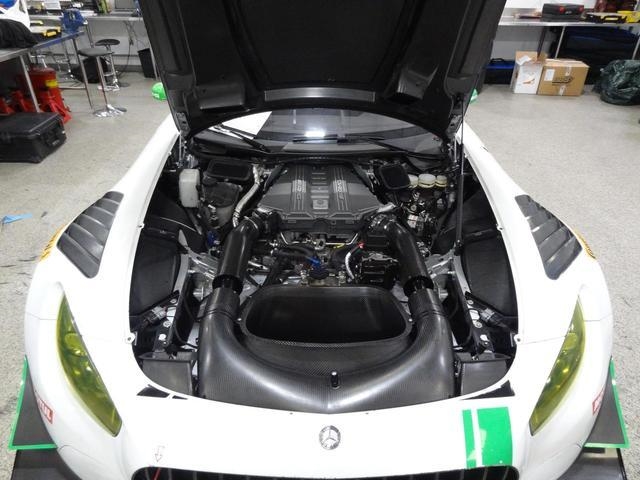 From what I gather, this is one of two AMG GT3 cars that competed in the WeatherTech SportsCar Championship with the other car being the number 50 WeatherTech car. It had full backing from Mercedes-AMG for technical support and parts while competing at all the familiar race tracks around the country. It held its own against the other cars and according to the seller, it even was used to help secure the North American Endurance Championship. One of the more interesting this is that it still uses the M159 6.2 V8 and not the M178 twin-turbo engine that all the production cars are built with. This is the same setup that the SLS GT3 car Carter looked at a few years ago.
The asking price of $330,000 seems reasonable seeing you are literally buying a turn-key GT3 car that can rip your face off with minimal effort. It is even a better deal seeing as the SLS was listed for $500,000 and this is basically the same car minus Gullwing doors. I have to wonder what kind of person buys these cars because of their specific use and all the extra things needed to even take this thing to a track. Maybe it is just a show piece now for the ultra-rich motorsports fan? Anyway, a cool piece of racing history that can be in public hands as long as your check is big enough.
– Andrew