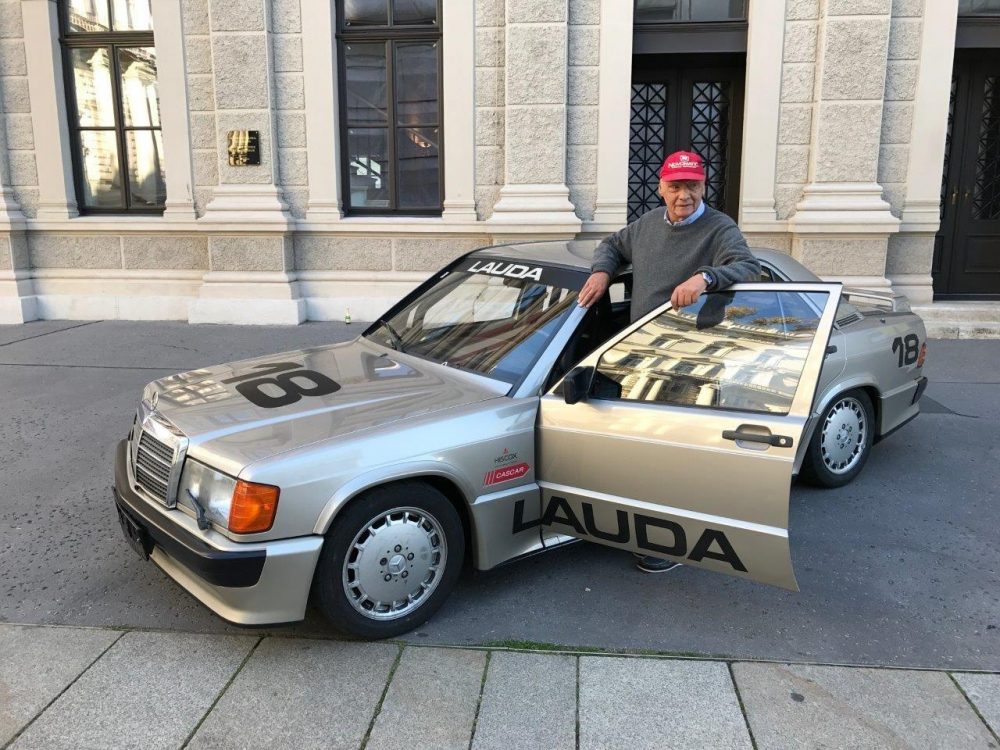 To celebrate the opening of the newly revised Nürburgring in 1984, Mercedes-Benz organized a friendly, yet still fiercely competitive race between some of the greatest Formula 1 drivers of all time. That means names like Sir Stirling Moss, James Hunt, Alain Prost  , Phil Hill, and upstart Ayrton Senna were among the drives in the field. What were they all driving? None other than the then-new 190E 2.3-16V. All of these cars were slightly modified for the race with bolt-in roll cages and some racing seats but other than that, they ran the cars as-is. The winner of the race was the 24 year-old Senna, which isn't much of a surprise when looking back now, but the driver who finished 2nd? Nikki Lauda. This is his car he raced and yes, it is now for sale.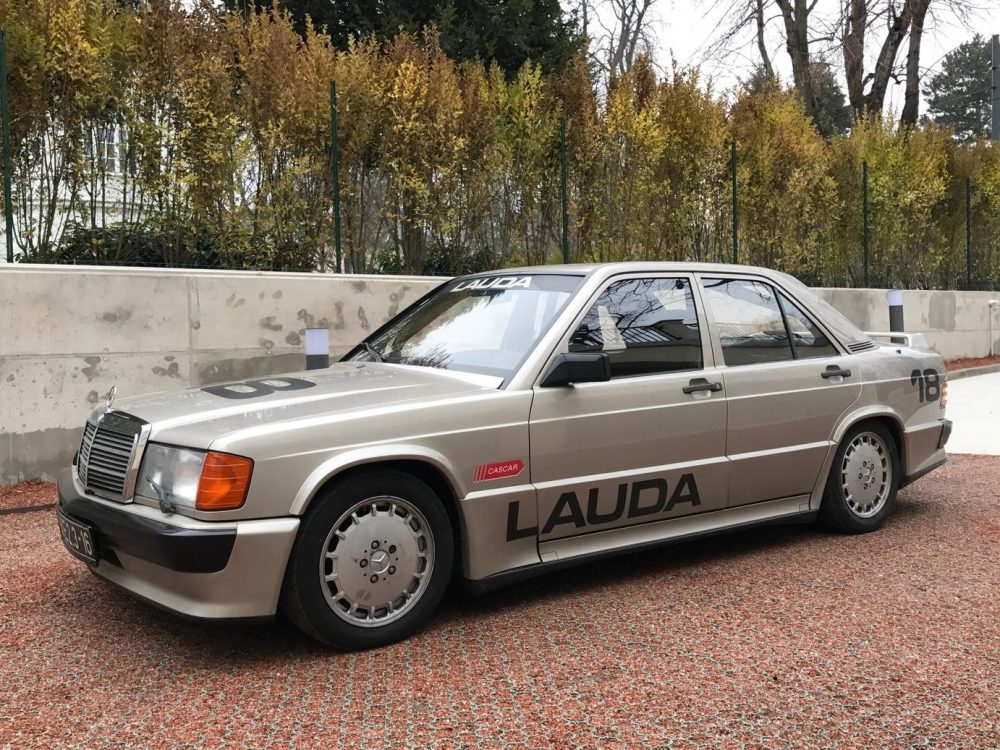 Year: 1984
Model: 190E 2.3-16v
Engine: 2.3 liter inline-4
Transmission: 5-speed manual
Mileage: Unlisted
Price: On Application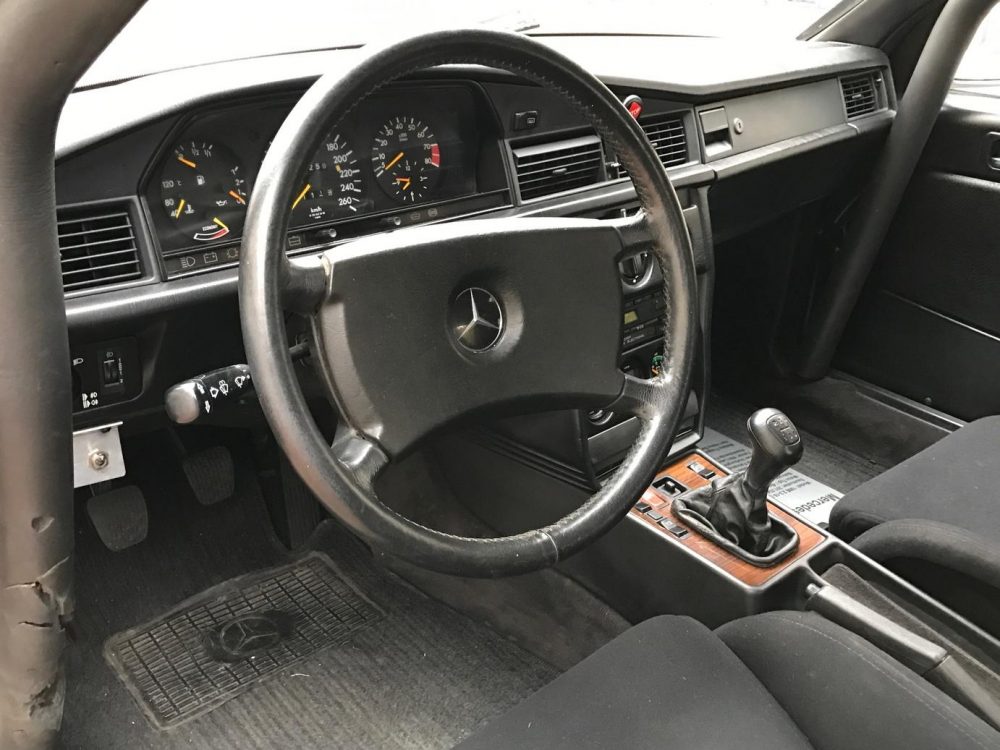 1984 Mercedes-Benz 190e 2.3-16v Ex-Niki Lauda
The Ex-Niki Lauda Nürburgring Racing Car
If interested contact us ASAP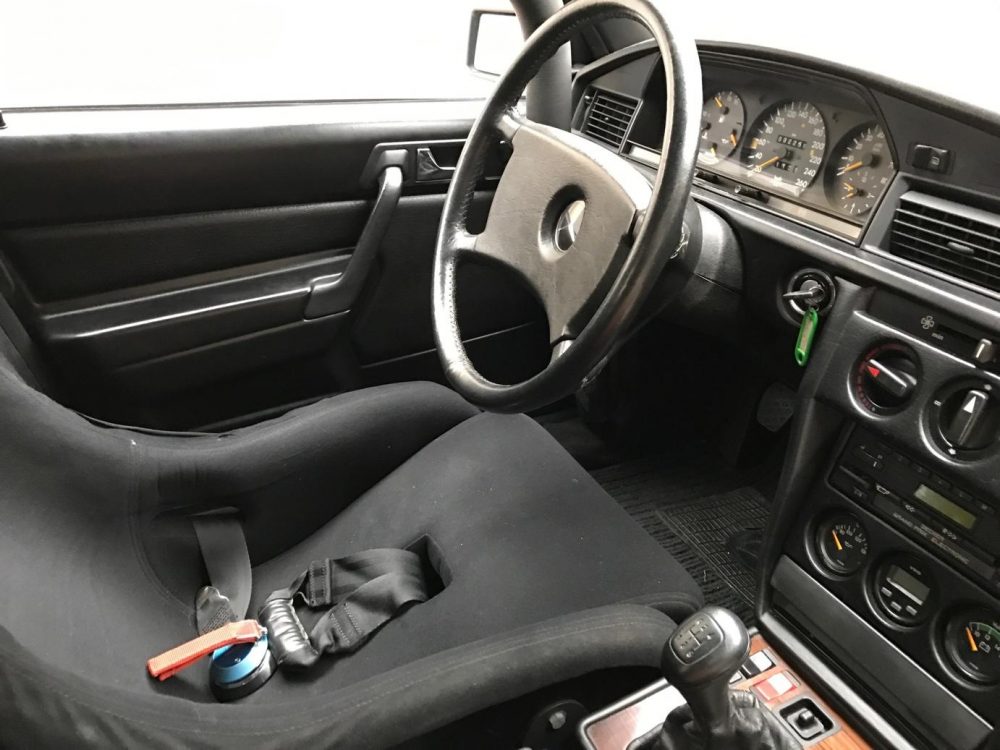 Needless to say, this is a pretty important and unique car. Niki Lauda is considered by many to be one of the greatest F1 drivers of all time and this is his actual car that he raced and still owns. Normally, if you buy a car that was used in a real race, driven by real race car drives, let alone F1 drivers, it isn't going to be street legal. You are basically buying a piece of art that just happens to be a car. Not this W201. Theoretically, you could register this car, put a license plate on it and drive it to work on a Monday morning. Then you can tell all your co-workers around the watercooler that the car you drove in today that is sitting in the parking lot ran neck and neck with Ayrton Senna on the Nürburgring. I'm sure they'll all laugh and tell you to get back to your spreadsheet, but you'll be the one laughing when shifting your dogleg gearbox in bumper-to-bumper traffic on the drive home.
I have no idea what kind of price you are looking at for this car, but my guess is will probably be the most expensive W201 ever sold. Unless Senna's actual car came up for sale, I doubt you'll find a more important 190E. If I had to guess, I'd say this is going to be a six-figure car easily given all the history. I don't think Lauda, who is still non-executive chairman of the Mercedes-AMG Petronas F1 Team, needs to sell this, but money is money.
– Andrew