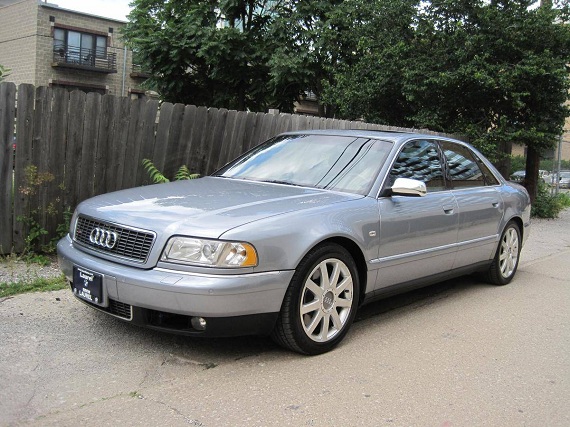 I've made no excuses about my personal favoritism towards the Audi S8, but I think it's reasonably justified. The E55 v 500E post from the other day reminded me why; sure, the E55 is a pretty cool car, but as one of the comments noted it looks a bit like a Kia. Park it next to a S8 and that's brought into even starker contrast. Audi just got it right; the right amount of sport, a great engine and soundtrack, all-wheel drive and a gorgeous and luxurious interior. Today I've got three more rare-to-see colors; Avus Pearl, Andorra Red and Pearlesant White. Let's look at my favorite first: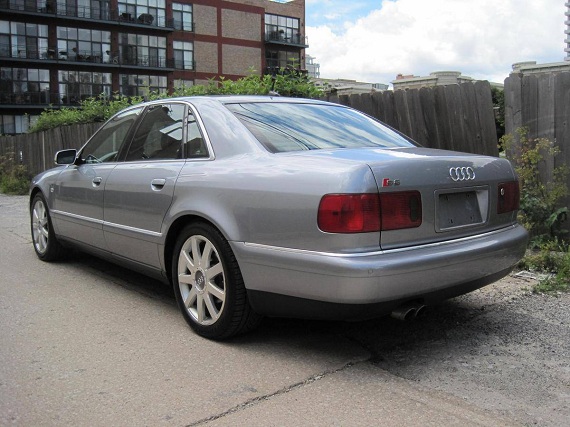 Year: 2003
Model: S8
Engine: 4.2 liter V8
Transmission: 5-speed automatic
Mileage: 115,130 mi
Price: $11,800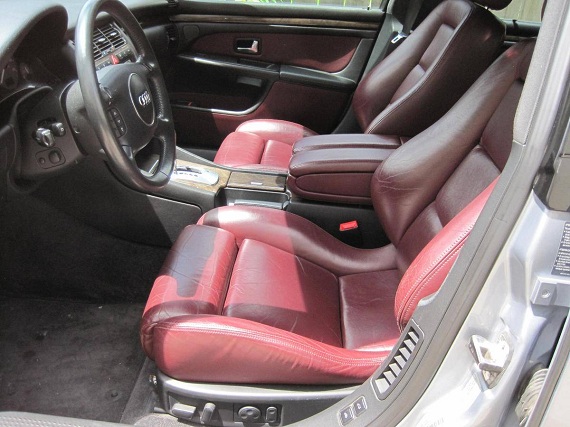 Contact Seller Add to Favorites

Insurance Cost Calculator
Powered by Hagerty Insurance

Location:
Chicago, Illinois 60616
Stock #:
m1420a
Mileage:
115130
Trans:
Auto
Condition:
Excellent
Exterior:
Avus silver
Interior:
Red Leather

Description:

2003 Audi S8 in Immaculate Condition.

Audi Space frame aluminum Supercar!

Well documented miles currently at- 113,830

Clean Carfax and well documented

Classic Avus Silver Clear coat

Original Red leather sport seat option in Pristine Condition. Full leather interior option.

4.2 Litre Legendary Audi S8 Powerplant! This car has been meticulously maintained. All service is up to date, The engine is tight and runs like it did when it was new.

Newer Tires with less than 10k miles!
Sunroof mechanism in excellent condition.
Recent service completed as well!
This car is pristine, a completely unmolested survivor!!

Here's some technical info:

2003 S8

Performance

0-60 mph 5.5 seconds.
Top Speed 165 mph | 249.4 km/h

Engine

Cylinders 8
Water-Cooled
Aspiration/Induction Normal
Displacement 4.2 L.
Horsepower 360 BHP (226.6 KW) @ 5900.00 RPM
HP to Weight Ratio 18.0 LB / HP (Vehicles with similar ratio)
HP / Liter 59.3 BHP / Liter
Redline 7000
Compression Ratio 11:1
Fuel Type Gasoline – Petrol
Fuel Feed Fuel Injected
Bosch fuel injection

Vehicle Details and History

Full Leather Interior with sport seats. This is a Two Owner, Original unmolested survivor. This car has also spent its entire life in two affluent communities outside of Chicago and well cared for. This car is well optioned and is quite pristine.

Options:

Full Leather Interior
Factory Alloy 2003 RS S8 Wheels One year only
Factory Sport Shocks
Factory Sport Seats
Factory NAVIGATION
Factory Premium Bose Sound
Heated front and rear seats

BODY & PAINT
.
There are no imperfections on the body or paint to mention. The paint, rubber and trim parts are close to flawless. This car looks like it just rolled out of the factory
Paint- overall appearance exceptional!

INTERIOR

The Interior on the car is again, exceptional. The Seats, Dashboard, Door Panels and Carpets are all in remarkable condition. The dash does not show any of the signs of typical wear or shrinkage you normally see The front seats are original and in pristine condition! The leather is still soft and comfortable. This car spent its life being pampered in a heated garage and was not exposed to the typical harsh sun you would find in the southern and western states!

MECHANICAL

The 4.2 high performance engine pulls very strong and sounds quite smooth and quiet . Oil pressure is excellent and the car runs at perfect temperature just above a quarter where it should

Drives exceptionally well, very quick and responsive, tight and agile. I have yet to find another vehicle that can live up to these standards that Audi has set.

Whom ever ends up with this car will be very happy for years to come, this is a true gem and will never lose value if maintained and cared for properly.

If you're interested, call us, we will give you all the information you need to know to help you make your decision on whether or not you want to purchase this vehicle.

Any questions may be answered by calling us at 312 884 1174 .

Price: $11,800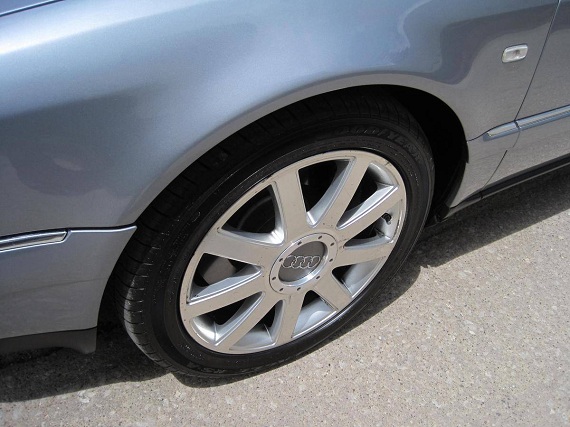 I think this car is spot on the money. It's all original, which I'd prefer even though I don't like the "Celebration" wheels. The Oxblood interior looks to be in great shape and the exterior looks near new – miles are in check, too. The price is even reasonable, nice considering the newer tires and recent maintenance – but I'd like to know what that maintenance included. Otherwise, this is a nice looking example that I once again will be kicking myself for passing up – I wish this were the right time!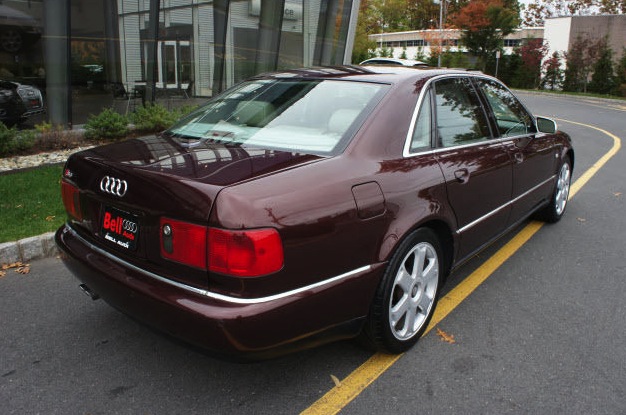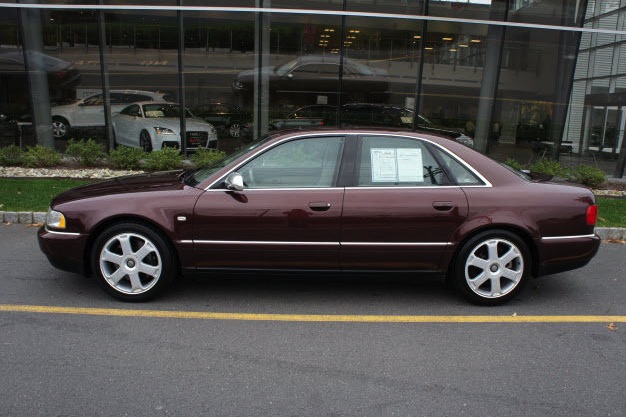 Year: 2001
Model: S8
Engine: 4.2 liter V8
Transmission: 5-speed automatic
Mileage: 99,000 mi
Price: $12,995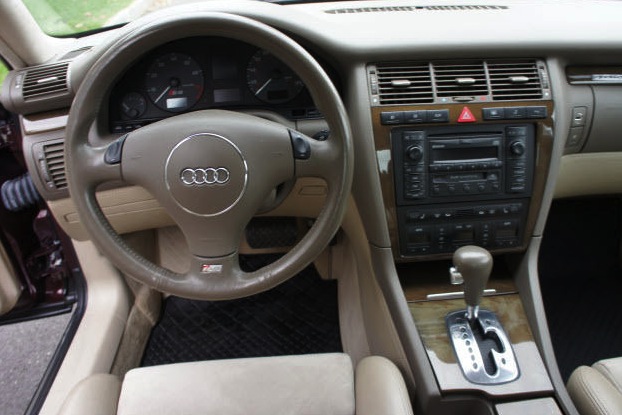 COMING SOON!!! 2001 Audi S8 – Clean S8 super luxo Autobahn burner!!! Clean CARFAX, 1 owner, ALL mainanence will be complete upon sale including new timing belt, water pump, tires etc!!!! Super rare Color and hard to find with this low miles!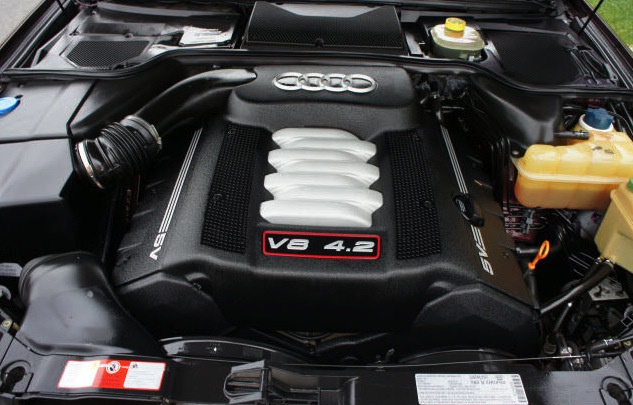 This car is a bit of a mystery. The one picture provided shows the same "Bell Audi" plate as a car we wrote up years ago. Andorra Red is a quite rare color to come across, and it should be noted I used the photos from the original post rather than K2's ad. I'm guessing that they borrowed the photo to show what the car was, but it remains an unknown. Miles are lower than the '03 and maintenance is outlined – both good things. However, a quick google of the VIN shows the car is a salvage title car, not a clean Carfax as claimed. Clearly, more information is needed here before considering a purchase of this car.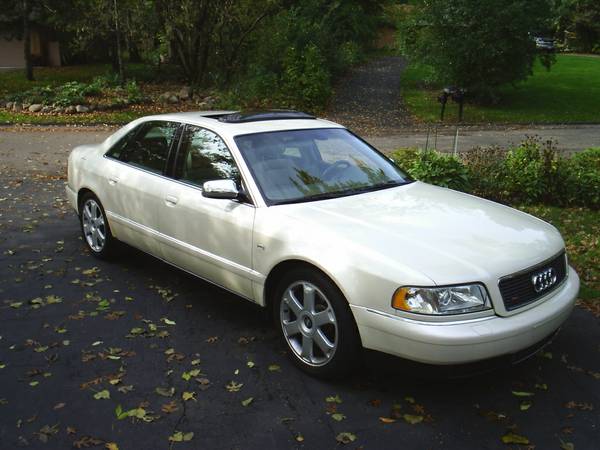 Year: 2001
Model: S8
Engine: 4.2 liter V8
Transmission: 5-speed automatic
Mileage: 169,000 mi
Price: $6,900
White w/tan 2001 S8 Audi, sport seat interior. 2 sets of tires and wheels, i.e., winter tires. All records since purchase used by me in Sept of 2007 @ 77k miles. All maintenance up to date, 169k miles now. Call Dennis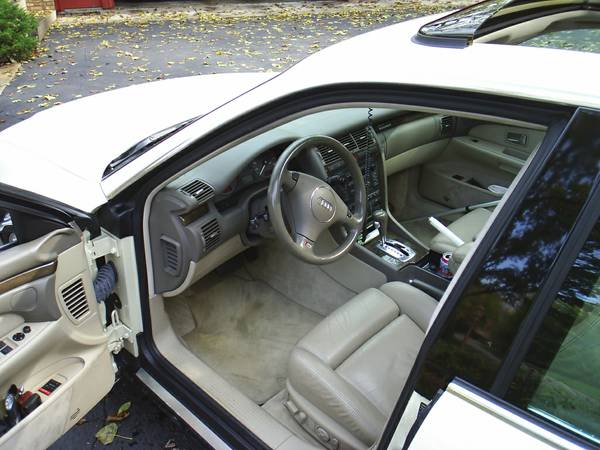 For some time, I didn't really like Pearl White on the S8s, but I have to say, seeing a clean one gives me pause. It's interesting, too, that Pearlesant paint was one of the very few options on the S8 and it was expensive – around a $1,700 option if memory serves. Unlike many that carried the black comfort interior, this one has the lighter tan sport seats – a welcome addition. Miles are quite a bit higher than the other two, but then the price is much lower accordingly. Again, I'd like to know what the maintenance performed was but in general I'd feel much more comfortable buying one of these cars from an individual rather than a second-hand dealer.
Overall, the Avus Silver car is still the one I'd want. Originally there was supposed to be an extremely rare Espresso Brown '02 model to round this out, but unfortunately the ads expired before I could get them up. I'll stay on the lookout for the rare colors on these S8s, though – has anyone ever seen a Canvas Brown model, for example?
-Carter