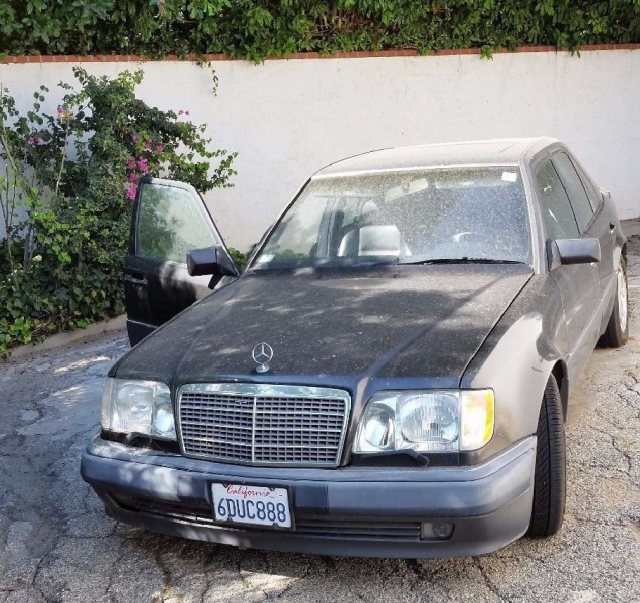 Bet big to win big, right? Today might be one of those situations. What we are looking at is a 1992 Mercedes-Benz 500E with a hair under 50,000 miles. This is obviously very good in the big picture. But the real pictures you are seeing show a different story. This monster W124 is so dirty you can't tell the condition of the paint, the tires are nearly flat and the seller has no real information on the car other than it's just been sitting in the driveway for at least a year.
Ready to gamble?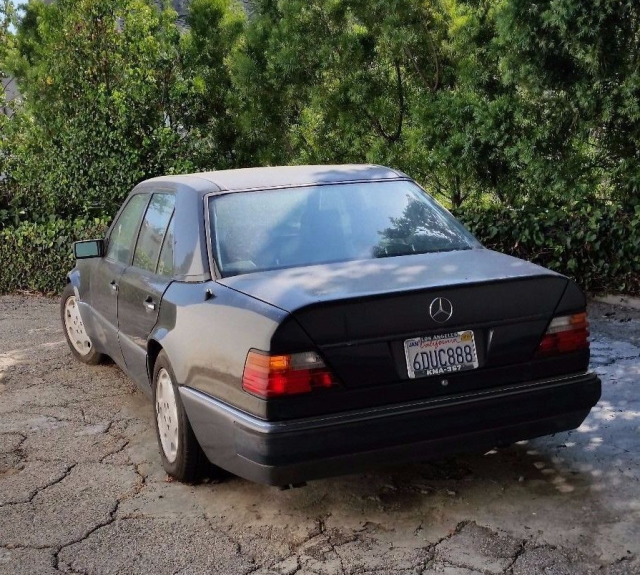 Year: 1992
Model: 500E
Engine: 5.0 liter V8
Transmission: 4-speed automatic
Mileage: 49,396 mi
Price: No Reserve Auction
Low mileage because owner collected many cars.

Grille is 1993 version. Has been sitting in driveway at least 12 mos, battery may need to be replaced. Tires appear low. Can probably be driven after battery is charged. But current registration is for planned nonoperation. This is not an estate sale.

Interior of car is very new looking.

Previous license was 3CLH104 prior to a rear-end accident where license plate was lost.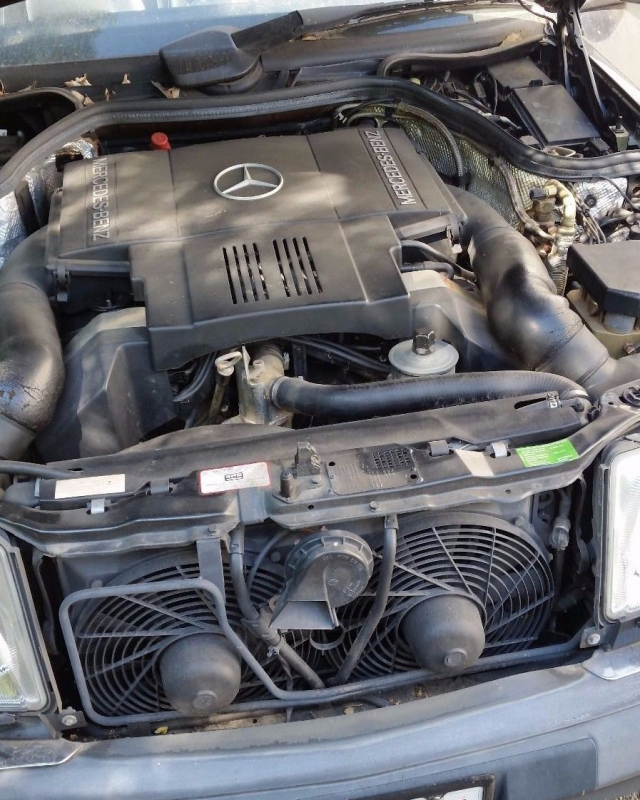 The 500E is a dilemma if I've ever seen one. These are no doubt valuable cars and the current market isn't slowing down on them. Any E500E that is in any kind of decent shape is usually bringing $12,000 right off the bat even for cars pushing the 200,000 mile mark. Once you start getting into lower mileage cars that are very well sorted you can hit $30,000 very easily and head all the way up to $150,000 for Jerry Seinfeld's 500E.
A couple of things about this car I find interesting. First is that it has been updated to the 1994 facelift look. This is a modification that doesn't come cheap so those that do it, usually love their 500E. Inside, the interior looks good enough with no major flaws although a bit dirty. Everything can be cleaned, but ripped seats, broken wood and cracked dashes are when things start getting expensive. But the real mystery is the actual mechanical condition. You can easily spend $10,000 trying to rehab one of these cars back to good health and unless you can actually go see this car in person, you are basically bidding blind. There is no indication of updated wiring harnesses, oil tube replacements, EZL condition and most importantly anything about the health of the transmission.
I'm really curious to see where this one ends up. You can basically fix everything wrong with these cars, but you can't fix high miles. If bidding stays somewhere reasonable, which it probably won't seeing as it's at nearly $10,000 already, then it'll be worth it to gamble on. But if someone pays over $20,000 and finds out it's a total disaster? Well, hope the market keeps climbing with these.
– Andrew