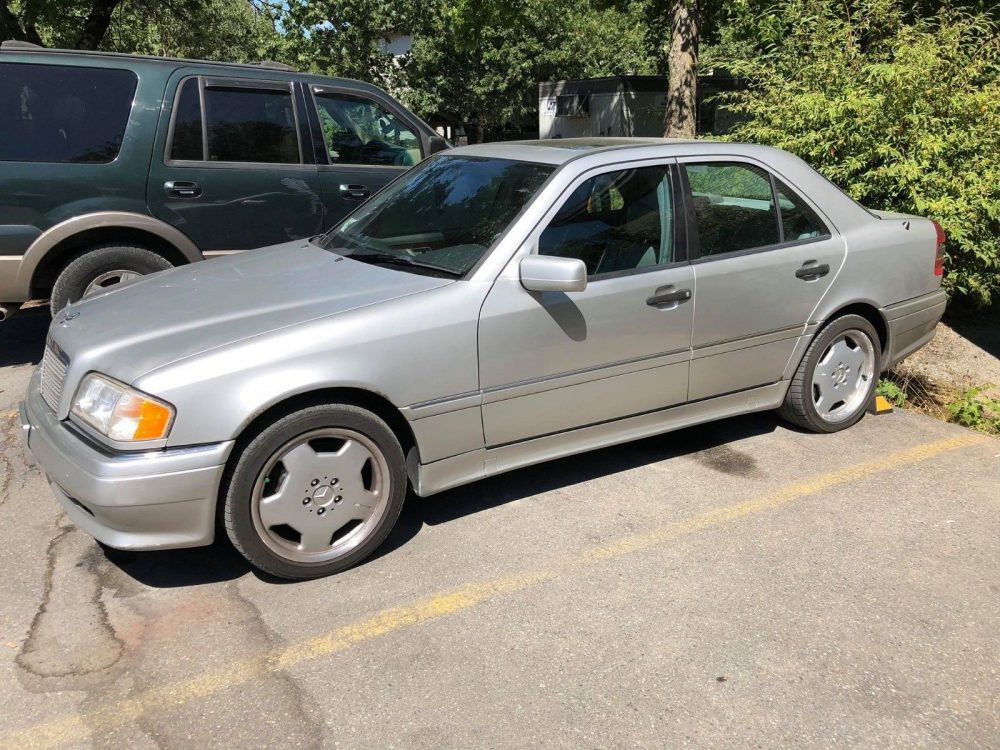 The W202 Mercedes-Benz C36 AMG has gone from being a neat little footnote in Mercedes-Benz and AMG history as being the first post-acquisition AMG car to a car that collectors are now seeking out to add them to their stable. They aren't at the level of the 190E 2.3-16v, nor do I think they will ever be, but the demand has definitely picked up over the past year or two. Because of these cars being unloved and overlooked for as many years as they were, lots of them fell into the hands of people who used and abused them then moved on to the next cheap car. At the end of the day, this is still a W202, so its tenancy to rust is always a major issue as well as some other things that plague the chassis such as the tendency for head gasket in the M104 engine to leak oil from the back of the head. Sadly, this 1997 C36 up for sale in Canada, seems to suffer from both of these mentioned things. Although if you do the math on the purchase price plus potential repair costs, maybe you could come out ahead and have yourself a really cool car that the value is slowly rising on.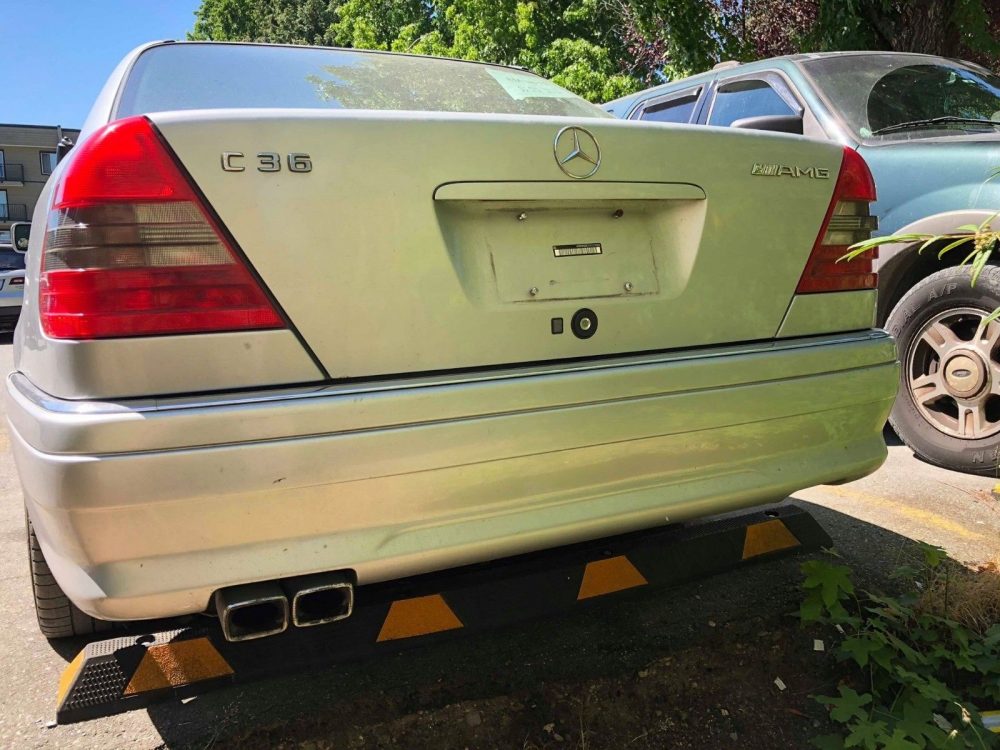 Year: 1997
Model: C36 AMG
Engine: 3.6 liter inline-6
Transmission: 5-speed automatic
Mileage: 267,894 km (166,461 mi)
Price: No Reserve Auction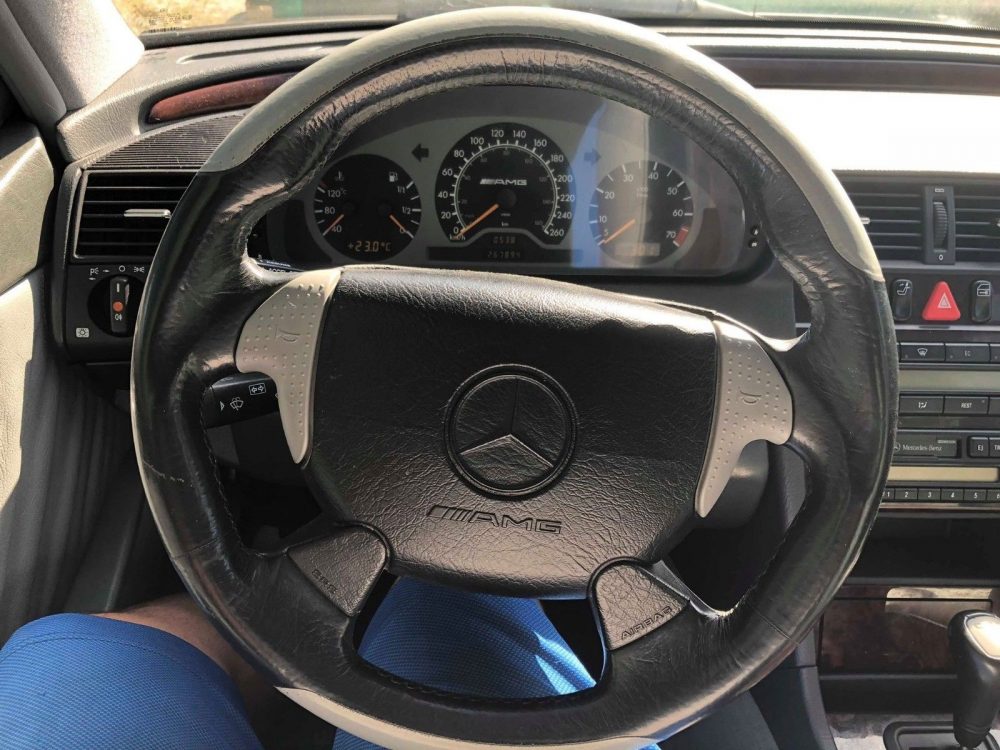 In the early 90s Daimler and AMG signed an agreement that would allow Mercedes-Benz and AMG to develop vehicles together for the first time, and bring AMG products into Mercedes showrooms. The first product jointly developed from this relationship was the W202 Mercedes-Benz C36 AMG, with a hand-built naturally aspirated 3.6L straight 6 motor cranking out 276HP @5750 RPM and 284lb-ft @4000 RPM launching it to 0-100k in 5.8 seconds.

1997 C36 AMG with 267894kms or 166461miles. beautiful in side out runs drives great. transmission shifts smooth.

Only Con is its going to need a head gasket job as its started to leak other than that car is clean new brakes and oil change was done recently.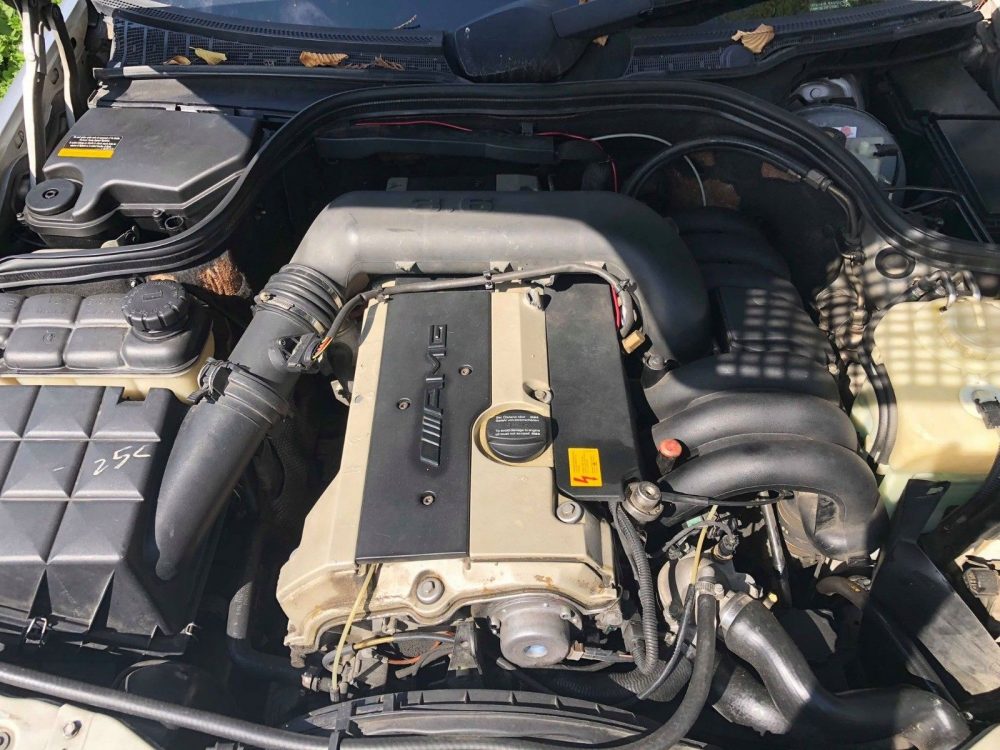 This poor car needs some help. It isn't at the parts car stage yet, but if it doesn't get some attention soon, it will end up there. Cosmetically, it is showing some rust on the fenders as well as a spot on the bottom of the rear door. That is all the rust I can see but I'd be willing to be that is just the tip of the iceberg. The rest of the paint is faded pretty bad and the wheels need refinished too. Inside, it is tough to tell what is really going on because of the poor photos, but I assume the it is same kind of thing. Years of neglect leading to a point of do or die. Under the hood, the seller says mentions it does need a new head gasket. The good news with these M104s is that they leak oil externally from the rear of the head and not coolant into the cylinders or out of the head to where you could do serve damage because of overheating. Most people just regularly add oil until it gets to the point where it is so bad where you need to either fix it or scrap it, but thankfully this car is in a position now where someone will probably save it one way or another. Even if someone did buy this as a parts car, the engine can be swapped into other M104 cars fairly easily for some extra power with OEM looks and feel.
It's tough to say where this auction might end. You can still grab a clean C36 with some miles on it for well under $10,000 so this car probably isn't going to bring much. The starting bid is around $2,500 USD and I'd be shocked if it got near the $5,000 range. It might sell for a little bit of a premium because this is a Canadian car and there can't be many for sale in up but you still have to look at the math on this one. You are looking at several thousands in cosmetic and mechanical work for a car that might be only worth $7,500. If you are handy and can do a lot of the labor yourself then this one might make sense to you, but to the majority of us, this car is just another sad case.
– Andrew