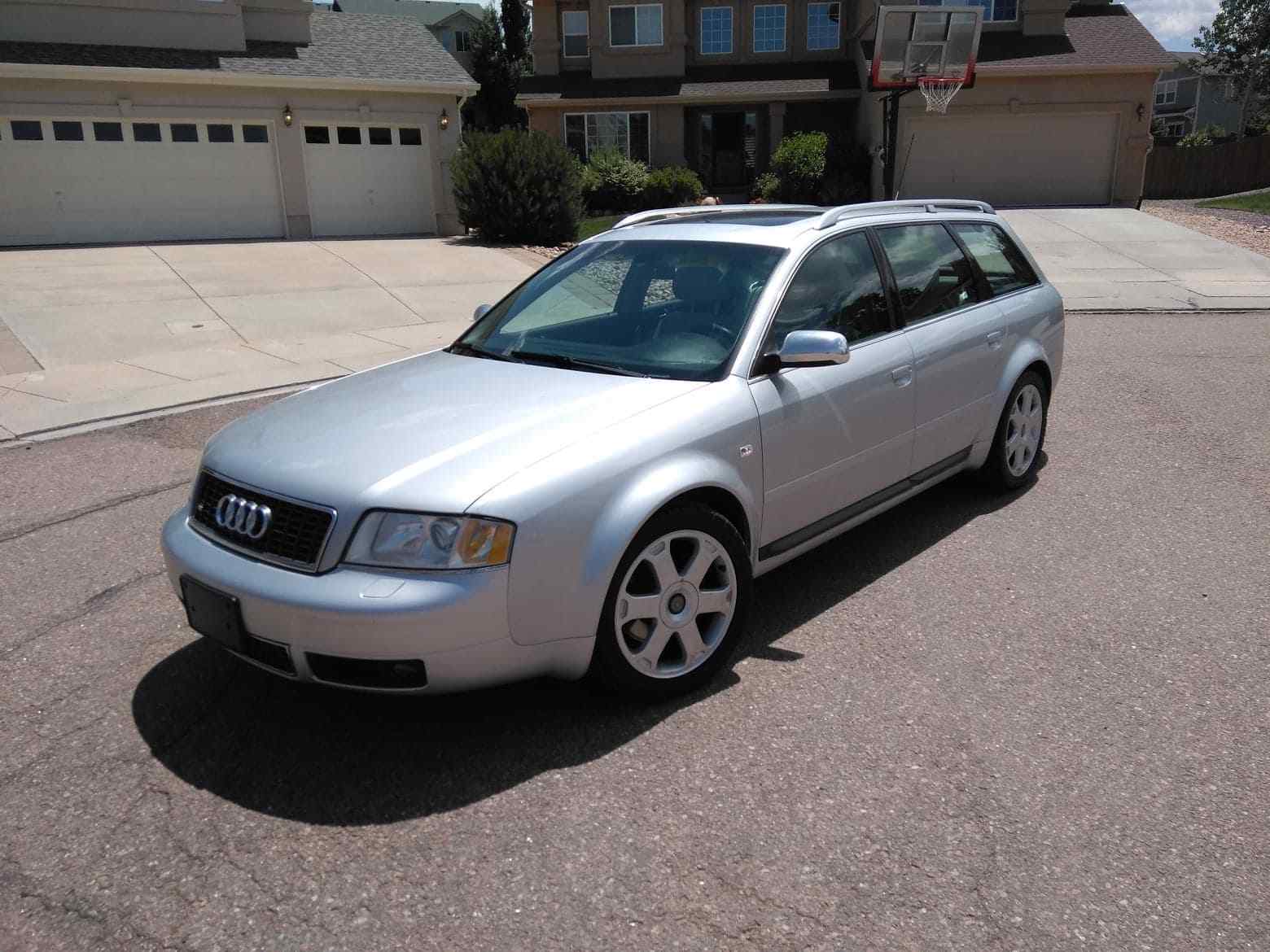 Typically, our 'Roll the Dice' features have been cars that are a bit of a gamble; little history is disclosed, there are no photos to show the car's condition or no description, something's odd about the example, it's got a million miles…you get the point. Today's S6 Avant is a bit of a different gamble, though.
To be fair, jumping in to any 15-odd year old German car today is somewhat of a leap into the unknown. You're entering territory where the complicated electronics begin to fail, oil seeps from every joint of the motor and rattles permeate the body structure. Often, you're left chasing the ghosts of deferred maintenance. Add up the number of things that could potentially go wrong on an older car and then cross reference the part costs, and you'll quickly see the problem.
So what does that look like when we consider today's S6 Avant? Well, if the seller is to be believed, in the past year they've spent $14,079 fixing this Audi. The last nice S6 Avant that I looked at sold for $13,000. You don't have to be a math wiz to figure out that's a bad deal. And that last nice S6 Avant was in much better condition than today's model with only 50,000 miles on the clock.
So if you're getting in to today's car, you're rolling the dice a bit that the $14,000 "invested" in this one has resolved all the problems. But there are positives, because the seller has opted for a no reserve auction format, and…oh yeah, it's supercharged.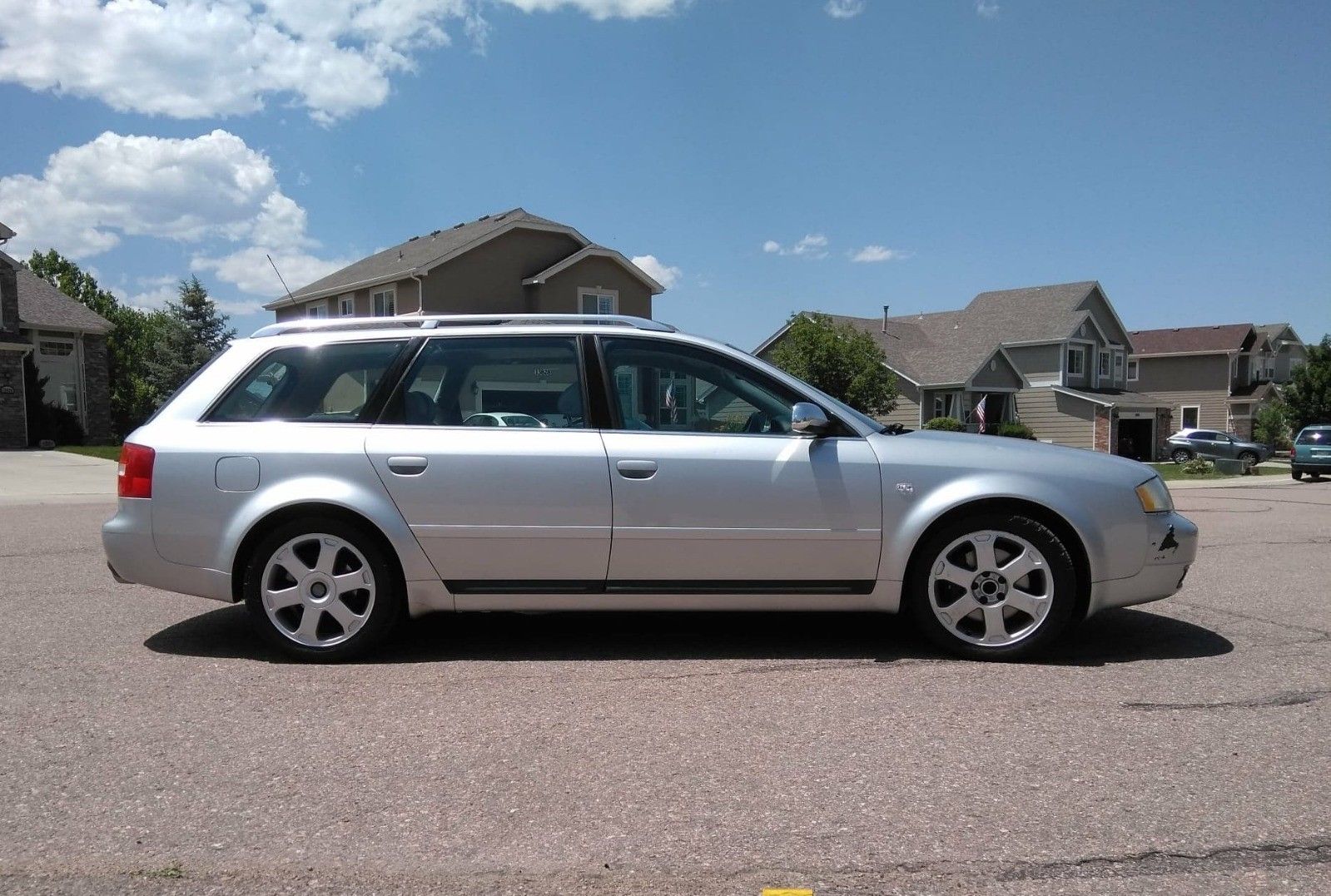 Year: 2002
Model: S6 Avant
Engine: 4.2 liter V8
Transmission: 5-speed automatic
Mileage: 127,250 mi
Price: No Reserve Auction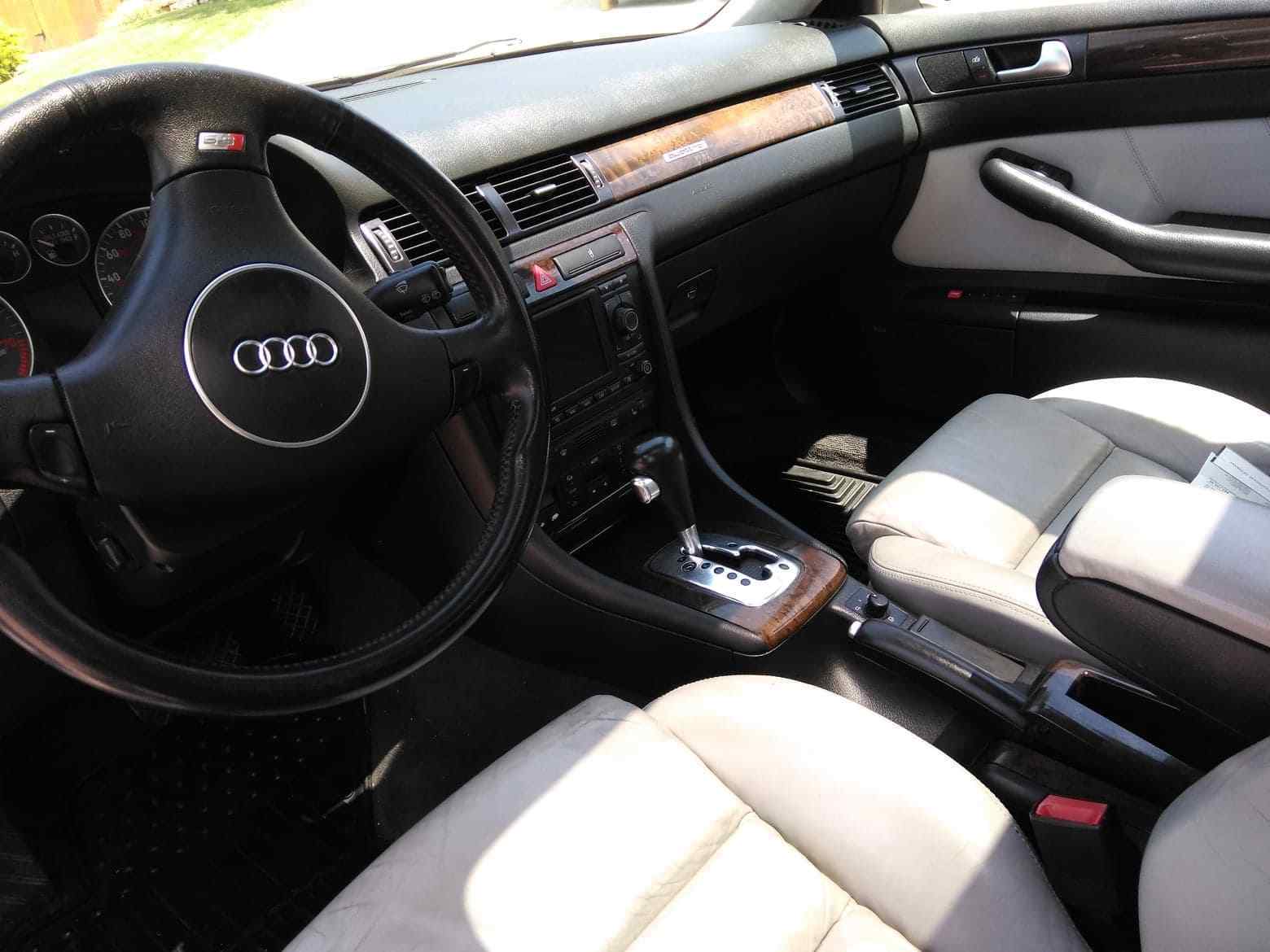 No reserve!

German luxury at its finest! You will never find another all-wheel drive wagon with this much horsepower. We bought this car last year with the intention of keeping it for a long time, so we went all out on a maintenance overhaul only a few thousand miles ago to get it in perfect mechanical condition. See list below for details. All of this work was performed between August 2017 and now under me, the current owner. I do have records dating back to 2010 from the previous owner. This all-wheel drive rocket will only need basic, routine maintenance for years to come.

The Audi is all stock except for an aftermarket supercharger and exhaust. The supercharger adds 120hp to the stock V8 engine's 360hp, and the exhaust produces a wonderful low-key "mild" sound.

The Bose speakers sound great, and the original audio system has been modified to accept an iPhone plug in. The seats are all leather, and have heating front and rear. Driver's seat leather is a bit worn but intact. All other seats are in excellent condition.

This car was top-of-the-line luxury in its day, and has all of the features you'd expect. See the photo of the original window sticker for all the amenities.

Aside from being nearly perfect mechanically, the car does show its age a bit externally. There are some hail dents and scratches that are to be expected in a 2002 in Colorado. The interior is in excellent shape for its age. The tight and smooth Alcantara suede header is especially noteworthy. The car has always been owned and driven by mature adults. Never raced or driven hard.

The check engine light is continually on due to the car's communication with a sensor in the catalytic converter in that aftermarket exhaust, but I have had this examined many times and have confirmed there is no actual problem with the cat, only the sensor. There are no other active engine codes. The car passed Colorado emissions in July 2017. Note: the car has Florida plates since I am a Florida resident, but it has never been driven in Florida. The car was originally from Illinois, and then the second owner and myself were both in Colorado.

As you can see below, I have spent over $14000 getting this Audi in mechanically like-new condition. I have all the records for this work. I really wish we were able to keep it. Selling due to an unexpected move. This wagon is really a thrill to drive!

Recent work:
New ABS Control Module
New brake hoses and lines throughout
New front and rear brake rotors
New front and rear brake pads
New brake shield
New CV boots throughout
New control arm bushings (all 4)
New Oxygen sensor
Power steering rack rebuild
New power steering lines and hoses
Alignment and suspension inspection
New automatic transmission seals front and rear
New camshaft tensioner and valve cover gaskets
New timing chain tensioner
Timing chain alignment
New cabin air filter
New engine air filter 12706.62 Aug-17 122546 miles
Headlight renew 39.88 Nov-17
New tires all around 628.96 Feb-18
New windshield 322.07 Jun-18
New console cup holder 110 Jun-18
Oil and filter change
Maintenance Evaluation
Wiper blades 272.35

Total renovation maintenance parts and labor since Aug 2017: $14,079.88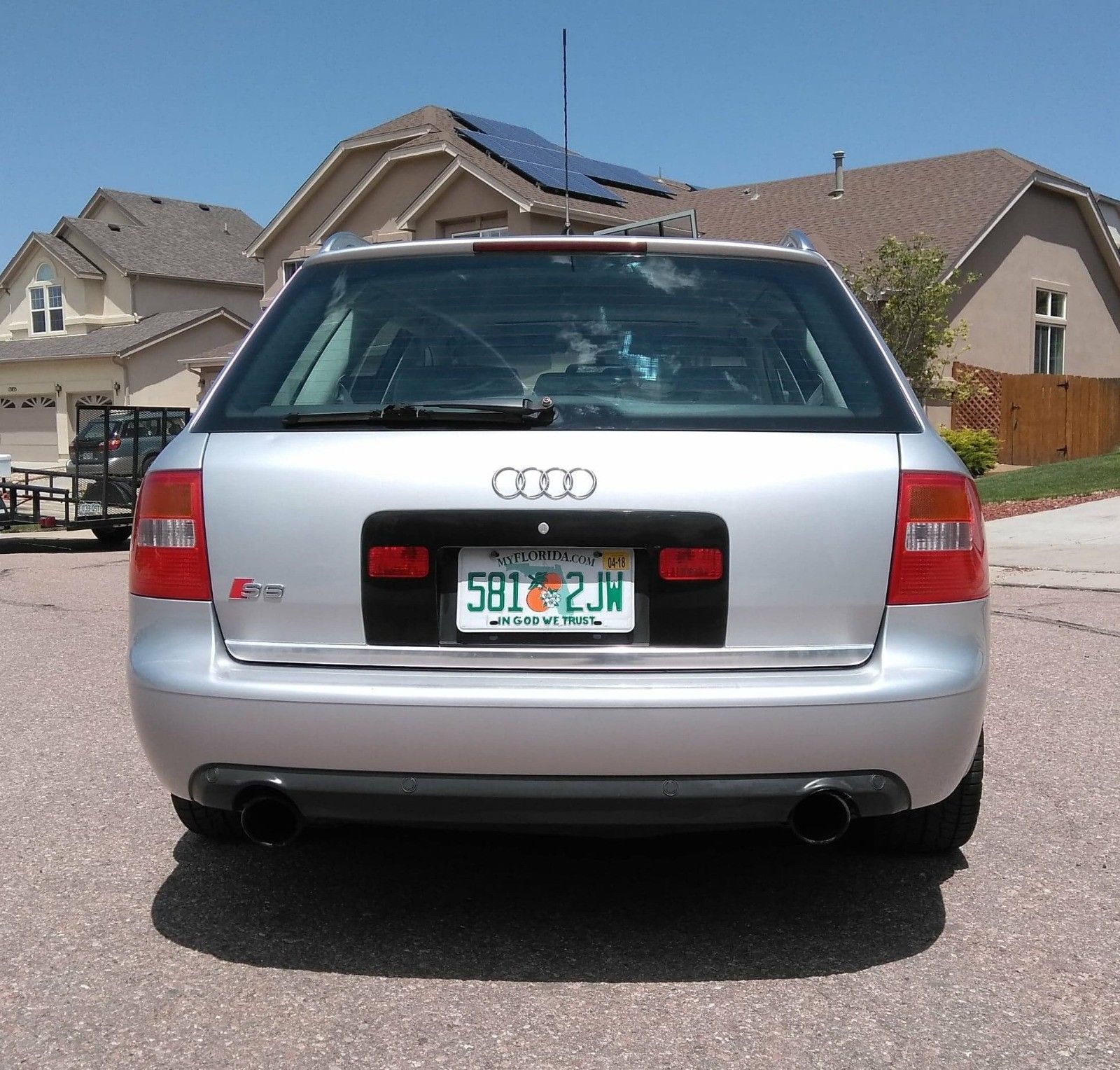 It's not clear if the $14,000 includes the cost of adding the supercharger and exhaust. In fact, outside of a gentle mention that the car could have 480 horsepower, no other information or photos have anything about the screw-driven intake. JHM claims only 80-100 horsepower gain on theirs, but it seems more likely that the car has a PES supercharger. They claim a matching 480 horsepower, though the actual power charts seemed to fall short of that number. Since PES's current kit prices are around $13,000 – $15,000, we can assume that the repair figure doesn't include the cost of the supercharging.
Arguably, adding more torque to the 5-speed tiptronic probably isn't a good plan based upon their propensity to grenade. Is it odd that the seller doesn't include any pictures or documentation of the supercharger? Yeah, a bit. More surprising is that they didn't replace the single missing centercap or repaint the front bumper after spending all that money on repairs. The general condition appears to be good, but there's little close-up detail provided. Yet the big surprise is popping this car so quickly up for sale after a major outlay of cash, and then to do so in a no reserve format. Bidding has quietly reached only $1,675 at time of writing with a few days to go. This car could potentially be a stunning sleeper steal.
-Carter