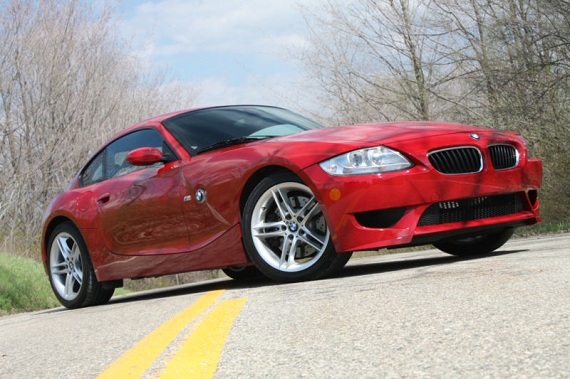 Last week I speculated in my Z Coupe post that we were seeing a good opportunity to get into some of the rarest BMWs offered on these shores, the Z coupes. While those two Z coupes were the non-M version and both were trick in their own way, it seems most of you prefer to see the M versions. I get it; they're fast, flashy and fun, so today I cooked up an interesting comparison again between the E36/7 and E36/8s – this time a Z4 M coupe against a Z3 M roadster. Let's start with the brilliant looking Imola Red coupe: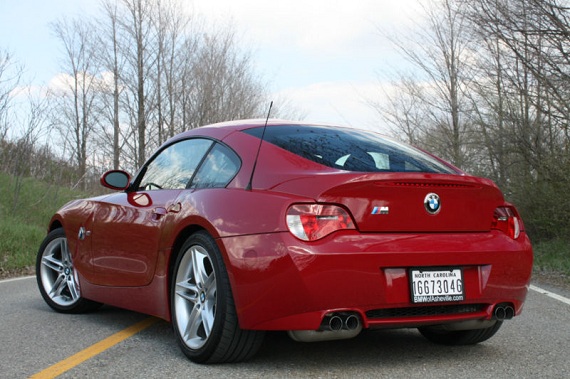 Year: 2006
Model: Z4 M Coupe
Engine: 3.2 liter inline-6
Transmission: 6-speed manual
Mileage: 18,912 mi
Price: $33,500 Buy It Now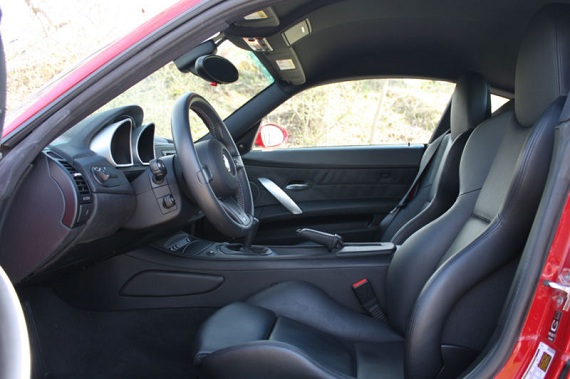 If you are looking for the rare E86 M Coupe then you already know that it is regarded by BMW Enthusiasts as the last true Ultimate Driving Machine before BMWs became too electronic and took the fun out of driving with adjustable suspensions, turbochargers, automated transmissions and buttons to adjust the steering, exhaust note and everything else. Here's a quick background so you know how much I truly love these cars. I was an intern for AutoWeek magazine in college when this car had its press introduction in the US. One of our editors drove one back to Detroit and I took it out for gas and a car wash. I immediately fell in love with the classic long hood, short deck proportions, the unbelievably responsive drivetrain, the seats that felt like they were custom made for me and the thickest little steering wheel I had ever set hands on. I vowed to myself to buy one when I could afford it. So in late 2008 I started conducting a nationwide search almost nightly (with only about 1,800 built in '06-'08, you have to look nationwide for these cars) looking for a low mileage car with carbon leather trim, heated seats, the premium package and the VERY RARE extended leather package. I finally found an Imola Red M that fit all the options, it was a one owner just traded in at Asheville BMW in Asheville, NC and only had 7,500 miles on it and BMW had certified it as a pre-owned car and extended the warranty. Not surprisingly, I bought it the next day and it has been my pride and joy since. It is stored in mid November and comes out around the first of May. In the 4.5 years I've owned it I have put about 2,500 miles on it each year and it sits covered in my garage otherwise. The ONLY reason I'm selling it is because I'm getting married in July and will be buying a house soon. As you can see in the pictures the car is complete with 2 factory keys, all the books/manuals/DVD/original window sticker in the leather BMW binder. I have only had it at the BMW dealer once to replace the driver's seat belt that was not retracting well and they serviced it under BMW's free maintenance plan. The computer is not calling for the next service for another 9,500 miles. I replaced the battery in 2012. Since I drive the car so easily the OE Continental tires still have good tread left on them. The only thing I can think of that should be done in the next year is to have the front brake rotors resurfaced.

Factory Options included:
$1,800 – Extended leather option (covers center console, doors and sun visors in leather and make the interior look and fell much more premium. This option is VERY RARE.)
$2,500 Premium Package (best part of this package is the 10-speaker Hi-Fi stereo that sounds amazing)
Carbon Leather Interior trim (very neat looking leather finish around the center console and on the dash facing)
$500 Heated seats
$1,800 DVD Nav system with flip up screen

I've also included a picture showing the most significant rock chip located on the passenger side rear wheel flare. This wheel is also the only wheel with any curb rash and it is very minor. Trust me, I'm not happy that it's there either. I could try to get a picture of it and email it to you if you are concerned. There are a few very light scratches here and there but they did not photograph even well enough to see and the car has been detailed regularly.

If you're looking for a sports car that is a joy to drive and own, don't buy a Corvette. Buy something rare like this that you won't see in your neighborhood. In fact, I've only EVER seen one other M Coupe in Michigan. Remember, only 380 were built in 2006. The seats are amazing, the highly tuned straight six engine just builds power toward the 8,000 rpm redline, the 6-speed manual is a joy and the comfort features and great stereo make any trip a delight. Feel free to contact me with any questions. As you can tell I love to talk about these cars.

Note: Most of these pictures are from 2009 shortly after I bought the car but you'd never know I didn't take them yesterday. Car is certainly one of the cleanest low mileage M Coupes left that is still Factory Stock in every way. Car may accumulate more miles if Michigan blesses me with some beautiful Fall days!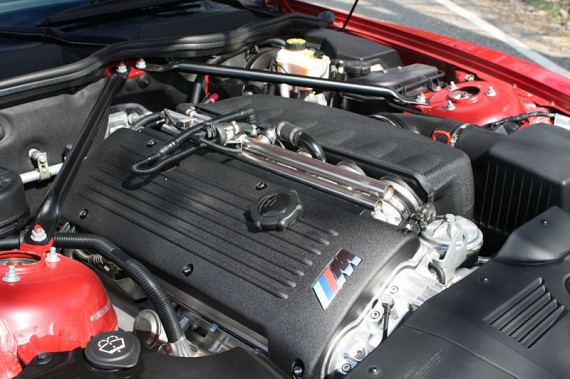 Just about everything about this car is perfect to me. I guess if pushed, I'd prefer Techno Violet as the color, but otherwise, it's spot on. I had a student at a BMW Driver's Education with a Techno Violet Z4 M Coupe and was totally floored by the out-of-the-box performance. It drove like a race car – and at race car speeds – but had the comfort of a streetable coupe. As a complete package, this car compares very favorably to late model 911s but at effectively half the price of most. To some, though, these small coupe interiors can be a bit claustrophobic. Why not drop the top then and look into that bright blue sky in this Evergreen Z3 M Roadster: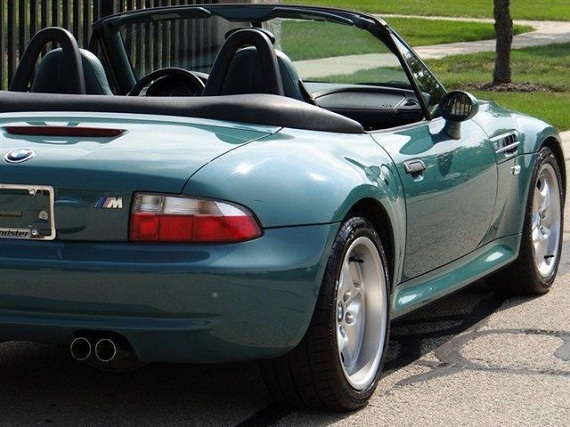 Year: 2000
Model: Z3 M Roadster
Engine: 3.2 liter inline-6
Transmission: 5-speed manual
Mileage: 52.949 mi
Price: $17,800 Buy It Now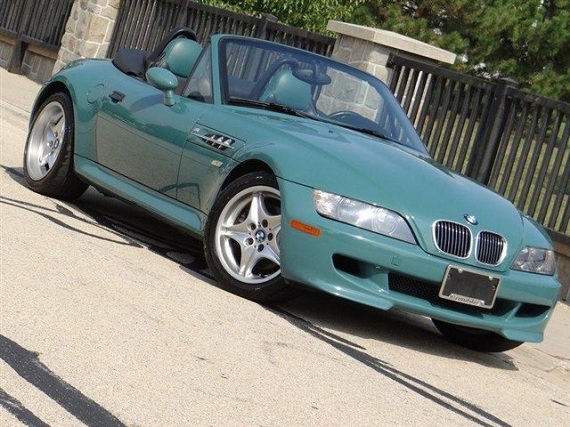 Vehicle Overview
2000 BMW M ROADSTER! EVERGREEN ON EVERGREEN/BLACK LEATHER! 5 SPEED MANUAL! ONLY 52K! POWER TOP! HEATED/POWER SEATS! CAR COVER! FACTORY BOOT COVER! SUPER CLEAN ROADSTER! BUY IT NOW !!!!! $$$$$$

2000 BMW M ROADSTER CONVERTIBLE!!

EVERGREEN ON EVERGREEN/BLACK LEATHER INTERIOR!!

5 -SPEED MANUAL!! ONLY 52K ORIGINAL MILES!!

POWER SEATS!! HEATED SEATS!! KEYLESS ENTRY!!

POWER TOP!! RARE COLOR COMBO!! QUAD EXHAUST!!

WE WELCOME TRADE-INS!! WE BUY VEHICLES!!

CAR COVER!! HARMON KARDON SOUND!!

PURCHASE WITH CONFIDENCE FROM "iMOTORS"!!

CALL SALES @ 630.904.9300 TODAY!!

LUXURY IS DEFINED AS THE ENJOYMENT OF COMFORTS AND PLEASURES CONDUCIVE TO SUMPTUOUS LIVING. OUR PRESTIGE COLLECTION IS REPRESENTATIVE OF WHAT A LUXURY CAR SHOULD BE, OFFERING ELEGANCE, REFINEMENT, COMFORT AND DISTINCTION OUT OF THE ORDINARY. iMOTORS PROUDLY PRESENTS ANOTHER FINE VEHICLE FROM OUR PRESTIGIOUS COLLECTION. UP FOR SALE IS THIS EXTREMELY NICE 2000 BMW M ROADSTER.

THIS M ROADSTER IS IN EXCELLENT CONDITION INSIDE AND OUT FOR IT'S YEAR AND MILEAGE. IT HAS ALL THE BELLS AND WHISTLES THAT COME STANDARD WITH THIS BMW M ROADSTER. BELOW IS A LIST OF SOME OF THE OPTIONS THIS VEHICLE IS EQUIPPED WITH:

5 SPEED MANUAL TRANSMISSION

EVERGREEN ON EVERGREEN/BLACK LEATHER

POWER CONVERTIBLE TOP

SPORT/PREMIUM/COLD WEATHER PACKAGES

M-SEATING

M-STEERING WHEEL

QUAD EXHAUST

POWER WINDOWS

POWER DOOR LOCKS

AM/FM/CASSETTE STEREO

6 DISC CD CHANGER

POWER/HEATED SEATS

CRUISE CONTROL

17-INCH M SPORT ALLOY WHEELS

KEYLESS ENTRY

ONLY 52K!

2 SET OF KEYS!

FACTORY BOOT COVER

FACTORY CAR COVER

THIS 2000 BMW M ROADSTER IS IN GREAT SHAPE INSIDE & OUT! WITH IT'S APPEALING EVERGREEN COLOR COMBO, YOU CAN'T GO WRONG! CALL SALES TODAY @ 630-904-9300 AND BE THE PROUD OWNER OF THIS M ROADSTER TODAY!!!

AND MUCH MORE…

THE CONDITION OF THIS VEHICLE IS CONSISTENT WITH ITS AGE AND MILEAGE; IT IS IN VERY NICE SHAPE INSIDE AND OUT AND IS FULLY DETAILED AND STORED IN OUR INDOOR TEMPERATURE-SENSITIVE FACILITY. KEEP IN MIND THAT OUR VEHICLES ARE PRE-OWNED AND ARE NOT BRAND NEW, AND AS SUCH THEY MAY REFLECT WEAR AND TEAR IN CONSISTENCE WITH AGE. WE TRY OUR BEST TO DESCRIBE THE VEHICLES AND THEIR OPTIONS, BUT SOMETIMES WE MAY MAKE AN ERROR; SO IF YOU HAVE ANY QUESTIONS OR CONCERNS PLEASE GIVE US A CALL TO VERIFY ANY INFORMATION AS FAR AS OPTIONS OR CONDITION OF VEHICLE BEFORE PLACING YOUR BID. WE ARE VERY FORTHCOMING IN THIS REGARD BECAUSE OUR CUSTOMERS DESERVE THE HIGHEST LEVEL OF QUALITY!!!

If you have any questions about this or any of our other auctions please feel free to contact us via e-mail at imotorsusa@gmail.com or you can call us at 630 904-9300. Thank you for your interest and we look forward to hearing from you.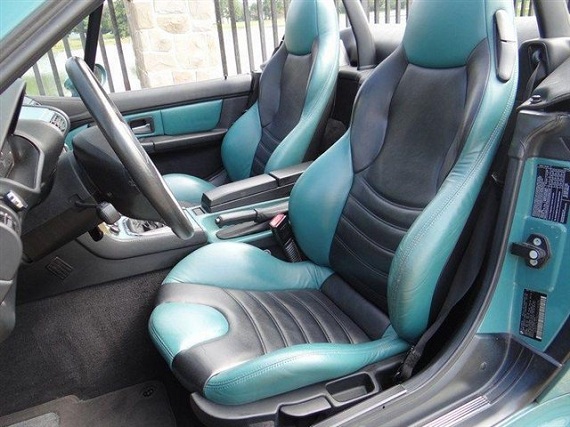 This is indeed a pretty rare color combination and probably should be the signature color for this car. It's a neat shade and seems to suit the shape well, with a flashy but still appropriate degree of aggressiveness. I'm not such a huge fan of the matching leather, but if you're going all in, why not. At about half the price of the M Coupe this car offers plenty of thrills, a spectacular soundtrack out the back, and miles of open sky above you. It's not a race car but again compared to what you'd get in a 911 or Boxster convertible, this car compares reasonably favorably and stands out from the crowd a bit more – at least around me, Boxster and 911 convertibles are a dime a dozen; there aren't too many days that I don't see them, but M Roadsters and M Coupes are very rare sights indeed.
If it were my money I'd have to go with the Z4 coupe. I know it's twice the price, but I was so surprised by how that package drove and felt, even years later it sticks in my mind. It's hard to say you'd go wrong with either, though; drive them lightly and they're not likely to lose much if any value over the next few years. Which one would you have?
-Carter