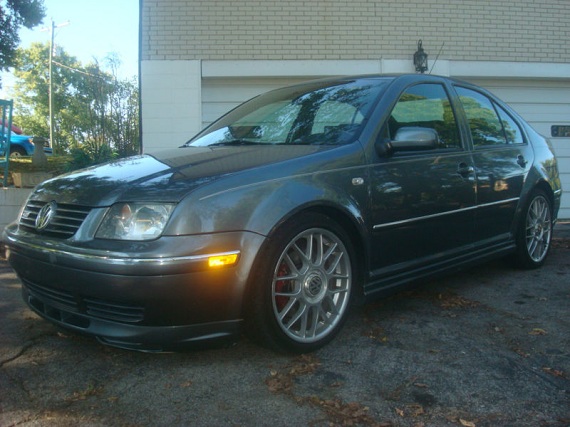 Like all Volkswagen models, Jettas seem to draw a very different crowd than the quite similar Golf, and generally that crowd (among enthusiasts anyways) has a bit of a reputation for being….different. Personally, my favorite GLis are the 2.0 16Vs with big bumpers, but Volkswagen has listened to what you wanted over the years, and with age has come more options, bigger bodies and more power. Still it seems that the Jetta falls squarely in the shadow of it's badonkadonakless brother, the GTi. That belies what a good car the Jetta has become since the original A1; it's remained the sophisticated and sporty option amongst small sedans while others have come and gone. Today I want to look at two GLi options that are very popular amongst the tuner crowds. Let's start with a Mk. 4 2004 GLi: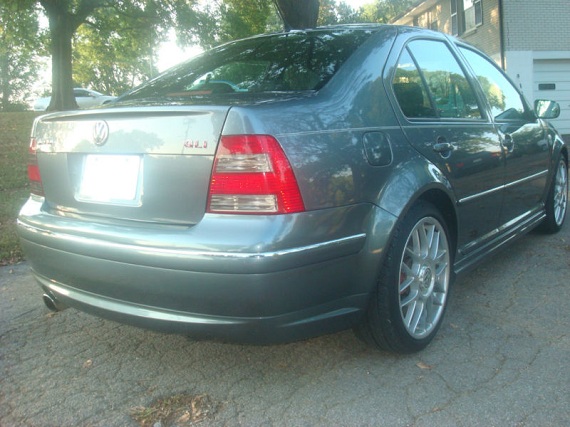 Year: 2004
Model: Jetta GLi
Engine: 1.8 liter turbocharged inline-4
Transmission: 6-speed manual
Mileage: 103,000 mi
Price: $6,500 Buy It Now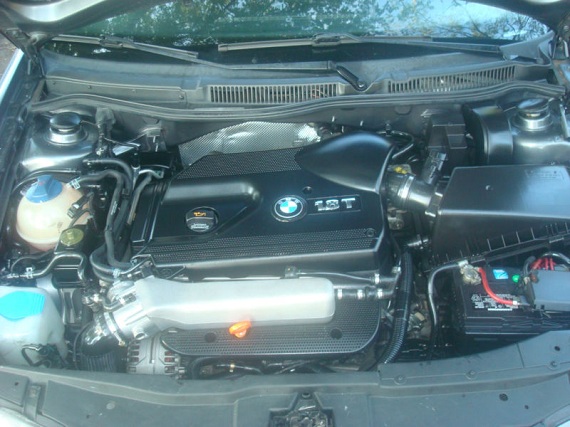 2004 VW Jetta GLI, has 103k miles, 6sp. I drive the car daily so miles will go up slighty not much. Once car is sold I will stop driving it. I have a clean title in hand. There is a $250 NON-refundable deposit once offer is accepted. You have 48 hours to leave a deposit once offer is accepted. The rest of payment is in CASH when buyer picks the car up. You will have 7 days to pickup the car.

Runs and drives good everything works. No leaks of any kind. ABS light and ESP light is on. Trying to fix both light issues once I do I will update listing. There are a few spots were the headliner is sagging a little. Like new tires (tires installed Oct 2012), timing belt and water pump (installed last year), throw out bearing with slave cylinder installed last week. New front and rear rotors and brakes pads. Body is in good condition but does have a few marks and blemishes (I have pics of the areas).

Sold as is no warranty or returns. Please ask all questions before making an offer or buying. If you would like to take it for a test drive please email me. If you would like more pictures please email me an email address and ill send them.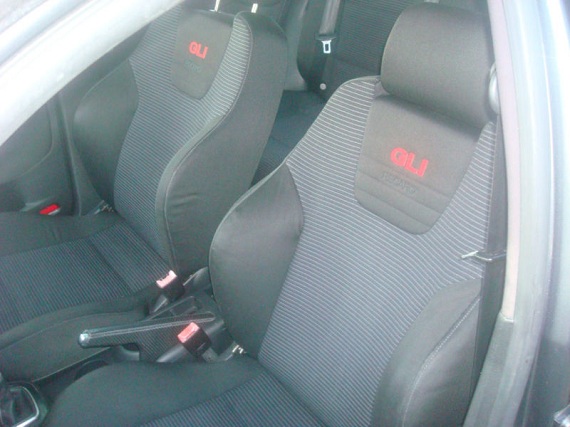 I have to admit, I think the 20th Anniversary Edition GTis look a little more tasteful than the GLis with the body kits, but I've always loved the 18″ BBS RC option on these cars – they look fantastic. This car offers a pretty tidy package with plenty of speed out of the box, but the new owner can go nuts and modify it to pretty unbelievable levels if desired. I wouldn't push it too much; the front driver VWs with transverse engines tend to be torque steerers that eat transmissions, suspension components and driveshafts as the power rises, but you could easily push this to 250 horsepower if desired and have a blast. If the Mk.4 is a little too fussy and unreliable for you, perhaps you'd like a little more refinement offered in the Mk.5 chassis, like this 2006: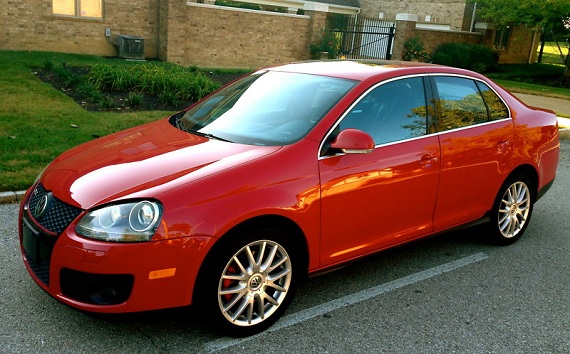 Year: 2006
Model: Jetta GLi
Engine: 2.0 liter turbocharged inline-4
Transmission: 6-speed manual
Mileage: 90,645 mi
Price: $8,950 Buy It Now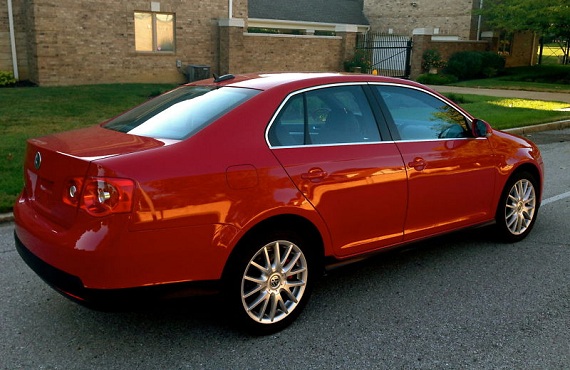 2006 V.W. Jetta GLI Turbo
"Only 90K"
Rare 6-Speed
Loaded Leather-Sunroof

This is a fantastic opportunty to own a well cared for 2006 V.W. Jetta GLI. The GLI is the top of the Line in the Jetta Series. This Jetta is incredibly clean, with Very Low Mileage. Every where you look this truck is near perfect. It appears to have always been very well maintained and cared for. This car is in very good condition. It appears to have been garaged it whole life.

The Exterior: is in very nice condition. The paint has great shine and depth with very very minor scratches or rock chips, visible only under close inspection.

This car is loaded Heated Leather Seats, Sunroof, Dual Climate Control,
17″ Factory Alloy Wheels,
Steering Wheel Controls, Xenon Headlights,
Side Airbags
This car is fun to drive and gets great gas mileage.
Car comes with clean Autocheck (No Accidents)
It also has the Factory Upgraded Alloy Wheels with Good Tires.

The Interior: is also in very very nice condition with very little wear,(really no wear) near perfect. It comes loaded with Heater Leather Power Seats, Power Sunroof, Upgraded Sound System.(the radio does show some wear on the preset buttons I have seen it on most of this model), The Seat show nearly no wear, and the foam is not broken down, even where you get in and out it is like new.

This Jetta runs and drives fantastic. It has great power and drives tight, and brakes straight and smooth. A real pleasure to drive. The pictures do not do this Jetta GLI justice, it is much better in person. This is Sporty well cared for V.W. Jetta GLI that is in beautiful condition and are very hard to find like this. That makes this a "DON'T MISS OPPORTUNITY!!

LET THE PICTURES DO THE TALKING

All inspections must be completed before bidding. All automobiles are sold as is. Items may be subject to documetation fees.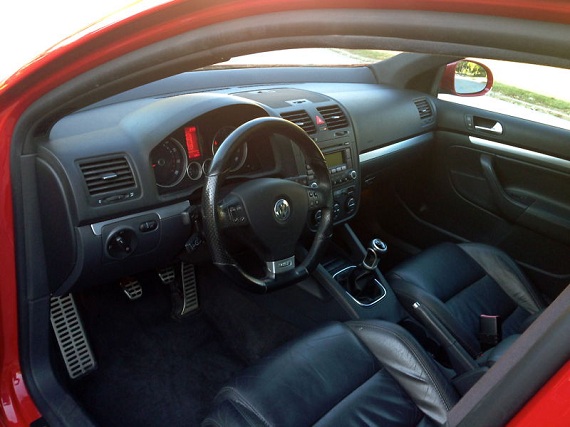 Change to the fifth generation Jetta resulted in a massive increase in quality, refinement, and sophistication for the Jetta, much as the jump from third to fourth had. The 2.0 turbo motor gained power, smoothness and torque over the earlier 1.8Ts behaving a little less like an on/off switch. Early units were noted for oil consumption, but the overall package is pretty slick. Looking at this car in comparison to the A2 Jetta, it's hard to believe they're priced pretty similarly. VW did ride quality a favor by swapping down to 17″ "Classics" wheels that are more pothole friendly though don't look as spectacular; swapping them out for a set of OEM 18″ wheels is easily enough done, like the R32 spec Omanyt alloys that are a favorite of mine, on Ebay now: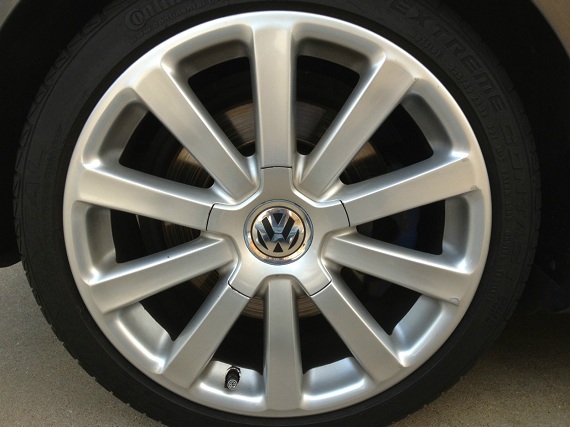 Choosing between these two for me is difficult; I prefer the look of the earlier car slightly to the less fussy and rounder design of the Mk. 5, but at the same time it's hard to argue with the refinement and general improvements in the later model. Mk. 4s can be pretty tough to live with by some reports, and I have not heard the same problem of the Mk. 5 to this point, though being a VW product, I'd expect the unexpected and presume that an engine light will be on in the not-too-distant future. Turbocharged fun, sporty handling, practicality, decent fuel economy, and low entry price make these great options for the daily grind.
Which one would you have?
-Carter