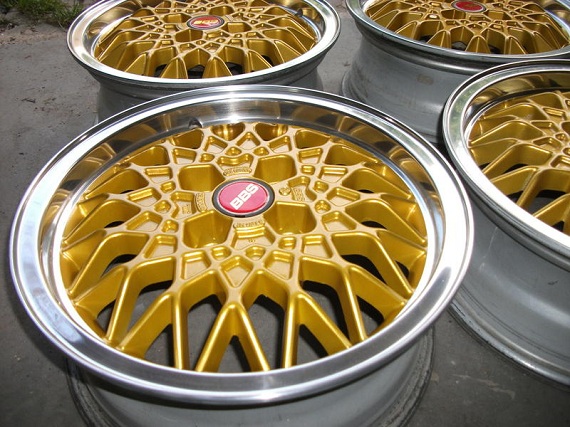 Okay, okay, you're right – last week we featured BBS wheels too. But let's just say I have a thing for BBS wheels and I'm in the driver's seat on this one, so I get to control the radio, okay? Seriously though, BBS wheels are some of our favorites at GCFSB when they're specified as either OEM wheels, OEM upgrades or aftermarket options. Today we have a few different options for you and like last week, I tried to get one of each marque. Unlike last week, we're going to focus on specifically the "basket weave" design that BBS popularized. Let's start with one of the more under appreciated BBS wheels, the RA found on 1987-1992 Volkswagen Jetta GLis: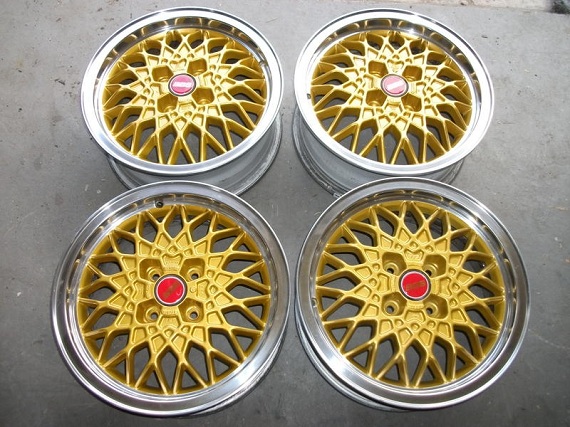 Year: 1987-1992
Model: RA 375
Diameter: 15″
Width: 6″
Bolt Pattern: 4 x 100
Offset: ET 35
Condition: Refinished
Tires: Not included
Price: $1,199 Buy It Now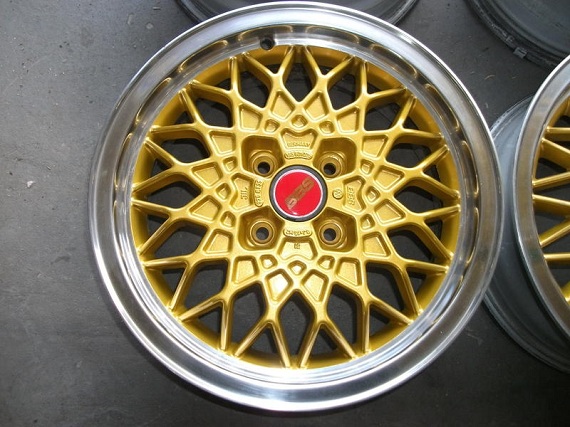 For sale

a set of 4 genuine

15 inch/zoll

BBS RA 375 SPORTLINE

CROSS SPOKE

They are OEM from VOLKSWAGEN GERMANY!!!!

6x15H2 ET 35

4×100

The wheels are hard to find in this condition, but don´t forget the rims are used, look the pics.

Shipping to USA $ 395. For shipping to other countries please contact me for the price.

Payment with PAYPAL only.
The refinish on these wheels sure looks great – I actually had a set of RAs that looked just like this, gold with a polished lip. They could be specified from BBS like that in the 1980s; these, however, have been made to look like that from the original all-silver (or super rare Helios Blue) that came on the stock GLis. I think they look great; gold was one of the most popular colors in the 1980s and these would dress up just about any 2002, 320i, E30, A1, A2, A3 or early Audi. The RAs and RMs are notoriously soft, so watch for potholes if you're running skinny rubber. Have a mid-80s Mercedes or into the "stance" scene? How about the super popular 16×8 Mercedes-Benz spec BBS RSs: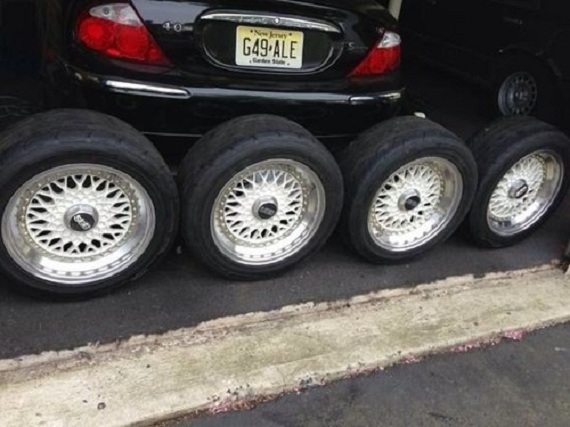 Year: N/A
Model: RS 009
Diameter: 16″
Width: 8″
Bolt Pattern: 5 x 112
Offset: ET 11
Condition: Used
Tires: Included Hankook Ventus 225-60-16
Price: $1,400 Buy It Now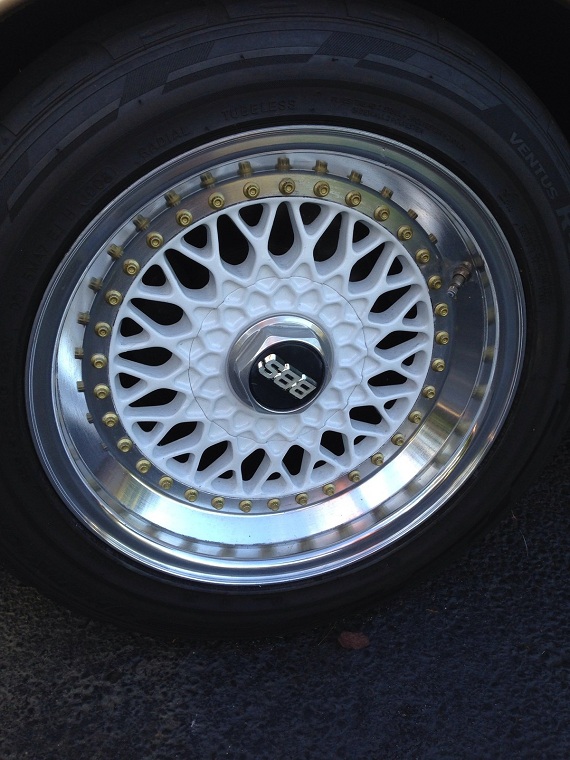 Selling a set of bbs rs 009 for Mercedes Benz, very rare. No curb damage. One barrel has a 1 inch crack that was professionally welded. Tires are about 60% 225 50 16. Rims are 16×8 et11. Will look great on 107 123 126 models. $1400 call or text 973 418 937 nine

Posted with eBay Mobile
The BBS RS crowd has taken on a life of it's own, with clean and refinished examples sometimes demanding much more money than the cars they're put on. I've seen ask prices exceed $3,000 for a set of 16″ BBS RSs, but if you look hard you can find pretty clean sets for under $1,000 without tires. This particular set has the benefit of coming with tires, so it's a bolt on for you Benz folks, and I think they'd look great on a white SEC. Or, you could do what the "stance" crowd does and stick 3″ lips and 175-0-16s on them for that "this car isn't capable of moving" look. Rather have something a little more modern on your Audi, late VW or Mercedes? How about these factory sport option Audi BBS RCs?: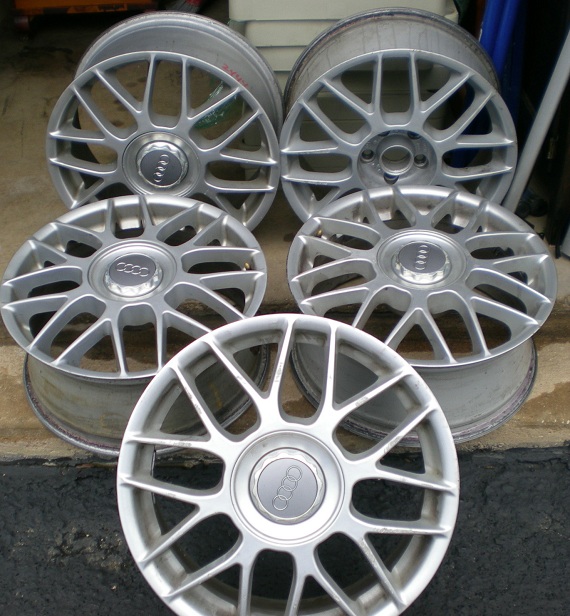 Year: 2001
Model: BBS RC
Diameter: 17″
Width: 8″
Bolt Pattern: 5 x 112
Offset: ET 35
Condition: Used
Tires: Not Included
Price: $1,000 Buy It Now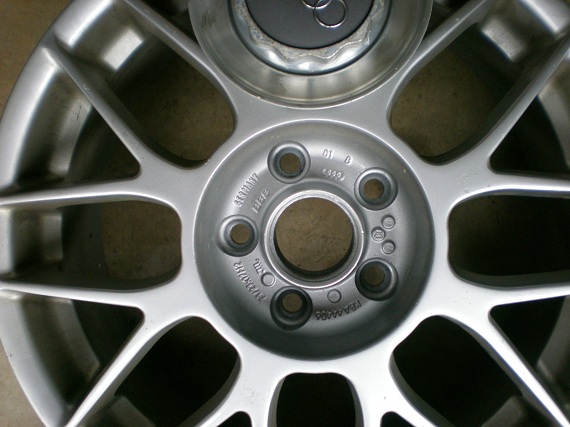 Full set of 5 OEM Audi 17″ Forked BBS alloy wheels. These wheels were recently removed from my Audi A6 and are a little dirty. Wheels are in good condition and have some moderate rash. See pictures for overall condition. Wheels include center caps, no center cap for spare wheel.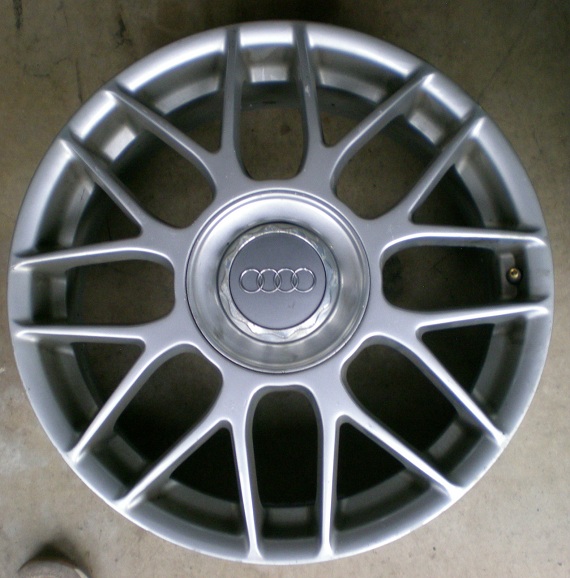 The BBS RC isn't most classic basket weave, it's a neat modern interpretation of the original. This is both a classy and sporty wheel, and one of the lightest 17″ options out of the box if you're into performance. This set comes with a bonus wheel, but note that it seems to be hard to find these without some curb rash because the spokes are more exposed. The make a nice addition to any B5 or B5.5 Passat, Audi A4 or A6, or some Mercedes-Benz models. Rather have something a little more classically styled? How about some BMW BBS RC "Style 5″s: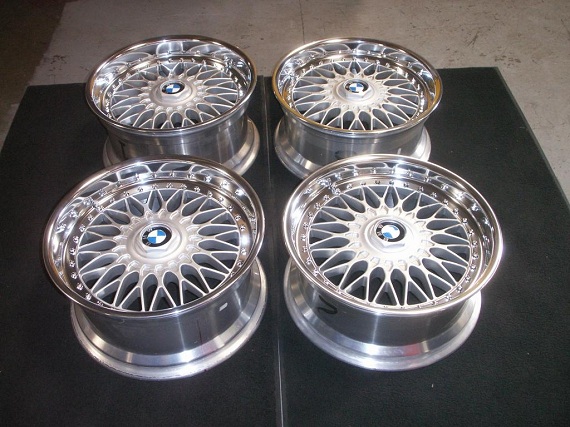 Year: 1999-2000
Model: BBS RC "Style 5"
Diameter: 17″
Width: 8″
Bolt Pattern: 5 x 120
Offset: ET 20
Condition: Used
Tires: Not Included
Price: $1,850 Buy It Now
Complete set of 4 Genuine BMW BBS 17″ Style-5 (2-section Light-Alloy) BMW Wheels In Mint-Condition.

* All 4 wheels were Professionaly done by IMC (The best Wheel shop in Texas, they only work on high-end cars)

* All 4 wheels were in good condition before they were refurbish, No Bent or crack or etc…

* IMC professionaly disassembeled and overhauled each wheel. There are No Curb-Rush or any other imperfections on these wheels.

* All Screws have been sent out to a company that does plating for industrial drilling equipments , The plating cost me almost $400 by itself. I did them in Bright Nickel instead of the cheap Zinc that BBS uses

* Removing of the Center Section with correct tools, and refurbish them with correct BBS Silver finish.

* Mirror Finish polsihed Barrel Lips . Each Barrel took about 8 Hour to be polished

* 4x Original New Center Caps, all caps have good brackets and Prongs intact.

* Brand New Matching BMW BBS Center Caps Removal tool

Style 5 has been discontinue for many years now and no longer can be order through BBS or BMW.

I have used Large Option pictures to demonstrate the quality of these wheels so please take advantage of them.

8JX17 ET:20 Part# 36111093531 Made in Germany

International Buyers can Email with Full Delivery Address for exact postage.
The Style 5s are favorites of the BMW crowd to mount to anything buy the 528i they originally came on. Like the earlier RS, they offer great looks, reasonably light weight and the ability to personalize your car with some color. Many often mislabel these wheels as RSs, but in fact they are RCs though they look nothing like any of the other BBS RC models. Often pricing on non refinished sets is below $1,000, but this set has undergone a serious overhaul. If you're not into redoing the wheels yourself, this might be a good option, as they're fairly stock looking in comparison to how some redo them. Have a Porsche and looking for something? Well, it just so happens I found you something special: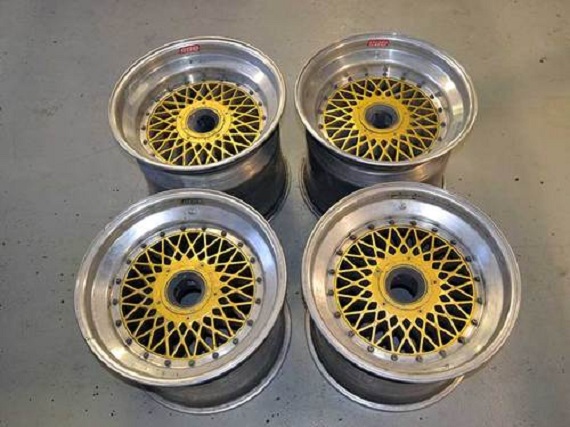 Few people will ever get the chance to pick up one of these wheels, or a similar but smaller F1 wheel. If you do, it's worth a laugh. Magnesium wheels seem to defy physics with their light weight – it just shouldn't be that big and not weigh anything! If you want to roll with the big boys, this is how to do it. You're not likely to have a 935, 936, 956 or 962, but if you did, these would be perfect for you. Like all magnesium wheels, you have to be careful refinishing them as they have a tendency to crack if mistreated, so best to have them X-rayed before hitting the track. If you like basket weaves, BBS started it off with just this type of racing wheel.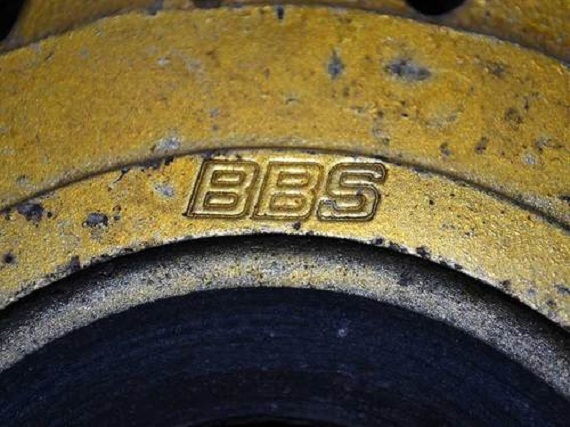 Year:
Model: BBS Magnesium Centerlock race wheels
Diameter: 17″
Width: A lot front, a lot more rear
Bolt Pattern: 1 x 962
Offset: If you have to ask, this doesn't apply to you
Condition: Used
Tires: Not Included
Price: $5,049.06 Buy It Now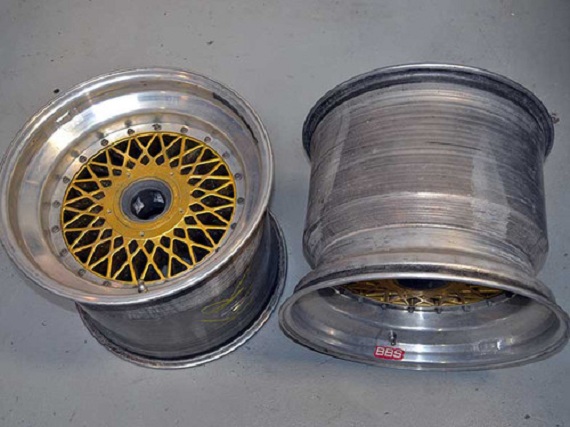 Complete set of 4 BBS wheels – 2 front 17″ and 2 rear 17″ wheels for 962.
Which are your favorite, and what would you like to see?
-Carter