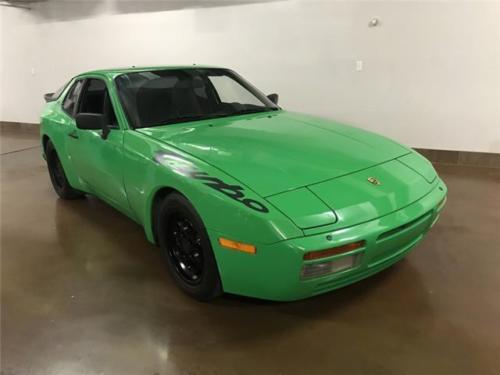 Let's get the not-so-subtle elephant in the room out of the way – this car isn't, and probably never will be, a collector example of a 944 Turbo. Heck, perhaps the 944 Turbo will never be appreciated on a more grand scale, either, though I personally find that one pretty baffling.
Okay, can we move on?
Let's say that instead of just hoping that some day your car will be worth a mint, or indeed even caring what other people think about your vehicular choices, you just want have a car which looks good and is enjoyable to drive. Let's not forget, this advice is coming from someone with somewhat polarizing vehicle choices…so, take the advice with a grain of salt, but I'm going to persist in my argument that the 944 Turbo is the car for you. A true David of the 1980s, the 944 Turbo was the understated and unassuming Goliath slayer, turned down by the factory so as not to have its performance overshadow the 911 range. Being faster than a 911 is pretty much verboten in Germany and especially in Stuttgart, but nearly everyone that experienced a 944 Turbo in the 1980s came away with the impression that in every statistical (and in some non-statistical ways) it was a better car than the Carrera.
But, as one of our astute readership noted, certain cars – the Audi Quattro, the BMW M3 and M5, and of course the 911 range – were the cars of certain groups of individuals dreams. The 944 Turbo really wasn't. There weren't many people that hung 944 Turbo posters on their walls, because there was always something from Porsche that was a little bit more special – the 928 was more futuristic, the 911 was more comforting as a predictable classic and "Turbo" was synonymous with only one Porsche in history.
That model wasn't the 944, nor was it the 924. And though both of those respective cars outperformed their brethren in period and were very impressive outside of the Zuffenhausen lineup, the market of today in many ways continues to mimic the original sales trends. The 944 Turbo outsold the Quattro, outsold the M3 – neither, it should be noted, limited production cars. But today, probably in part because of its success, the 944 Turbo just doesn't get the wows, the attention, or the press of its contemporaries. Of course, there's one more thing it doesn't get as a result – their price: