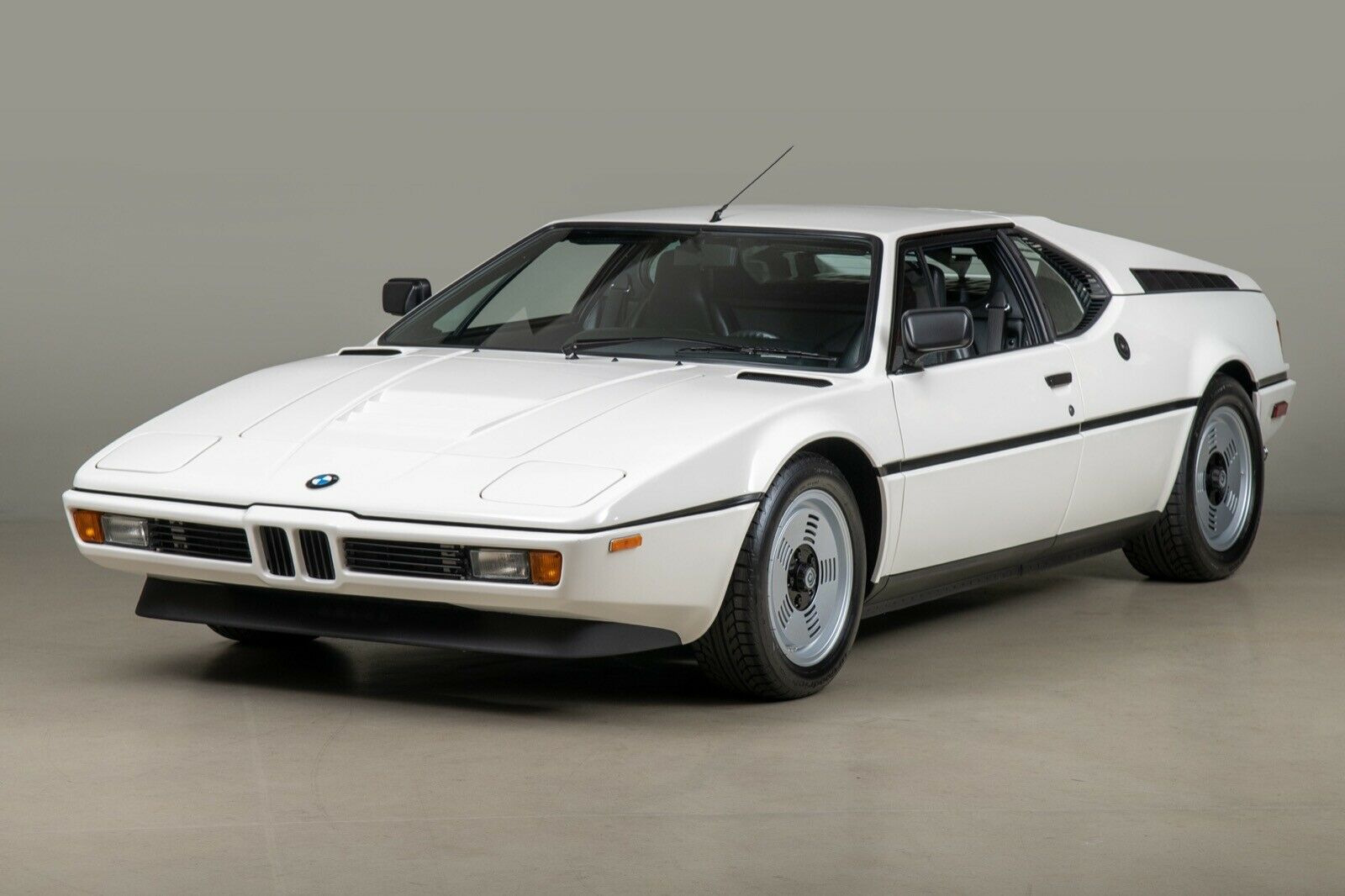 It's a bit amazing to consider that two of the most significant halo cars in German motoring history – both homologation models intended to lead their respective marques into the next decade – so closely paralleled each other, yet were so very different. It's but a 35 minute train ride between Munich and Ingolstadt, and in the late 1970s both BMW and Audi wanted a range-topping model to grab attention. But their approaches were radically different. BMW designed a bespoke mid-engine, tube-frame supercar around a basic engine design it already had. Audi, on the other had, took a basic car design it already had and added a revolutionary drivetrain.
Both were styled by Giugiaro. Both had to be built out-of-house; Baur had a hand in each. Both had legendary engineers – Walter Treser and Roland Gumpert for Audi, Jochen Neerpasch at BMW. Both raced, though the series they were intended for were ultimately cancelled. Both launched a brand name – BMW's M division, and Audi's quattro (and later quattro GmbH). And today, both are both legends and highly sought by collectors. So today we have an interesting showdown; two prime examples have come to market and are nearly the exact same price. Of course, for that to occur the Audi entrant is the 'ultimate' evolution of the Quattro, the Sport model. So let's put aside the ridiculous $700,000 plus asking prices of each of these cars for a moment, and consider – all things being equal (which they nearly are!), which one would you choose? Let's start with the M1: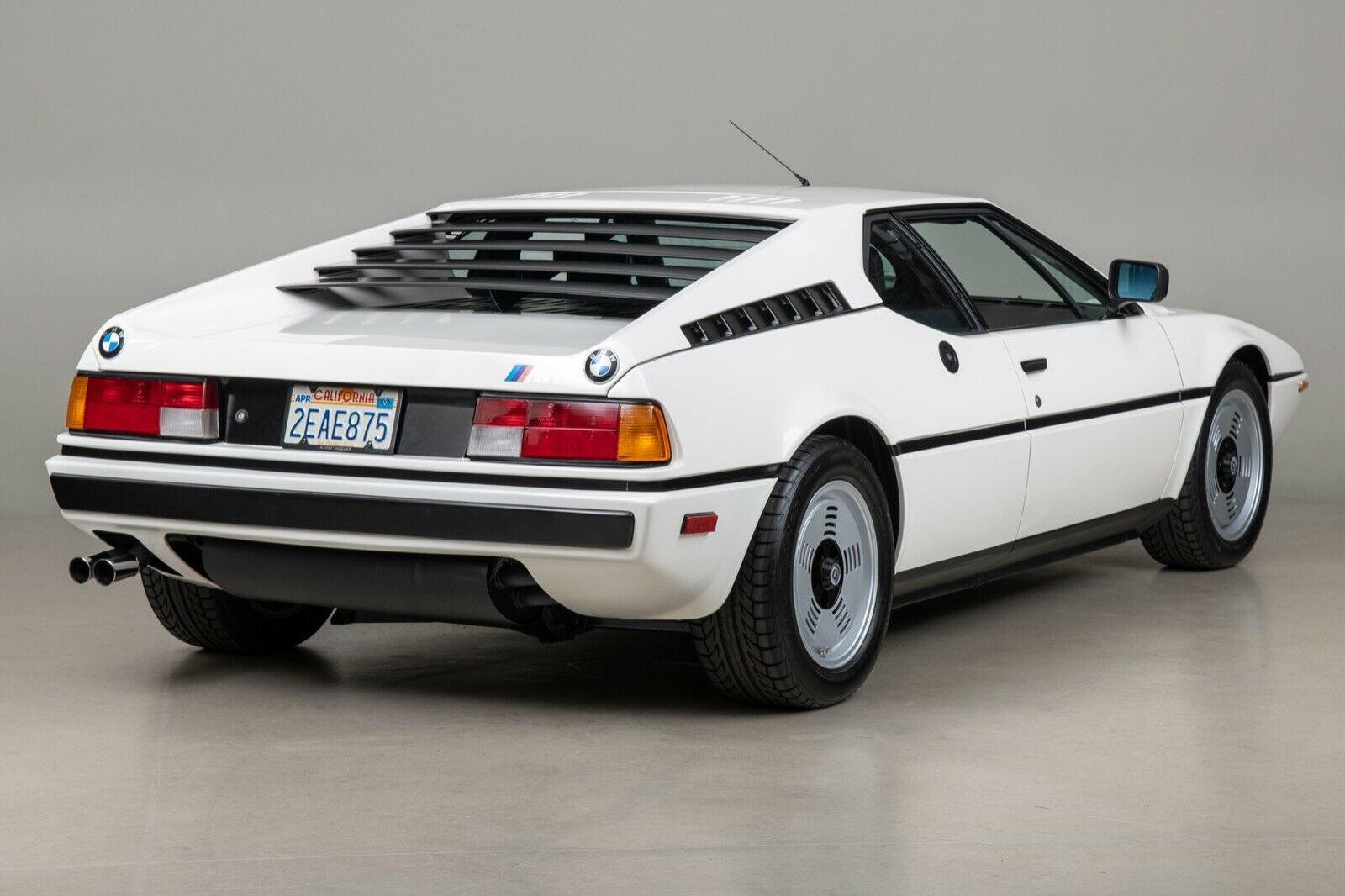 Year: 1980
Model: M1
VIN: WBS59910004301226
Engine: 3.5 liter inline-6
Transmission: 5-speed manual
Mileage: 22,760 mi
Location: Scotts Valley, California
Price: $725,000 Buy It Now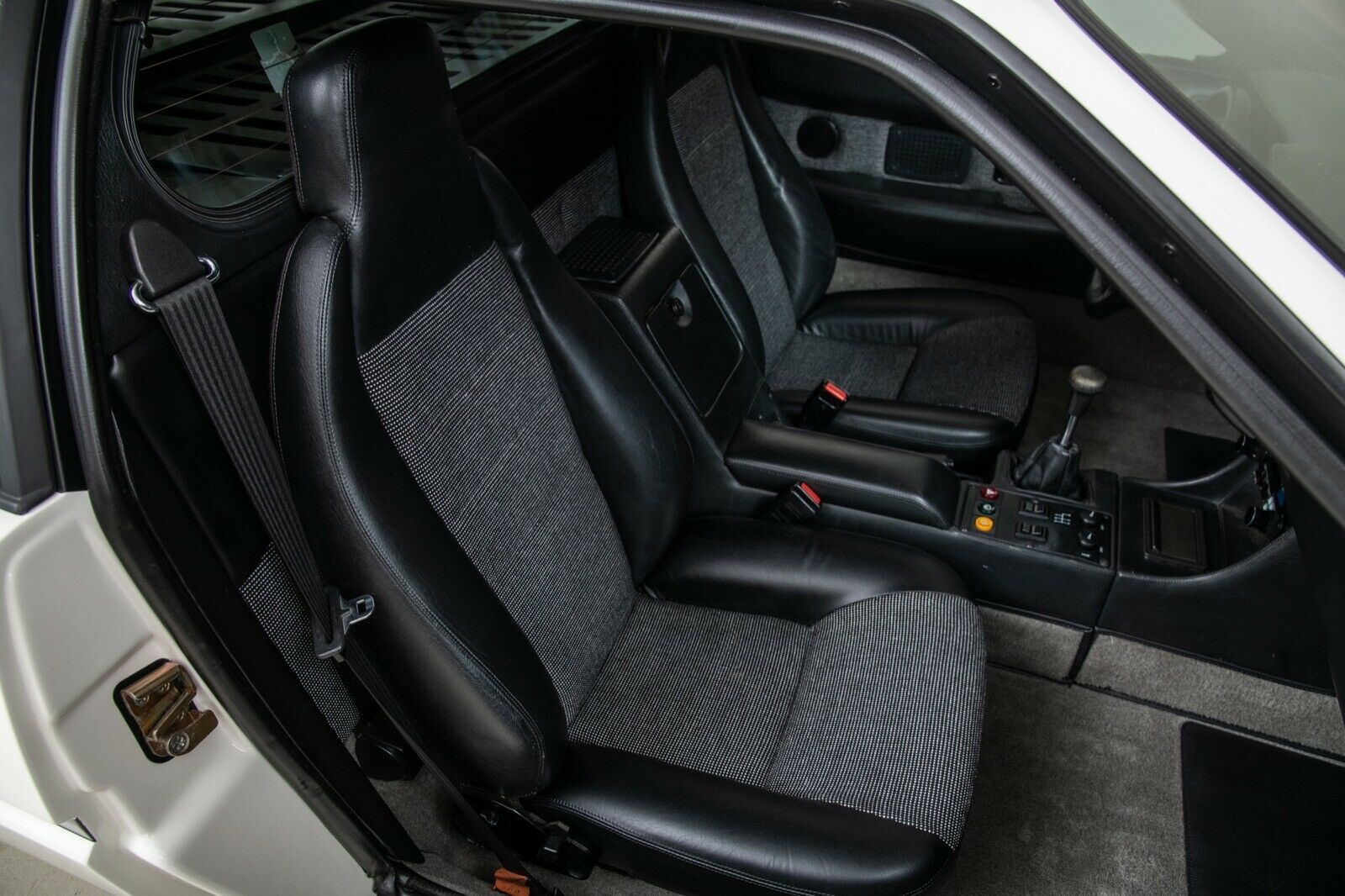 1980 BMW M1 E26
VIN: WBS59910004301226

Single family ownership since new!
22,760 miles, very original car
Recent major mechanical servicing and preservation restoration completed by Canepa
Has BMW tool roll kit, road hazard triangle, medical kit and spare
BMW's first mid-engined sports car

Rivalry has always been an effective catalyst for producing some of the world's most well-designed sports cars. Companies always have pushed their designs to the limit to beat out their competitors in efforts to win the affection of consumers on the street and championships on the track. The BMW M1, the Bavarian Motor Company's first mid-engined sports car, was just that. Originally conceptualized to go up against the likes of Porsche's incredibly-dominant racers, the M1 became an iconic street car with its racing counterpart gaining widespread fan and critic acclaim in Group 4 racing, named the Procar. Born from competition, wearing Italian-designed bodywork by Giorgetto Giugiaro and built by German specialty coachbuilder Baur, the BMW M1 team effort created one of BMW's most iconic vehicles of all time.

This BMW M1 began its life with a single Bay Area family and has remained in their possession since new. Importing the car from Germany from new was John Davila. During his life, John owned a total of three M1s and was very much in love with the style and design of the M1. Of the three cars, two came to him in orange and the other in blue. This example he drove for a few years when he first acquired the car before deciding to do a comprehensive and very detailed color change to white. Among all of the cars that John owned and drove over the years, this M1 was the car that he kept.

In the early 1990s John passed away, leaving his prized M1 to his two sons who inherited his passion and love for automobiles. Wanting to keep one of the fondest lasting memories of their late father, the family stored the car in the Bay Area and it would remain this way until early 2010. Upon exiting its storage, it was completely serviced to bring it to running condition so the two brothers could enjoy the car. Both of the brothers described being able to drive the car allows them to experience their memories again of their father and all of the fun times they had together in the M1.

In 2017 the car was given a comprehensive service by Canepa that included repairs, maintenance, and preservation restoration that included work on the wiring harness, alternator, fuel system, suspension bushings, and brakes. The M1 was also given a sympathetic preservation of the interior, using new carpets and new correct OE cloth inserts in the seats while preserving all of the original black leather.

In 2019 it returned to Canepa to complete all of its mechanical servicing and refurbishment, restoring all of the mechanical systems as needed. The car was treated to a full "Canepa Difference" experience, with all systems on the car inspected to be working in correct order. Items that were addressed included: restoring the entire exhaust system, refinishing all four wheel's finishes and new tires, a comprehensive engine tune up, engine reseal, new coolant hoses, new injection pump belt, exhaust gaskets, engine lid struts, air conditioning service, plug wire set, and all fluids changed. It was then given a complete concours-level detail, ensuring that every surface was pristine. The white paint was polished using only a foam pad and polish, needing very little work to be brought to showroom standards. In all, an investment of over $125,000 was put into this incredible M1 to bring this car up to a concours preservation-quality car.

Now this stunning 1980 BMW M1 is ready for its next caretaker to enjoy. With much of the car still original, maintained excellently with everything done for the next caretaker to drive or show, this M1 is a shining example of what will be difficult to replicate in the coming years.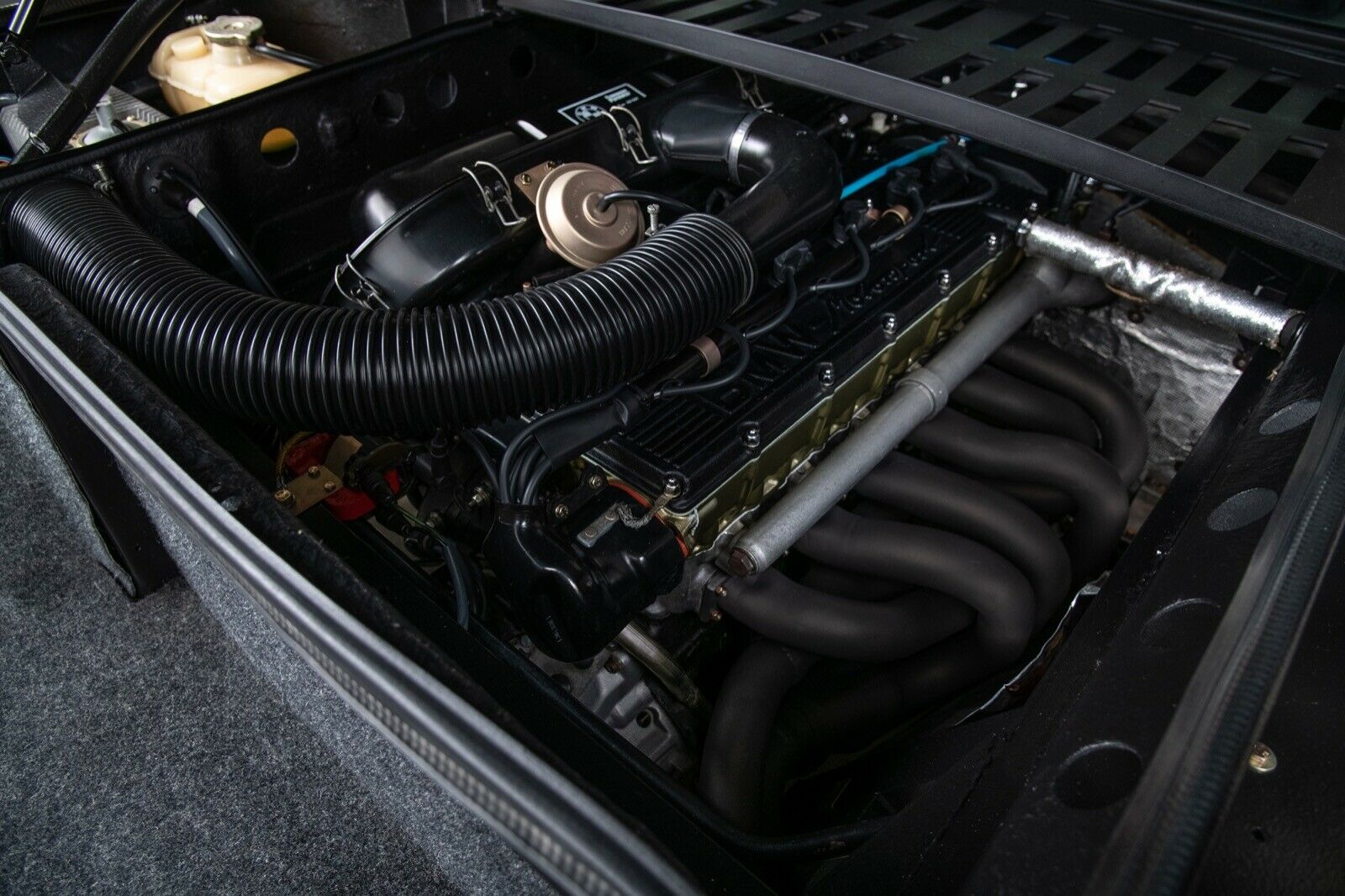 I recently covered the background of the M1 too, so if you're more interested you can check out the last one I looked at:
This is another of the 163 White (206) examples produced, and as you'd probably expect coming from Canepa, it's pretty stunning. It's usually hard to get prices out of the company but rarely do their cars show any signs of wear. They claim they dropped $125,000 worth of service on this M1 to restore it to showroom fresh. Canepa also does a good job documenting the history of the car's ownership and usually provides a compelling story. I have to admit though I'm usually left wondering why, if the car was so prized by the prior owners, it's now for sale? Regardless of reason and as impressive as it is, you can also probably do the math and with that last example priced at $495,000, they're still $100,000 higher after paying themselves for the service. Perhaps their other option will sway you?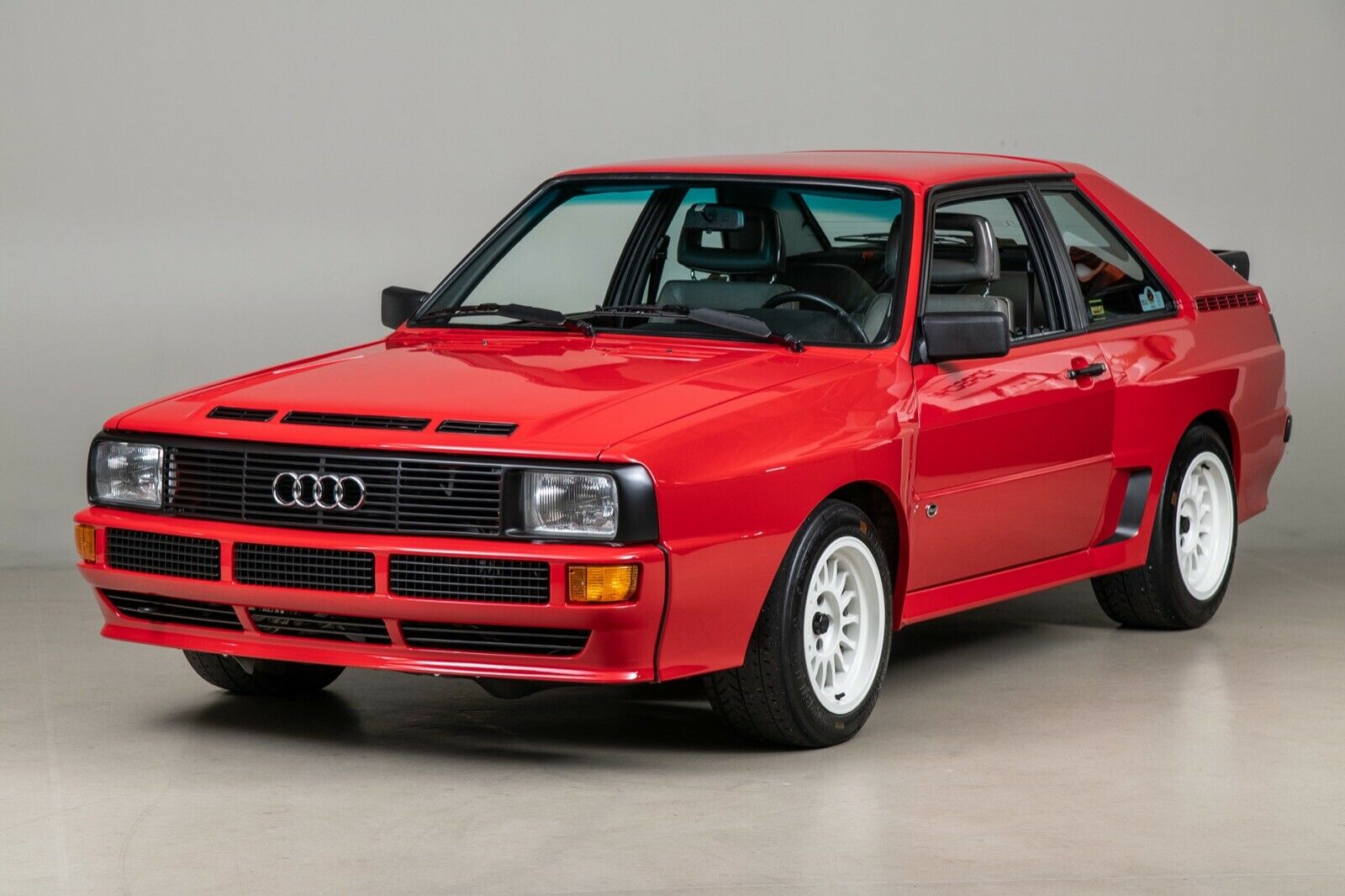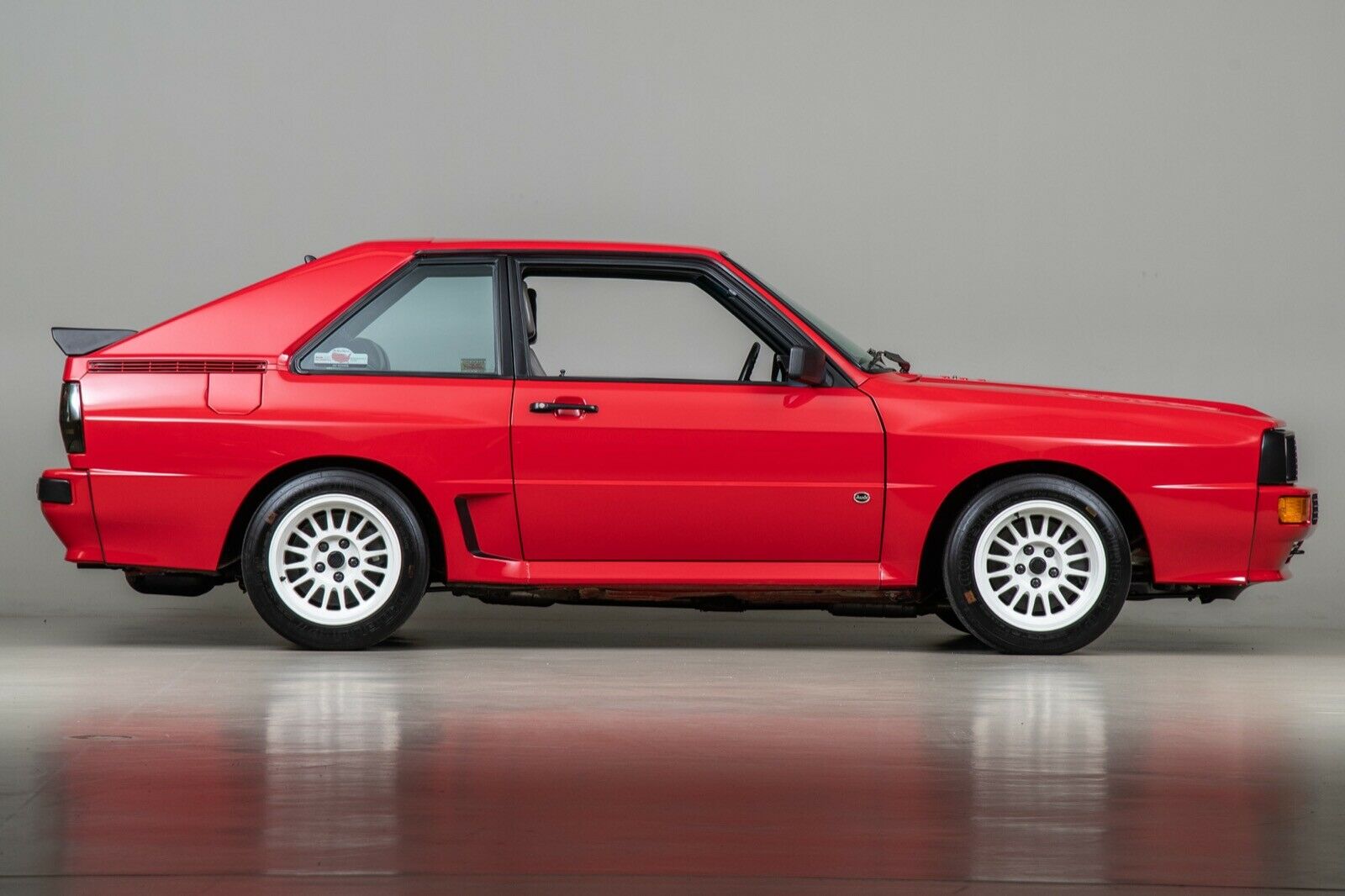 Year: 1986
Model: Sport Quattro
VIN: WAUZZZ85ZEA905058
Engine: 2.1 liter turbocharged inline-5
Transmission: 5-speed manual
Mileage: 34,047 mi
Location: Scotts Valley, California
Price: $765,000 Buy It Now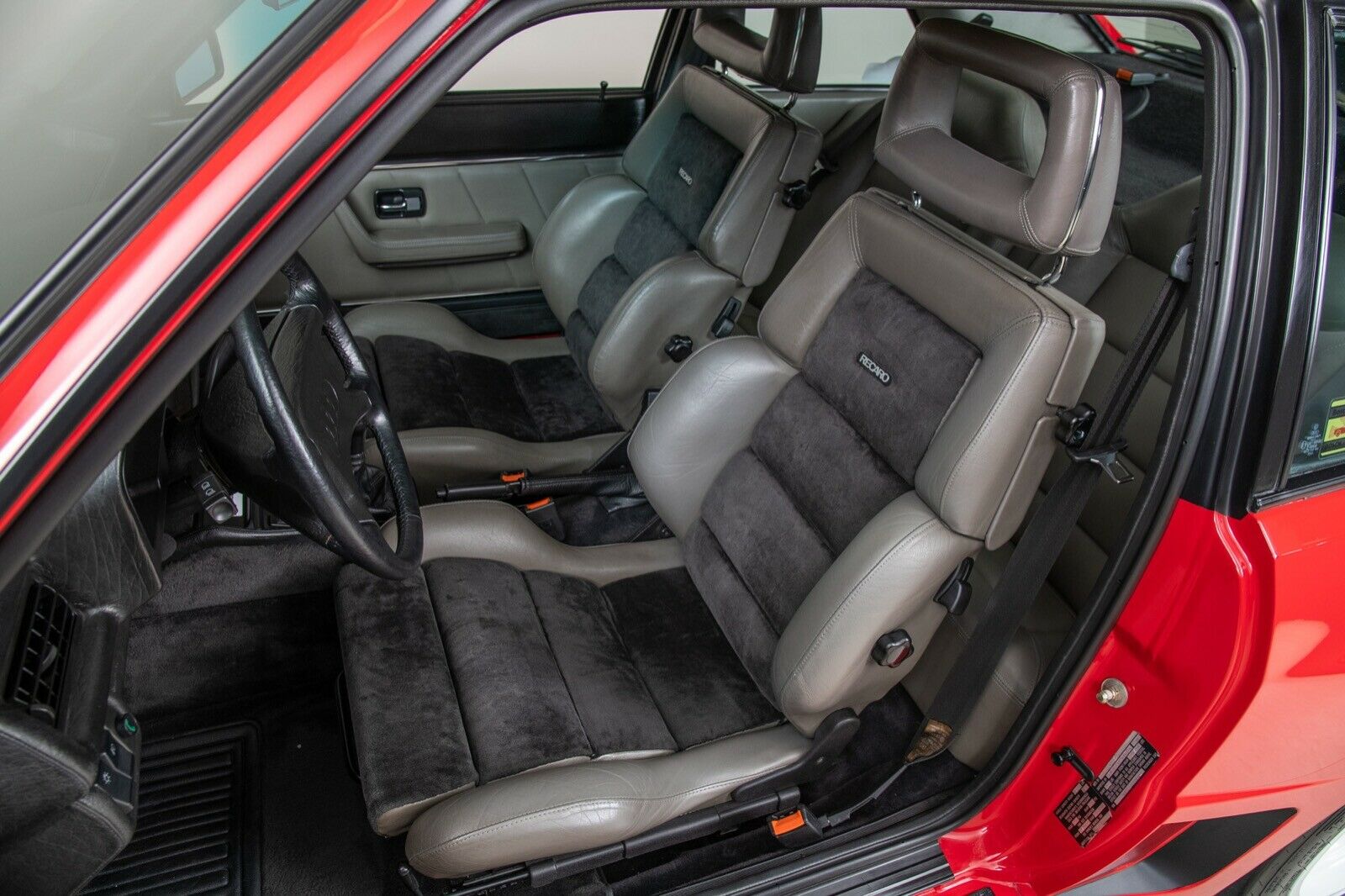 1986 Audi Sport Quattro
VIN: WAUZZZ85ZEA905058

The most exciting and collectible Audi of all time
Extremely well-preserved and maintained example
One of only 10 examples made for the U.S. market – one of 164 street examples worldwide
Extensive mechanical servicing and concours preparation performed by Canepa
300+ horsepower, 240lb/ft+ of torque from its 2.1-liter turbocharged engine
Brought to the U.S. to promote Pikes Peak in 1986, then federalized for U.S. road use
Audi's famous homologation street car for Group B racing

In 1982, the World Rally Championship introduced Group B racing, allowing manufacturers to create modified sports cars to enter the worldwide rally circuit. The most famous, Group B attributed to sparking the creation of some of the most powerful and fastest rally cars ever built, with some cars seemingly defying physics and producing power levels into the stratosphere. Group B also required that at least 200 road going units, or homologation cars, to be produced in order for that model to participate in rallying. When Audi introduced the Sport Quattro, it changed the rally landscape forever.

This exceptional example was produced at the Audi factory on June 19th, 1985. This is one of the rarest versions of the road-going Sport Quattros, as it is one of the original 10 examples destined for the U.S. market out of all 164 street cars delivered of the total of 214 cars produced. These 10 cars were imported and federalized by the Porsche/Audi factory. Ten Sport Quattros were brought over to the 1986 Pikes Peak Hill Climb to promote the Sport Quattros. Audi looked for high-profile individuals in order to sell the cars here in the U.S. Once the hill climb race was over, the 10 cars were federalized to meet U.S. specifications and then sold to individuals that Audi deemed special enough to own the Group B homologation car. The first owner of this car kept it close to two years and had the car serviced at the same dealership in Dublin, Ohio, with its last noted service in the owner's manual showing 15,881 miles.

The car would go into hiding for almost 16 years, making its return to the public at The Auto Collection in Las Vegas, Nevada in 2004, showing only 19,000 miles according to prior sources. In October of 2004, Gary Gaska, a longtime resident of Oregon, purchased the car and made it a part of his small car collection. His collection, while small, consisted of two cars that he enjoyed and took care of with the utmost enthusiasm and respect. The Sport Quattro was his pride and joy, keeping it stored indoors during his ownership as evidence of how well preserved this car is today.

In 2012 Gary was attending the Pebble Beach Concours and was spotted by someone, eventually asking if he could buy the car from him. The Sport Quattro was not for sale, but the same person kept pursuing Gary, checking in on him and the car and waiting for the right moment. Finally, after months of talking, Gary was convinced and paired with an offer he couldn't refuse, and the determined individual became the third owner of this Sport Quattro.

The search for this Sport Quattro by the current owner was not done quickly by any means. He went far out of his way looking for a perfect example that was extremely original and unmolested, an extremely rare state for Sport Quattros. After finding and examining 5 different examples of Sport Quattros, he determined that this was the finest example that he had ever seen. Well cared for, extremely original and in excellent condition, it checked all the boxes for what he considered the perfect Sport Quattro. After he acquired the car, he had the car evaluated to see what work might be needed. He had the fluids changed and minimal work was needed to start driving the car often and drove it for a few years. After being in his collection for some time, he decided that a visit to Canepa was in the Sport Quattro's next major step for the ultimate mechanical refresh and preservation restoration.

When the Audi arrived at Canepa, he worked closely with Bruce Canepa to ensure that the vision he had was correctly conveyed. The priority was to keep everything as original as possible, from surfaces to parts to even the smallest finishes. With that in mind, the project began and would turn this Sport Quattro from a great example into perhaps one the finest in existence today.

The Quattro was first given a comprehensive and lengthy mechanical inspection, checking and testing each system ensuring that it was operating in the way the Audi factory would have intended. During the federalization process, some extra components were added to the car to ensure that the car passed emissions. This "piggyback" system was not allowing the Audi to reach its full potential and was promptly removed, with the intent to return the car back to original specifications. During mechanical inspection, it was decided to remove the engine from the car and give the inline-5 turbocharged engine a full rebuild with new parts to boost power a bit. This lengthy process involved new pistons, a very slight overbore, along with a full rebuild the entire engine that yielded a Sport Quattro engine full of power and eager to rev.

With the engine out of the car, Canepa took the opportunity to give the Sport Quattro an extremely detailed and sympathetic concours preparation and detailing inside and out. After spending over 3 days removing every single bit of grime from underneath the car, all of the original factory Audi finishes were revealed. Original plating, paint finishes and hardware gleamed with a shine that only comes from original factory spec coatings and finishes. This only added to the fact of how well taken care of this car was with 33,200 miles at the time. Everything else on the car was detailed with the same attention to detail. The all-original interior was delicately cleaned in order to preserve the factory materials, and the exterior paint was polished to such a perfect finish that it may have been better than when it left the factory in 1985. The spare wheel and tire were cleaned, noting that the tire on the wheel was original and had never been removed from the rim. With the entire car now perfectly detailed, the freshly-rebuilt engine was mated back to the car and assembled together. With everything finished and buttoned up, it was given a proper testing which included a trip to Canepa's dyno. With Canepa's work completed to the tune of over $140,000, the mechanically perfect and cosmetically concours-detailed Sport Quattro was now ready to be enjoyed by its owner.

Enjoying the Sport Quattro was an easy task for the collector, citing that after the work Canepa had done that it was running the best it had ever has. He drove the car close to 1,000 miles over a year and enjoying the fruits of the labor put into the car, before making the hard decision of letting it leave his collection. Becoming more involved with his vintage Porsche collection with more cars on the way, the Audi Sport Quattro was the outlier in his collection and knew that a Group B collector would enjoy this car in their collection.

This properly sorted 1985 Audi Sport Quattro is a true piece of legend. Being one of the original 10 cars imported to the U.S. market, with only 3 owners and having a comprehensive mechanical overhaul and cosmetic refreshing, it is the cream of the crop of Sport Quattros. Able to be enjoyed in the way that it was meant to be, this Sport Quattro will reward its next owner in its pure driving experience, direct lineage to Group B rallying, while knowing that this is possibly the finest example in existence today.

About the Sport Quattro:

As a massive manufacturer, Audi has no issue with producing the required 200 street-legal examples in order to participate. Audi would eventually end up producing 214 examples for the road, making them one of the most collectible and most exciting Audis of all time. With its 2.1-liter inline-5 turbocharged engine, 5-speed manual transmission and Audi's own Quattro all-wheel-drive system, the car was a performance sensation on and off the road. The road car was capable of a 4.9-second 0-60 time, a quick time even in modern times. One of the most obvious identifiers is the shorter wheel base, designed for better turn in during rallying, along with the larger boxed fender flares and front headlights. With its design responsible for countless rally wins, the Audi Sport Quattro is by far the most famous Group B rally racer.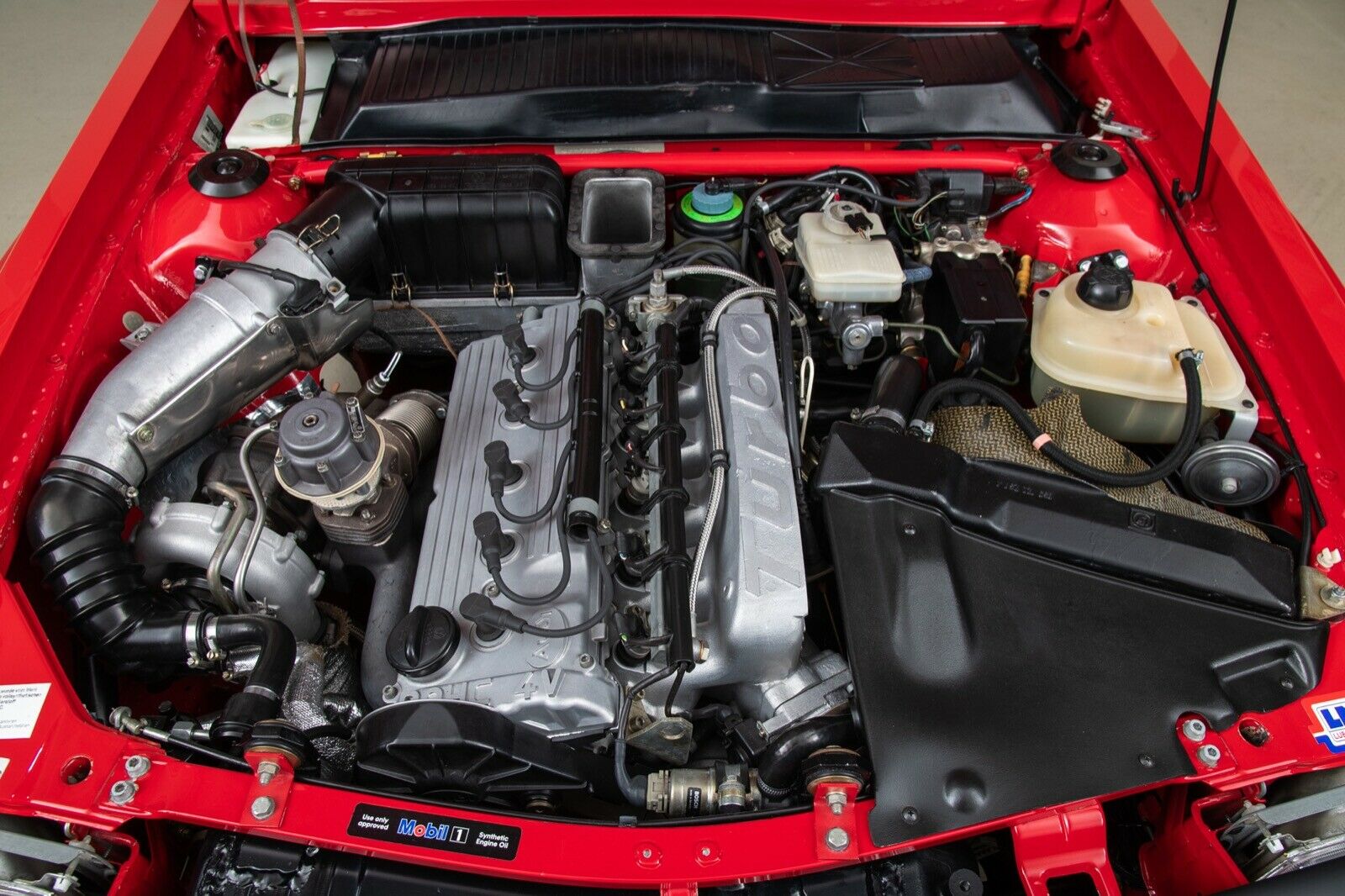 Just like the M1, I very recently covered the development of the Sport, so if you want more info check out the Malachite Green one I looked at:
This is one of the 128 Tornado Red examples produced, and due respect to Canepa but a few of their facts are a bit misleading. There were 214 Sports produced between 1984 and 1988, not 164, and zero of them were specifically made for the U.S. market, but as noted several were brought for promotion and ended up staying (most in the hands of Frank Beddor, the founder of the Quattro Club – later Audi Club of America, who paid to Federalize them at the time). Numbers nit-picking aside, again you have a compelling story resulting in a $140,000 restoration and a head-scratching 'okay, then why is it for sale?' moment. The asking price here is even astounding; Gooding's $434,000 Tornado Red example leaves a vast $200,000 gulf to the asking price here even accepting Canepa's service.
But I said at the start that we weren't considering money, and regardless of how they got here these cars are within about 5% of one another. So if you had the means and specifically wanted one of these cars, which would it be?
-Carter