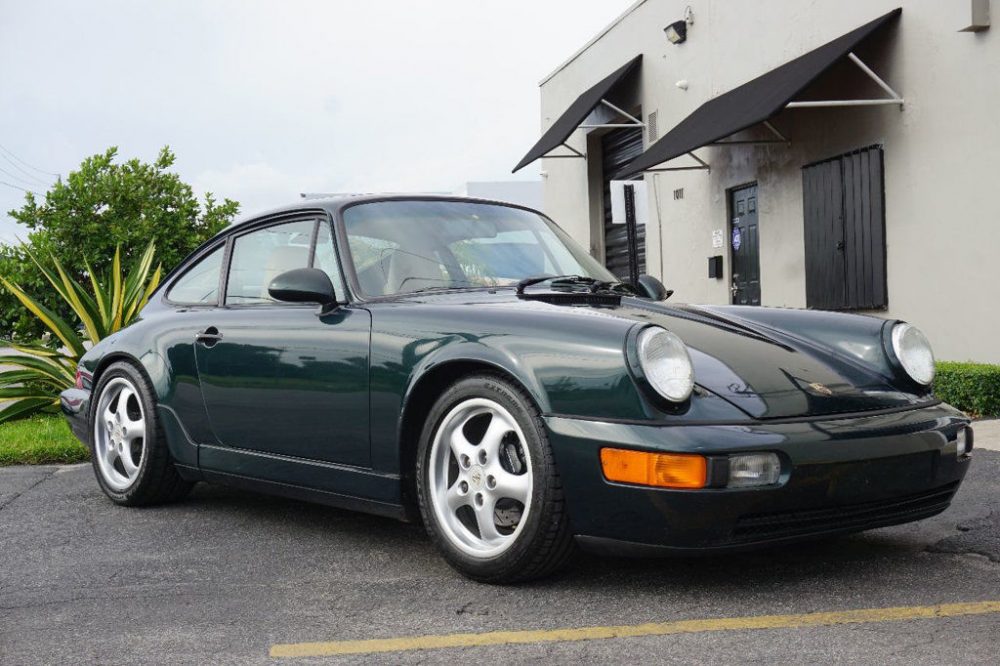 1989 was a pretty important year for Porsche. It served as both beginning and end. As the final production year of the 3.2 Carrera (and the 930) it marked the end of the classic 911. With that end came a new beginning with the almost entirely newly designed 964. Its looks still showed a clear relationship with the 911s that preceded it, but it was reportedly 85% new and its rounder lines were a clear evolution of the design. Its underpinnings were decidedly more modern and refined as well. It was an important year.
Porsche had done something a little strange though. When it debuted the 964 it chose to be doubly bold by making the model release an entirely new model altogether: the Carrera 4. So for all intents and purposes 1990 was the year things really got rolling. The Carrera 2, possessing the traditional rear-drive 911 layout, finally made its debut in Coupe, Targa, and Cabriolet form. Unless you really have a desire for all-wheel drive in a 911, or would like to use your Porsche for winter duty, the Carrera 2 probably is the 964 you should be seeking. The Turbo is great as well, though much more expensive.
So here's a nice example from an early model year: a Forest Green Metallic 1990 Porsche 911 Carrera 4 Coupe, located in Miami, with Tan interior and 101,162 miles on it.