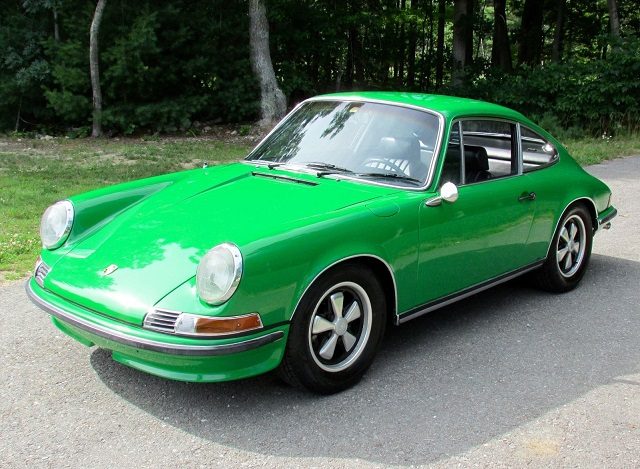 Rare pastel color? Check. Long-hood air-cooled 911? Check. One-year-only external oil filler? Check. Top market 911S? Check. Very high price tag? Sadly…check.
Here we have a Viper Green 1972 Porsche 911S Coupe, located in Massachusetts, with black interior and a reported 70K original miles. Other than possessing a more interesting interior and/or a set of sport seats this 911 has just about everything you'll probably want. And it looks fantastic!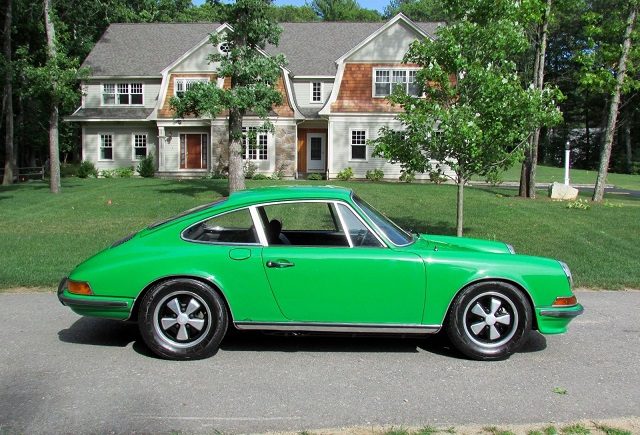 Year: 1972
Model: 911S
Engine: 2.4 liter flat-6
Transmission: 5-speed manual
Mileage: 70,000 mi
Price: $188,500 Buy It Now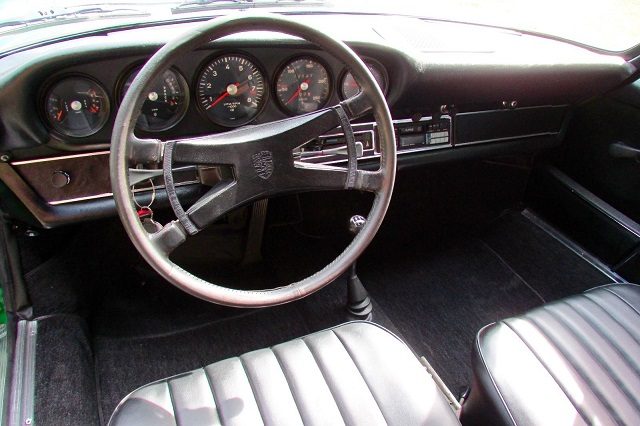 Extremely Rare and unique opportunity to own this clean 1972 Porsche 911s in mint condition. The car has a matching numbers 6-cyl. 2341cc/190hp motor with a 5 speed manual 915/12 transmission. All original and meticulously well kept, has been stored in an indoor climate-controlled garage. Fully documented with a Porsche certificate of authenticity, this car has just over 70,000 original miles. Its finished in the original colors of a rare Viper Green with black interior. This car is 1 of 6 known to exist in the color combination. Price is firm and please no solicitations for consignment. For further information regarding this vehicle, please call (617) 680-9308.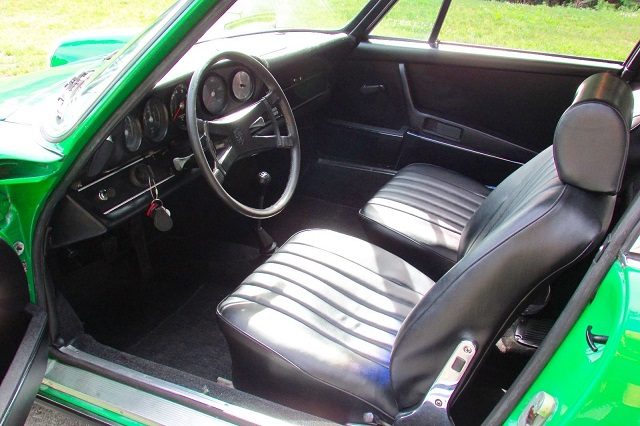 The seller states this is 1 of 6 existent in this color combination. I'm assuming by the text that means existent now and not originally existent, but I could be wrong about that. I'm also not sure if it's verified, but regardless of how many there are there certainly will not be many.
The original Viper Green – as opposed to the later metallic version – is simply stunning. It's about as vibrant and alluring a shade of green as I can imagine with perhaps the modern version of Signal Green being its only competition. We sometimes speak of the neglect of green cars on the market – in many cases they don't tend to sell as well as we might think – but Porsche's pastel greens are clearly an exception, with early Viper Green a quite obvious exception. I think we can see why. The paint looks great here. It's probably not perfect, but it presents quite well. It is also said to be fully documented, though we are not provided any evidence of that in the ad. Obviously at this price the level of documentation will be very important, as will the question of whether it's a respray. If it's documented and original paint, then the price is probably pretty fair. Even resprayed it may come close. I just know that I love the look of it!
-Rob