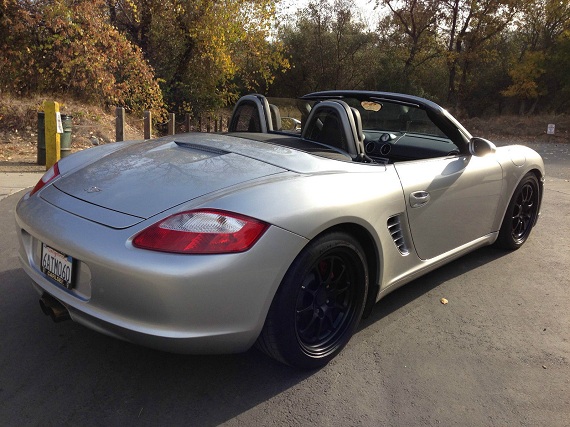 Without a doubt, Ruf is one of the most popular tuners in the world, but enthusiasts draw a strong line in the sand over what can and should be considered a Ruf automobile. For the most part, their enthusiasm generally falls off once the car in question does not carry an official Ruf vin plate. But are there extenuating circumstances that allow some cars to still be considered from the maker? Maybe you can help decide on today's 2007 Boxster S, a car sporting $43,000 worth of Ruf modifications and available for sale on Ebay: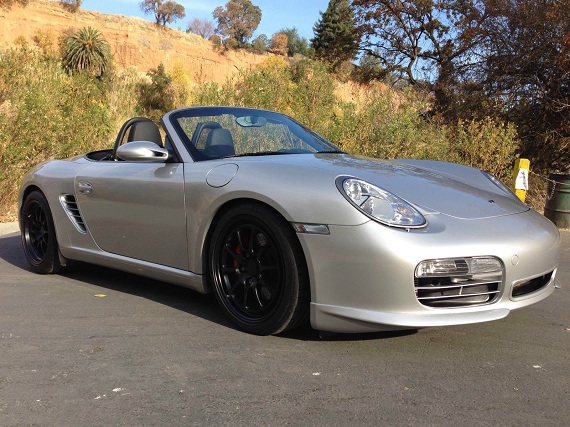 Year: 2007
Model: Boxster S
Engine: 3.4 liter supercharged flat-6
Transmission: 6-speed manual
Mileage: 24,859 mi
Price: Reserve Auction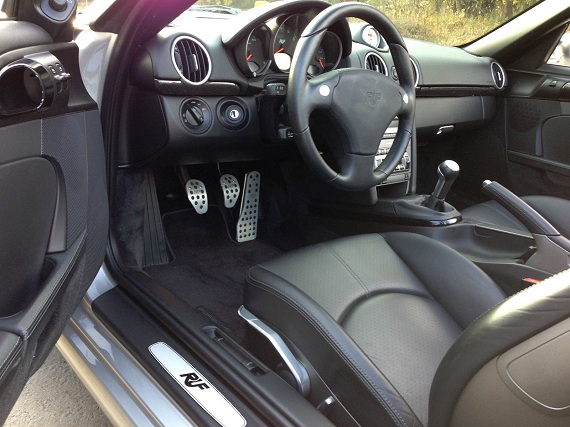 Ten years after the Boxster roadster debuted, it continues on as Porsche's least expensive model, and remains one of the most thrilling cars on the road for the dollar.Two engines are offered, with a horizontally opposed six-cylinder 2.7L engine appearing on the base Boxster and a 3.4L version of the same engine found in the Boxster S. The smaller engine produces 245 horsepower, while the S has 295 horsepower on hand. Both powerplants use VarioCam technology for 2007 to vary both the valve timing and the valve lift on the intake camshaft. The result is increased power and improved fuel efficiency.The base Boxster has a five-speed manual transmission with a manual six-speed optional. The S gets the six-speed standard, and both models can opt for a five-speed Tiptronic transmission with gear selectors mounted behind the steering wheel.A mid-engined design gives the car a low polar moment of inertia, which enables the Boxster to navigate turns with a nimbleness that has to be experienced to be believed. The extra oomph of the S is helpful when putting the power down coming out of the corner, but the basic Boxster is also a highly entertaining and exceptionally capable vehicle.The Boxster is very well equipped, with heated power mirrors, power leather seats, power windows and locks, an alarm system, and automatic climate control. The Boxster S adds heated windshield wiper fluid, aluminum interior trim, and an anti-theft system. Mote importantly, the S has bigger brakes (the same as are found on the 911), dual exhaust, larger wheels, a tuned suspension, and performance tires to help maximize the 3.4L's ample power.The power cloth top stows quickly, and can be lowered while driving up to 30 mph. Unusual options on the Boxster include adaptive sport seats that adjust the amount of bolster support, an automatic rear spoiler, ceramic brakes, and a fire extinguisher. A host of wheels and color schemes are available, as are more typical luxury items, such as heated seats, enhanced audio systems, xenon headlights, and a navigation system.

2007 Boxster S/Ruf 3400K Ruf Automobile GmbH, located in Pfaffenhausen Germany, is the largest and most respected manufacturer of enhancements for Porsche cars and is recognized as an automobile manufacturer by the German government. Ruf cars are noted for their performance coupled with Porsche factory levels of refinement and reliability. Ruf cars can be purchased as either a Ruf built car, and carry a Ruf VIN or a Porsche can be modified by Ruf in which case it would carry a Porsche VIN. Due to California smog and licensing issues, this 2007 Boxster S/Ruf carries a Porsche VIN. The car was purchased new in August 2007 and shipped to Ruf USA (then in Dallas, Texas) for installation of the Ruf 3400K drivetrain, the Ruf package for the 987 Porsche Cayman/ Boxsters. The modifications include the addition of a supercharger, reduced compression ratio, larger oil cooler and larger coolant radiators. Ruf lists the ouput of the 3400K as 400HP however, a few Ruf employees have indicated that the real output is more like 440 HP. This car sure feels like it! This car has a limited slip differential, Ruf instrumentation, steering wheel, springs, short shifter and other details. The total cost of the Ruf enhancements was $43K. In Porsche's product offering, the Turbos provide the best straight line performance and the mid engined Boxster/Cayman, the best handling. The Ruf modified Boxster combines the best of both, Turbo levels of straight line performance with Boxster/Cayman handling. Finished in silver with black leather sport seats, this very rare car is in mint condition and was owned from new by a 64 year old Porsche enthusiast. Complete service records are provided. Please send message through ebay for additional pictures and information. Non Smoker, Clean title, One Owner Clean Carfax, No Track Days, Two Keys, Car Cover, Owners Manual, Original Window Sticker, photos taken during upgrades and Ruf invoice provided.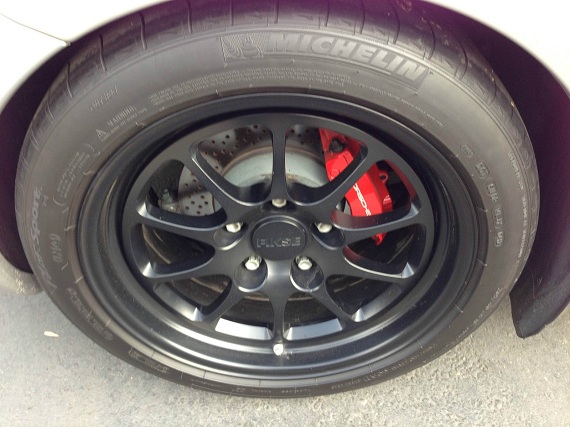 With a healthy bump in power to near-Turbo levels, this supercharged convertible sure should have the go to match the name; but while the car sports a Ruf badge and some of the goodies, a few important details are missing. For example, the 3400K ran a unique and much more aggressive from bumper which mimics it's bigger brother GT3's nose. This carries to the back where the Ruf redesigned rear bumper cover is also missing. Critical for me, though, are those missing Ruf alloys, one of the best traits of the breed. They've been replaced by some high quality Fikses – which I'm okay with – that are painted black – which I'm not okay with. But, as I'm not likely to buy this car that's perhaps a bit non-sequitur.
Despite these missing details, the condition of the cars and the lower miles are both as impressive as the performance of these cars. Pricing on a normal Boxster S of this vintage would generally be high 20s to low 30s, and the opening bid on this car is $45,000. Unsurprisingly it's failed to get much attention at that price point though it's likely a good deal when you consider the original pricing on the 3400K was north of $100,000. Still, without the Ruf vin and with some key Ruf details missing, it's just a stealthy and expensive Boxster to me.
-Carter