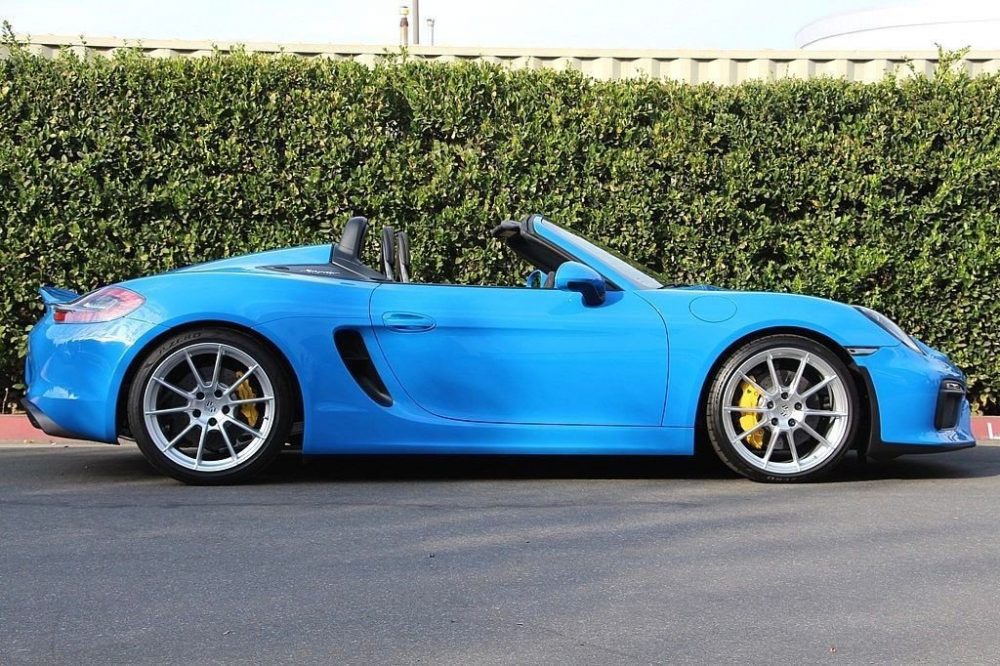 I've periodically had my eye out for the latest Porsche Boxster Spyder to feature. They don't come up for sale all that often and most times when searching I have come up empty. The few times I have come across one it either sold very quickly or I came across an auction just prior to its end. My luck has finally come good.
The Spyder is the Boxster version of the Cayman GT4 and each serves as the swan song for these naturally aspirated Porsches. Like the GT4 it borrows its 3.8-liter engine from the 911 and in this form produces a nice 375 hp all routed to the rear wheels through a 6-speed manual transmission. For me it's also the best looking Boxster Porsche has produced thus far.
Here not only have I finally found a Spyder I like, but I found two of them! Obviously, they had to be featured together. Both are paint-to-sample non-metallic blues and are very bright. I ran a similar feature a while back with two PTS GT3 RS in blue and now we turn to another of Porsche's limited-production models. The overall spec of these Spyders is pretty similar so really it all comes down to the exterior: Voodoo Blue or Mexico Blue. Which to have?
3 Comments