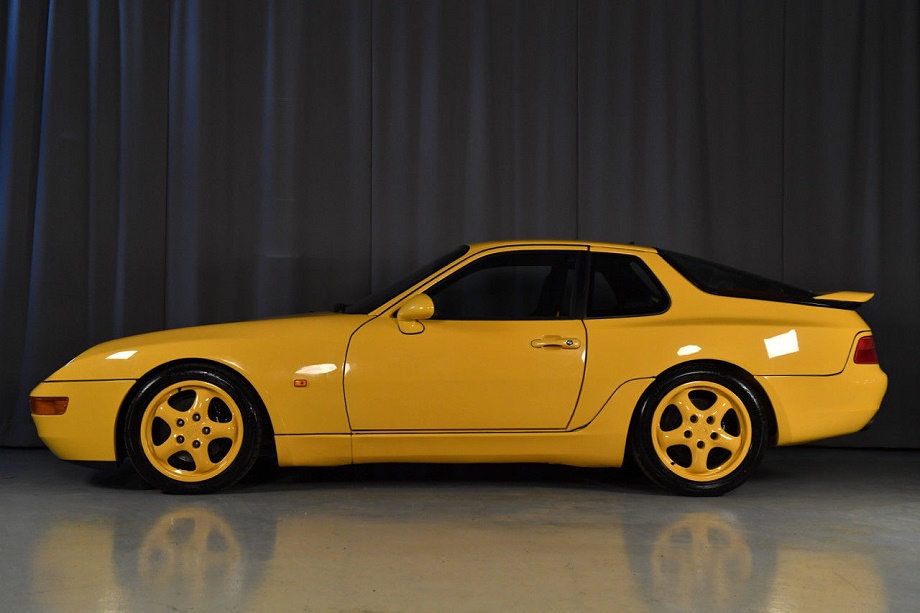 I believe this is a first for me. While I've written about the 968 previously, I'm fairly certain it's never been the Club Sport. They're rare so that's not too surprising, but still given how often I'm on the lookout for early-90s Porsches you'd think at some point it'd have happened.
Like most any Porsche Club Sport model, the 968CS was a lightened and more potent version of the standard 968. While the 968 never was the most popular of Porsches they remain a lovely design even today and the Club Sport itself a highly sought after model. It was one of the favorite cars of our former editor, Paul. He featured them as frequently as was possible given their rare nature and the fact that they couldn't be imported into the US. With it now being 25 years since they were first produced that problem should be more easily surmountable. If these were one of the cars of your dreams, then here's your shot at one of these rare machines:
A Speed Yellow 1993 Porsche 968 Club Sport, currently residing in Canada, with 47,224 miles on it. This 968CS originally was delivered in Japan. There's no word in the ad on when it made its way to North America, but it is said to come with extensive records so hopefully prospective buyers can work out those details.
Comments closed