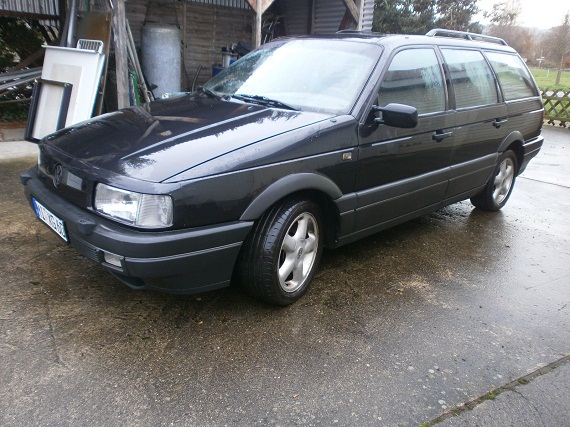 We've gone on at length about the wonderful German cars we haven't gotten to experience here in the U.S., and the 4WD Theme Week offers us a chance to expose even more gems that were not imported. For various reasons including low overall sales number and a fear of cannibalizing Audi's already small all-wheel drive market share in the early 1990s, Volkswagen chose not to import many of their Syncro cars. True, we did get the Audi 80/4000 based Quantum, but the third generation Passat introduced the first non-Audi based floorpan for the larger Volkswagen. What it was based on instead was the Golf, meaning that it could use a lightly modified version of the Golf's Syncro system and engine choices. Hence, while the American market did get the great 2.0 16V in the front-wheel drive Passat, Europe and Canada got the more potent, tunable and all-wheel drive supercharged Passat G60 Syncro. They were expensive and rare cars when new, but can be found from time to time. Today there is a decent looking one on Ebay.de: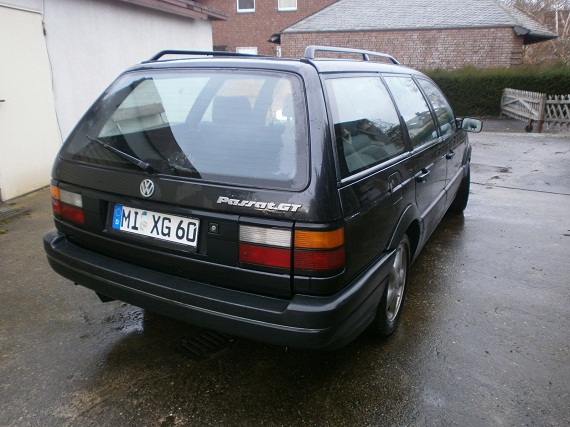 Year: 1990
Model: Passat GT Syncro Variant
Engine: 1.8 liter supercharged inline-4
Transmission: 5-speed manual
Mileage: 220,000 km (136,702 mi)
Price: No Reserve Auction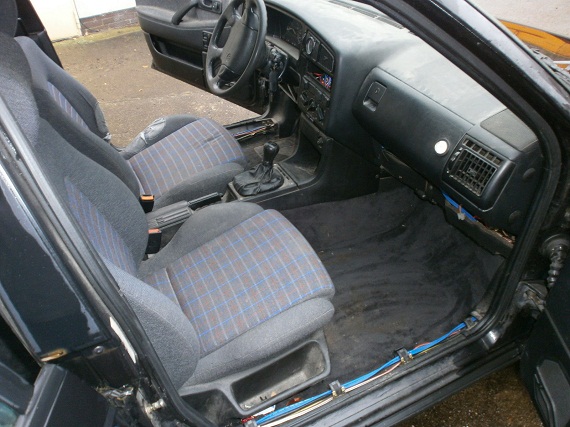 Passat GT G60 Syncro ( 35i )

EZ 06.09.1990

Top notch runner until 02.01.2008 due to Audi quattro purchase . 240km/hr speedometer was not an issue here . G-Lader updated. Larger Pulley installed , chip tuning . Thereafter, about 8,000 km covered.
Boost gauge installed cleanly. Oil cooler installed . Trailer hitch. Original aluminum wheels with 205 's and of course, all-wheel – drive !

Total mileage 220,000 km .

After taking it off the road I began rewiring for sound system – cables are already installed but sill panels etc. still need to be built back . Parts for all available.
Driver's seat has minor damage. Floor should be cleaned. I have not discovered rust.
Unfortunately , according to the extended length of time , the starter froze, ie currently does not start.
The car is quite smart , but needs an expert hand.

Inspections in 32361 Pr.Oldendorf welcome!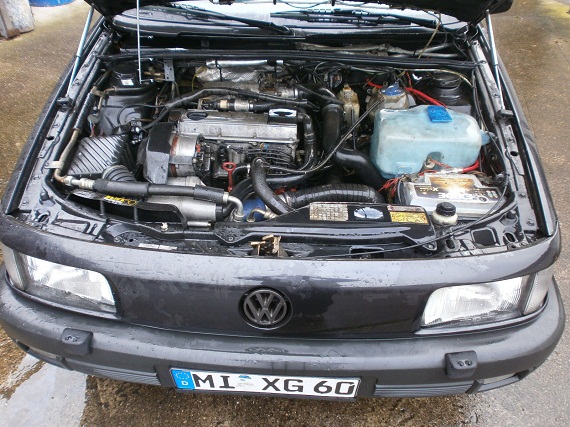 Admittedly, this isn't the nicest Passat G60 Syncro I've ever seen; but they're rare cars and this one is reasonably clean outside – which is the most important part. The combination of Passat, all-wheel drive, supercharger and wagon isn't everyone's favorite, but I really like the grill-less early B3 cars; they're a clean and sharp looking design. Some work will be needed to get this one back into shape. Unfortunately, that may not come; the Passat isn't highly sought after and remains a bit of a novelty compared to the more desirable Golf models. Further, VWs of this era weren't known for their stellar reliability, construction or great materials – and the early Syncro systems in the Golf and Passat weren't particularly good all-wheel drive systems. Still, it's a neat car to see and a small reminder of the many cars we never received here in the U.S. Hopefully, someone will resurrect this car to it's former glory!
-Carter