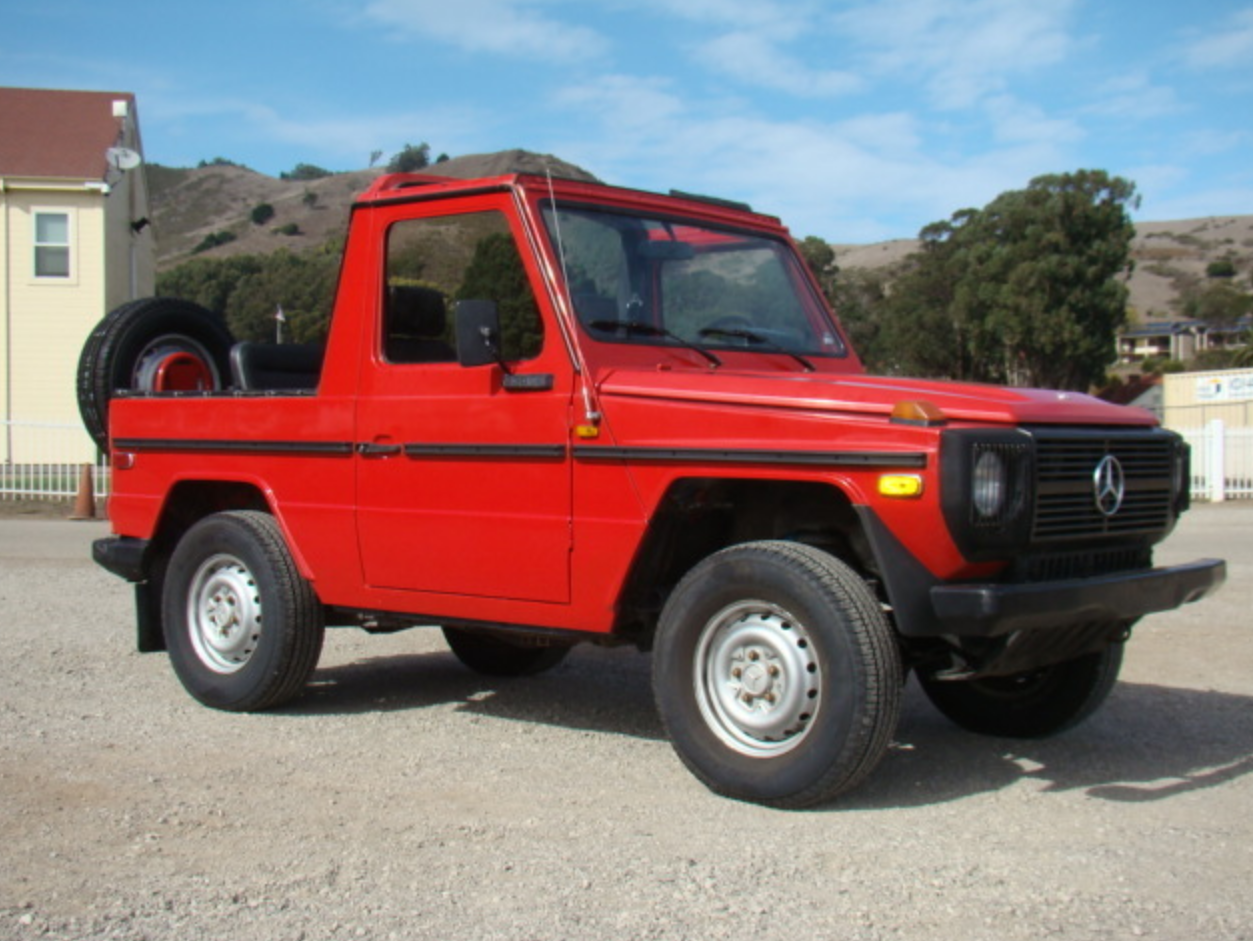 It took a few years for Mercedes-Benz to finally pull the trigger and officially import the Geländewagen, or G-Wagen to the US. But when they did, it was a shot in the arm for the venerable old truck, as thousands of new customers discovered the amazing capabilities of this vehicle. This is a truck that is close to being with us for 40 years, yet still puts modern machines to shame. When they began importing them, Mercedes brought us solely the four-door variant, powered by a 5.0 liter V8, with AMG versions and a larger 5.5 liter V8 to follow. This two door convertible variant for sale in Florida is one of the very first to be manufactured with an interesting story to tell.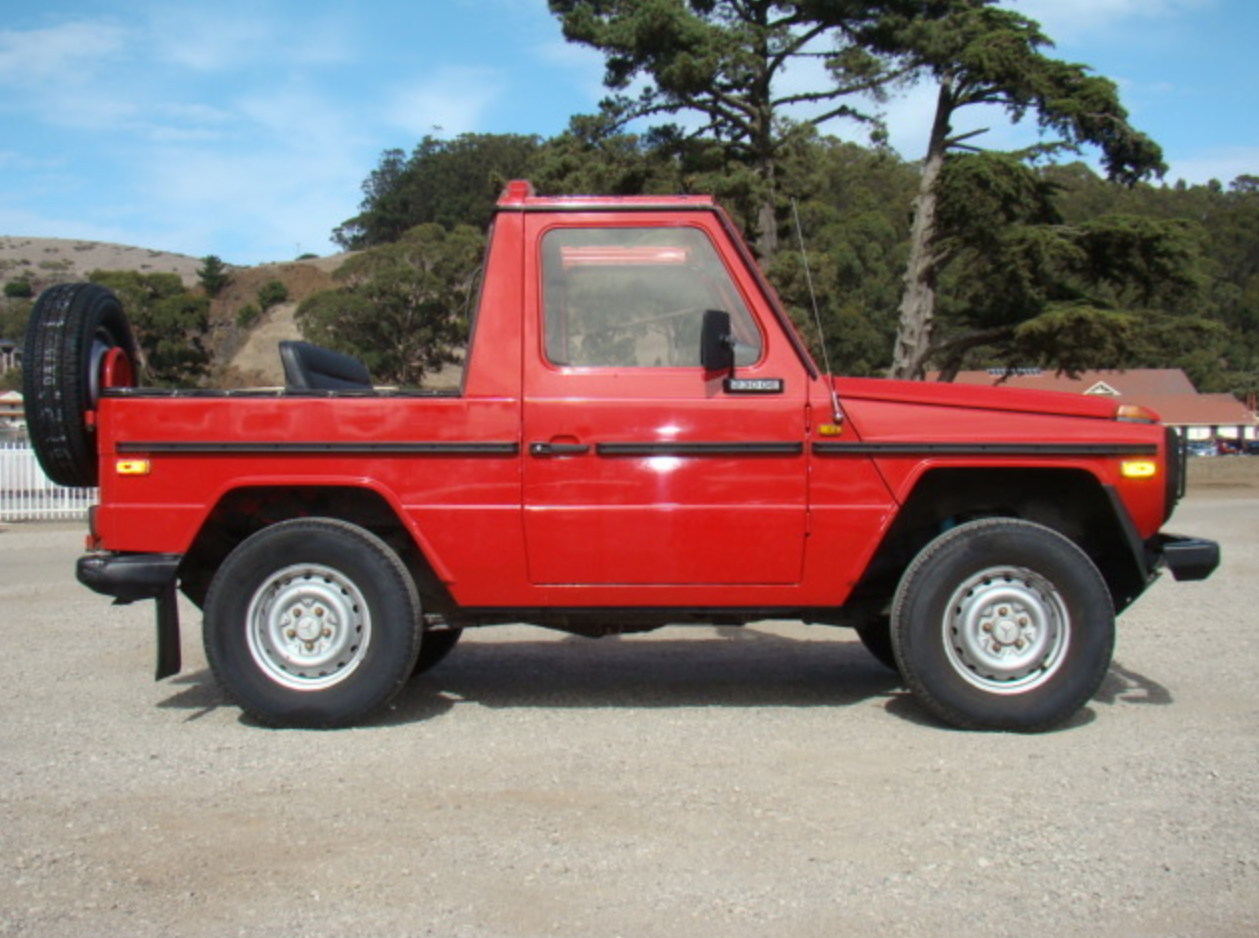 Year: 1979
Model: 230G Cabriolet
Engine: 2.3 liter inline four
Transmission: 4-speed manual
Mileage: 92,202 miles
Price: No reserve auction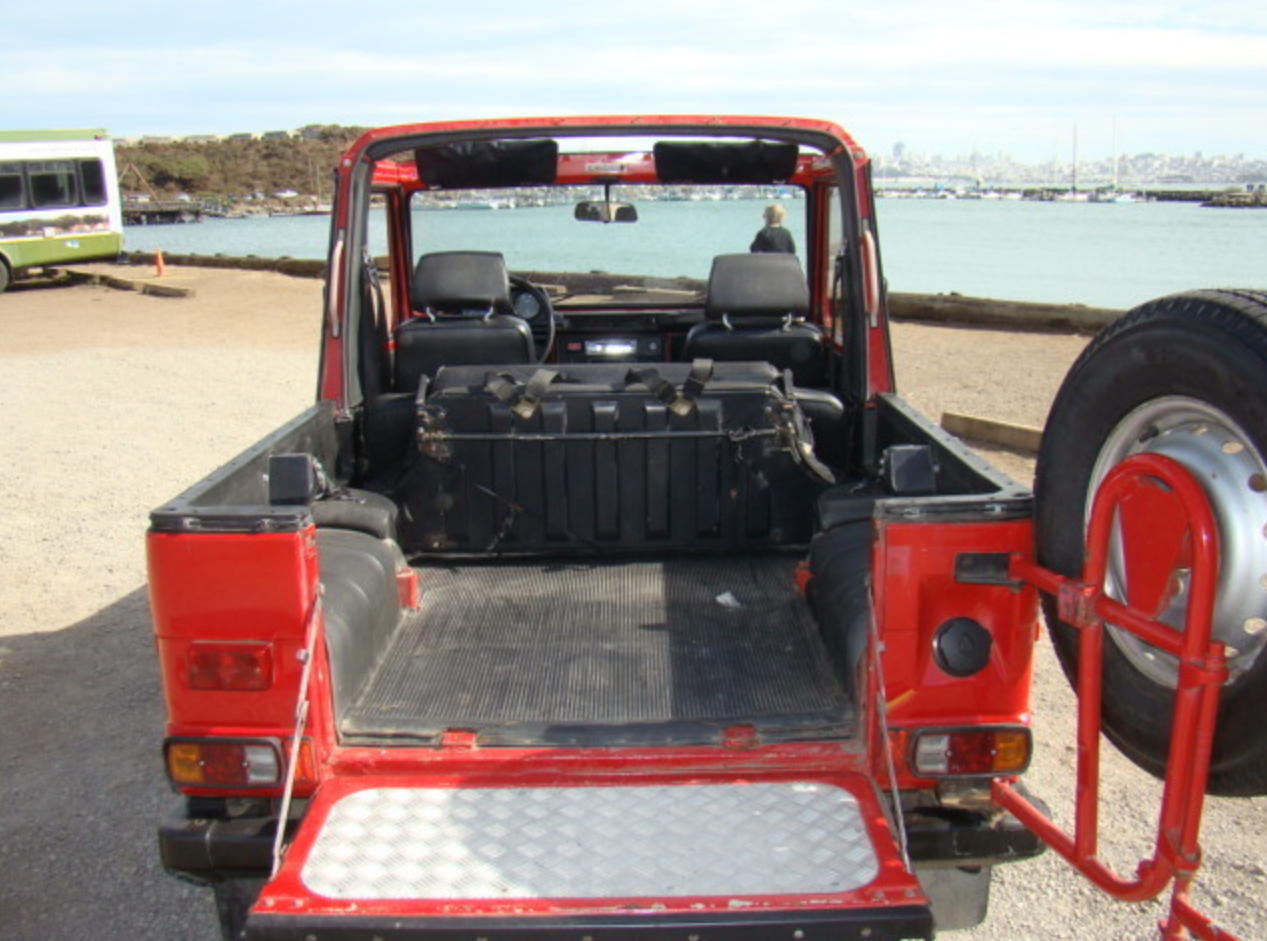 Rare California CARB Certified 230G Mercedes Geländewagen Cabriolet, Imported by AMG USA.

This G actually has an interesting history. This is one of the first G-Wagens ever made. It is number 127. The G is in fact so early that it is part of the original batch made for the Shah of Iran, but never delivered. The Shah was the reason for the G, he owned most of Mercedes at the time, the largest shareholder. He demanded a car be built to rival the Land Rovers. He placed the first order to pay upfront for development costs. The Shah ordered over 700 to be built and start a hand-assembled production line. This was #127 in that fleet. He was deposed in 1979 and never got all his G-Wagens. They were then locked up in a warehouse in Austria and sold years later through authorized and friendly to Mercedes "channels'….this one being brought over to the states with a few others by AMG.

It has some oddities that no production G has. Differences in trim like mb-tex wrapped console and 1 piece gauge cluster, metal window sashes, heavy duty frame and chassis, modified rear cross tubes, air intake baffle, etc. 92,200 miles with all records since imported in mid 1980s. Was imported into California and Certified correctly with DOT, EPA, CARB by AMG. Car includes all original AMG paperwork that documents the miles and conversion to US specs.

Nice driving car, little to no vibrations as found on many old Gwagens, good smooth drivetrain, nice clutch, etc. 4wd works as it should. Low Range Transfer case with shift on the fly 2:1 reduction works well. Axle Differential Lockers in both front and rear diffs (need servicing). Lockers have not been used in a long time, likely need new brake fluid flushed thru locker system. Brakes need servicing.

Nice condition tires, all terrain type, on original steel wheels

Spare tire on swing out carrier

Rear Seat Bench folds down and forward, and is also completely removable with just two bolts

Soft Top with Safari Frame and mounting rails and cords

Center console in great shape with no cracking

Dash pads are nice, see one photo showing small portion towards the driver side that has some adhesive missing

Alpine CD Stereo with removable face

Rear Mudflaps

Front Mud Aprons

MB Tex original seats in good condition in the front, rear bench has tear in bottom

This G was originally furnished new with a Stromburg Carb 175 which has been upgraded to a Weber. Please note that the rear right bumper corner is broken, and is taped together. Note that in most photos the car is missing one front bumper corner, but that has been replaced since the photos were taken. Please note that the soft top works well, but that the rear roll up window has a small tear in the bottom and its zippers only work so-so. The rest of the top works very well, and that roll-up rear window is likely all needing repair. Car has not been used in foul weather in many years. Top was just put back on the car for the first time in over 8 years.

Thank you for your interest. It is an interesting rare Geländewagen. It comes with the original GFG build tag and is stamped 127 which matches the frame stamping. If you're a Mercedes G follower on Ebay, you may notice this car has been relisted because the first auction did not meet reserve and the second deal fell through. The car has not been used and is in the same condition stated in previous auctions.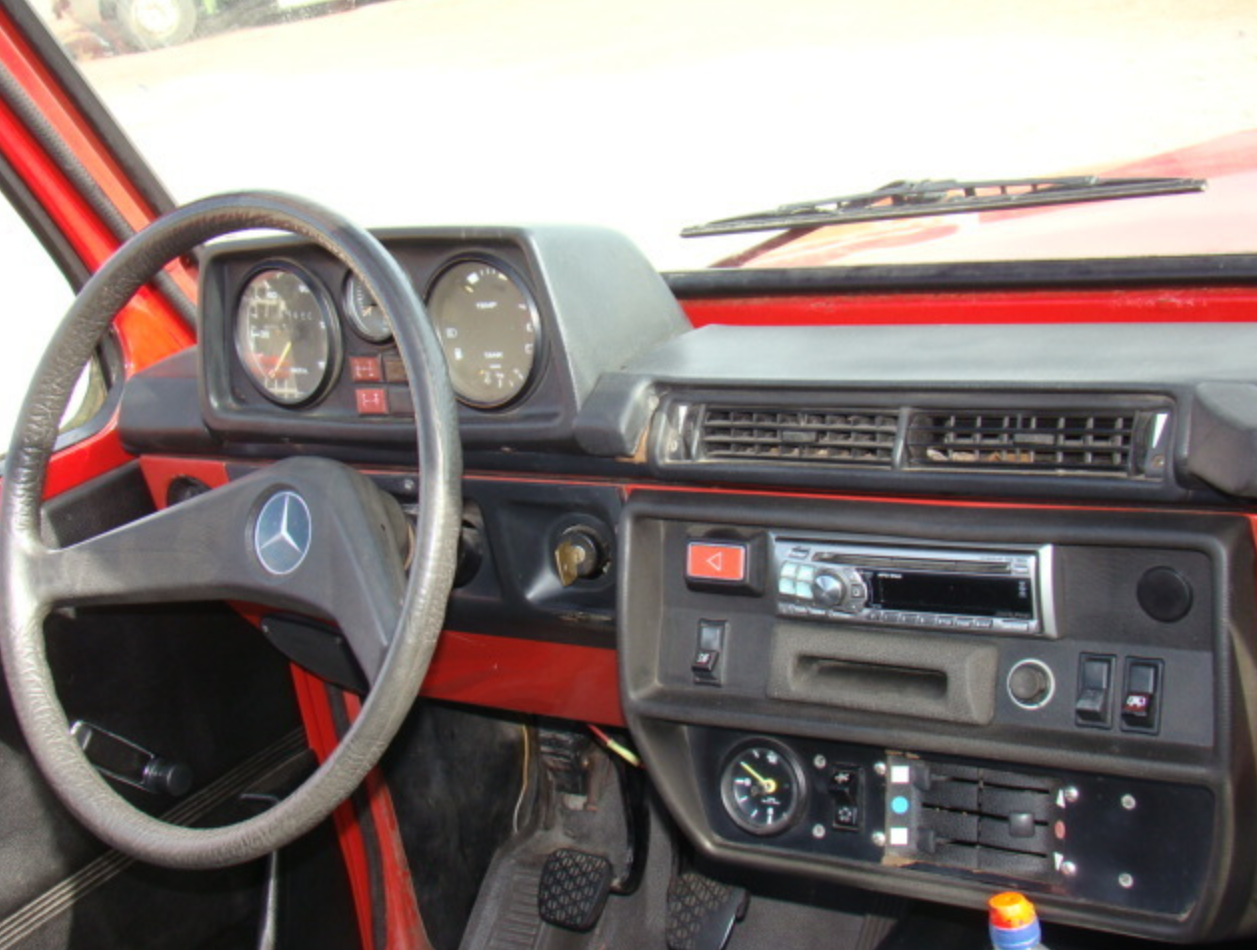 These early G-Wagens are more affordable than the modern day, more luxurious versions. Given the early build number and ties to the Shah of Iran, this 230G should garner a decent amount of interest. It's hard to put a value on these, as we don't come across a lot for sale stateside. Given the earlier G-Wagens we've seen here at GCFSB and the fact that we have a no reserve auction, I'd suspect bidding may finish somewhere in the neighborhood of $15,000.
-Paul