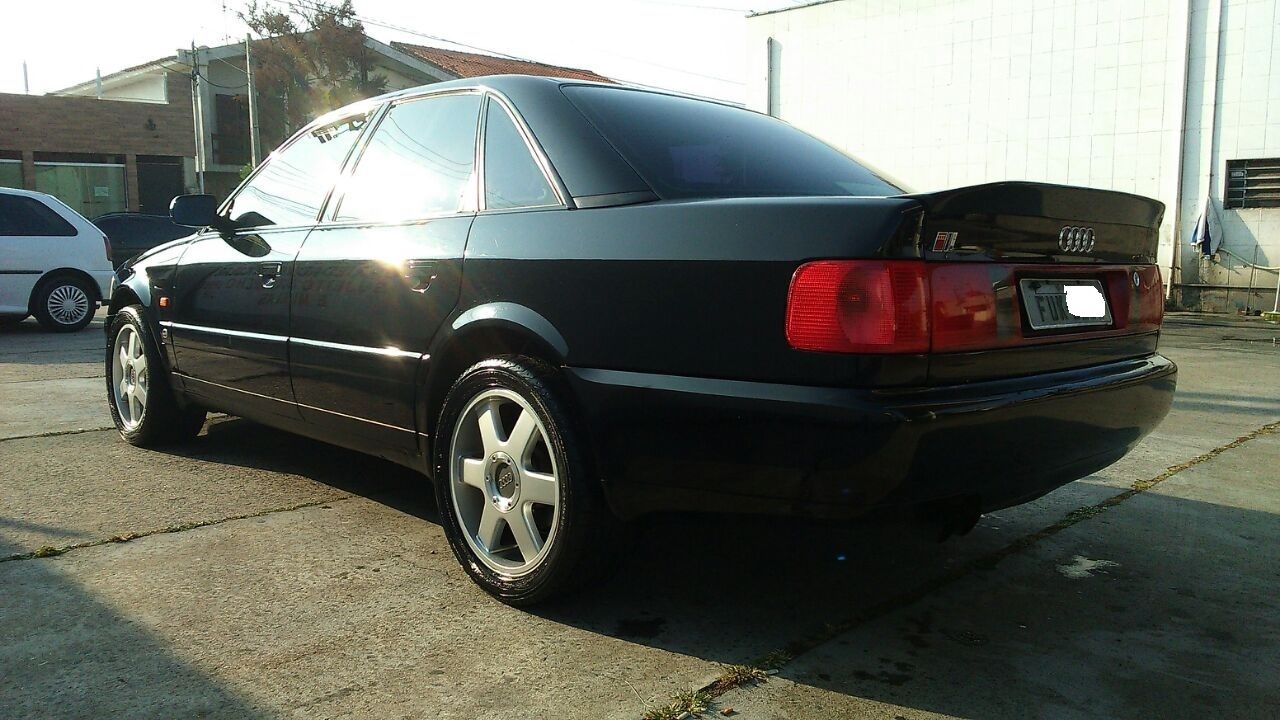 Update 2/12/18: A year after we originally featured it, this ultra-rare S6 Plus is back with 1,000 more miles for $500 less. It's still a steep price for one of these super-S models, but it's pretty hard to find them at all, never mind like this.
Audi's sleeper sedan squared up against some seriously stiff competition in the early 1990s, and to be frank, though it was innovative it came up a bit short in the power department. In turbocharged 20 valve form, the 2.2 liter inline-5 cranked out 227 horsepower and 258 lb.ft of torque. That was impressive by 1980s standards, but in the early 90s you needed to carry a bigger stick. BMW's E34 M5 brought nearly 100 horsepower more to the party at 311 with the revised 3.6 (and yes, it had more torque than the AAN, too), but Mercedes-Benz really crashed the party with the E500, whose M119 held a full 100 horsepower and 100 lb.ft of torque advantage over the Audi. You could be as clever as you wanted, but a 50% power disadvantage was a bridge too far to cross for the legendary 5 pot no matter how many wheels were driven.
The writing was on the wall, and Audi decided to offer an upgraded V8 model alongside the S4 in the rest of the world. Starting in October 1992, you could select the same ABH 276 horsepower 32V 4.2 liter all-aluminum V8 in the S4. The switch to S6 saw the introduction of the revised AEC, which gained 10 horsepower for the 1995 model year and would continue to be the standard V8 in the S6 until production ended. But the big new was the 1996 introduction from Audi's skunkworks quattro GmbH of the Plus model.
The Plus upped the ante quite a bit with the reworked AHK V8. Though it displaced the same 4.2 liters and had the same 32 valves, the breathed on motor had 322 horsepower and 302 lb.ft of torque. Power was matched with upgraded suspension, brakes, wheels and some small "Plus" badge details – this was still the decade of stealthy performance, after all. Few who look at this model would see anything other than a C4 sitting on slightly larger wheels. But for those in the know, this was one of the most potent super sedans (and wagons!) of the 1990s:
8 Comments