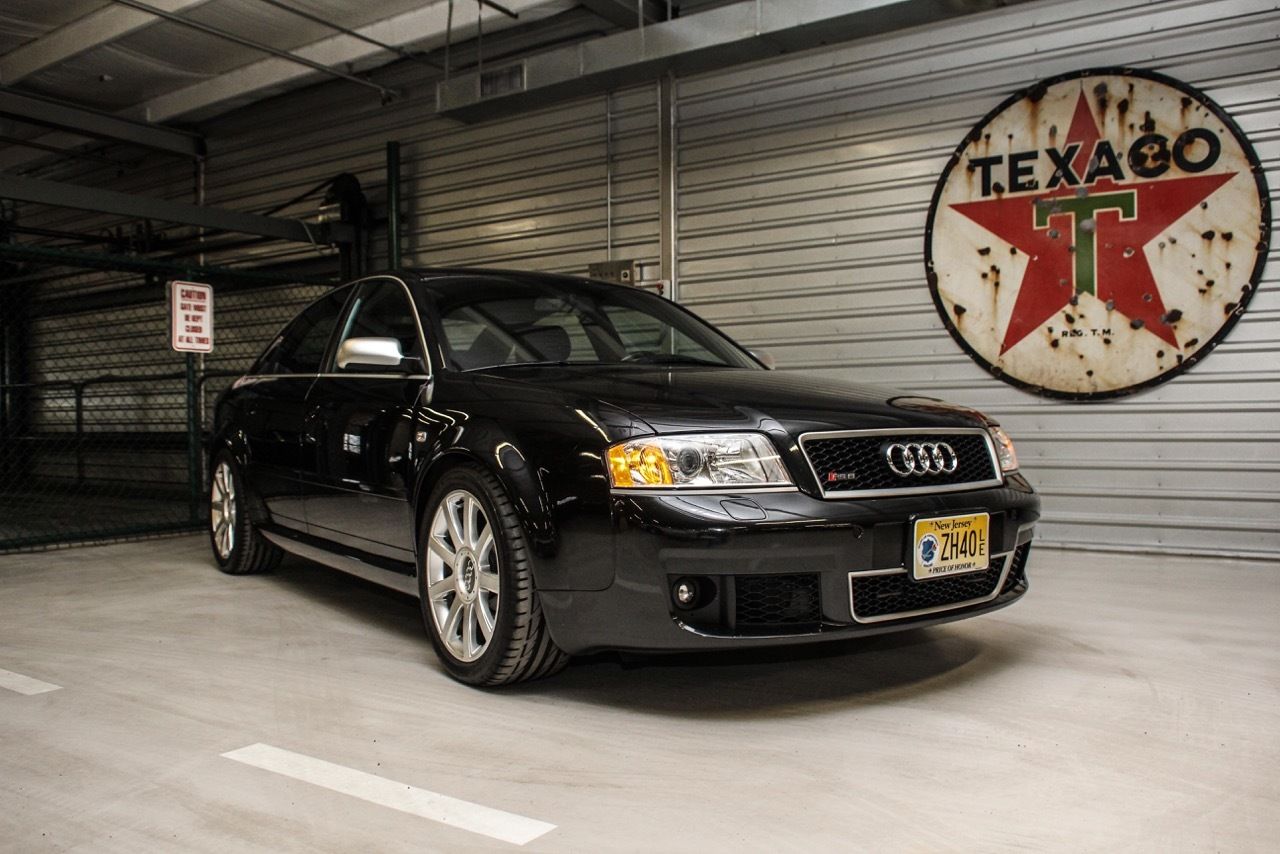 Update 12/15/2017: This RS6 remains available with 400 more miles and a further $6,000 price reduction to $41,999 – down substantially from the original $59,000 ask.
If yesterday's post on the Audi 4000CS quattro represented the genesis of my love for the brand, if I'm honest the C5 RS6 was the start of where I started to question the choices of Ingolstadt's design. It wasn't that the RS6 wasn't a hugely impressive car; though they seem pretty new still, this amazing ride is over halfway towards being considered "vintage" in some states. 14 years has passed since the original owner plunked down the heady $80,000 for what was briefly the world's fastest production sedan. Audi brought two turbochargers to the Cosworth-built 4.2 liter V8 party, offering 450 horsepower, sub-5 second 0-60 times and a car that would easily bump into its 155 mph regulated top speed – and it came to America!
Consider, for a moment, that in 2002 when this car was ready for launch, the car that had existed 15 years before that was the very 1987 4000CS quattro I wrote up yesterday.
It was a monumental leap for the company into the throes of the top-tier performance sedans, but alas, it was a war of escalation that hasn't stopped since. Audi has already announced that the new RS6 will have a gazillion horsepower and may even come here. In response, BMW has promised to up the new M5's power to no less than whatever Audi produces, plus 50. To me, though the newest and biggest and baddest sedans are certainly mind-boggling, none of them really appeal to me in the same way the 4000CS quattro did. The 4000CS quattro had been a car I could conceptualize owning downstream of the original owner (maybe I'd even be the second owner?), but the RS6? It'd have to be many years and many ownerships before I could even hope to own one. And then, did I really want a seriously complicated car that hadn't been well maintained?
Of course, if you're not like me (a blessing for you, I'm sure!), maybe you love the RS6 and have always wanted one. And, I assure you, there is not a better example than this one for sale. The only problem is, if you have to ask….
Year: 2003
Model: RS6
Engine: 4.2 liter twin-turbocharged V8
Transmission: 5-speed automatic
Mileage: 23,500 mi
Price: $41,999 Buy It Now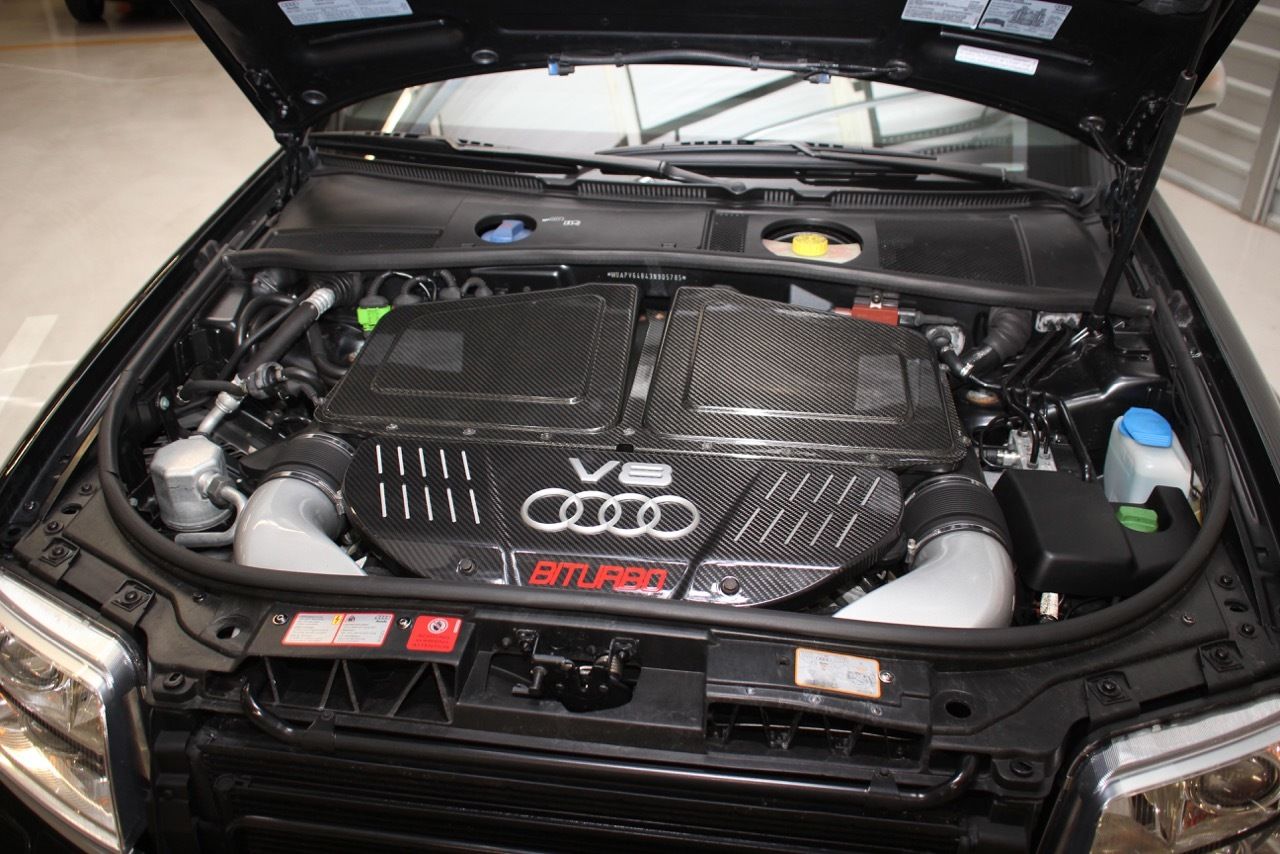 Rare collector quality Audi RS6, likely one of the best condition survivors still left.
2003 Audi RS6 23,100 miles. 450 HP, AWD, and only about 1,000 of these came to the USA in 2003. The only year the RS6 was imported to the USA.
Car is rare metallic black over black and is 100% stock other than a laser jammer installed. Car is collector quality inside and out.
The entire car was recently serviced top to bottom to be made like new. Just under $25,000 was spent during this service at a factory Audi dealer in Nov 2016. In addition all new high performance tires were installed in the Summer of 2016.
Virtually impossible to find an RS6 in this type of condition with all service complete.
There is one very small imperfection in the paint on the side skirt drivers side small than a dime.
Inspections welcomed and can be arranged in my climate controlled storage facility during normal business hours.

Thanks for looking.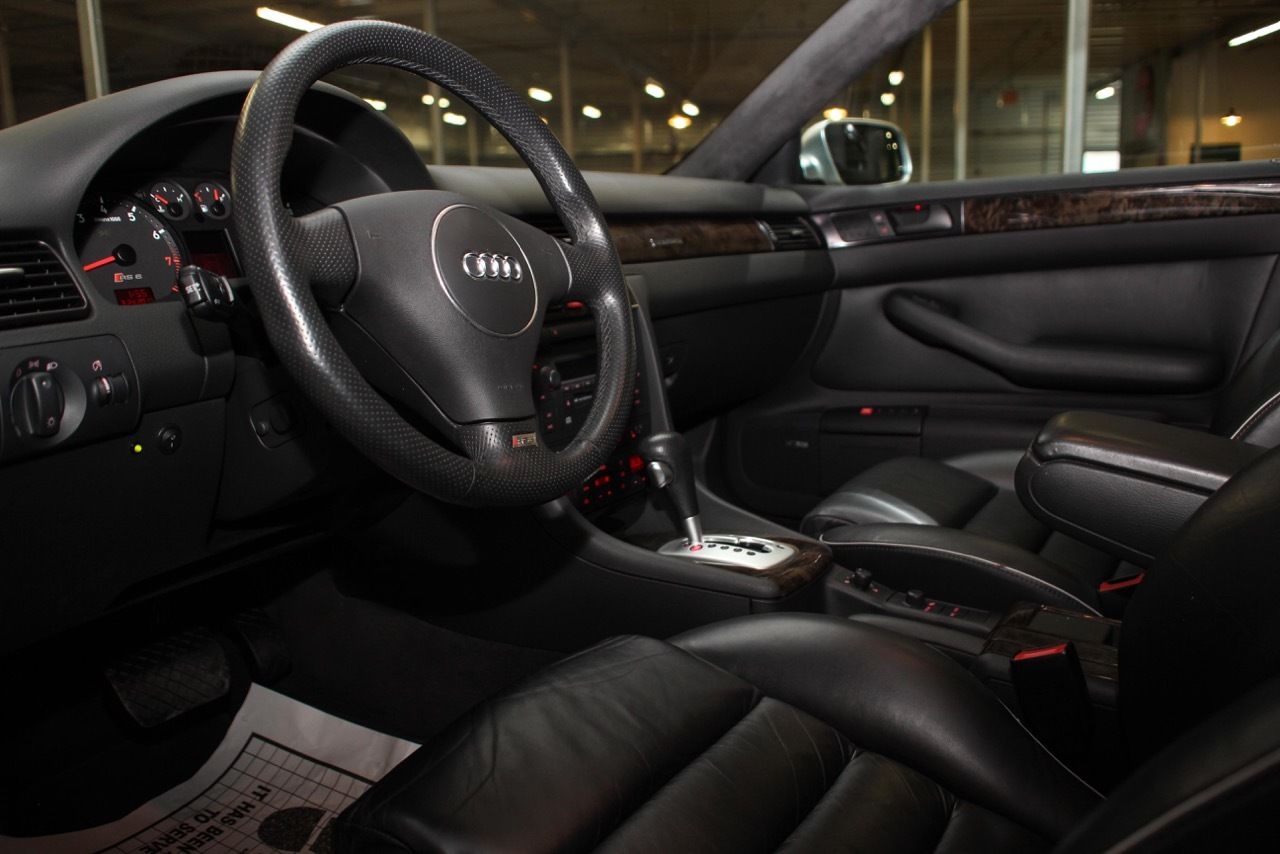 Impressive? No doubt. The lineup of Ferraris in the background tells you the level of clientele this dealership is used to dealing with. The question I have is are any classic Ferrari owners out there lusting over a complicated Audi sedan that isn't even particularly powerful compared to the latest generation of tech-laden Munich missiles? You can, for example, pop down to the local BMW dealership and walk out with a brand new M3 for about $5,000 more than the asking price here, and it will have zero miles. It will also pretty much obliterate this car in every measurable performance test except, perhaps, driving in the snow. But, of course, if you're paying $60,000 for a 23,000 mile RS6, are you really going to drive it in the snow as your daily?
On top of that, WHAT THE HELL DID THEY SPEND $25,000 SERVICING? I just can't imagine. I really, really can't imagine. That would just about get you a new motor from Audi; what, with this low mileage, was really required? Fluids, belts, hoses, etc – I understand, but $25,000? You can buy getting on two used C5 RS6s for that amount – one to drive, and one to drive when the other one breaks.
Has the market on collectible mid-2000s Audi heated up? Not likely, they're still on the downswing. You're not likely to be able to find many better condition RS6s in the future, granted, but does that alone make this car worth buying?
-Carter