Fewer cars exude more authority and class than a black Mercedes-Benz S class. It's the vehicle of choice for celebrities, diplomats and dictators alike. My absolute favorite generation was the W126, known for its vault like build quality and durability. Many of these cars still roam about today, and some diesel versions have gotten a new lease on life via fuel system conversions to biodiesel. This particular W126 for sale represents the short wheelbase, "entry level" S class; the last year this generation was on sale. With two owners and 80,000 miles, it's lead a relatively easy life by Mercedes-Benz standards.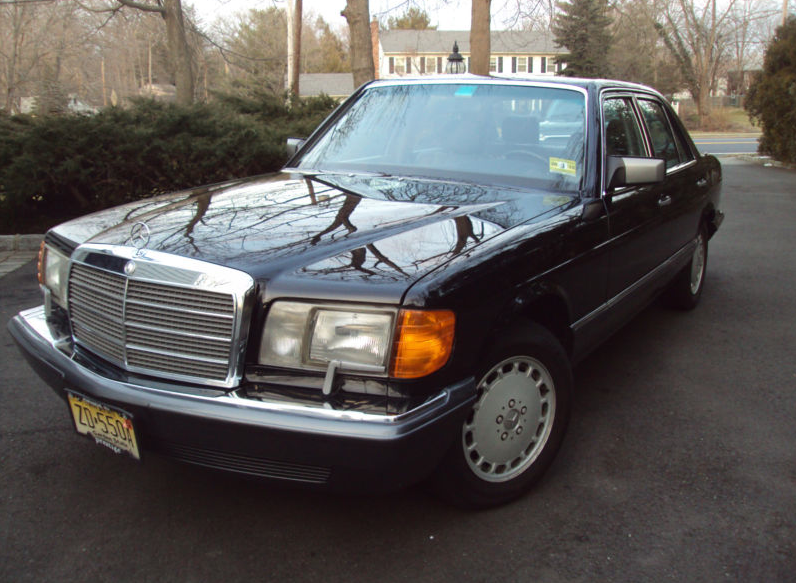 1991 300SE. Excellent, close to new condition, very rare low mileage garage kept vehicle. I have owned this car since 1999 and it has been and is a pleasure to drive. Vehicle is in excellent running condition. AC and heat work excellent. All original inculding radio. Brakes, tires, engine, trans all excellent. Pristine condition vehicle which can be driven anywhere. Last of the truly beautiful S class. Selling because I have purchased a new vehicle and would hate to leave this vehicle outside and not in garage. Interior is flawless. Minor quarter size dent on rear left quarter by the tail light which is hardly noticeable. See Picture. Car is a great highway cruiser. No accidents, no issues, paint is original and shines like new. You will not be disappointed.
For less than the price of the cheapest new car available, you can have a stunning example of Mercedes-Benz engineering at its finest. Granted, these 300SE models aren't the fastest cars out there, but they were not engineered to a price, such as most cars these days. To obtain one with this kind of mileage in this condition, it would be perfectly feasible to drive this another decade. With regular maintenance and the inevitable repairs, you would hardly come close to the cost of a new luxury car of the same caliber. And like a fine vintage watch, you would have something that much cooler.
-Paul