Warning!
This post is in our archives. Links in this post may have been updated to point to similar cars available to bid on eBay.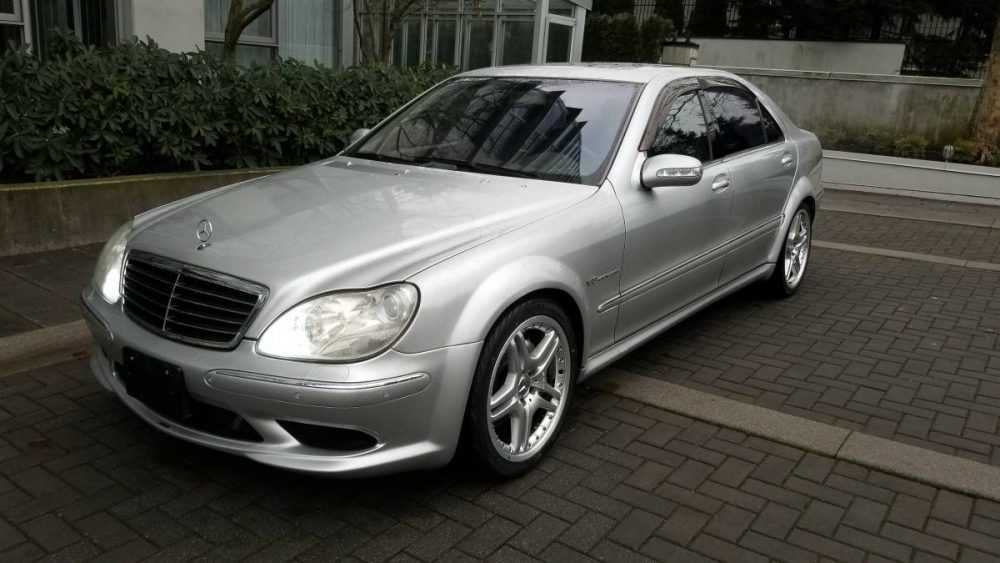 In my opinion, custom body work can either go really good or really bad. Those who know what they are doing usually put out some unique stuff. Those who don't know what they are doing put out work made of nightmares. Luckily for everyone, this 2003 Mercedes-Benz S55 AMG for sale in Vancouver, Canada, has some custom body work that actually looks pretty good. Normally, the bodies of the mid-2000 AMG cars don't have much of a flare to them, but this seller of this specific car had something to say about that. This S55 had the front the rear fenders pulled out by a decent amount to give it the look of a CLK63 AMG Black Series. The more I look at this car, the more I appreciate it, but I can't decide if I really love it or not.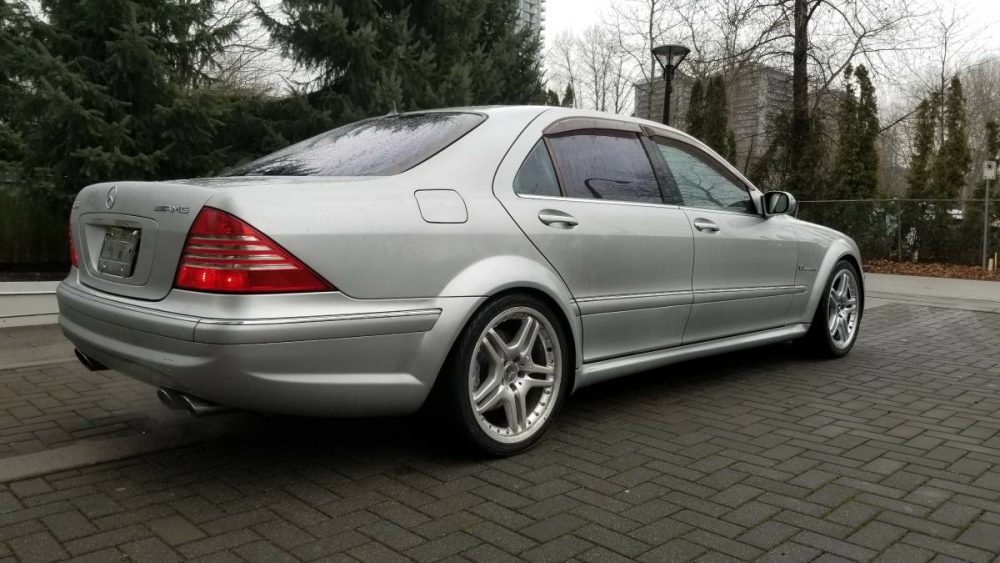 Year: 2003
Model: S55 AMG
Engine: 5.4 liter V8
Transmission: 5-speed automatic
Mileage: 132,232 km (82,165 mi)
Price: $23,995 CAN ($18,832)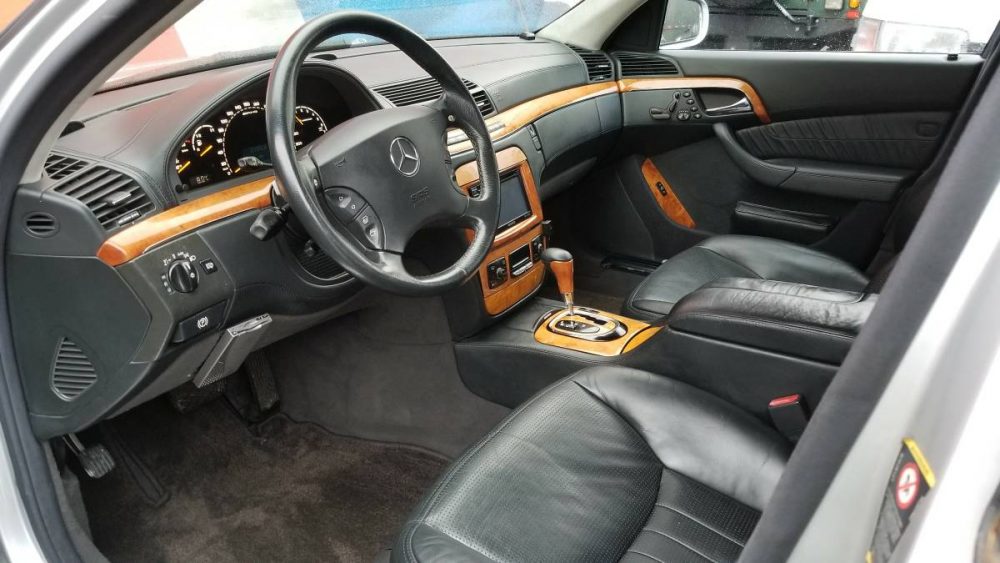 A total one off, S55 AMG widebody..Unique !!!!

Anyone who knows there AMG's will realise just how special this car is, the standard W220 S class was not really that exciting car to look at and the AMG version not that much different…but not this one !!….expertly constructed and seamlessly blended into the factory body this S55 is how the AMG should of looked all along !!!

This 2003 Mercedes W220 S55 long wheelbase is fitted with all the available options that this marque toping car came with.

All AMG"s are largely handbuilt cars, having all the AMG specific transmission, suspension, interior etc fitted at the factory but the 500 bhp/550 ft/lb AMG 5.6 litre supercharged engine stands out as the "jewel in the crown", constructed by a single technician and individualy signed, these engines are synonymous with the pedigree and performance of the AMG brand.

Full leather interior with heated and cooled seats, the rear seats reclining as per a Maybach. Awesome surround sound system with front and rear tv screens.

19″ split rim AMG allow wheels.

Fully functioning adjustable suspension allows for 3 ride heights and a stiffer sport setting, along with the switchable sport setting of the transmission this car can transform from a limousine to a 500bhp sport car in the press of a button !

Only 132k kms from new and having just gone through a major service that included all oils, 16 spark plugs and new brake rotors and pads all around plus brand new performance tires.

For further details and a test drive please email…thanks.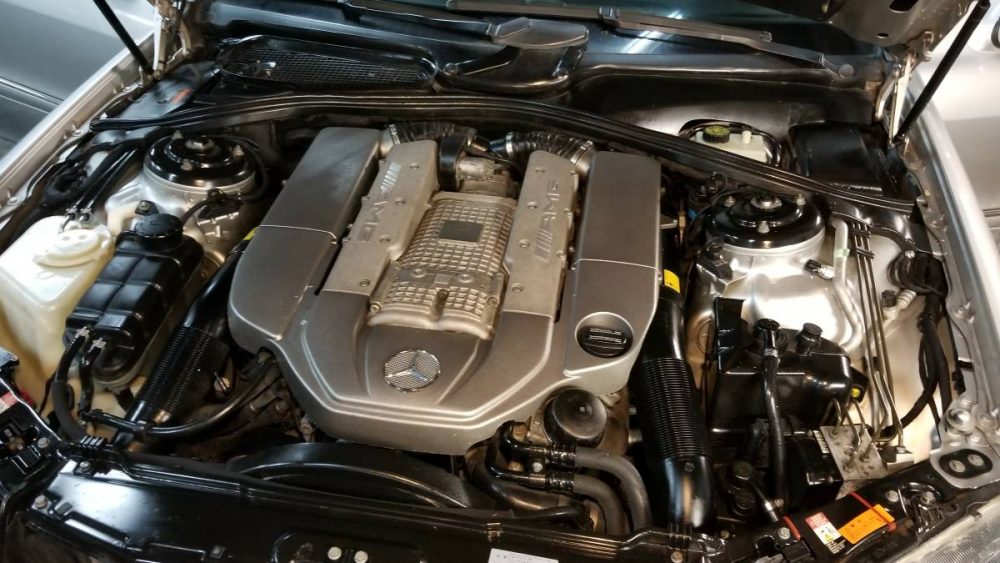 Looking at the rear of this car, I love it. They nailed the flare of the rear end and it looks just like the CLK63 AMG Black Series I mentioned before. But the front fenders I have a different view of. I think whoever shaped the flares might have went a little too big and the front bumper looks really odd to me. They maybe should have tapered it off once the line started the blend into actual bumper, but then again I didn't put my hands on this body work so it is hard for me to criticize it. Otherwise, this S55 looks really good. You don't see many of these because the W211 E55 AMG is a far more poplar choice if you are looking for a four door M113K, but this looks like a nice example. The rear reclining seats are always a cool option and I dig the lighter colored wood as a change of pace.
As for pricing, $18,800 USD for a nice S55 AMG with 82,000 miles on it isn't too crazy at all. Right now, nice examples of these hover in the $15,000 range, give or take a few thousand depending on condition, so you can look at it as getting the custom body work for free on this one. I think whoever did the fender flares probably knew that the money spent on it was never coming back since this is a mid-2000s S-Class at the end of the day, but thankfully this work looks pretty good. I didn't think I'd ever see anything like this, but I'm glad it exists and hope it finds a good home to live on. Maybe in another 10 years I'll run across this thing again and look at it how I look at all those W126 560SEL/SECs that have crazy modifications from the 1980s.
Thanks to our reader Michael for the spot!
– Andrew