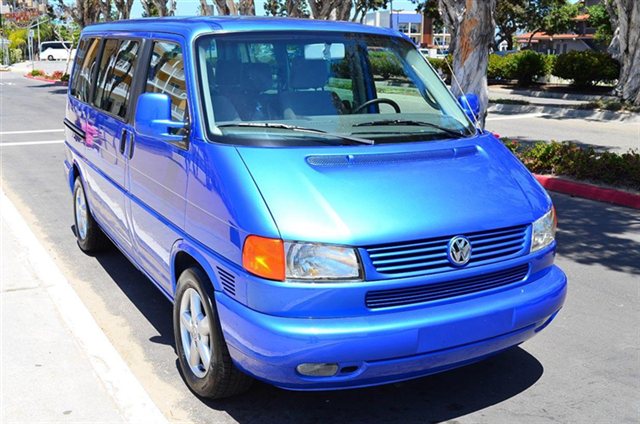 In the drive for greater US market share, we've seen Volkswagen pull some interesting moves over the past few years. One of the most curious is the replacement for the Transporter/EuroVan, the Routan. Those with keen eyes know this is a thinly disguised Chrysler minivan, which, in actuality, isn't a bad thing. But this kind of van doesn't necessarily appeal to those who came to love the one box versatility and toughness that came with previous iterations of the Volkswagen van. This 2002 EuroVan GLS for sale in California represents the second to last year the Transporter, as it was known abroad, was sold stateside. It's eye catching in bright blue and is a great option for the iconoclast who needs to haul a lot of people (or stuff).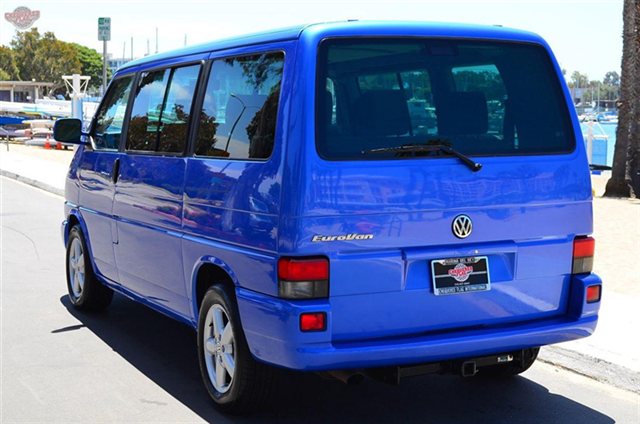 Year: 2002
Model:Â EuroVan GLS
Engine:Â 2.8 liter VR6
Transmission: 4-speed automatic
Mileage:Â 81,842 miles
Price: $15,900 Buy It Now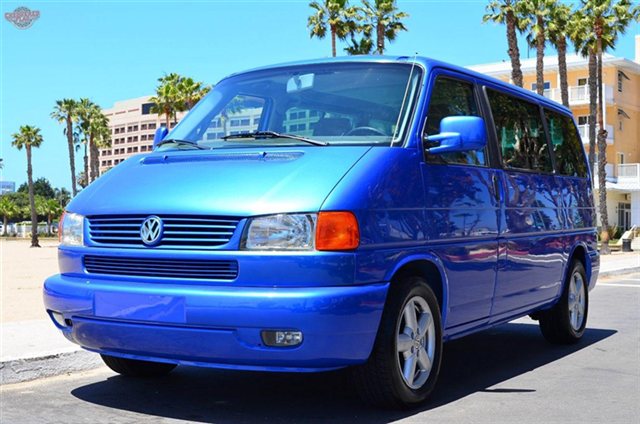 2002 VW Eurovan in Techno Blue Pearl with Grey interior. 81,842 miles. Clean Carfax. Very good body – nice paint. Good interior. Moonroof, power windows,etc. Runs & drives very well – just smogged. Inpections encouraged. All sales AS-IS. Sales tax & license fees due if delivered in California.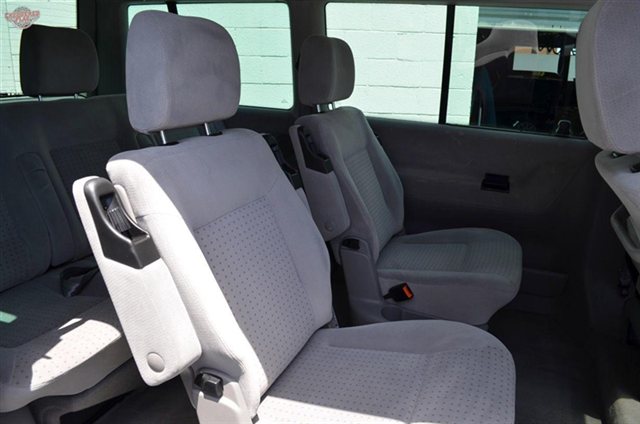 While it may not have the charm of the earlier Vanagon/T3 Transporter, the EuroVan still has a lot going for it and offers a good mix of cargo van and minivan in one neat package. I remember seeing one of these EuroVans new on the showroom floor when I took delivery of my '98 GTI. The van had a nice solid thunk to the doors when shut, a feeling almost worthy to be found on a Mercedes-Benz Geländewagen. If this car had around 50,000 miles, I might be able to get there on the price. Last October, we saw a similar 2002 EuroVan in the same color sell for $7,900. That particular van had around 16,000 more miles on the clock. Given that, I'd suspect this van might be worth somewhere between $9,000 to $12,000 as it sits.
-Paul