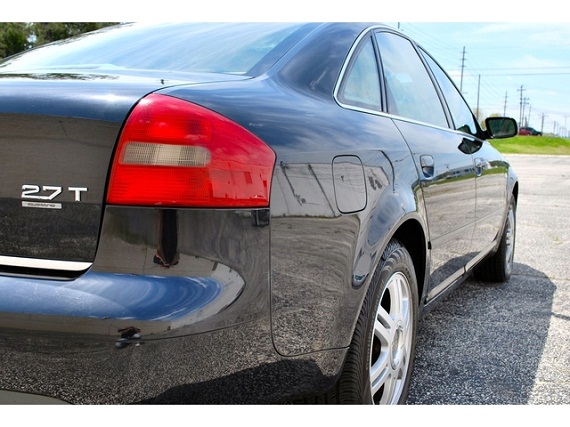 We feature a fair amount of "S" versions of Audis, but there are some great options if you're not looking for the flash or repair bills of the bigger brother models. In some cases, I really think these models will be collectable or at very least sought after in the future. They're also a stark reminder of what we've lost in the past decade, because in their own way each of these cars has been discontinued in the United States by Audi. Today we'll look at the last of the manual A6s, a C5 2.7T A6 Quattro 6 speed and a reminder to when Audi imported small wagons with a B5 1.8T Quattro Avant 5 speed. They're also stellar deals below $6,000. Let's start with the 6 speed sedan:
Year: 2000
Model: A6 2.7T Quattro
Engine: 2.7 liter twin-turbocharged V6
Transmission: 6-speed manual
Mileage: 128,500 mi
Price: $ 4,994 Buy It Now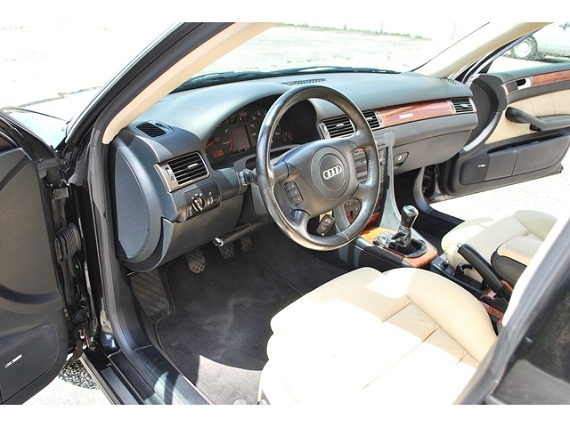 2000 AUDI A6 QUATTRO! 2.7T, AWD, 6 SPEED, MANUAL, SPORT, MUST SEE!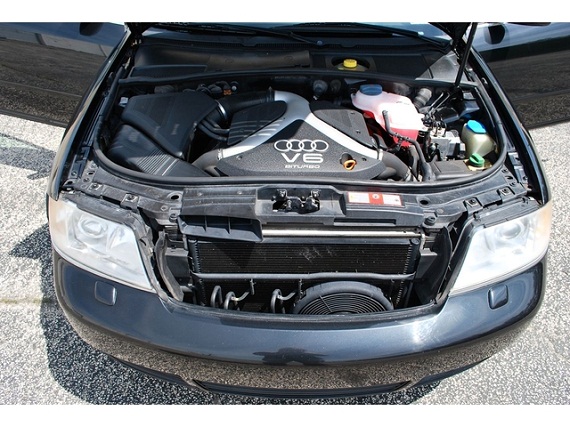 This car strikes me as a great deal and fairly undervalued. At $5,000, this is a lot of car, effectively a S4 in a more dignified suit. The 6 speed manual A6s are a joy to drive and really the last of the breed, as the manual option was completely discontinued in the U.S. after this model. With nearly 130,000 miles I'd expect some repairs in the future, but even given a healthy repair budget this car still is a lot of value for the money. $5,000 would get you into an S4, but that car would likely have close to 200,000 or more miles and throws a very different vibe than the A6. As I said in previous posts, this car is really the spiritual successor to the much-loved C4 S4/S6 and deserves more respect than the market gives it. Looking for something a little smaller and more versatile? How about a B5 A4 wagon?
The B5 saw the introduction to U.S. shores of the small Audi wagon; a decade on, Audi has decided that all roads lead to Allroads and has removed this option from our pallet. That's a shame, because for a while the A4 really cornered the small sporty wagon category. Equipped with the V6 these were sedate and luxury-oriented tourers, but with the 1.8T and manual, the A4 felt small and drove more like a GTi. If anything, the weight of the Avant over the rear wheels really helps out balancing some of the understeer inherently dialed into the Audi platform: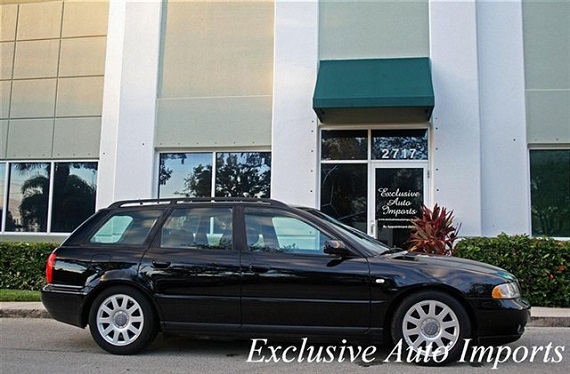 Year: 2000
Model: A4 Quattro Avant
Engine: 1.8 liter turbocharged inline-4
Transmission: 5-speed manual
Mileage: 129,700 mi
Price: $ 5,499 Buy It Now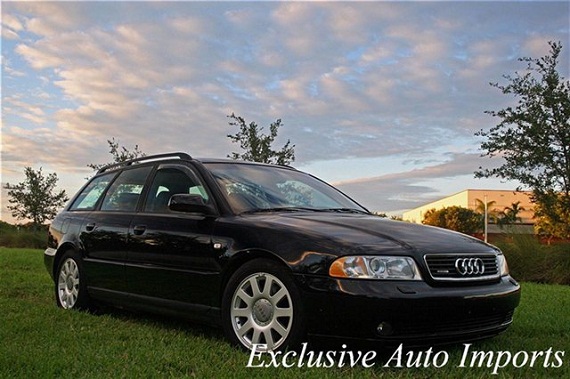 2000 Audi A4 5dr Wgn 1.8T Avant Man Quattro AWD Wagon
Internet Special
2000 AUDI A4 1.8T AVANT TURBO WAGON QUATTRO B5 5SPEED NAVIGATION KW COILOVER APR
With some modifications to this already-Sport package equipped wagon, this is a desirable package. The APR goodies will up the power and make this car more fun, the KW coilovers are great in the twisties, and while black isn't the option that I'd choose this car certainly looks great. I love the Speedline-option wheels for the sport package; as one of our readers noted they suit the design very well and look great while not standing out too much. Unfortunately this dealer hasn't provided many photos of this car, but it's priced below most of the market for similar mile A4 Avants, and like the A6 even factoring in some maintenance this appears to be a solid package for a daily driver with some spirit.
Honestly, I'd have a hard time choosing between these two; I love the A6's combination of speed and style but the C5 chassis is not my favorite looker. On the other hand, I think the B5 A4 was better looking than the B6 that replaced it, but I'd really like to see more photos of this Avant before putting a bid on it. At these prices, though, either one seems like a good package and lots of fun. Which would you choose?
-Carter