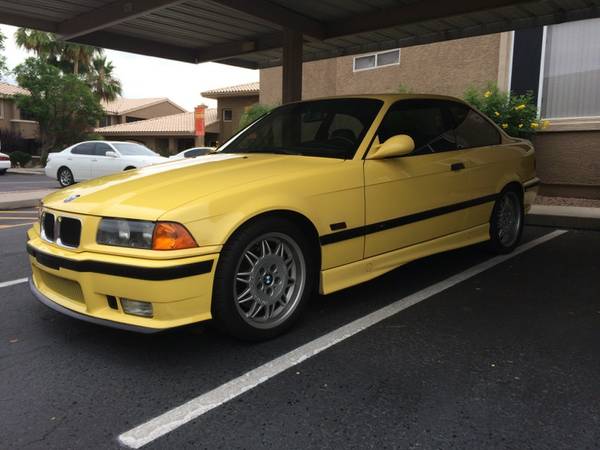 A few weeks ago I wrote up a lightly modified 26,000 mile Dakar Yellow M3 coupe; in that post, I said that the $25,000 asking price was out of line with the market in my opinion. Perhaps it was the mods that really threw me off, but I set out to prove my point the following week by showcasing two original M3s that I thought were better propositions in my "Teens Well Spent" post. Both cars were available in the mid-teens and both highlighted how for about $10,000 less than the asking price of the 26,000 mile example you could get a neat, original M3 still with low miles and in great condition. Well, this week I have two more to once again underscore that point – as the 26,000 mile example continues to languish on eBay with no bids and an unchanged $25,000 asking price, I have a stellar original Dakar Yellow example and a mysterious '94 Canadian one to consider: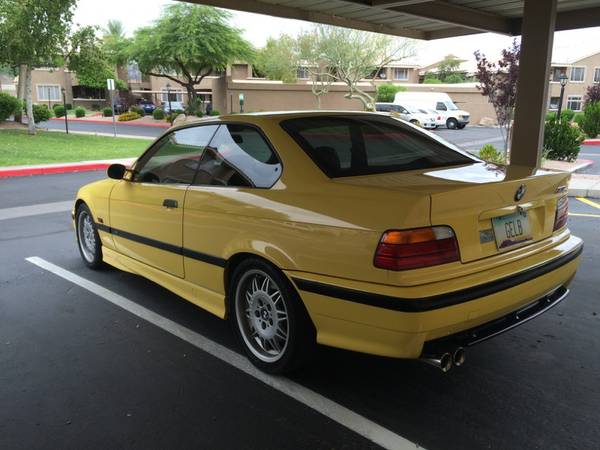 Year: 1995
Model: M3
Engine: 3.0 liter inline-6
Transmission: 5-speed manual
Mileage: 81,217 mi
Price: $16,500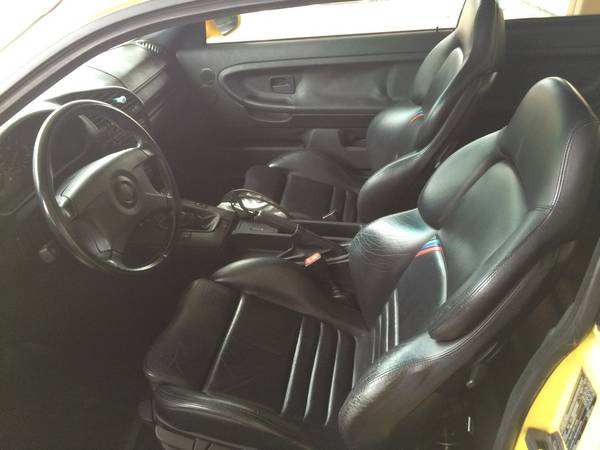 Dakar yellow on Black Vaders super clean all original well maintained classic.This m3 is in stunning condition with only 81200 miles.This car has no issue at all.This is a investment grade vehicle with matching numbers,clean title 2 owners well detailed.You wont find one this nice.its a must see car for all you e36 lovers. Brand new tires and front brakes cold ac super fun car to drive.Please serious buyers only and cash deal….obo..602-670-47-86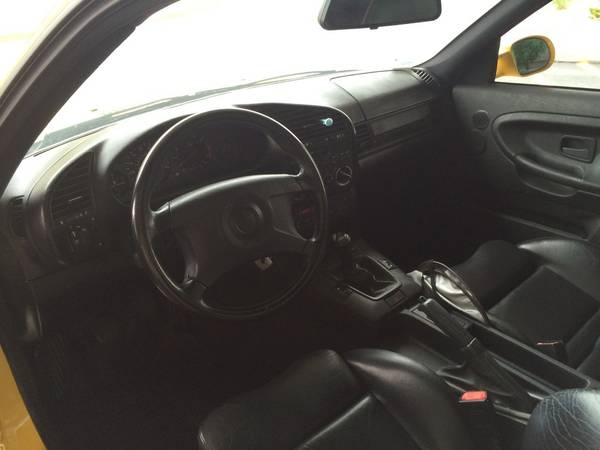 This car is a pretty straightforward '95 coupe – from the VIN, we learn it's a May '94 BF93 produced car, making it one of the earliest U.S. spec cars sold here. The Dakar Yellow and Black Nappa leather Vaders align with how the car was originally specified. Clean, all original, and lower miles, it certainly looks the part of a nice example. In spite of that, pricing is overall quite reasonable at $16,500. There weren't many options available on the early E36 M3s; heated seats (S494A), cruise control (S540A) and power sunroof (S401A) were the only extras available and this car has all three selected. This car is a great reminder for me of the North American launch of the E36 M3 – I was at Watkins Glen in the summer of 1994 when BMW showed up with two Dakar Yellow coupes just like this one. I was pretty captivated by the shocking yellow 2-doors, and even if the E36 M3 was a bit over-produced and cliche, it's still awesome to see a clean and original one like this – and at $9,000 less than the eBay example, it would be the one I chose first.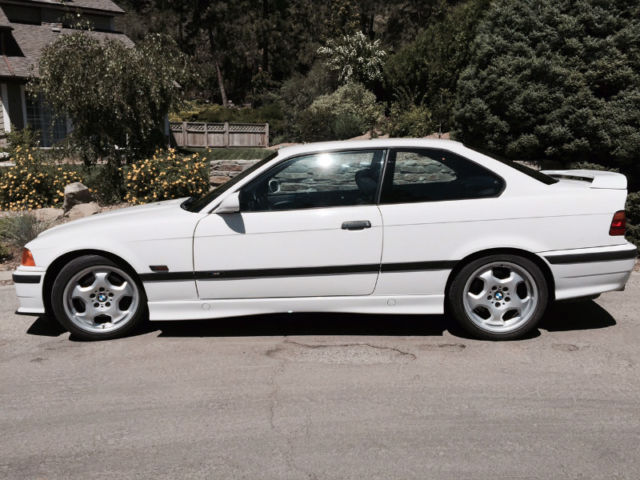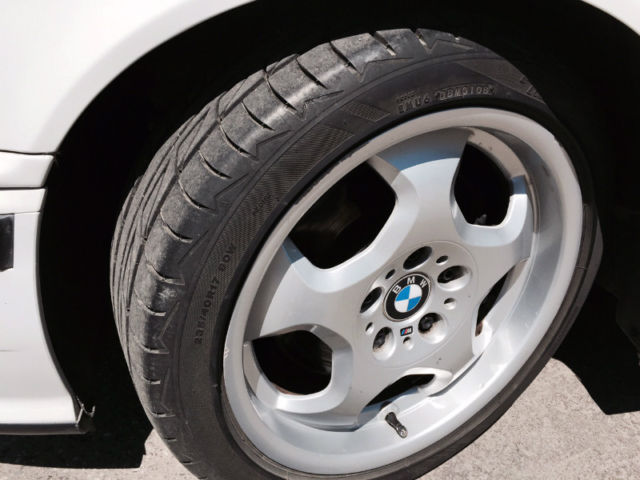 Year: 1994
Model: M3
Engine: 3.0 liter inline-6
Transmission: 5-speed manual
Mileage: 60,000 km (37,282 mi)
Price: $19,800 CAN ($16,285 US)
1994 BMW M3 coupe with only 40 000 miles manual transmission and fully loaded. white on black leather interior. Power everything including sunroof. all original except the stereo. This car was babied and never winter driven, force to sell due to economic reason. This is a very hard to find BMW M3 serious enquiry only no test pilot price s firm. You are looking for a mint M3 this is it. $19800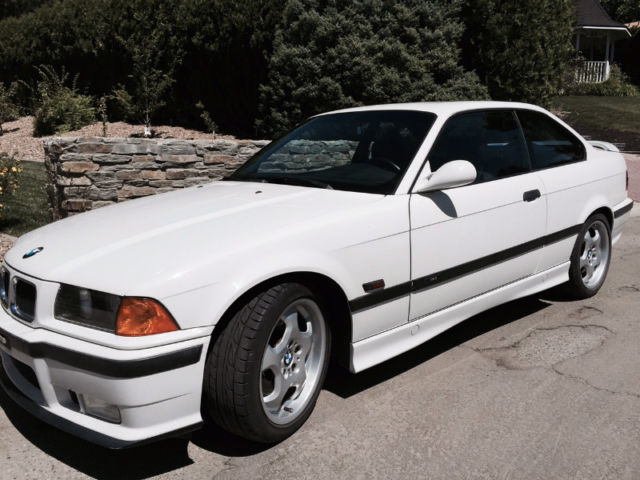 This car was spotted by our reader Toshihiko, and it's a bit odd to me. It's in Canada and listed as a 1994 model. Now, there were a reported 45 European-spec M3s imported to Canada, so it's possible that this is one those BF91 models and would be equipped with the S50 B30 286 horsepower motor rather than the U.S. spec S50 240 horsepower motor. However, several details are a bit odd to me. First, it has M Contour wheels and what appear to be the later M3 luxury package rocker panels. Additionally, the wood trim inside and on-board computer are usually associated with later models – although apparently the 45 BF91 cars could be ordered with optional extras, so that could explain it. The spoiler and third brake light were a dealer-installed option, so that's a possibility for originality, but it's just a strange collection of parts to me. Because no VIN is supplied, the rest is a bit guesswork, but perhaps some E36 specialists can point out details that I'm missing. If the car is a real M3, it's one of the lowest mileage E36s we've seen – with only 37,000 miles on clock, it's not far off the highly priced Dakar Yellow example we looked at. Despite that, pricing isn't outrageous at just above $16,000 – though depending on what exactly the car is, getting it over the border could be difficult for a few years. Ultimately, as with last week's duo, to me both of these cars represent a better value than the highly priced 26,000 mile example that was unoriginal.
Thanks again to our reader Toshihiko for an interesting find!
-Carter