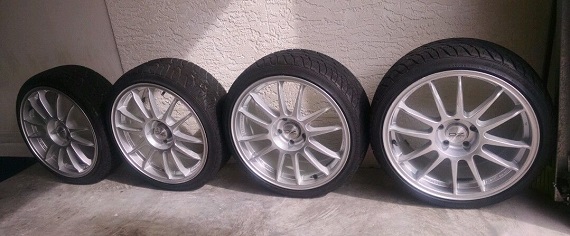 Today I have a few more rare sets of wheels to check out. On the bigger and newer front are some brand new OZ Racing Superleggeras for Mercedes-Benz or Audi fitment. They've never even seen the road, but are a stellar deal at only $900. A much more expensive but equally large set of Speedline Alessios for BMWs are next; at $3,300 they're staggeringly expensive but quite impressive looking on that E34. Next we travel back in time to when 13″ wheels were something that was the norm; equip an early A1 Volkswagen or 2002/320i BMW with these BBS RA wheels, though, and it'll be sure to standout even with small rubber. Lastly are a set of the ATS made Porsche 924 Weissach Edition wheels; they're slightly different than the normal ATS wheels that were optioned onto the 924 because the Weissach had machined faces and graphite inserts instead of being all silver. These need some work, but would make an early 924 or Audi look pretty special if so equipped. Both of the smaller wheels are pretty affordable at less than $500. What's your favorite?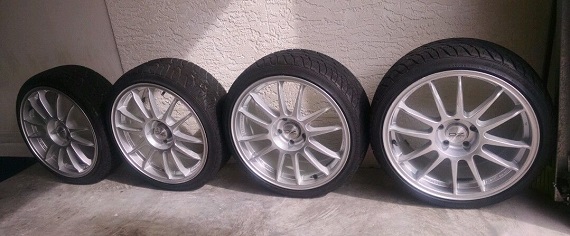 Price: $900
Beautiful OZ Racing Wheels.

These were installed on a vintage Mercedes-Benz racer before it was parked for years on display.

The wheels were not driven on. They don't even have brake dust on them.

Minor marks while in storage but no cracks, scratches and obviously no curb rash.

Include four OZ wheel caps and 20 lug nuts.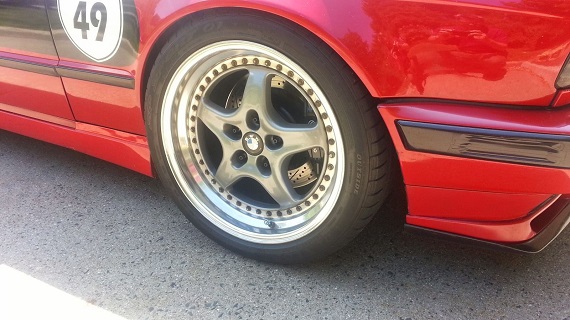 Price: $3,300
Speedline Alessio wheels $3500 (plus shipping)
BMW Fitment 18x9ET14 and 18x11ET20 5×120 with 74mm bore. Professionally refinished by RimPro. Custom Daytona Grey powdercoated center. Wheels are straight and true but have been reworked several times over their life. Polishes up really nicely. Comes with generic centercaps with BMW logos.
No trades as I've already got a set of ACS type I racing wheels in 17s that is replacing this set (although I think the Speedlines are more beautiful, the ACS wheels go with the ACS widebody setup).

Also available for $500(plus shipping) almost new Dunlop DSST runflat tires 245/35/18 and 275/30/18 with ~1000 miles(on a car that runs only -1.5 degrees of rear camber).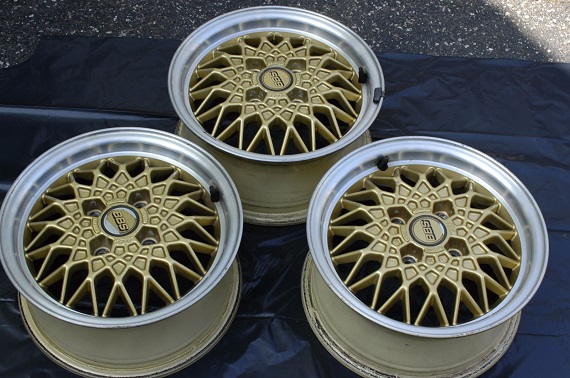 Price: No Reserve Auction
Genuine BBS Volkswagen VW BMW 13″ GOLD Rims (3) KBA40588. These came off my 1995 VW Shirocco. Until recently were mounted on PIRELLI P6 205/60R/13 which I no longer have. They have been stored wrapped in plastic and are in very good condition. Will ship in separate boxes because of size and weight.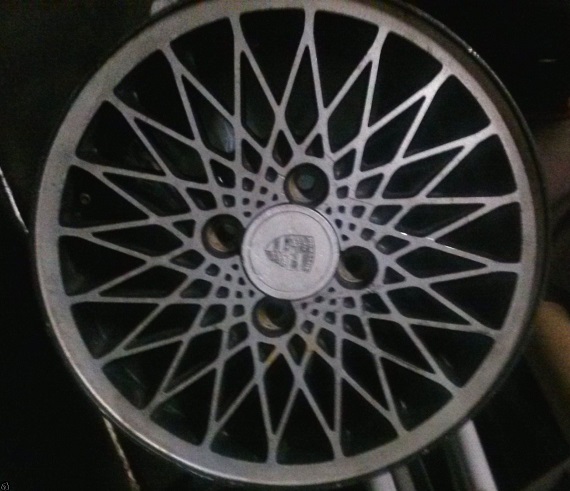 Price: $500
Porsche 924 Wheels
Porsche 924 Weissach Wheels w/ Center Caps **RARE** Special Edition 4×108 ATS
4 Porsche 4 lug wheels Removed from a Porsche 924
perfect for restoration or use as is
can ship $20 per wheel
-Carter