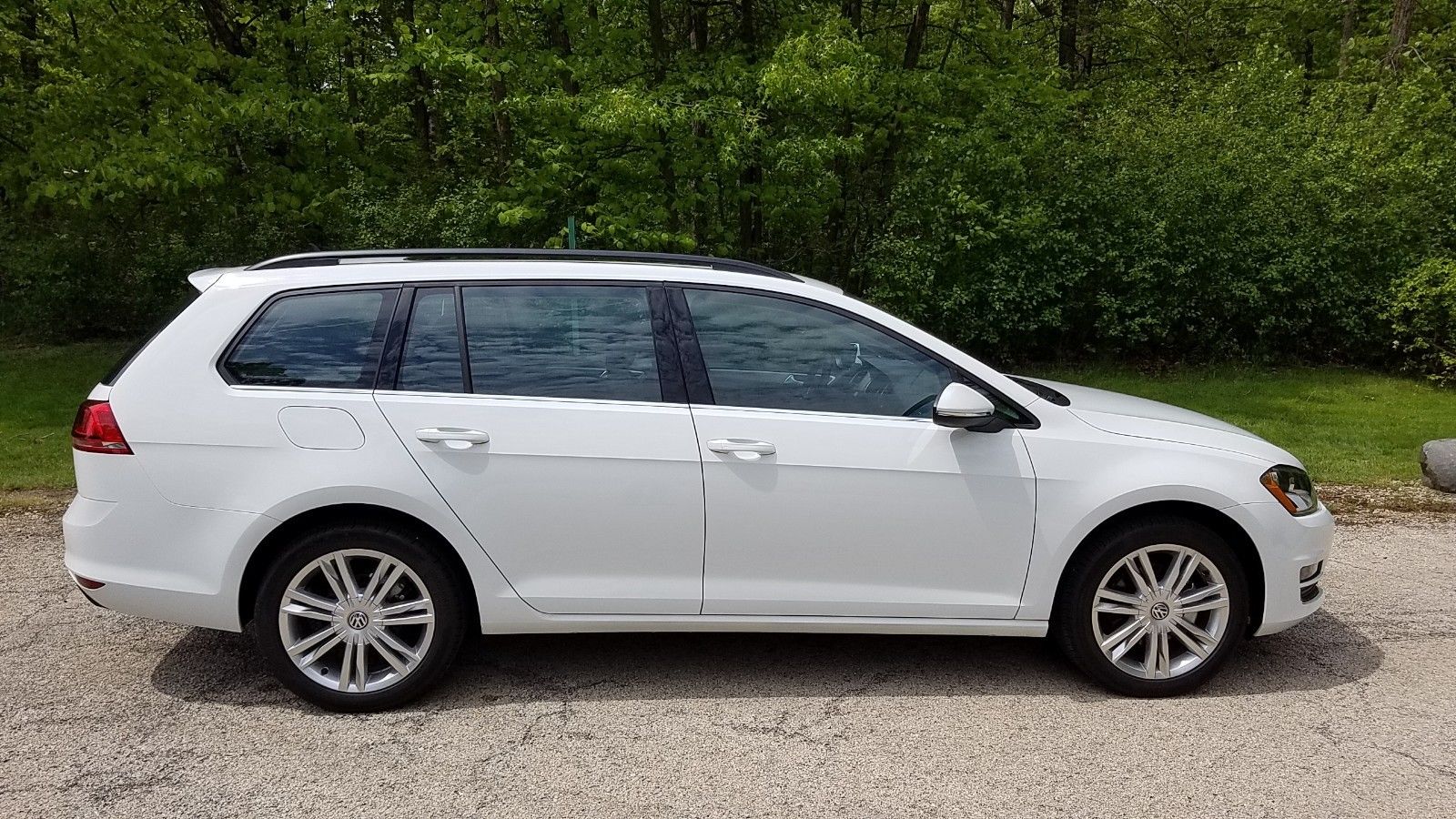 Recently, I went on a train ride with my son to the local airshow at Quonset Point in North Kingstown, Rhode Island. The location also is the port which brings in a fair chunk of the Audi and Volkswagen products destined for New England. And, more recently, it's also become a graveyard.
As the train rounded the corner onto the siding heading towards the port, what used to be an abandoned rail yard of a forgone era – a reminder of when the Navy had a major presence and money in Rhode Island – has been filled to the brim with a new activity. Yet it's equally as sad as the dusty boarded up military buildings which once lined what has become an industrial park. That's because it's the home of all of the local "Dieselgate" buybacks of Volkswagen TDis.
Row after row of (to me) effectively brand new or lightly used TDis greeted us as the train shook on the decrepit rails. So bad is the condition of the track in that area that the train is limited to nearly walking speed; fitting, as it made the procession by the flocks of abandoned Volkswagens all the more painful to witness. We couldn't just buzz past quickly; it was as if the antiquated rail system was offering a commentary on the VW scandal.
It brought me back to a little over a decade prior when Volkswagen came roaring back to the U.S. with its promise of "Clean Diesel". A fan of the brand, I – like so many others – felt genuine enthusiasm as the products which dominated Europe were finally coming to the U.S.! Real world mileage was met with manual 6-speed transmissions and even a wagon – and more people than ever were flocking to the brand, happy to identify themselves as budding environmentalists because of their discerning automotive choice.
I told my friend all about it. Her vision of diesel was the noisy, clattering and smoke belching agonizingly slow models from VW and Mercedes-Benz in the early 1980s.
"No no!", I said, "They've finally cracked it! They drive like normal cars, they're not noisy, and they get great mileage! There are literally no drawbacks except that they're kind of expensive!"
"There's no magic bullet", she said.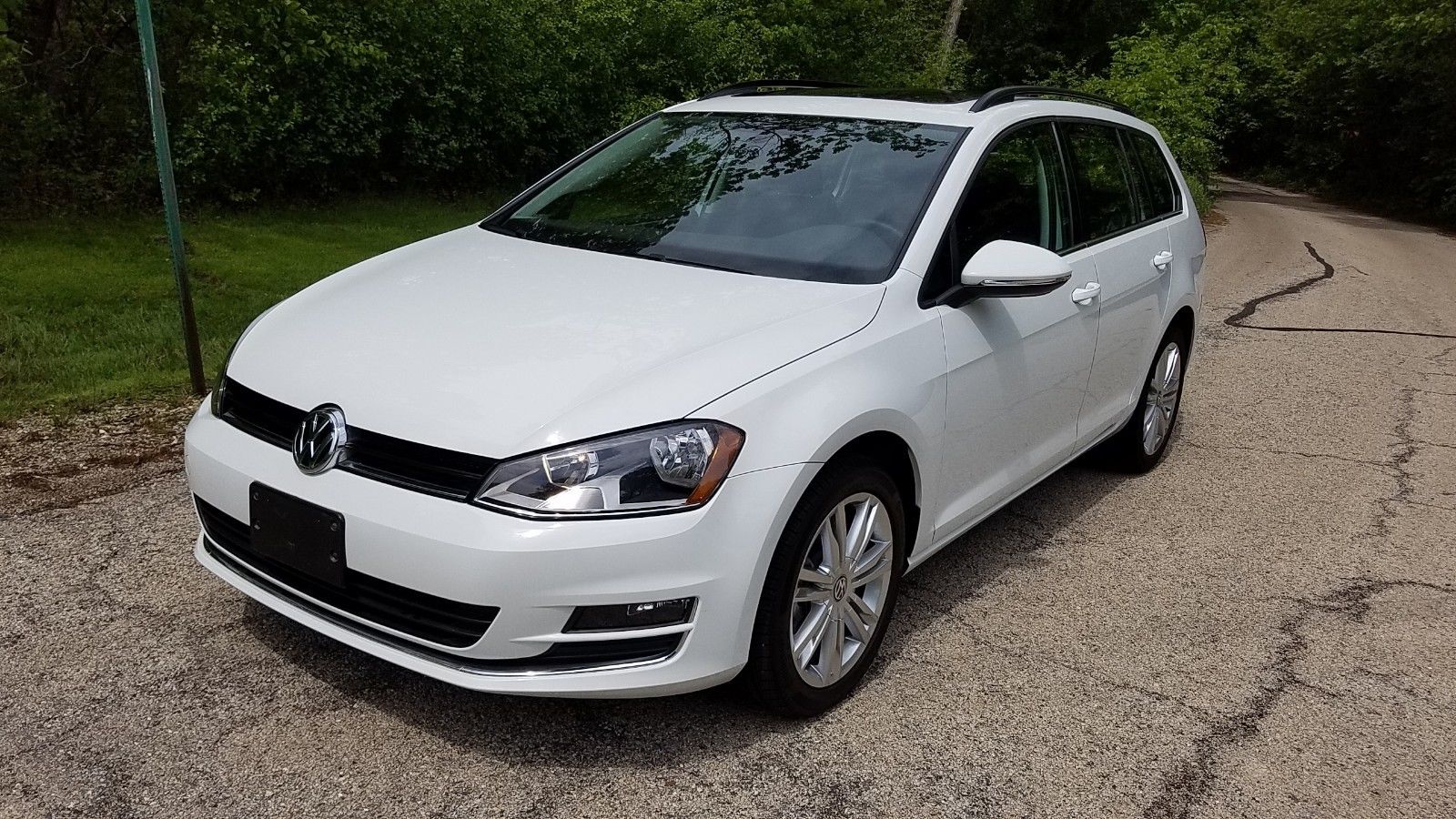 Year: 2015
Model: Scandal
Engine: 2.0 liter turbocharged bird, baby and seal-killer diesel
Transmission: 6-speed dual-clutch DSG semi-automatic
Mileage: 115 mi
Price: $25,995 Buy It Now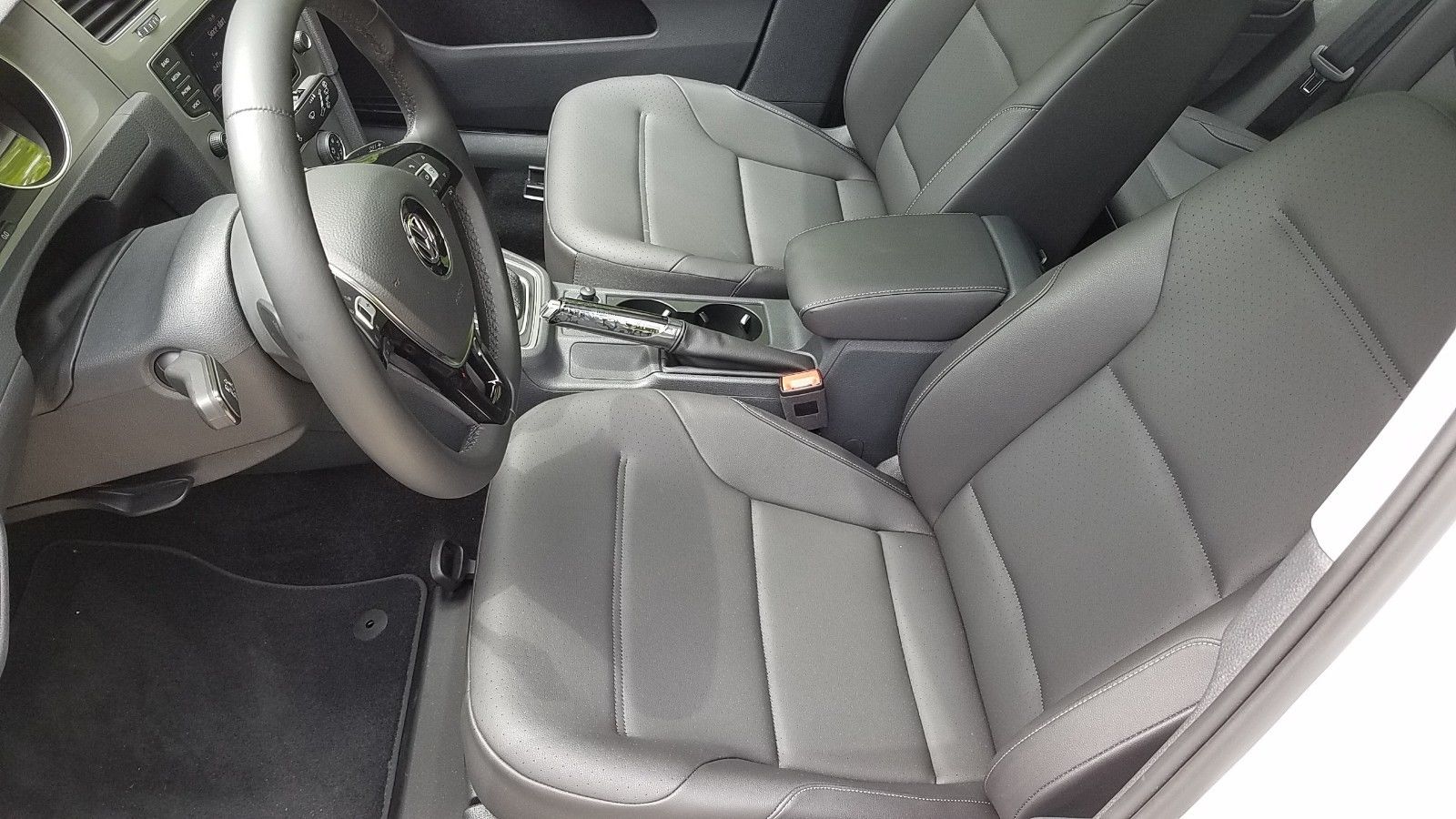 !!2015 Volkswagen Golf SE Sportwagen TDI!!
New with 110 miles
SE model with panoroof and heated seats
Recall completed
Factory Warranty
Call me direct at 773-931-6631 with any questions

We can assist on shipping our prices are the best
Text or email me your zip code for a free quote

773-931-6631

Deposits are not refundable if you change your mind!!
30 day temp registration will be included with the purchase of the car out side of illinois and title processing may take up to 4 weeks. Illinois buyers must pay tax title and registration at the time of pick up.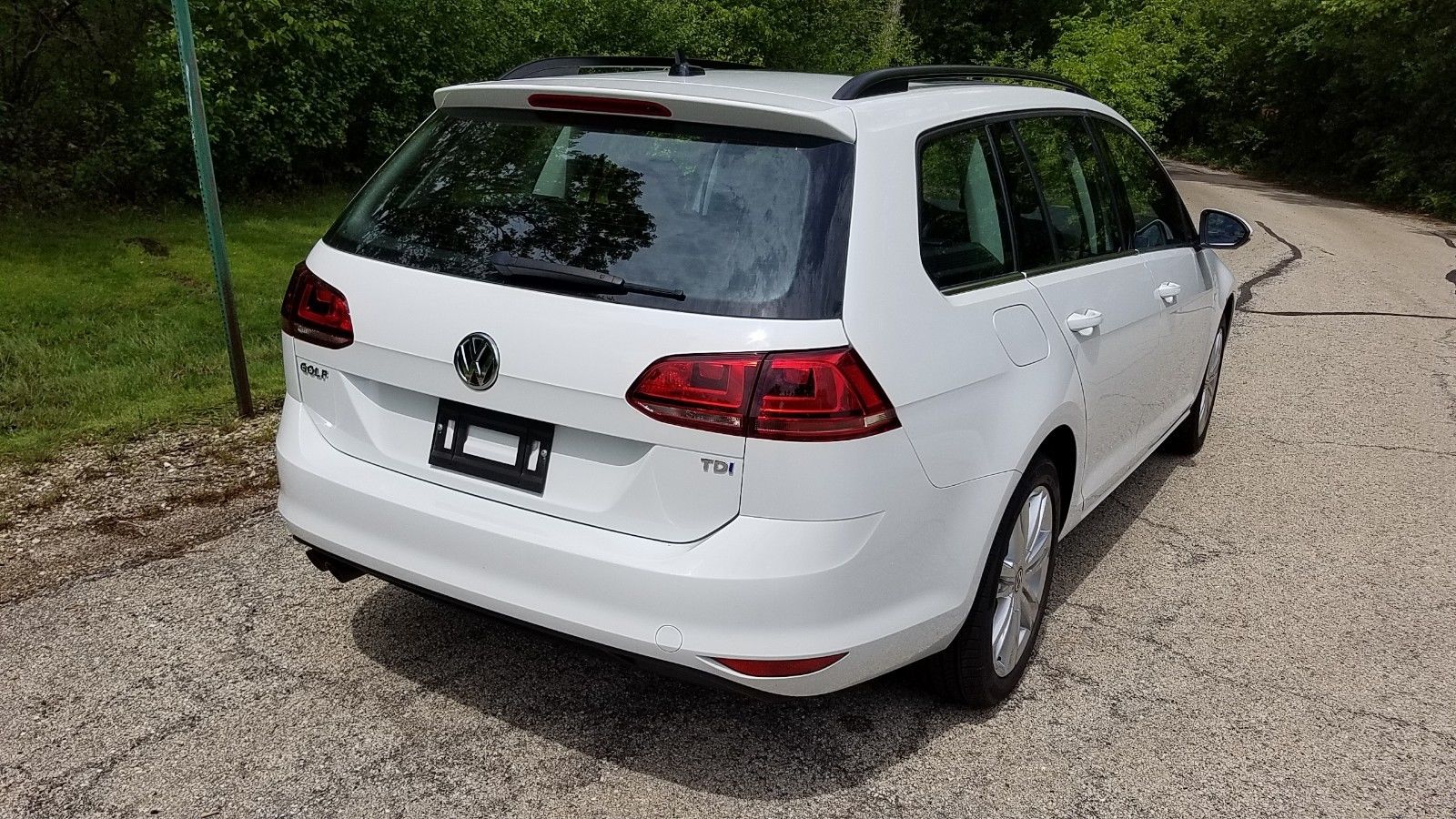 The words haunt me still today. Of course, she was right (she's now my wife, so I guess I should have known that'd be the case); Volkswagen had cheated in a epic coverup – interpreting the rules and trying to out-German the silly U.S. regulations. Does it matter that the few Volkswagens produced generated far, far less pollution than the millions of giant unregulated diesel trucks cruising the U.S. highways (and, your local roads, thanks to EPA loopholes on "Heavy Duty" personal pickups)? How about all those Prius vigilantes, then, with their incredibly toxic battery systems? Nope, because Volkswagen cheated. They're the problem.
Look, at the end of the day, Volkswagen did cheat. So, too, have other manufacturers. But VW took the "magic bullet" for all manufacturers. There've been plenty of other scandals before and since; some even of potentially greater magnitude. Yet they pale in comparison to the billions of dollars Volkswagen had to pay owners as they abandoned their perfectly good cars to have them lined up in parking lots around the country. It was, and still is, a public relations nightmare.
Another friend of mine, who I've never considered to be environmentally minded, took to Facebook to exclaim his outrage. "I bought this car because I thought it was good for the environment!", he commented with the appropriate levels of social media angst. Really? You bought a brand new car because you thought it was "good" for the environment? Please explain how that equation works. And your level of indignation is immediately negated because once you were "duped", you were happy to throw that car away rather than make it work. Of course, the crack engineers at VW, who cleverly devised a system to make the TDi pass emissions, have been able to figure out a way to make it pass them legitimately today. And, as a result, you can now buy a Golf just like this one – a brand new, two year old mid-level Golf Sport Wagon TDi in brand new condition. It's effectively a time machine.
It brings me back two years to just before the scandal, when Volkswagen's second revision of the Golf Sportwagen really made it great looking and practical. Sure, it was basically the same car that the Jetta had been, but you didn't have the stigma of driving a Jetta and the light re-sculpting of the bodywork really looked great. It also brings me back to when Volkswagen was riding high in motorsports; Le Mans victories in a hugely competitive WEC championship, World Rally Championships, Global Rallycross, the R8 customer racing program – these investments were all the first to go as the guillotine fell on the company once the news broke. Perhaps there's a silver lining; the abandonment of the diesel in the U.S. market led to the introduction of the all-wheel drive Golf Sportwagon – something available since the 1990s in Europe, but here for the first time just now. It's not hugely surprising to me that I've seen a large number of both the Alltrack and 4Motion wagons appear recently in my neighborhood, replacing the scourge TDis.
Will we see Volkswagen return to the 2015 pre-scandal powerhouse it was? Perhaps. And it wouldn't surprise me if another, even larger scandal comes down the road before too long – perhaps one, like the Takata airbag debacle, which has even more impact (*pun intended*) than the VW story.
But today, would you pay $27,000 for a two-year old scandal, when you could buy a brand new, scandal-free one of those aforementioned all-wheel drive Alltrack or Sportwagen 4Motions replete with a 6-speed manual – for less money? Nope.
-Carter