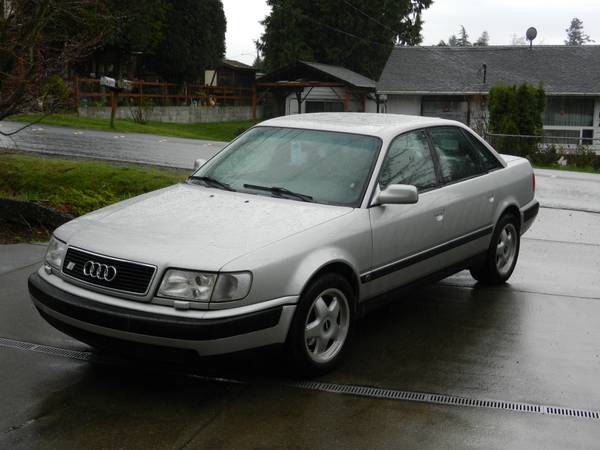 Recently I've written up a few tasty European market S6 quattros, but what's available on this side of the pond? Well, even though the used market is a little different here than it is in Europe, there are still several great options in you're into the C4 chassis and its legendary 2.2 20V turbocharged motor. Today I've got three examples of one of the more rare colors to see on the C4 – silver, and two with grey leather. Which will be the one you'd like? Let's start with the oldest:
Year: 1992
Model: S4
Engine: 2.2 liter turbocharged inline-5
Transmission: 5-speed manual
Mileage: 175,100 mi
Price: $5,200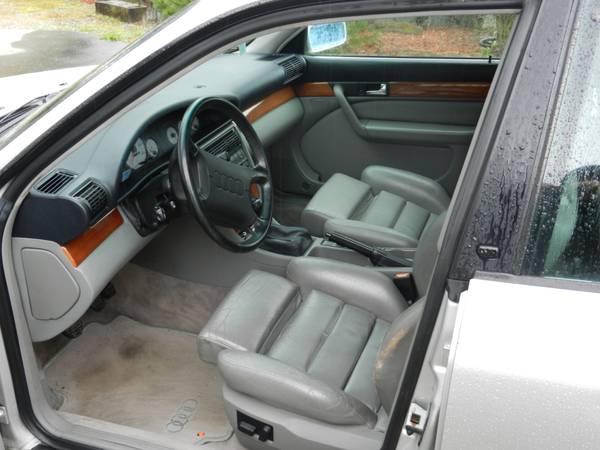 For sale is a 1992 Audi S4. The car currently has 175,1XX miles but growing slowly since it is my daily driver. For those who know the URS4, the early production models were the most desirable due to standard features that the later URS4's and URS6's lacked. This February 1992 build came standard with a metal sunroof, 10mm lower suspension with rear sway bar, awesome Quattro script rear glass, and built-in boost gauge. The only aftermarket parts installed were an Intended Acceleration stage 3 chip installed by previous owner and an Alpine stereo head unit with Bluetooth that was professionally installed during my ownership. Recent work done has been replacing the fifth-cylinder injector, new set of spark plugs, ignition control module, and valve cover gasket. I have had a great deal of maintenance done over since I have owned this car and have about 95% of the receipts, plus some from the previous owners. Though with a 22 year old car, it is not without issues. It has some electrical gremlins, dents and scratches due to the wear and tear of life. The interior is an 8 out of 10, with most wear on driver's seat. For a car her age she still has plenty of get up and go and with the recent maintenance hasn't let me down. Feel free to email me with more questions you may have. The car is currently located in Bellingham, but would be willing to drive down to Seattle for the right buyer. Asking $5200, any lowball offers will be ignored.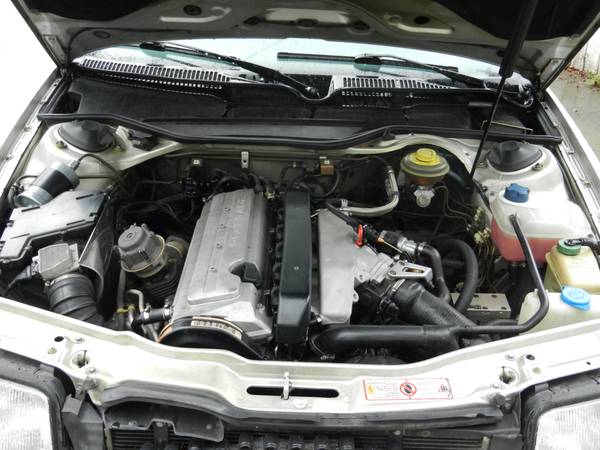 To me, this car looks great. The S4 had a heavier, boxier look than the S6 due to the thick beltline trim – but when presented in good shape, it looks great and hearkens back to earlier Audi designs – in this case, not a bad thing. Silver over grey is the same combination as the first S4 I saw, and I still love it. The car is presented pretty well with some minor issues, but nothing insurmountable. As the seller notes, these early S4s are often preferred by C4 enthusiasts due to some unique features. At $5,200, it's pretty reasonably priced all things considered. Want something a bit newer, though?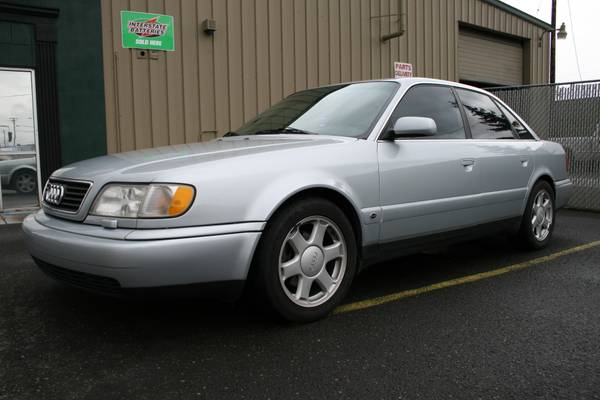 The S6 received new bumper covers and wheels that changed the look slightly. This particular example is again rare silver with grey leather and lowish miles for the chassis.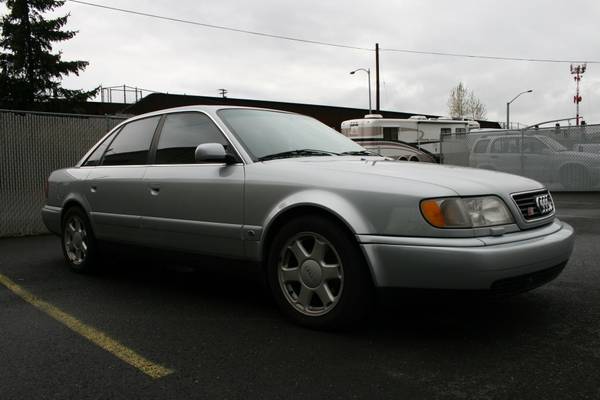 Year: 1995
Model: S6
Engine: 2.2 liter turbocharged inline-5
Transmission: 5-speed manual
Mileage: 103,500 mi
Price: $7,950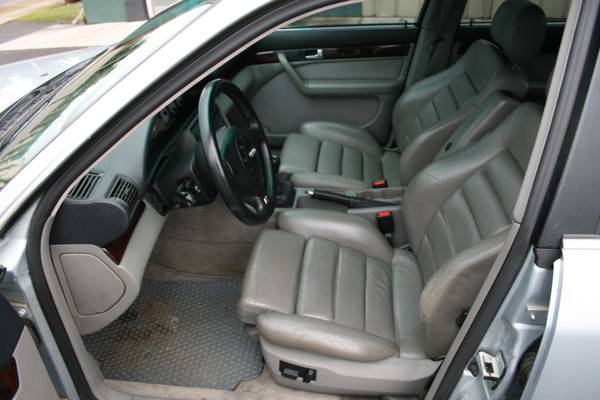 This 1995.5 Audi S6 Quattro is a very rare and very well equipped high performance luxury sedan. Fully loaded with heated seats front and rear, climate control, moonroof, cruise, one touch power windows, beautiful grey leather recaro seating. Factory white gauge face cluster.

It has the Legendary 2.2 5 cylinder 20v turbo. Mated to the phenomenal Audi quattro all wheel drive 5 speed manual for ultimate control and driving experience. It has 227HP from the factory but has been bumped another 40hp thanks to a Stage 1 chip tune. Lowered on H&R Green springs. Hid headlamp bulb kit installed.

All original car, never abused, always taken care of. Paint is in wonderful shape, same goes for the interior.Just had a brand new Oem sachs clutch kit installed about 1500-2000 miles ago, as well as a oil change with mahle filter and lubro moly full synthetic oil. New windshield.

Runs and drives great! Come check it out.ONLY 103,xxx MILES!!!Pics later today or tomorrow!Call Steve @503/969..9805
Asking $7900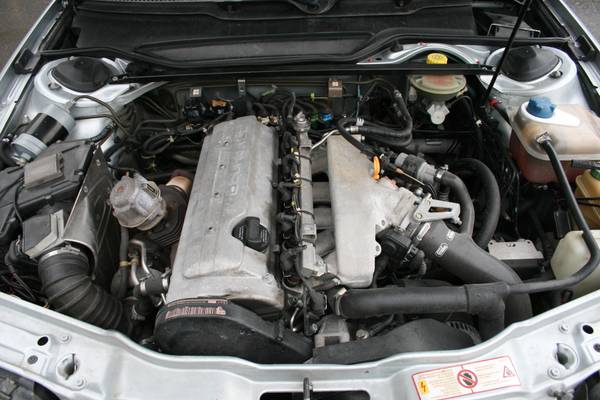 Compared to the previous example, you're paying a bit more to get less miles and the S6 look if you'd like it. The car is lightly modified, but the only things I'm not a fan of is the window tint and HID conversion; otherwise, it appears to be a pretty decent examples with low miles by C4 standards. Consequently, the asking price is fairly high at nearly $8,000, but it's hard to replace mileage wear on these cars – they can get pretty expensive to rebuild, so the asking price may not be too far out of line. Rather have something a bit more wild?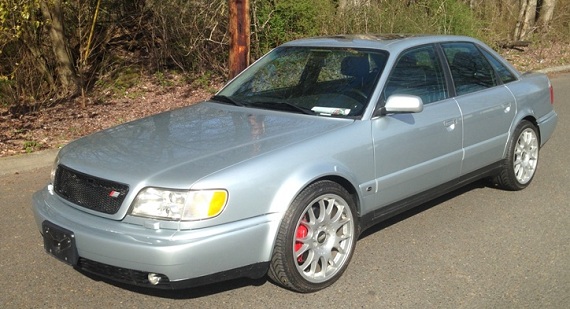 As with many of these higher performance German sedans, when the residual values dropped most were modified heavily, and the C4 is one of those great cars that accepts power increases well – indeed, the turbocharged engine begs to be opened up. That's left room for people to take this sedan from mild to wild, as this one has undergone. With a full engine build and turned up quite a bit, will it interest you?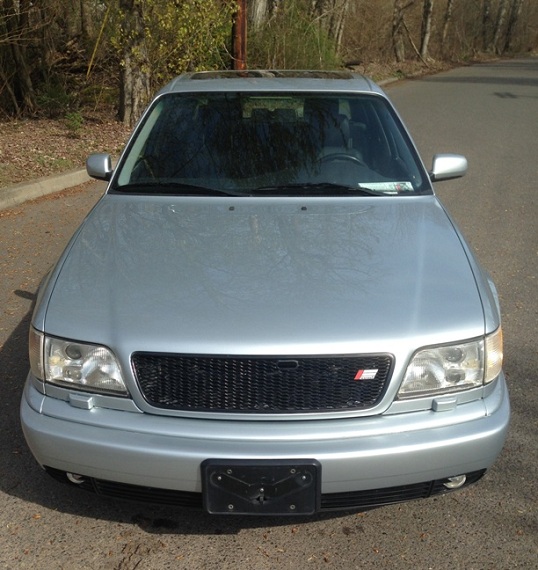 Year: 1995
Model: S6
Engine: 2.2 liter turbocharged inline-5
Transmission: 5-speed manual
Mileage: 167,000 mi
Price: $13,000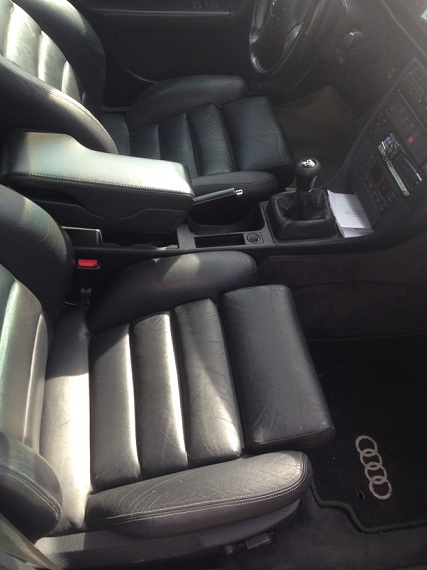 Please note, price is negotiable, includes many spare parts listed towards end of description. 1995.5 Audi S6, Silver exterior, Black leather interior. 3 Spoke sport wheel 5 cylinder engine, 20 valve, turbocharged 167,000 Miles. Very well maintained and garaged. This car is in excellent overall condition. Everything works as it should, or even better than from the factory. Adult owned and cared for. Original Audi mats, Audi windshield, folder full of receipts. Heat and A/C work great, all heated seats work great, everything that typically goes wrong with URS4/6 cars has been sorted out. I purchased the car with 157,000 miles, with the intent on modifying the vehicle. It has since received a Garrett 3071R turbocharger along with supporting software. 034 Motorsport claims almost 350 horsepower to the wheels. The following has been performed since purchasing the car: Garrett 3071 Turbocharger, APR R1, RS2 exhaust manifold, 440CC Bosch Green top injectors, 034 Motorsport "Cold" air intake, Stromung Exhaust system, 034 Motorsport High Output coil kit, 034 Motorsport silicone hoses, 044 Bosch fuel pump, relayed, Air Fuel ratio monitor, 7A Camshafts, Cylinder head rebuilt, ARP head studs , ARP rod bolts, new rod bearings at the same time, Custom front mount intercooler, HKS EVC boost controller, works as boost gauge and electronic boost controller. Can change boost on the fly with the push of a button. You can even set to low boost setting if you are letting someone borrow your car! Best bang for the buck! Porsche 993TT front brakes, fresh powder coat, decals and clear powder coated, Genuine 18″ BBS CH rims, brand new Pilot Sport A/S tires, Bilstein and H&R 29800 on all 4, Carbon fiber 3m Dinoc on interior wood trim. If someone is looking for a URS6 already done, or if you want to build an S6 with even more power, this is a great candidate. My intent was to put more time an money into the car, and turn it into a higher horsepower vehicle. Time to move on. I do have the center caps for the car, forgot to put them on when i was trying to take pictures of the different wheels that come with the Audi. Comes with spare short block, scat rods, spare trans, spare 3 spoke steering wheel with clam shell and signal stalk, carbon fiber trim, 2 sets of Fuchs, spare suspension for making coil overs, brembo 6 piston calipers, and more. If you are interested in buying, please feel free to email me your number. Cash only please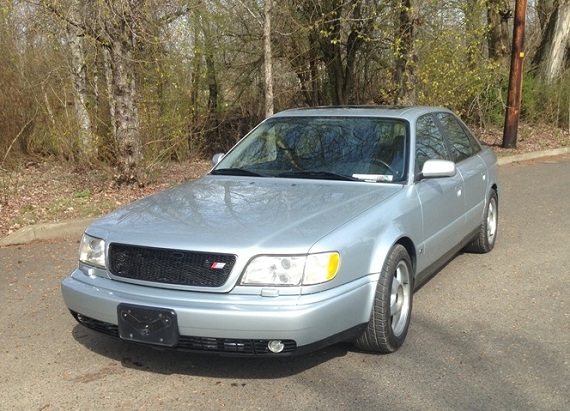 A claimed 350 horsepower at the wheels is effectively double what the car came with from the factory, and this car has suspension, brake and wheel modifications to go along with it. It's a high quality build with lots of spares, and the price reflects that. Despite that, I've found these modified S6s less and less appealing as time goes on. The idea of having a heavily build 20 year old car these days for anything more than an occasional ride just isn't appealing to me; in this case, the first two cars are much more the ones that I'd like, and of those two I'd really rather go to the early car with the spot-on market price. Yes, it has more miles, but to me it's the one I'm drawn towards. Which do you prefer?
Thanks to John for spotting the first two cars!
-Carter