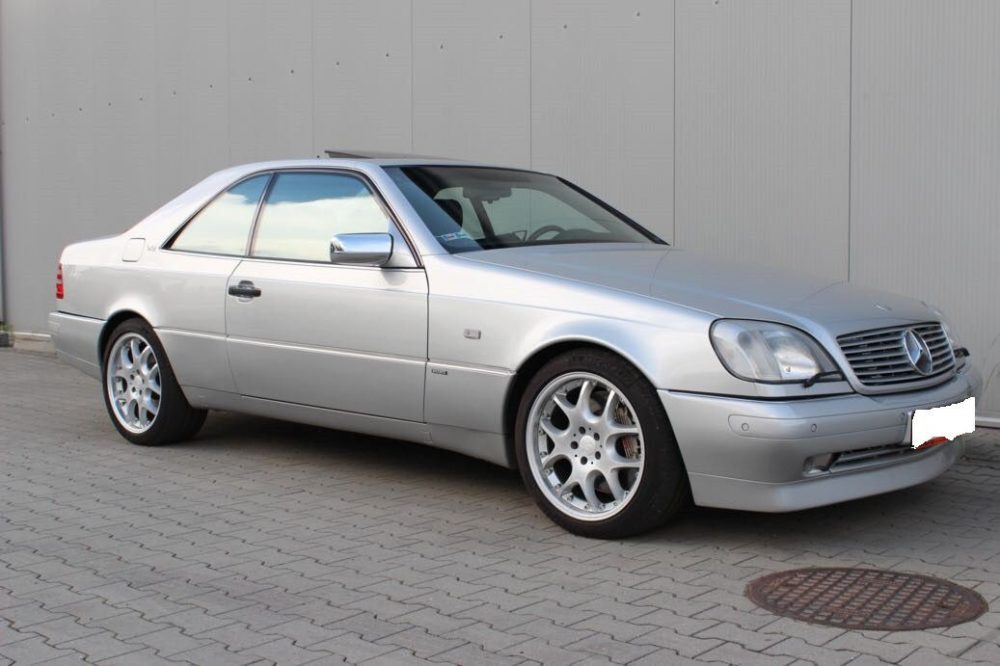 Last week I checked out a great SL73 AMG which the mad men at AMG took an already hearty 6.0 liter V12 and converted it to a 7.3 liter. Today we have another 7.3 liter 140 chassis, although this one was converted by another tuning house. This 1997 CL600 for sale in Hamburg, Germany was sent to well-known Brabus where it not only underwent the conversion to 7.3 liters, but gained some body work, wheels and giant brakes as well. Because of all this, the price tag steep. But you probably won't believe how steep it really is.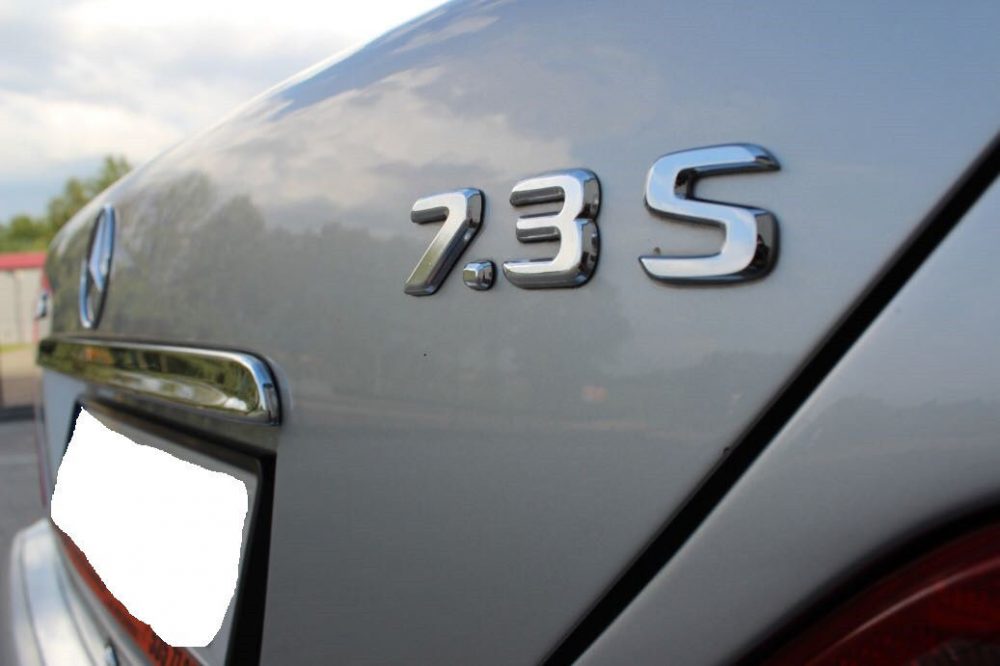 Year: 1997
Model: CL600 Brabus 7.3S
Engine: 7.3 liter V12
Transmission: 5-speed automatic
Mileage: 125,688 km (78,098 mi)
Price: €120.000 ($140,766)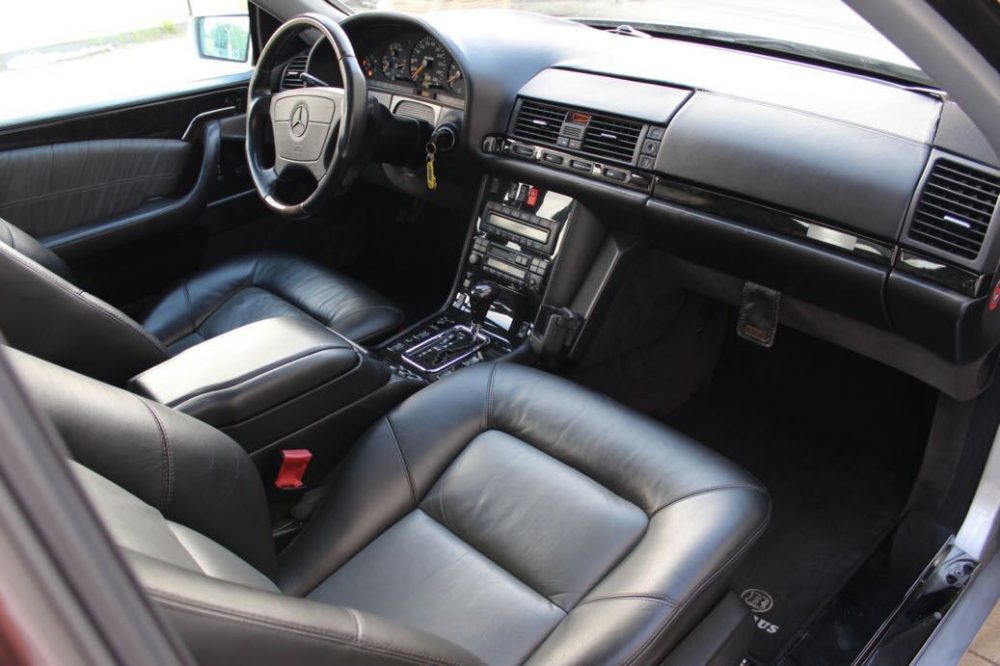 Mercedes C140 7.3 S Fully electric package
Massage seats
CD changer
All documents from Brabus are available
Tüv is New
German Approval.
If you are interested, simply call.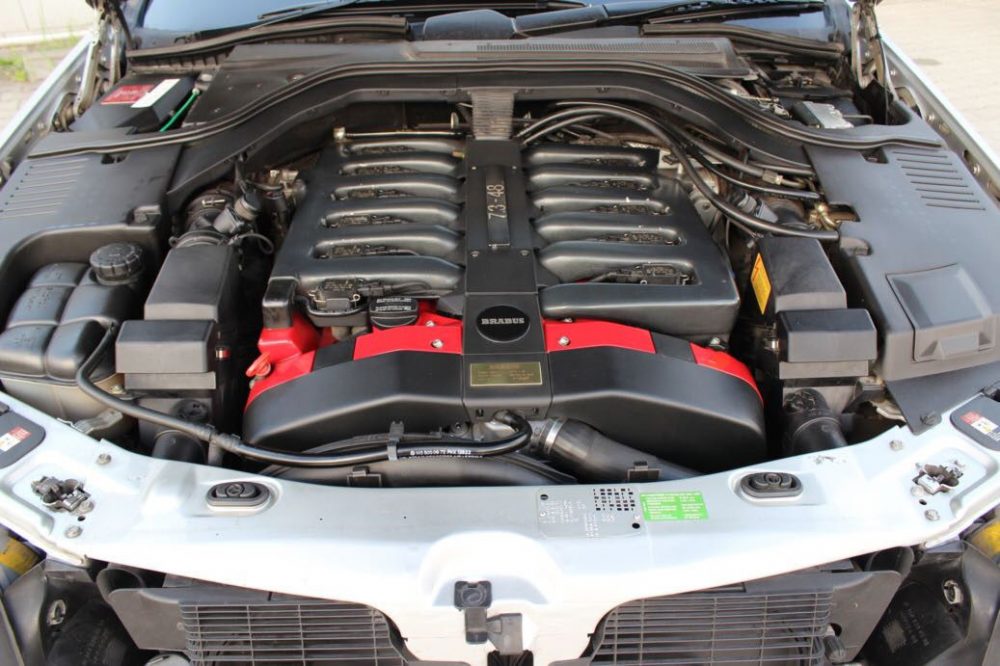 Looking at this C140, everything looks outstanding. I almost never see the W140 coupe receive full Brabus treatment, but looking at this one I'm pretty sold on it. This 7.3 liter is good for 582 horsepower and if I had to guess, probably even more torque. The signature Brabus wheels look pretty good on this car despite different design languages. Inside, this interior looks nearly flawless despite being 20 years-old and having a little over 80,000 miles on it.
Here is where I get off this train. The seller is asking €120.000. That is a hair over $140,000. $140,000 for a 1997 Mercedes-Benz CL600. I understand all this Brabus work was expensive and I understand this is a rare car, but there is no way a W140 is worth $140,000 today. This is the way I look at it: If you are a person who can afford to spend $140,000 on a W140, then this car probably isn't doing a whole lot for you. You probably have much more exciting, unique tastes than what a W140 can offer, even if it does have 582 horsepower. Now if you look at like some king of speculation asset, how much more room do these cars have room to rise in price? For that kind of money, there is a very long list of cars that would be much better investments both short-term and long-term. I love the W140, but if I'm asked to build a portfolio of cars that will hold their value and appreciate, the W140 doesn't even cross my mind. At the end of the day this is a really cool Mercedes, but no way is this a really valuable Mercedes that anyone should spend $140,000 on.
– Andrew