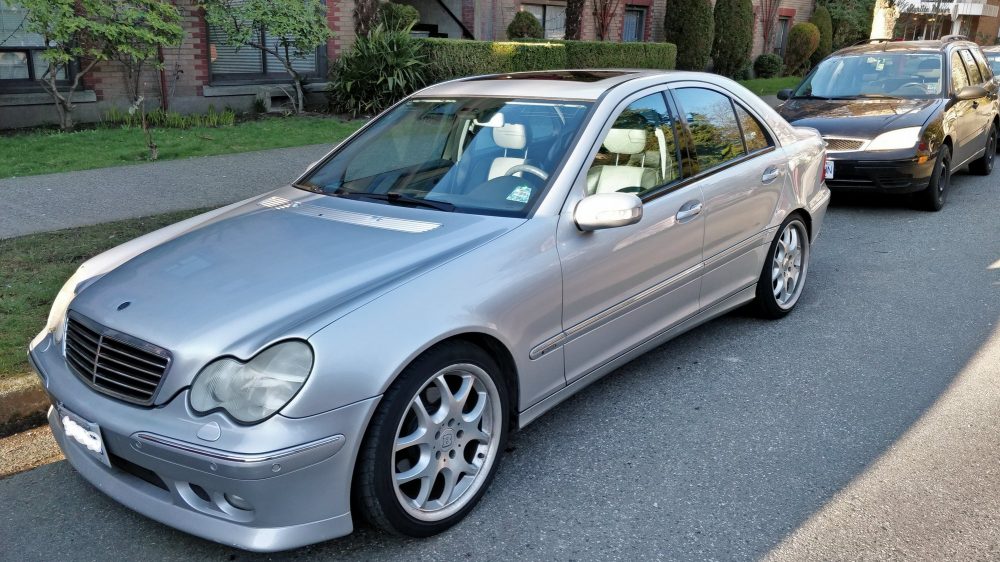 One thing that I always admired about Mercedes-Benz tuner Brabus is that they weren't afraid to touch anything. Old, new, big, and small, they aren't afraid to put their touches on any product to roll out of Untertürkheim. Today's car is one of those where I question was it even worth it to spend a ton of money into making something that atleast right now, isn't all that desirable. This is a 2003 C320 that was converted by Brabus into what they call a C3.8S. As you might have guessed, they took the 3.2 liter M112 V6 and transformed it into a 3.8 liter making around 300 horsepower to the rear wheels. In typical Brabus fashion, the added front and rear bumpers, a new exhaust, some wheels and finished it all off with some interior touches that differed from the standard W203 offering. All of this time and money left you with a 0-60 time of 6.8 seconds. Yeah, not that impressive.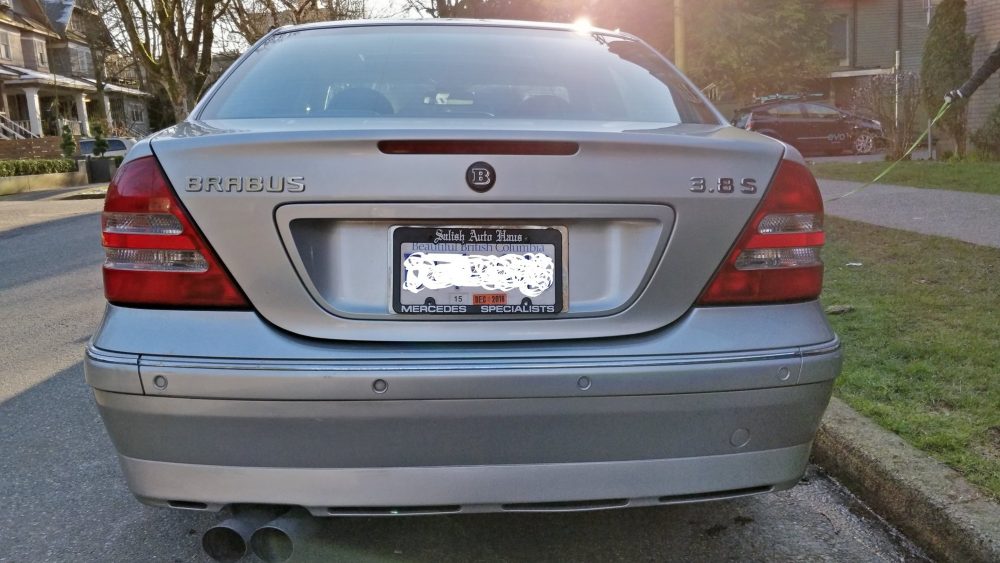 Year: 1997
Model: C320 Brabus C3.8S
Engine: 3.8 liter V6
Transmission: 5-speed automatic
Mileage: 75,259 km (46,763 mi)
Price: $17,500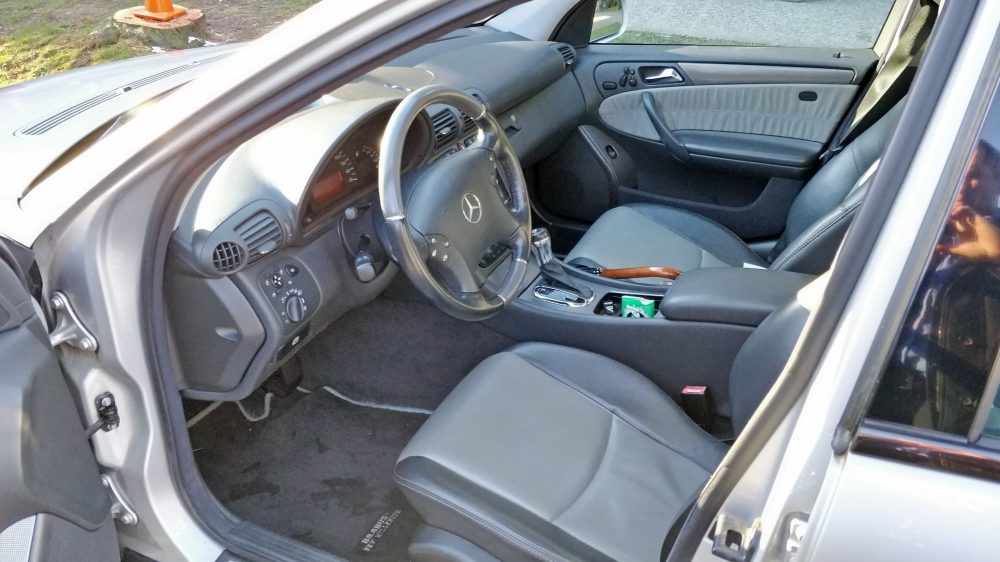 I Imported this vehicle from Japan late 2016. I'm selling as I need something bigger with 4WD.

This is an incredible car, very rare (only 100 ever made). This is likely the only one in Canada, possibly N America. They are very hard to find. Only 75,xxx km VERY good condition. Engine runs beautifully. The one external blemish is a scratch on the rear driver side door. See last photo.

The engine is a hand built Brabus 3.8L V6. It is a bored out version of the Mercedes m112 engine. 300hp to the rear wheels, very fun to drive. Brabus also has installed their own exhaust, suspension, rims, interior with beautiful leather heated seats and more!

I have also installed a Pioneer 4100NEX with Android Auto and Apple CarPlay. Stereo sounds great, but the engine sounds even better.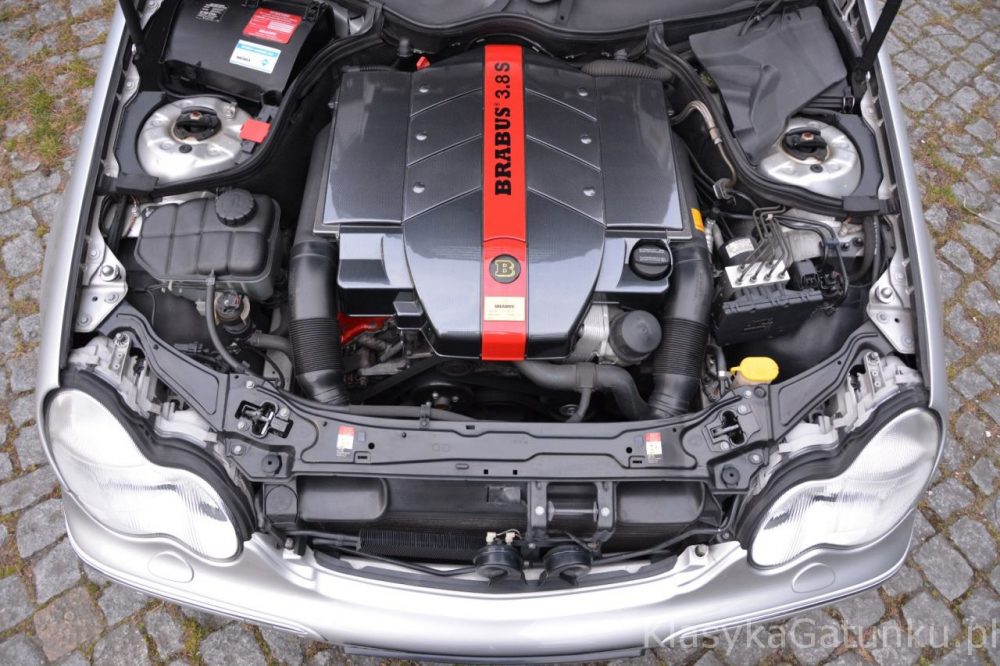 Brabus called this car the "new millennium" as written on the floor mats that was a fitting term at the time. But much like the Y2K bug, these cars were a total flop. Brabus planned to convert 100 of these into the C3.8S, but only about 50-60 were actually built because they were too expensive and no one really wanted them all that much. I wonder why? Either way, a few of these float around for sale at various places in the world and one actually popped up in Vancouver, Canada. To no one's surprise, this car was imported from Japan in 2016 and now is up for sale by the person who originally imported it.
So how much for this rare W203? $17,000. That is a hefty sum for any W203, Brabus or not. You can literally buy a nice W203 C32 AMG and C55 AMG then probably have some change left over to replace all the interior pieces that have surely broken by now. I just can't think of a scenario of where a W203 will ever be collectible and sought after just because of what it is. The way I look at it is, you have to be a Mercedes super fan to buy a Brabus car, but if you are, you surely aren't going to be buying a W203 because you know what it is and will take your money to another model. Anyway, let's hope for this sell that someone in Vancouver actually sees some kind of value in this car because this one might be a hard sell at this price.
– Andrew