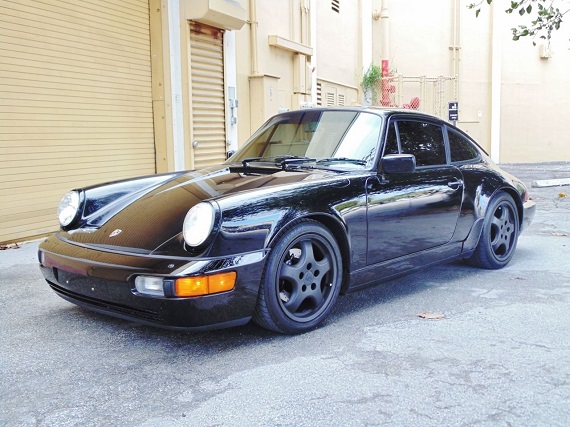 Oh, how I do love the comparos! Today I've worked up a third tuner comparison, because frankly this interesting trio was just a bit too good to pass up – as were the other BMWs! But unlike the factory sourced Dinan and Alpina modded cars from earlier, this comparison focuses on some unusual Porsches. Supercharging isn't the typical choice for the flat-6, but the bolt-on horsepower results are undeniable, bringing the normal flat-6 quickly up to Turbo levels of power. I have three generations compiled here, all popular in their own right but for different reasons. Which is the winner?
Year: 1989
Model: 911 Carrera 4
Engine: 3.6 liter supercharged flat-6
Transmission: 5-speed manual
Mileage: 148,000 mi
Price: $34,900 Buy It Now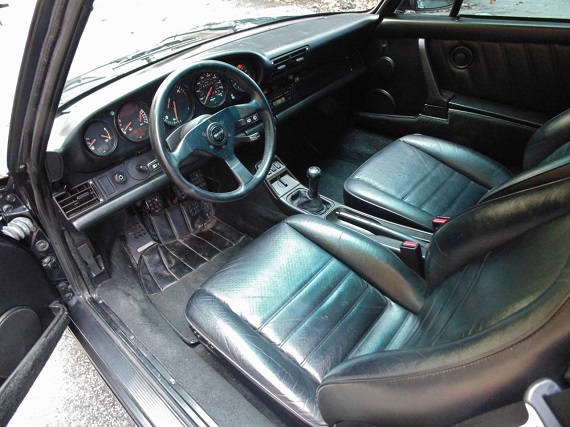 1989 Porsche 911 Carrera 4

With over $50k in receipts in the last couple of years, this is the best driving 964 I have ever owned…
Known as the refined Carrera, this was the first year of one the most bullet proof drive-trains Porsche ever released.

This C4 Coupe has been meticulously maintained by its previous owners, it also benefits from a clean car-fax and vehicle history.
The exterior of the car can be consider as driver condition, its has a few blemishes and light typical windshield rust that can be repaired fairly inexpensively and a light blister in the paint on the drivers side quarter panel. There are no serious issues with the paint and is very presentable the way the car sits right now.

As for the interior, it is very original and in exceptionally good condition for age and mileage… shows like a 50k mile car.
Driver side seat shows a little bit of wear, dash in in great shape with no cracks.. and everything surrounding looks absolutely mint.
It does have a Momo steering wheel, Rennline Aluminum pedal set and Rennline door pulls. Everything is in working order in the interior even the orignal radio, the driver side seats works every which way except forward and reverse… electric spoiler also works and raises at 50mph.

The 3.6 with a TPC Supercharger (Eaton Style) with overboost valve is extremely healthy and as Ive stated already it benefits from a serious amount of recent maintenance including a complete supercharger rebuild with motor freshening up at 119k miles. 5/1/2013 ($12,307.18) Full tune up with included lower valve cover gaskets, ignition wire set, distributor cap, ignition rotor, spark plugs, oil change, fuel filter, new power steering rack. 7/25/2013 ($5,648.26) QA1 coilovers installed, new oil hoses installed. Misc. other work and tons of receipts. The g50 tranny is very tight with no worn sychros or issues, clutch is upgraded not sure of the brand… grabs early and tight. The AWD system works flawlessly with no issues either. These motors are notorious for holding extreme amounts of boost making almost 500hp in occasion… the supercharger is on low boost and very conservative, with no harm being done to the engine at all.

This car is great and a perfect daily driver, weekend cruiser or track toy. Recent clean up work and service on the car includes: Fresh oil change. New battery with new OEM (-) battery cable. Front bonnet and rear engine cover shocks, metal Rennline door handle pulls. New headlight bulbs. etc.

If there are any questions please call me at

(786) 291 – 3622 Danny

We will entertain other cars and shipping is available around the world

Inspections are welcomed before auctions ends, car can be seen in Miami, FL 33156

The vehicle is Sold as – is with no warranty expressed or implied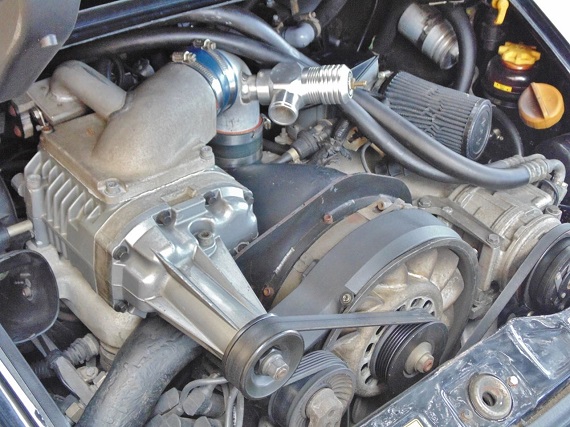 The 964 Carrera 4 isn't the natural choice for a performance 911; many people point towards their semi-diabolical tendency to understeer as a reason to stay away from the all-wheel driver. However, properly set up they can indeed still be potent track weapons. This car has a great RS look; lowered and sleek, the simple 911 silhouette is what makes this package so appealing. Condition on the car appears to be very good overall in spite of the higher 148,000 miles. The TPC supercharger is reportedly good for 100 horsepower, though notably this car's unit does not appear to match the look of the unit on their site (and shared with the 993 below). However, the seller does note the car has undergone a heavy and expensive engine refresh that should make it a good driver for some time to come. Compared to prices on more exclusive Turbo or real RS models – or even the RS America, for example, the $35,000 asking price seems quite reasonable. I wish the color was a bit more inspired; the 964 debuted some wild colors that would really set this car apart. However, the big complaint I have is the black Cup wheels, which is an easy fix in the grand scheme of things. Otherwise, this looks like a nicely presented and good performing 911 package for the money.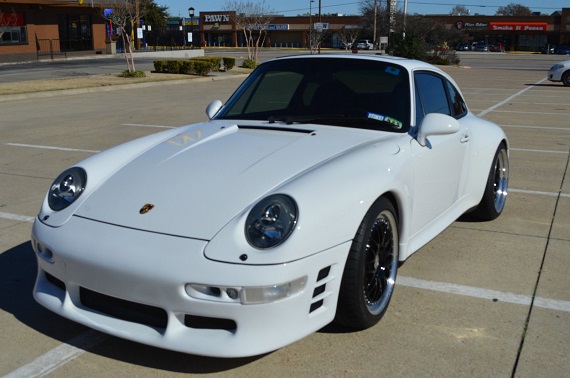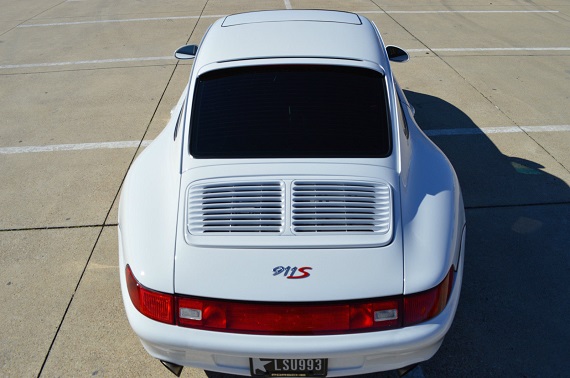 Year: 1998
Model: 911 Carrera S
Engine: 3.6 liter supercharged flat-6
Transmission: 6-speed manual
Mileage: 83,500 mi
Price: $49,500 Buy It Now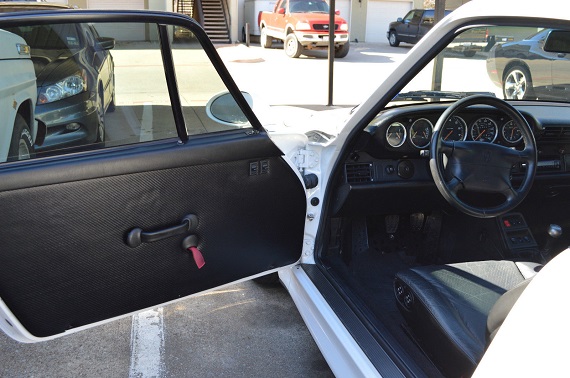 83,500 miles; clean title; minor fender bender from a previous owner

Color: previously ocean blue metallic, repainted to a Carrera white because of my personal preference. However, because glass was not removed, some edges are not perfect (see photos).

Condition: used; interior well-maintained and in good condition. Minor rock chips on exterior. Car drives very well, pulls hard, but has never been abused. Rear tires as well as front bushings for suspension will need replacement soon (I will include Chris Walrod bushings). OEM front and rear bumpers, OEM radio, and OEM left and right door panels will also be included.

Car is well-maintained. During the past 2½ years of ownership, I did the maintenance myself and drove only 10,000 miles during that time. I recently changed the lower valve gasket and timing chain gasket so there are no oil leaks. All oil changes done with Motul 20w-50 oil.

Factory options included:

· 650 sunroof

· 454 cruise control

· 329 cassette-radio Becker CR-210

· 437 8-way electrical seat, left

After-market add-ons:

· better body CTR (Ruf replica) front and back bumpers

· 18" HRE rims

· RS door panel

· TPC supercharger w/intercooler kit

· M030 sport shocks w/ Eibach sport springs

· Strut tower brace

· Rennline footboard, driver and passenger side

Vehicle sold AS-IS.

Contact at KennyChung12@yahoo.com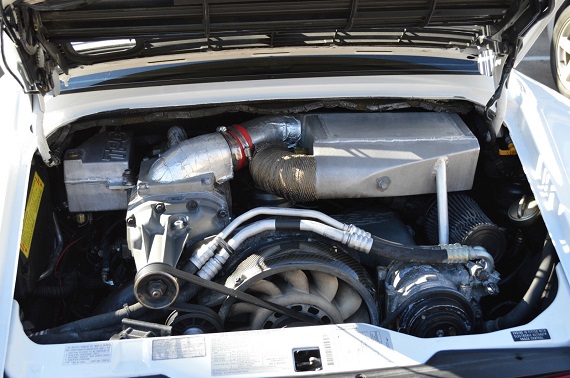 The 993 is still a star on the rise, but we've seen some pretty crazy asking prices for perfect and rare examples of the chassis. This car is a last of the run Carrera 2 in "S" guise, which properly is referred to as "Carrera S" rather than Carrera 2S. Unlike the Carrera 4S, which got the Turbo brakes and wheels, the Carrera S received only spacers for the wider fenders. For someone looking to save money over the rapidly appreciating twin-turbocharged model, though, this is a great alternative. The very last of the air-cooled cars, the VarioRam-equipped 3.6 was good for 281 horsepower plus the 100 horsepower from the TPC supercharger; that's about as close as you can get to the Turbo, and let's not forget the Carrera S was lighter than the all-wheel drive models. This car also has the M030 suspension as well as replica Ruf bumpers and expensive HRE wheels. Again, the black wheel craze is beyond me and doesn't look good in this application in my opinion. However, the big shame is the repaint in non-original white. Coupled with the accident history, that keeps this 993 quite affordable; for a driver, perhaps you don't mind as much and at $500 below $50,000, it's certainly more affordable than most of the 993 lineup with similar performance.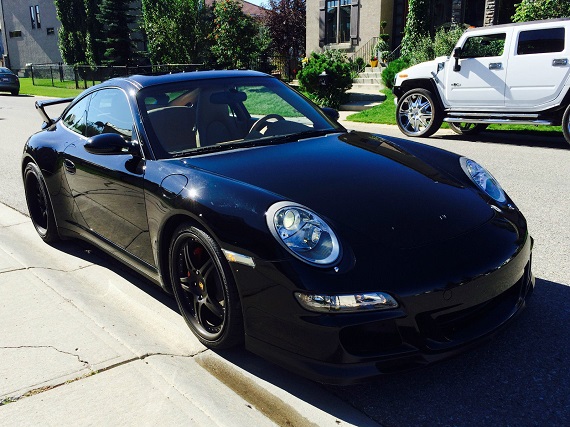 Year: 2006
Model: 911 Carrera 4S
Engine: 3.8 liter supercharged flat-6
Transmission: 6-speed manual
Mileage: 18,650 mi
Price: $74,900 Buy It Now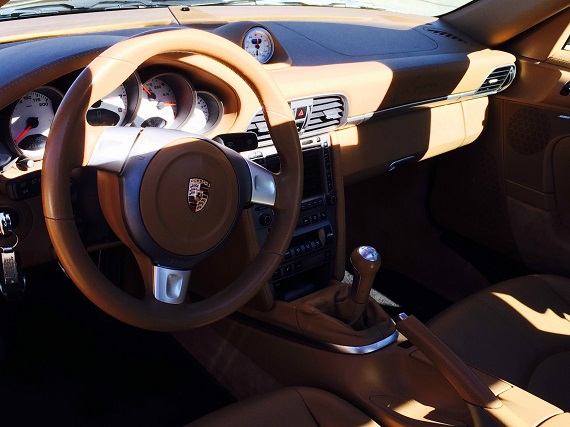 2006 Porsche RUF C4S

This is the only RUF R KOMPRESSOR IN THE REGISTRY IN NORTH AMERICA
SOME UPGRADES INCLUDE
RUF SUPERCHARGED DRIVETRAIN $50.000
HRE wheels $10000
Full OEM GT3 BODY $17000
Custom stereo ( all hidden ) $12000
Just to list a few
475 hp to the wheels
This car is a rocket and will take on all the exotics !

This car is literally brand new and showing VERY LITTLE wear

The RUF is realistically valued at $125k , im sure would appraise much higher
Due to the rarity of the car

If you want something special , this is it !

It is time for something new , I will look at partial or full trades

This is a very unique 2006 Porsche C4S with RUF Supercharger and GT3 body updates. A truly stunning car with only 30000 original Kms/18650 miles . Custom HRE, matte black,
Flawless sand beige interior.

This Porsche received a $50K conversion shortly after purchasing new in 2006 at RUF Auto Centre in Texas. They performed a RUF 3.8L 997 Kompressor upgrade. The 997 C4S body was upgraded to the Porsche OEM GT3 Aero Kit and painted to match the gloss black. And $12K was added in audio upgrades – and it does sound like it, as well as a K40 built-in radar detection.

Factory options are too numerous to list all. Here are a few: Alarm, Keyless Entry, Power Seat Package with Heated Front Seats, 6-Disc Changer, Power Sunroof, Xenon Headlights, Electronic Traction Control via ABS & Engine Management with Stability Control, Rain Sensing Wipers, Leather Steering Wheel, Tinted Windows and the Climate Controlled AC blow super cold air.

The car is only a 30000 orig kms car. Practically new. And has been extremely well maintained – used mainly for shows
All maintenance has been handled by Porsche dealers or Porsche specialist

COMES FROM A PRIVATE COLLECTION

WILL LOOK AT TRADES ? Musclecars exotics ? I'm open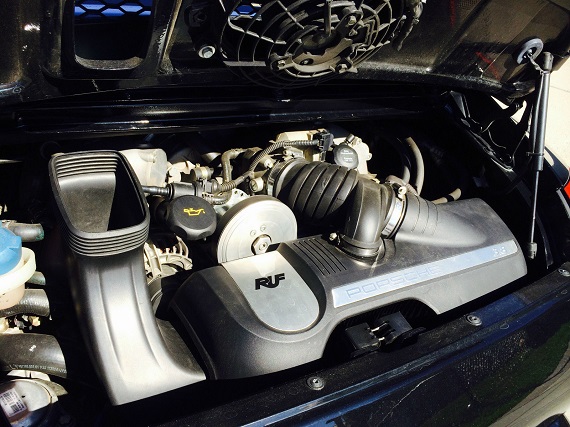 Turning our attention to the newest car in the comparison, this 997 turns to experienced tuner Ruf for its supercharged drivetrain. The Ruf R Kompressor was good for a reported 435 horsepower originally; a healthy jump over the 355 stock horsepower in the Carrera 4S but not quite as close to the 480 horsepower the "normal" 997 Turbo churns out. Performance is still impressive; 4 seconds to 60 m.p.h. and 13 seconds to 125 m.p.h with a 187 m.p.h. top speed. Needless to say, you're not likely to find the performance lacking. Outside this car has been fitted with GT3 aero bits and matched with some again expensive HRE wheels. Surprise, they're black. At least inside the sand colored leather gives a break from the otherwise monochrome schemes. Calling this car a true R Kompressor is where the problem lies; it's a converted car, so it doesn't wear an original Ruf build plate as such. It also doesn't he the Ruf body kit or wheels, which were much more attractive in my mind. This is a mixed bag; while that ultimately hurts the collectability, it does help to keep the price more reasonable than a full-blown Ruf. Also, because the conversion was done by a Ruf authorized dealer, the modifications look much more factory in their appearance than the TPC installs. Despite that, low miles and higher performance, the ask on this car is strong at $75,000; that amount will get you a factory Turbo with better performance. The seller doesn't explain the claimed 100 plus horsepower jump in performance to 475 w.h.p. over claimed R Kompressor figures, and while their assertion that the Ruf R Kompressor is rare and should be valued much higher, this is neither a true Ruf car nor worth the suggested $125,000.
Which is the winner? The performance, execution and condition of the 997 is undoubtedly the best, but classic look and no-excuses presentation of the 964 gets my vote here. In spite of the higher miles, it's the one that's offers the best supercar-level performance from a practical package; something the 911 has always excelled at. It also manages to be sinister through simplicity rather than the extrovert semi-Ruf cars. Which would you choose?
-Carter