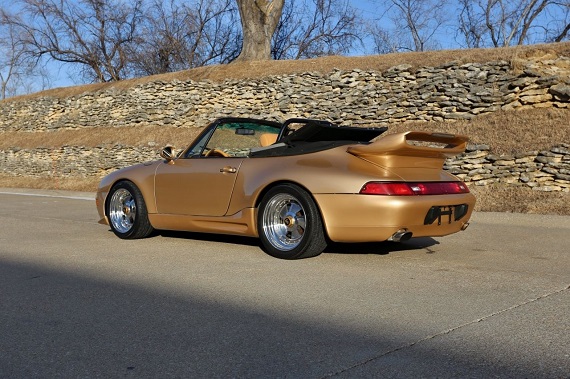 What is the tipping point in modifying a car? It seems a delicate line which is easily crossed; one that once tripped over pushes the car in question into a free fall from object of desire to ridicule. Obviously, if someone opens up a J.C. Whitney catalog and orders all of the accessories available for their Monte Carlo, it'll be a bit of a laugh. But what about when the ingredients are all top-dollar, high quality units? Let's take this 911 for an example and break down the components: at it's base, this is a 1977 911S Targa, or was. Now, by itself that's an increasingly valuable commodity – so, it's a good basis, right? Now it wears an updated 993 wardrobe; they're a hot commodity, too. And who doesn't love a cabriolet? Okay, so that's a lot of people. But some people like them, right? How about the motor, a Ruf modified twin-plug turbo? Wow, put those names together today and you've got yourself a retirement plan. And while not the purview of these pages, if you haven't been following auctions anything with the name Boyd Coddington attached to it has some serious value as well since his death. There has even been a spike in value of classic Recaro seats, and right now brown tones are still totally in vogue. So, with all of these individual bits added together, this car should be worth millions, right?
If you need a reminder that 1970s Porsches weren't always worth a lot of money, look no further.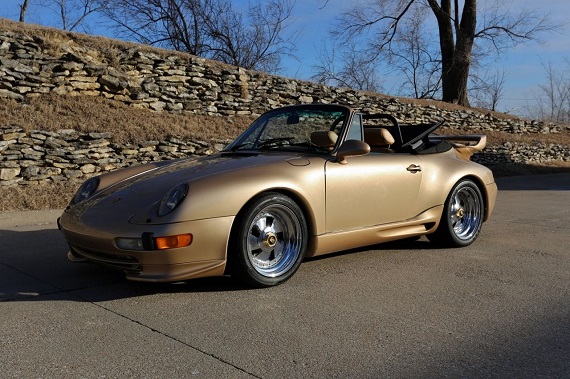 Year: 1977
Model: 911 Turbo Cabriolet
Engine: 3.0 liter turbocharged flat-6
Transmission: 4-speed manual
Mileage: 39,000 mi
Price: Reserve Auction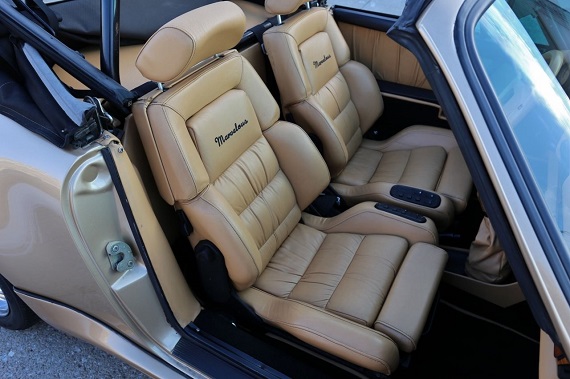 1977 993 Style Turbo Carrera Cabriolet-1977 930 Turbo 3.0 Twin Plug engine and 4 speed Trans.- Ruf Pistons Etc.-450hp-4-speed- Car is a 1977 911S Targa Converted in California in 2000 at a cost of over $100,000.39,000 miles-Special Boyd Alloy Wheels-Full Supple Custom Leather-Dash-Door Panels-Rear Compartment-Recaro Power Heated Lumbar Seats-Wood Package-3.0 Liter Twin Plug Motor with Ruf Pistons,etc-450 HP-Fast and Cool-A 1977 Porsche Single Plug Stock Turbo Motor just sold on Ebay that needed to be rebuilt for $31,600. My Complete Running and Driving Twin Plug fresh Motor and Complete Car That is Awesome- Porsche Turbo Cabriolet for a small sum.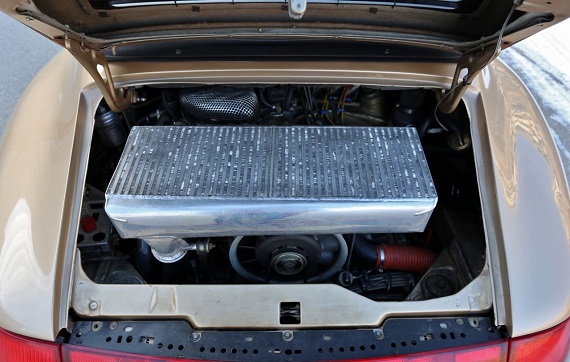 What a complete train wreck. I have no doubt that the conversion of this car cost all of the claimed $100,000 if handed to a shop to do. Can it be saved? I doubt it; the penultimate sentence of the listing hints towards the future for this car; part out. The value of late 70s Targas isn't so great that it would be returned to that configuration, and the execution on the updates – while pricey at the time – ends up cheapening all of the parts rather than being a symphony of design. Unlike what the seats would have you believe, this is just not a marvelous example. The car has gathered no bids at the $30,000 opening price point, and I doubt it will sell. But if you could get it for the right price, the motor, seats and some other bits could be redeemed in other packages. This car could be more valuable as an organ donor than as a complete package.
-Carter