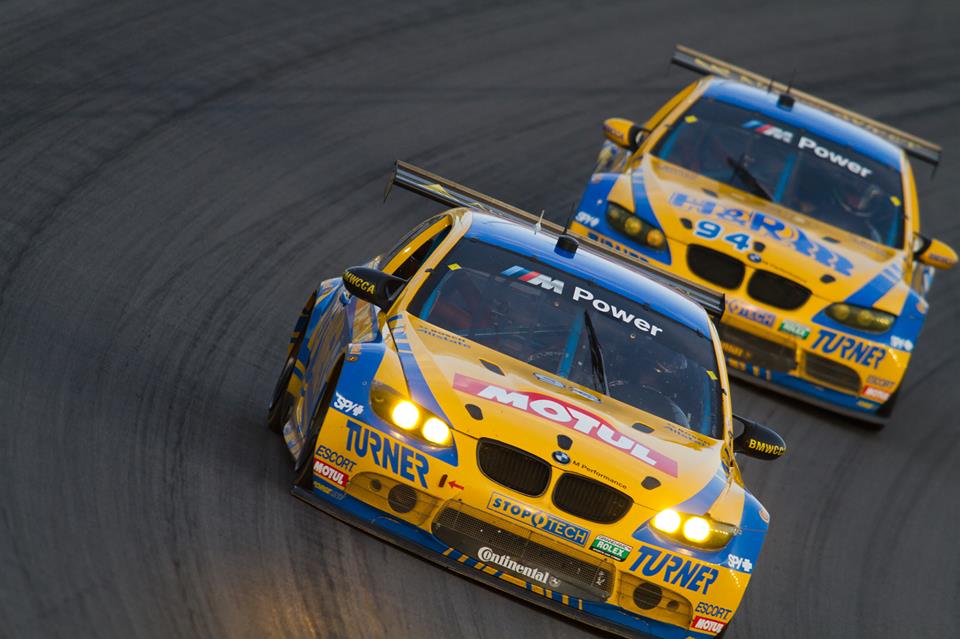 I have to admit, I got pretty excited when we first started talking about V8 week. There are so many different cars to choose from; but, it makes "Motorsport Monday" a bit more difficult. "Why", you say? Well, it turns out that even though most of the marques we feature use V8s in their road cars, not that many of them use them to race with. Finding an Audi DTM V8 Quattro would have been my preferred method of solving this problem, but there just aren't that many out there for sale. The Mercedes SLS AMG GT3s and Audi R8 GT ALMSs are still a bit too new to come up on the used market, and that really only leaves one option: The BMW M3 V8. Well, at least, that's what you would think, though the reality is that calling these Turner M3s "M3" is a bit of a stretch. Tube frame, carbon fiber bodied, M5 powered race cars that look like M3s, sure, but the reality is that these cars share only some dimensions with your road going E9x. Still, since this isn't "M3" week, but "V8" week, I think we'll allow them – and besides, for the asking price, you get two!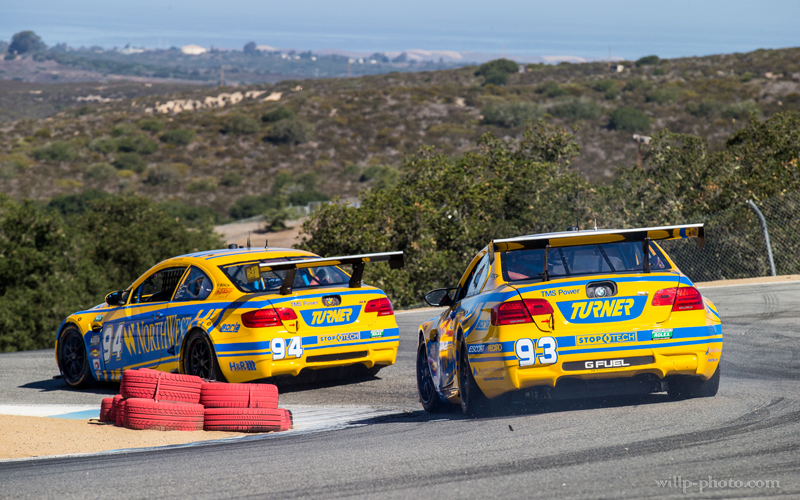 Year: 2011
Model: M3
Engine: 5.0 liter V8
Transmission: 6-speed semi-automatic
Mileage: N/A mi
Price: $450,000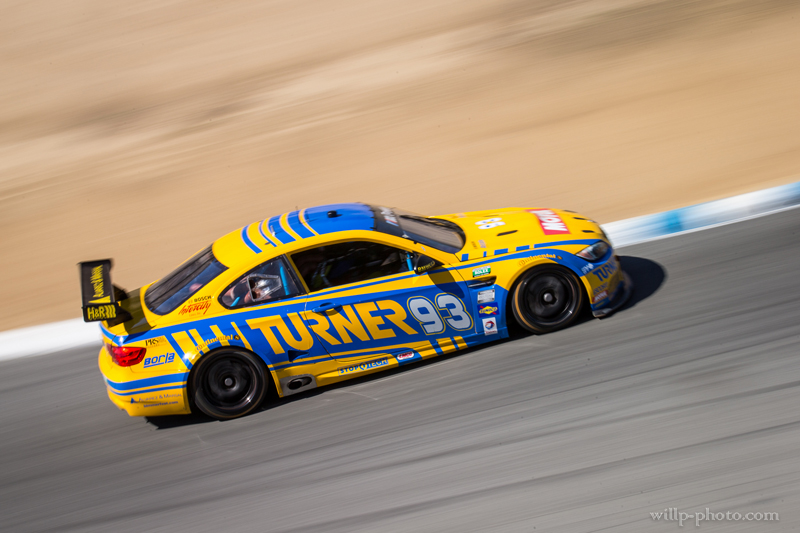 FOR SALE: Turner Motorsport Riley Chassis GT Class M3s

The No. 93 and 94 Rolex GT M3 are for sale. Riley tube frame chassis / M3 carbon body race cars highly competitive (7 class victories) in the GT Rolex class and are legal (with a few modifications) to run in the Rolex GT-D cars in 2014. We have invested over 1.6 million into these cars over the last couple years. Priced to sell $450,000/both (with enough spares to run them for many races !)

Car #94
Car #93

Past Drivers / Alternates:
Boris Said, Bill Auberlen, Billy Johnson, Maxime Martin, Andy Priaulx, Dirk Werner, Dirk Müller, Jörg Müller, Pedro Lamy

Chassis/Body
Chassis: Riley Technologies Mk XVI GT tube-frame
Layout: front engine – rear wheel drive
Body: carbon fiber based on BMW E92 M3 with 1″ Fender flares all around
Weight: Aprox 2600lbs w/o ballast.

Drivetrain
Engine: BMW S62 V8
Engine Management Bosch Motorsport
Motech Dash
Emco Transaxel w/ Paddle shifters. No lift shift and Automatic blip on downshift.

Suspension
Front upper and lower wishbones
Penske coil over damper
driver-adjustable sway bar

Brakes
Front Alcon 4-piston calipers
380mm Rotors
Rear Alcon 4-piston calipers
330mm Rotors

Wheels & Tires
Front Forgeline 3-piece
Rear Forgeline 3-piece

Price: $450,000.00

Price includes both cars and all spares. Please email spassen@turnermotorsport.com for more information. Serious Inquiries only.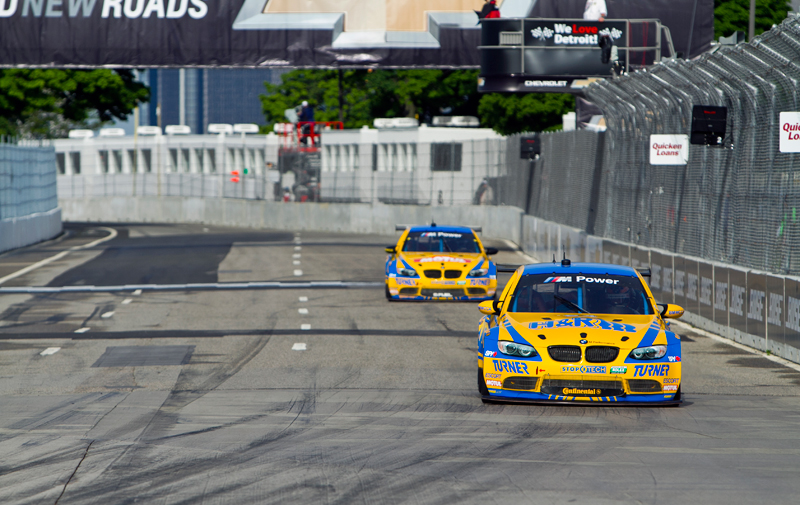 If you're a fan of Rolex GT or Continental Sports Car racing and a BMW fan, you've really enjoyed Turner's fight against the seemingly overwhelming competition in BMW M3s. I believe I'm correct that these cars have been the most successful M3s over here since the days of the PTG E36 M3s. Tune in to any race they've been in and you're guaranteed to see Auberlen sliding these cars around the way few can, pushing the limits of what he's been given – and often ending up on the podium. But for Turner the times and rules have changed and they're moving on, leaving us with not one, but two of their well developed Riley tube frame race cars to purchase. Turner claims 1.6 million invested, and watching the performance over the years, that number is pretty believable. Racing ain't cheap. But, as we've seen in Motorsport Monday features, buying someone else's old race cars can save you a bundle of money.
That's not without it's issues, as again if you've been following Turner's races, you've witnessed these cars "trading paint" with some of their competitors, bounce through gravel traps, and fly through the air at inopportune and unexpected times. Despite this, they are simply the best developed "M3″s that you can buy right now. A veritable who's who of sports car racing has piloted these two cars. They were no expense spared, best parts out there builds. The M5-derived S62 powerplant has proven reliable enough to run in the Daytona Prototype category. Brakes, suspension, wheels, aero, electronics and transmissions are all state of the art. It's noted that these cars will be eligible for the new rule set with modification, but the future owner would also be able to qualify for other series as well – including BMWCCA racing, NASA, and in the future some vintage race events. Turner has given BMW fans, German car fans in general, and Motorsports fans something special with their run in these cars and watching them has truly been magic.
On a side note, I was also pretty excited as to how many categories these two race cars qualified for – at six individual categories, I may have just set a GCFSB.com record. I also have a special connection to Turner; when I was about 14 years old, Will gave me one of my first rides on the track way back when he was an instructor with the BMW club running a then not-very modified E30 M3. It's really neat to see how far he's been able to come! Now, grab your 1/2 million dollars and go set some records of your own by owning these great pieces of history!
-Carter