I'm kind of mesmerized by this shade of blue. The color is Tahoe Blue Metallic and here it adorns a 1990 Porsche 911 Carrera 4 Cabriolet for sale in Florida with 63,755 miles on it. We've featured Tahoe Blue Metallic before, but don't see it often. It's a rare color and wasn't available for very many years. What really has me awed is the way it possesses so much color even while being photographed in the shade. It really pops and as someone who has always been a big fan of blue in general it's a great version of the color. It won't snap your head around the way Riviera Blue might, but it won't blind you either. It reminds me of a richer version of Iris Blue from the '80s and is just really pretty.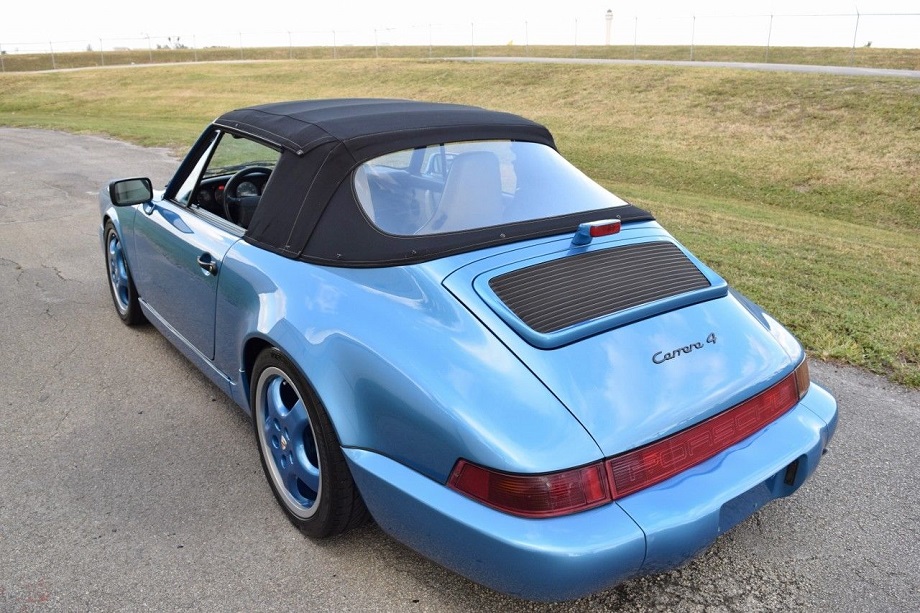 Year: 1990
Model: 911 Carrera 4 Cabriolet
Engine: 3.6 liter flat-6
Transmission: 5-speed manual
Mileage: 63,755 mi
Price: $49,500 Buy It Now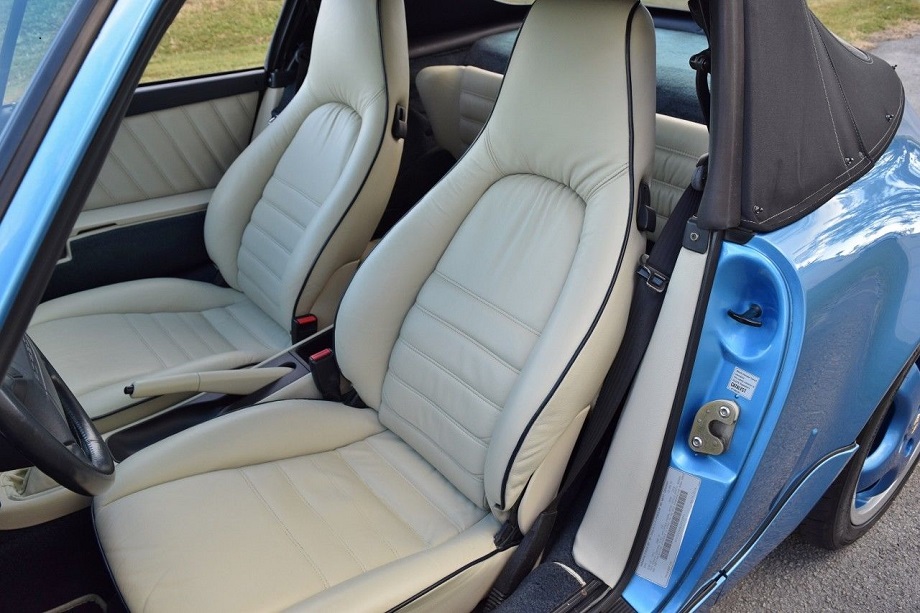 1990 Porsche 911 Carerra 4

Here we have a very Rare Tahoe Blue Metallic Porsche 911 Cabriolet.

Extremely clean car inside and out, only has 63,755 Original Miles.

West Coast Car California/ Reno Clean history NO accidents, Clean Carfax

Comes with color matching Cup wheels with Hankook Ventus Tires,

Has a perfect euro stance and looks stunning.

The interior of this car is like it was still 1990. Convertible top works perfectly,

The Seats are immaculate, free of any cracks rips or tears and the door panels look like new.

The Engine and transmission are in excellent condition the clutch is soft and its very

easy to drive. Every gear goes in smoothly and engine pulls strong.

All books and manuals will come with the vehicle when purchased

View Walkaround video below


PPI Welcomed

Serious inquiries Call 786-377-4331 Eddie or 786-291-3622 Danny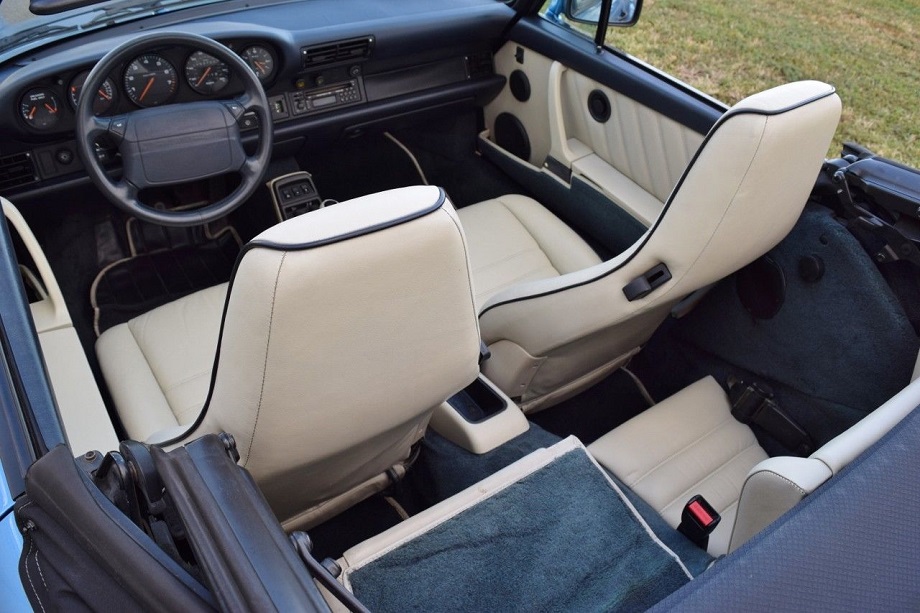 The owner of this car must be quite the fan of Tahoe Blue because even the wheels have been painted that color. It's not bad though and compared with the standard silver wheels might actually be an improvement. I'd be curious how a darker wheel might look, either black or perhaps even navy blue. My only real quibble with this 964 is that I wish it were a Coupe rather than a Cabriolet, mostly because with the Coupe we'd get a lot more of that great exterior color. Though I must admit, a top-down cruise in a 911 like this does seem really appealing. Purely gazing from a distance, I'd prefer the hard roof and more blue.
The overall condition of this 964 looks quite good. That helps explain why the paint can still pop so well even when sitting in the shade. It seems well cared for. The interior, too, looks to be in good condition. The color combination here is a familiar one we've seen many times on blue 3.2 Carreras, though on this 964 there is additional contrast provided by dark blue carpeting to match the dark blue dash. Linen always has seemed like it'd be a very difficult color to keep clean in a cabriolet so at least those carpets might stay looking a little cleaner. It all looks in good shape here.
Naturally, this 911 comes with all the usual caveats of having it inspected and hoping it's well documented. Assuming no issues in those regards the asking price doesn't strike me as all that bad. The Carrera 4 and Cabriolet aren't always the most sought after of 964s, but a rare, and beautiful, color such as this one should still draw some attention.
-Rob