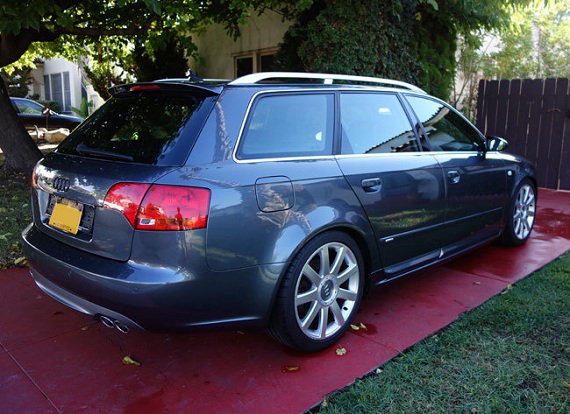 In the world of desirable Audis that enthusiasts want to import from Europe, there are multitudes of wagons; the S2 and RS2 are favorites, but truth be told there were few fast Audi wagons that were brought to the U.S. compared to those that have been available in Europe. There are several generations of RS wagons, S6 pluses, and even the original S4 4.2 V8 is pretty desirable. Notably missing from most lists would be cars like the one today, and that's a shame because given the option between owning a B7 4.2 V8 powered S4 Avant or this car, I'd choose this car any day of the week and twice on Saturday. Why? Well, first off, there's the name – one of the longest in Audi history. Not so simply stated, this car is a 2007 Audi A4 3.0 TDi Quattro Avant S-Line, but enthusiasts like to add the 6-speed manual part on. In the realm of cars we didn't get that are spectacular, this is pretty high on my list. Plenty of punch, a healthy does of sport, the great looks of the B7, wagon and all wheel drive utility and good fuel mileage? Sign me up: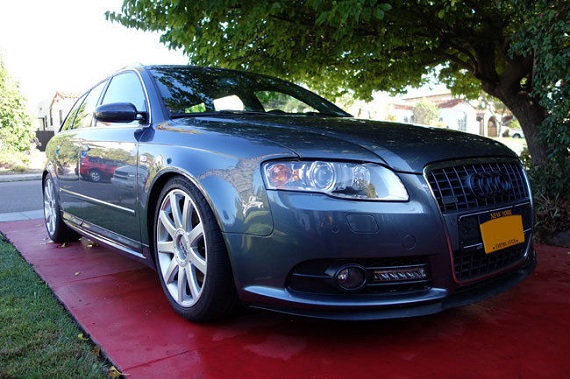 Year: 2007
Model: A4 Quattro S-Line
Engine: 3.0 liter turbocharged V6 TDi
Transmission: 6-speed
Mileage: 94,770 mi
Price: $26,990 Buy It Now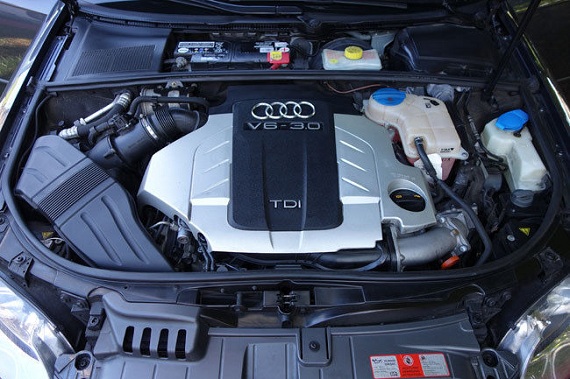 German Audi A4 B7 Avant 3.0 V6 TDI Quattro S Line All Euro Options

This is a one of its kind Audi 3.0 V6 TDI Quattro S Line Advance Plus Version direct imported from Germany!
It´s 100% genuine euro spec. Audi B7 Avant and comes fully equipped with all available options!

This Audi is the only one of its kind in the US!
We brought the Audi with us when we moved from Germany to the US in January 2012.
The Audi has a legal, clean and clear New York title and is registered in NY. I am the 2nd Owner and have the car for 3 years now. All services were done always on time and always at certified Audi workshops. This Audi was never involved in an accident and has no damages! The engine and transmission are spotless and run Uber-GREAT! City: 32-35 mpg / Hwy: 40-45 mpg!!! Please be aware this is a 3.0L V6 Diesel with lots of power… There are no mechanical or technical problems. The Audi is super reliable and never caused a problem. Please understand this is a 100% German Version.
The quality and craftsmanship are not comparable to the B7 models you know here in the US.
Many of the options in this Audi were never available to the North American market!

Original List Price of this Audi was: 58,000 Euro / $80,000 USD !!!

Please see details:

100% Genuine German Audi A4 B7 Avant/Wagon
VIN: WAUZZZ8E57A070242
Model: 2007
Odometer: 94770 Miles
3.0L V6 TDI 233HP/171KW – 450NM/332LB.FT
Quattro All-Wheel-Drive
6-Speed Manual Transmission
Full German S Line Interior Package
Full German S Line Exterior Package Incl. Bumpers, Trims, Valance, DTM Side Skirts + RS4 Mirrors (Powered + Heated)
Audi S Line Advance Plus Suspension
TDI S4 Exhaust System
Full Leather Interior
RS4 Pedals
Birch-Wood Interior
Dual A/C
Heated Full adjustable S Line Sport Seats
Power Sunroof
All Black Headliner
Leather Sport Steering Wheel Fully Powered (Radio + Phone)
Cruise Control
Automatic Headlights Bi-Xenon (HID) for Low + High Beams Incl. Curve Lights (Premium Euro Light Package)
Daytime Running Lights
Front Fog Lights
Rear Fog Lights
Headlight Cleaning System
Audi Navigation Plus System – Upgraded to US/Canada Road Map
Audi Bose Advanced Sound System
Bluetooth
I-pod Adapter
CD Player
Rain Sensor
Leather Armrest Front + Rear
Cargo Net + Cover + Fasteners (Premium Cargo Package)
Audi Interior Ambience Lights
Power Windows
Airbags
Audi 8×18 Sport Wheels
New 235/40/18 High Performance Michelin Super Sport Tires
New Audi Alternator + New Belt
New Audi Battery
Audi Premium Mobile Long Life Engine Oil (20.000 Miles Interval Certified)
Speedometer Faceplate Changed To Miles

Since there are so many options and feature I might missed mentioning some of them.
Please see images.
So if you have any questions or would like to see the Audi in person please feel free to contact me through Ebay.
Please leave your phone number – I will call you back!

The only reason why we are selling our Audi is we need a bigger car for our (soon) extended family.

The car is currently located in San Diego, CA.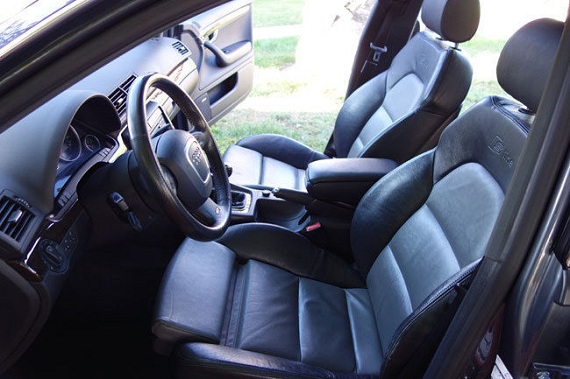 Mind blown. The S-line package really made the B7 a great looking car, and this one is no exception. The list of options alone is impressive, as is the original $80,000 price tag. As diesel wagons go this is about as desirable as one gets. These cars can be chipped and opened up and hang with S4s without much difficulty, but even in stock form the 3.0TDi isn't exactly a slow car. This car combines all of the wonderful attributes missing from U.S. bound Audis these days – a turbo diesel RS4 Avant look with a 6 speed manual. I keep looking at the price and considering what organs I can do without; yes, it's covered nearly 100,000 miles but looks pristine and the importation work has been done. I wouldn't be surprised if this is the only 3.0TDi A4 Avant in the U.S., and it's likely to be the only one for quite a long time. At $27,000, this car strikes me as a very good deal all things considered.
Now, does anyone know what a spleen brings on the open market and how long I can live without it?
-Carter