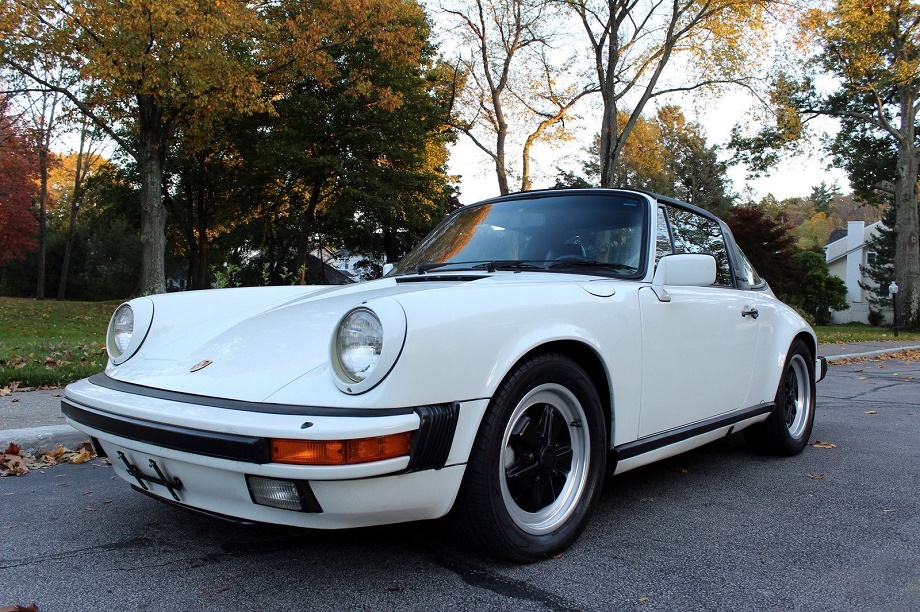 If you find yourself desiring a classic 911 from the '80s you're immediately presented with a few decisions. The first of which, while seemingly the most straightforward, can actually present the biggest quandary: which model do you get, the 911SC or the 3.2 Carrera? Both are great and their similarities in design and performance are such that either model should fulfill your desires. But let's say you're set on the 3.2 Carrera. You want the improved performance and slightly more refined feel. You still have one more decision to make: would you rather find one of the earlier models (1984-1986) utilizing the long-standing 915 5-speed transmission or a later model (1987-1989) with the newer G50 5-speed transmission? It seems a minor detail, but the transmissions do make a difference. Most drivers find the G50 to be the nicer shifting of the two and it is a more stout transmission to begin with, a point that certainly could make a difference 30 years from new. However, the G50 also is heavier and typically the prices for the later Carreras, in part because of that transmission, tend to be higher. If you're thinking strictly about adding one to a collection the G50 probably is the one to get. For a driver? It's not so straightforward.
Generally speaking, unless you're very patient most of these decisions will be made for you since you're typically best off by buying the best available option from these years. A well sorted 911SC is likely to bring you more joy and fewer headaches than a 3.2 Carrera with some issues. Sometimes, however, the options are such that you really can have your choice and, in fact, in our case here your choice really is distilled down almost completely to the different transmissions.
Here we have two Grand Prix White 3.2 Carrera Targas with pretty similar mileage, pretty similar asking prices, and seemingly very similar condition. Both also are located in the same general region of the country. The only real differences are the interior color and the model year. Let's proceed in chronological order and begin with this 1985 Porsche 911 Carrera Targa, located in Miami, with Burgundy interior and 103,000 miles on it.