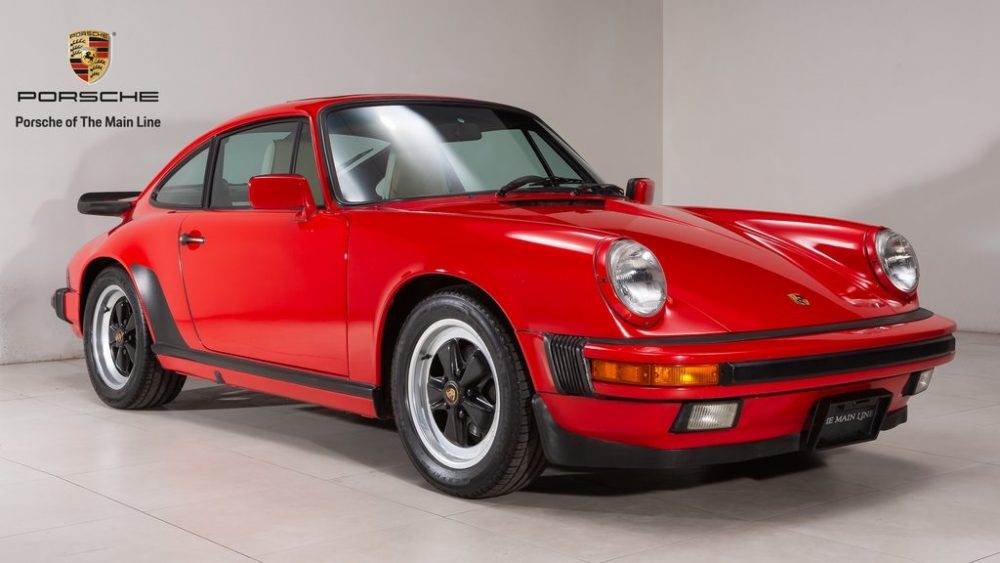 Back to basics for me here. This isn't a special model, nor is it a special color or equipped with unique options. It's not even terribly modern. In that regard it's a relatively basic '80s 911, but that does not mean it isn't an exceptional example of what it is. This is a Guards Red 1987 Porsche 911 Carrera Coupe, located in Pennsylvania, with what I believe is a Linen leather interior. The condition looks excellent, the mileage, which comes in at just 45,085, is quite low and it appears to be almost entirely original. The only obvious non-original equipment is the aftermarket radio, but the original unit is said to come with the car. We aren't shown the option sticker nor the CoA so we can't say for certain that the equipment we see is its original specification, but it is purported to be and we can hope that a little more thorough perusal will lead us to one of those items. Overall, this appears to be a very nice example of one of my favorite air-cooled 911s.
Year: 1987
Model: 911 Carrera
Engine: 3.2 liter flat-6
Transmission: 5-speed manual
Mileage: 45,089 mi
Price: $71,990 Buy It Now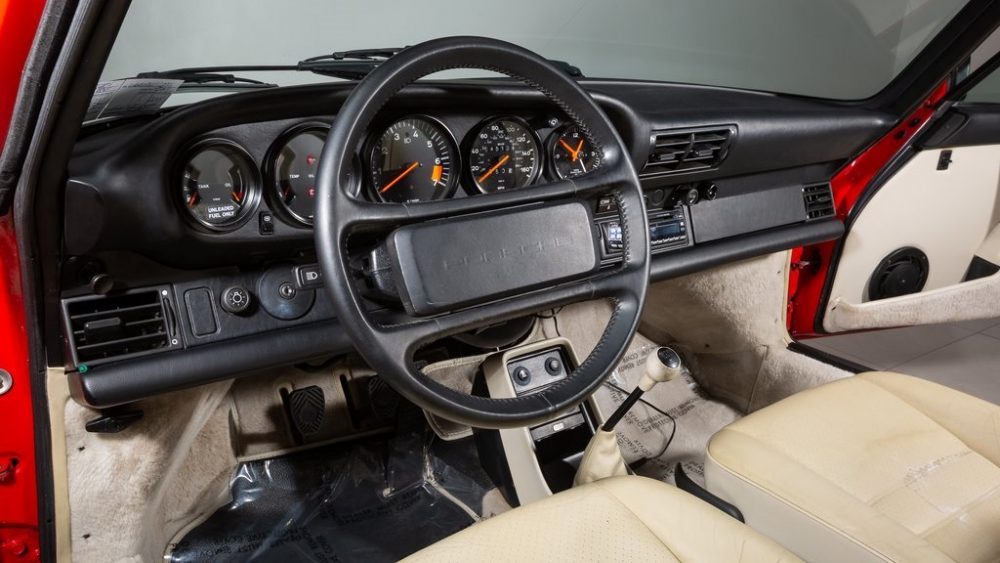 MANUAL TRANSMISSION, CLEAN CARFAX, FRONT AND REAR SPOILER! 45K MILES, 16″ WHEELS. MAJOR SERVICE JUST COMPLETED. You are looking at a 1987 Porsche 911 Carrera Coupe. This vehicle has 45,089 total miles on the odometer. It comes fully equipped with Front & Rear Spoiler (Option Code473), 4-Spoke Leather Wrapped Steering Wheel, Rear Windshield Wiper, Leather Headliner, 16″ Wheels, Climate Control, 5-Speed Manual Transmission, Alpine Headunit w/ CD Player (Original OEM Headunit is with the vehicle as well), and much more. This vehicle has Detailed Service Records Available. We just performed the major service as well as replaced the fuel injectors. This vehicle is out of factory warranty. Porsche of the Main Line was given the award as the top Premier dealer in the U.S., an award given to the dealer who exhibits uncompromising excellence in every phase of business – a title distinguishing us as the best of the best.
Please feel free to call or e-mail with any questions or comments.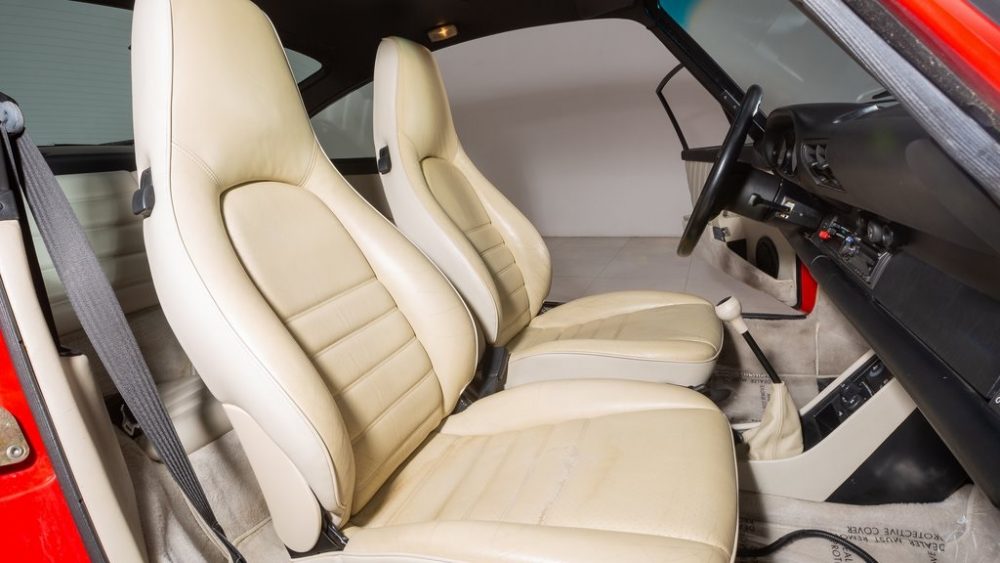 It probably shouldn't be surprising that this Carrera is pretty high priced. It's been a little while since I've checked on the market for these low mileage examples, but I suspect the general softness of the air-cooled market of late will signal that this price is indeed too high. While 45K miles is quite low it isn't the super low mileage we sometimes see that does command significant premiums. But I don't want to let that distract me from such a nice looking 911.
Taken separately neither Guards Red nor Linen is a rare color for this time period, but it is rather rare for us to see them combined. In truth, I don't think it'd be my preferred combination; the Linen interior is just a little too light for that bright red exterior. It might be worth seeing in person though to get a better sense of how the colors work together. I like a light colored interior on a red car, but typically that skews more toward the darker tan part of the spectrum than the very light shade of Linen. I always wonder how easy it is to care for a Linen interior, but this one shows well. There's little wear and it all looks quite clean. The same goes for the exterior and the engine bay too looks to have been kept looking good. Given that this 911 is said to come with a detailed service history we can hope that everything will have been taken care of properly and on time.
I am a whale tail guy so I always like seeing these Carreras with their front and rear spoilers. I also like these 911s in one of the bright colors from the period so overall this example hits a lot of the right spots for me. If the price can come down some, then it should make for a nice buy.
-Rob