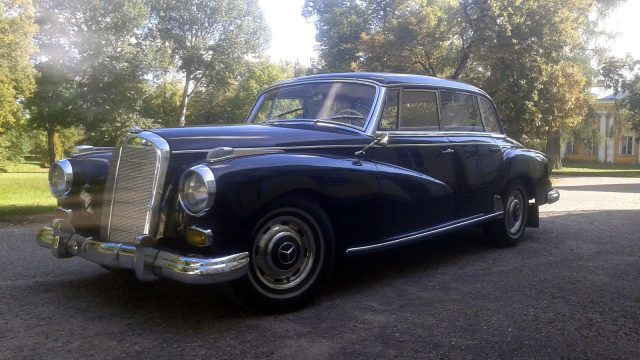 As we wade through this crazy time where every somewhat desirable vehicle is suddenly worth three times as what they were worth 5-7 years ago, I do suspect there are some cars that haven't got caught up in that wave. I think today's car, the Mercedes-Benz 300d Adenauer, is still a nice collectible piece that isn't insanely priced — at least for what it is. I've looked at the Adenauer before, so if you want some more information these go check that the 1960 from a little under a year ago.
The W189 is still, at least in my opinion, undervalued for the total package it presents. This car was the best sedan that Mercedes could make during this era and at the same time it's not unreasonable to own and live with unlike the car that replaced it, the 600. The Adenauer looks as stately as anything on the outside, the interior is spacious with a ridiculously opulent dash made from all wood and you weren't cheated under the hood with the same (although slightly detuned) M189 straight-6 from the 300SL. So how much does all this cost?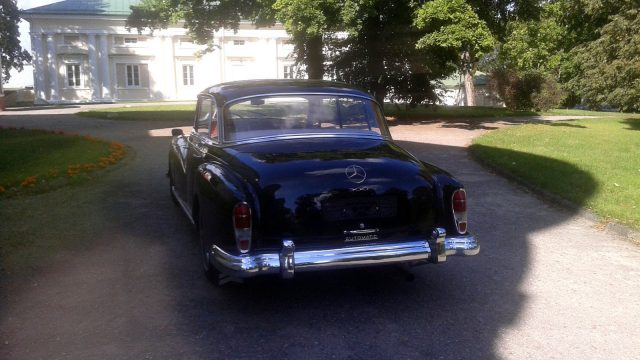 Year: 1958
Model: 300d Adenauer
Engine: 3.0 liter inline-6
Transmission: 3-speed automatic
Mileage: 117,000 km (72,700 mi)
Price: Buy It Now $58,000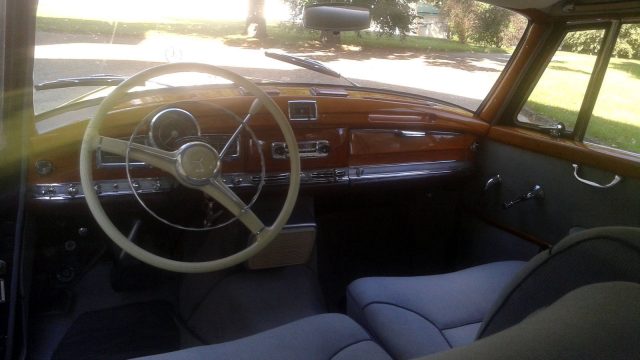 The Mercedes-Benz W186 model 300 was a high-end luxury car produced by Mercedes-Benz between 1951 and 1957. The company's largest and most prestigious automobile, it was the Maybach of its day, elegant, powerful, exclusive, and expensive. It recommended the pre-WW2 tradition of the flagship super-luxury class automobile, which was unbroken from the simplex 60 hp model of 1903 up until the 770 Grand Mercedes from the 30's. Three versions were produced in succession, known informally as the 300a (or simply 300), 300b, and 300c.
…