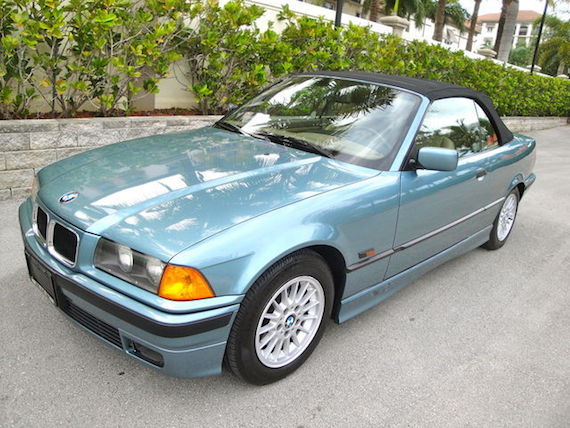 BMWs have always been about performance, but there are some that want the image of performance with a side of comfort. For those consumers, there are plenty of options from the Munich manufacturer, especially with regards to the current lineup. Look back a few years, however, and there are few better cruisers than the 3 series convertible. Introduced in the 1980s, these cars became the object of desire for yuppies the world over. Fast forward into the 1990s and they began to feature more refinements and a greater list of options. This Marea Green 328i convertible for sale in Florida seems to be the perfect motoring companion in which to traverse the Sunshine State.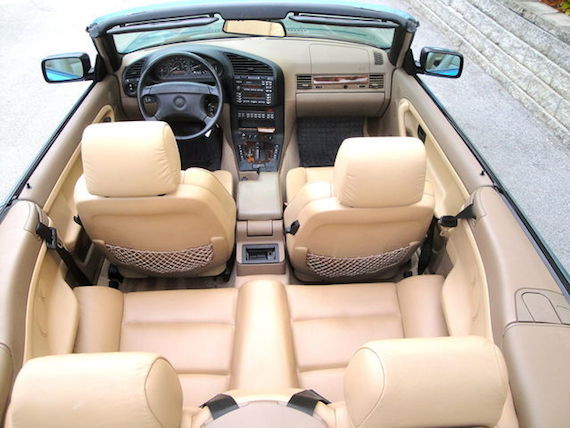 Year: 1996
Model: 328i
Engine: 2.8 liter inline-6
Transmission: 5-speed automatic
Mileage: 65,645 mi
Price: Reserve auction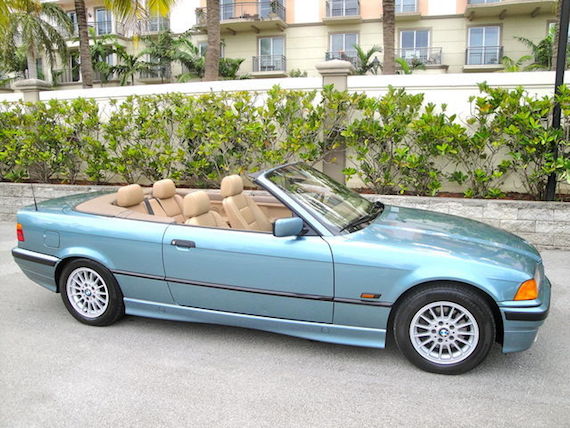 Free Carfax upon request. This is an unbelievably nice 1996 BMW 328i Convertible. It is a one owner vehicle with only 65,645 original non smoker miles. It is literally the needle in the haystack. It is in such nice shape. I was so impressed. The exterior looks gorgeous. A fresh looking color that shows fantastic. Aside from two small chips on the right side (pic) the exterior looks amazing. The interior is extra clean and shows no wear or issues. The wood still has its luster and looks fantastic. Everything is in great working order including the air conditioning. To drive this vehicle is to fall in love. It is so tight and strong and very impressive. Rarely do cars come across with this one owner background and back it up with this ultimate condition. A really true find that is available now. The fog light is missing on the drivers side and will be replaced before being delivered. Call Andy with any questions you might have including our reserve and how to end the auction early on eBay. 954-658-0021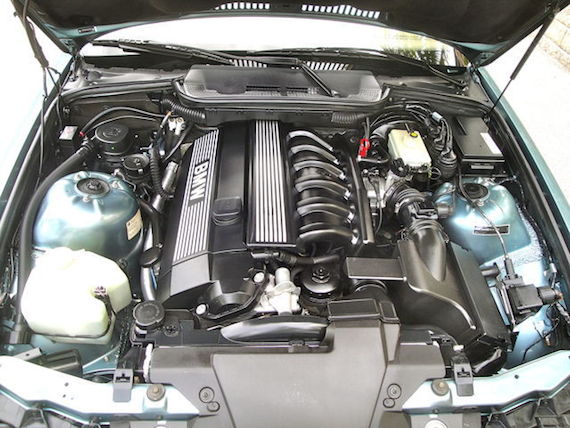 My uncle had an identical Marea Green 328i convertible and I have to say, it's a pleasing color, if a bit indicative of the 1990s. He modified it slightly with the Style 22 M3 rims of the era, which gave it a more of an aggressive look without looking too out of place. Prices for these open roofed E36s have fallen into a nice, affordable realm for those wanting a lot of style on a budget. With 65k on the clock, there's plenty of life left on this one. Expect to pay somewhere around $6,500 to $8,500 for an example like this.
-Paul