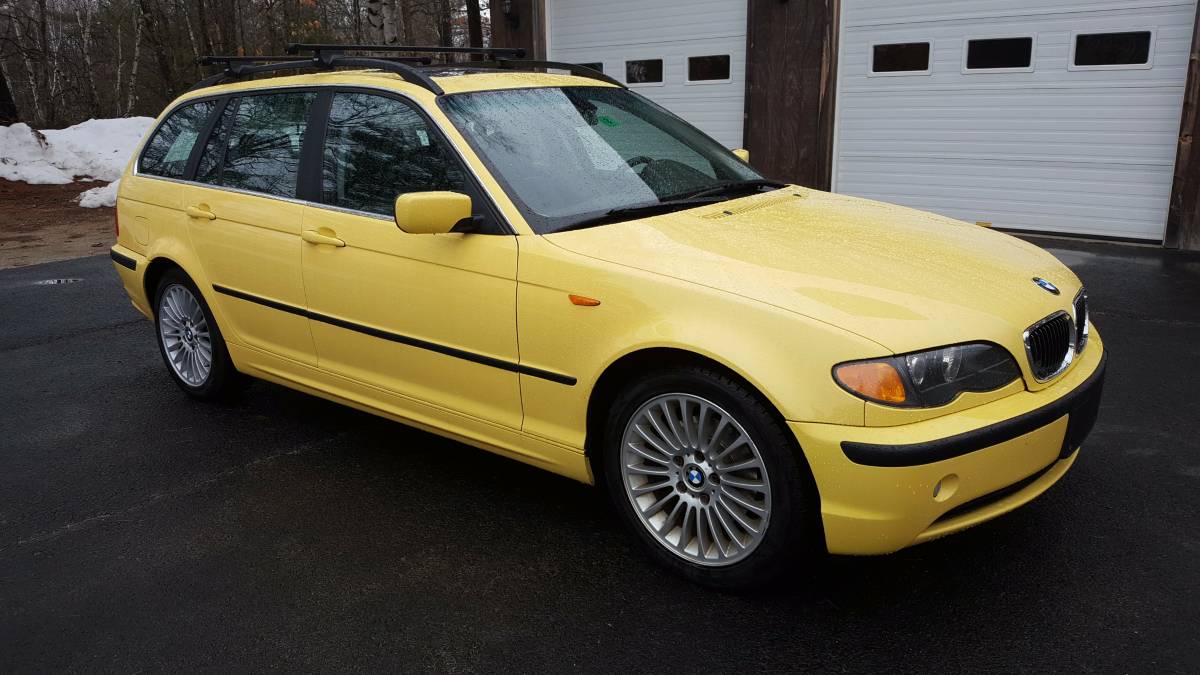 "Too expensive" shouted a few Facebook comments on yesterday's 330xi Feature Listing. "It's 11 years old with 130K. WTF!"
He wasn't alone, and I find that strange. Because, well, here's a 14 year old 325xi. It's got 159,000 miles. And, the asking price is a latte away from $8,000. There's no maintenance disclosed, nor the careful care shown to our Feature Listing car, either.
But my guess is no one will be complaining that this particular all-wheel drive BMW is overpriced. That is simply because of the configuration in this case. While it's certainly very rare to come across the E90 sedan in the specification of the Feature Listing from yesterday, I've never seen an E46 in this spec – nor are you likely to see another. That's because this particular car is claimed to be one of one – the sole BMW Individual spec'd Dakar Yellow 325xi Touring 5-speed Sport Package.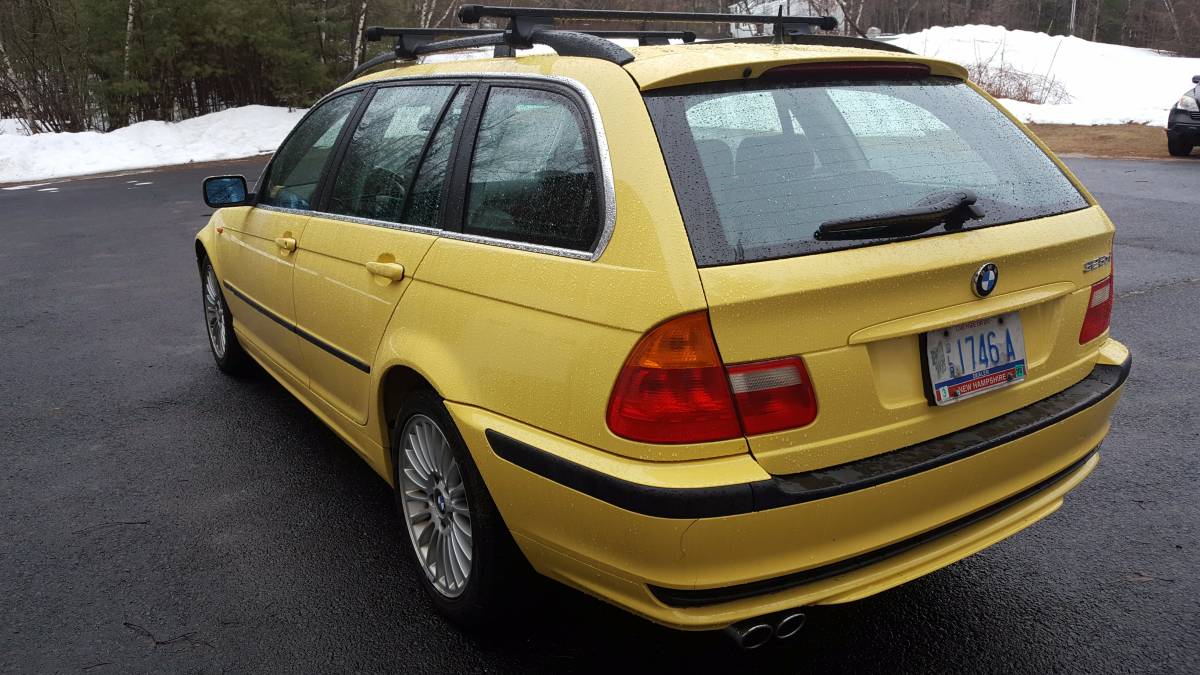 Year: 2003
Model: 325xi Touring
Engine: 2.6 liter inline-6
Transmission: 5-speed manual
Mileage: 159,000 mi
Price: $7,995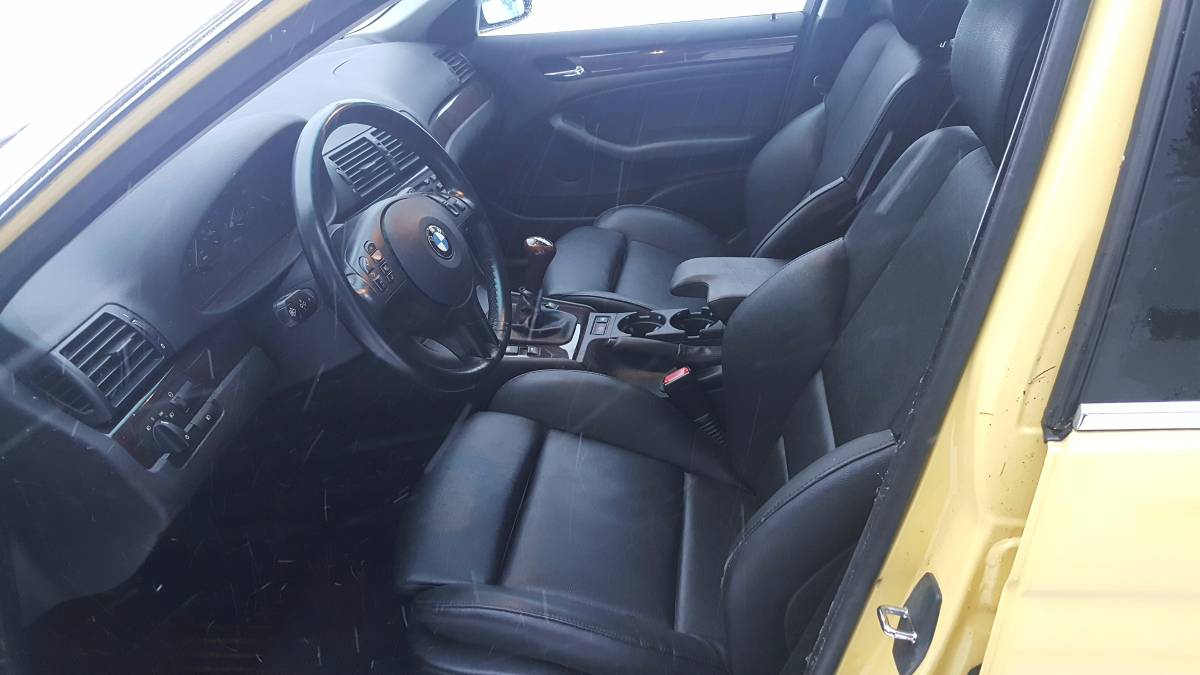 2003 BMW 325XI AWD TOURING WAGON, 5SPD, SPORT PKG, LOADED. RARE!!! THIS IS THE ONLY DAKAR 337 YELLOW WAGON KNOWN TO EXIST. 159K, CAR IS LOCATED IN JUPITER

CALL RYAN AT 603-264-7125 OR E-MAIL

TRADES WELCOME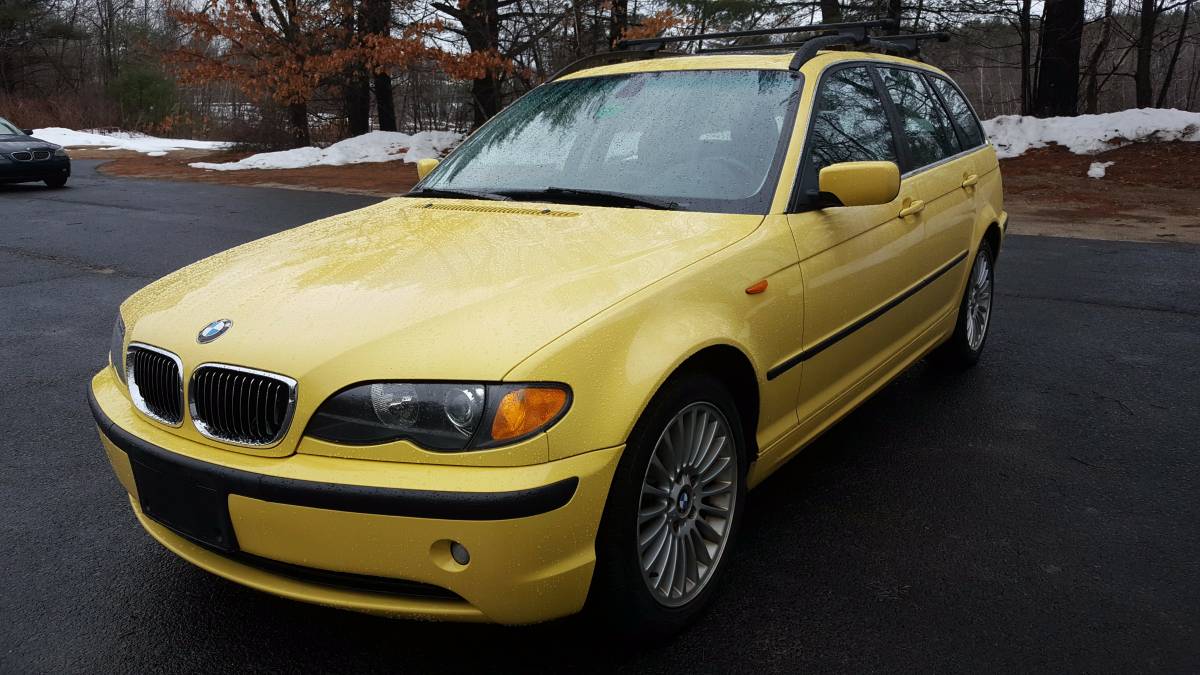 What's to like? The color, sport package and 5-speed manual in a wagon, of course. It's got heated seats, too, and Xenon lights. In all, it's nicely optioned. What's not to like? There's zero disclosed maintenance, zero history, and you're at 160,000 miles on a fourteen year old E46. Granted, these have a pretty robust build all in all, but still, you need to look for rust and leaks. The price is a strong premium for the color and configuration. And unlike the N52, the M54 in the 325 with the wagon and all-wheel drive can feel a bit sluggish. It also will struggle to return mid-20s with the 5-speed.
But you probably don't much care, because it's a Dakar Yellow sport package manual Touring. UNICORN!
-Carter