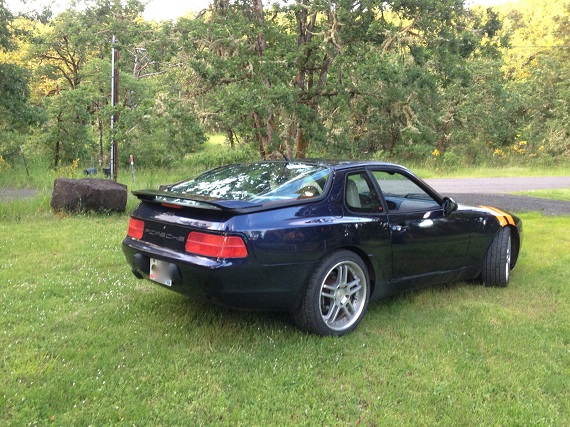 You don't have to despair if you've missed out on the E30 M3 and Porsche 911 market – there are still plenty of alternatives that make great occasional vehicles with enough sport to have fun with and enough presence to make you feel really special. Two of the best coupes from the early 1990s are often overlooked and are still very affordable – the Porsche 968 and the BMW 8 series. Now, truth be told most 968s are out of the "10K" price range, and 850i/Cis are often close in disrepair if they're at or below $10,000. But if you're willing to take higher miles on the well-built 968 chassis and opt for the smaller motor in the E31, you can find examples of either that fit a budget. Which would you choose?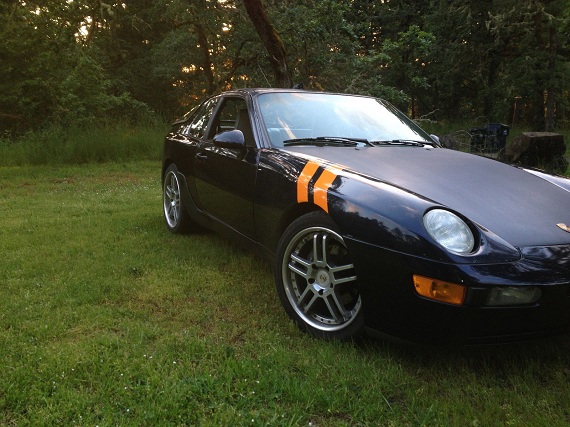 Year: 1993
Model: 968
Engine: 3.0 liter inline-4
Transmission: 6-speed manual
Mileage: 199,253 mi
Price: $9,500 Buy It Now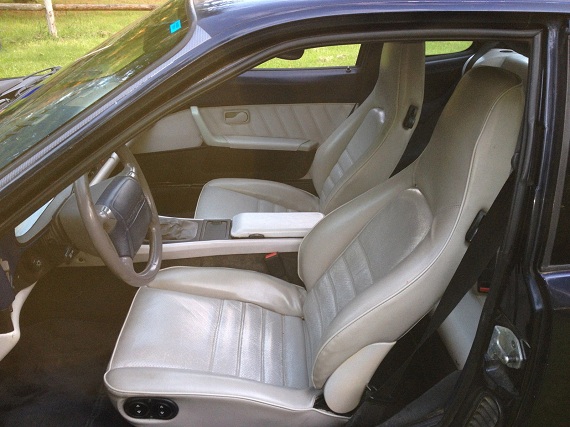 up for sale is a well maintained $50,000 sports car with just under 200K miles on it.

drivetrain: when I bought this the oil cooler was leaking into the oil, so the previous owner had it parked for a few years in dry storage. I had this fixed, compression checked and motor gone through with all fluids changed at 196k and everything checked out. Compression numbers were not written down, but was well above levels requiring rebuild. It has been running mobile 1 full synthetic 0-40 for at least the last 40k miles. The timing belt was changed at 160k, was what I was told; there is no paperwork to substantiate this. according to the dash instruments, oil pressure is typically at 4 of 5 when under any sort of load. drops to 2-3 at idle. Big brake kit, with stiff suspension system. I think one of the previous owners had track prepped it…

bottom line: it pulls hard, doesn't smoke at all. I had it over 100 mph one time and was surprised just how much the car calmed down.

Interior: there are cracks in the dash, the center console is a little rickety but intact. The sunroof motor runs well, the gears were changed a month ago, but unfortunately there is a slight bend in the drive cable which causes it to hang up: taking the sunroof off requires removing the screws holding the gears in place (boo!). the headliner has been torn around the sunroof latches and to access the hatch. The hatch has been rebuilt. the passenger recarro seat could use some refastening/clips as it is "coat-tailing" on the back of the seat! kenwood stereo, CD with auxiliary input. Stock speakers still work fine, one cuts out occasionally. rear wiper turns itself on when you round corners, otherwise doesn't respond so I have it unplugged.

Exterior: midnight blue paint, some oxidation on the roof. there was a bit on the hood as well, so carbon fiber vinyl was placed to help hold it over until paint time comes. One of the previous owners put tacky red stripes on the passenger fender, which were oxidized and showing through to the blue paint, so I had these vinyled with the orange as shown. personally, I think it should be consistent color, but was concerned that if I had these removed that it would cause a worse problem. that said, I'm sure there's people out there that would like it this way. factory wing is paint matched. body is straight, no bumps or paint nicks noted to bumpers. some body work has been done, but done well (I can't tell what they did and I have a discerning eye). front driving lights cracked but still functional. headlights work well.

wheels/tires: SSR racing 18″ 3 piece wheels with sumitomo HTRZ III, front 235/40ZR18, rear 275/35ZR18. Rear tires have about 300 miles on them, front indeterminant, but plenty of tread left. cost: 400/wheel, 160 per tire. 3 of the stock rims are also available for an extra $200 (one was stolen out of the garage!), tires are almost new.

local pickup only. I reserve the right to end the auction early due to other listings.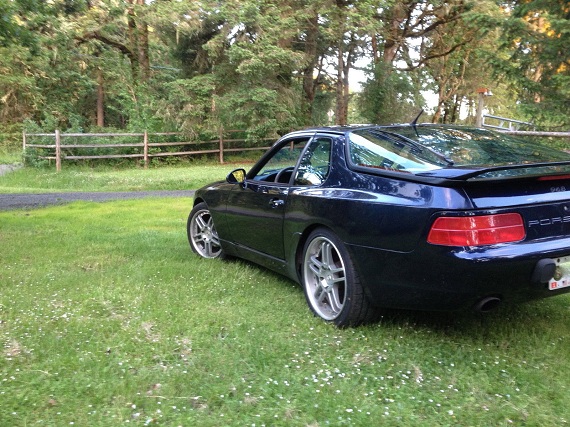 I really like the 968 a lot, and finding one below $10,000 is compelling. What isn't is the mileage; nearly 200,000 miles means this car is well worn and will likely need a going through to be a reliable driver. It's further a shame because if the exterior was pristine I'd probably be willing to deal with mechanical fixes, but it seems that most of the exterior is in need of refinishing. To top it off, I'm not a fan of the wheels. This was a neat car, but now it looks a bit tired; if you're looking for a potential track candidate maybe it's a good choice, otherwise I'd probably pay a premium to not have the miles or condition of this car. How about the big 8 then?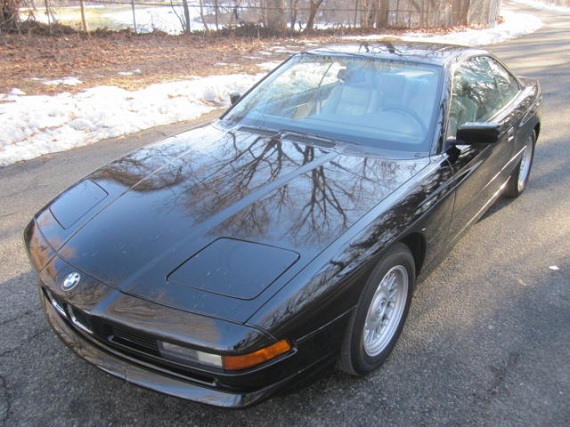 Though the headlines when new went to the 12 cylinder variants and the car is generally associated with that motor, the reality of keeping those twin-6s going today is less than appealing. However, slot in little brother power and the 840Ci becomes an interesting alternative; all the looks of the 8, but the relative reliability of the M60. Sound good?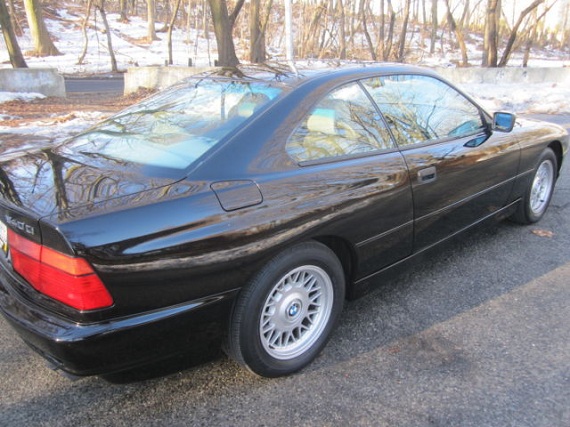 Year: 1994
Model: 840Ci
Engine: 4.0 liter V8
Transmission: 5-speed automatic
Mileage: 112,677 mi
Price: $8,950 Buy It Now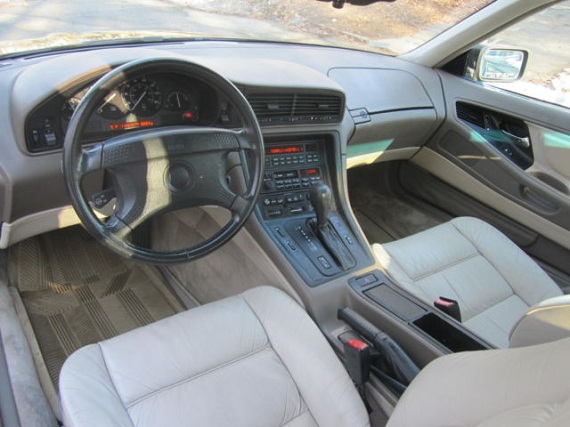 "starts right up, runs well, sound beautiful all stock unmolested. original paint, original radio and trip center, clean interior with no rips or tears. lots of receipts that include dealership service, not another 840 like this one out there so dont miss out.this car originally sold for m75k, so you can drive an exotic for a budget!"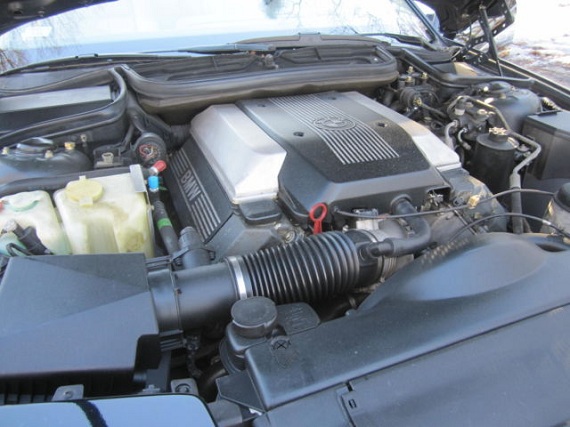 Unlike the 968, this car is all original and overall presents very well. The miles are just over half those on the Porsche and it shows. This isn't the most exciting 8 series you could buy, but importantly it's an E31 that's affordable. A manual would be nice and this wouldn't be my first choice on color combination, but the 840 for me wins hands down; a car that will make you feel very special, hustle down some back roads when you want and treat you to a luxurious GT ride the rest of the time. At $9,000, it seems like a great deal!
Which would you choose?
-Carter