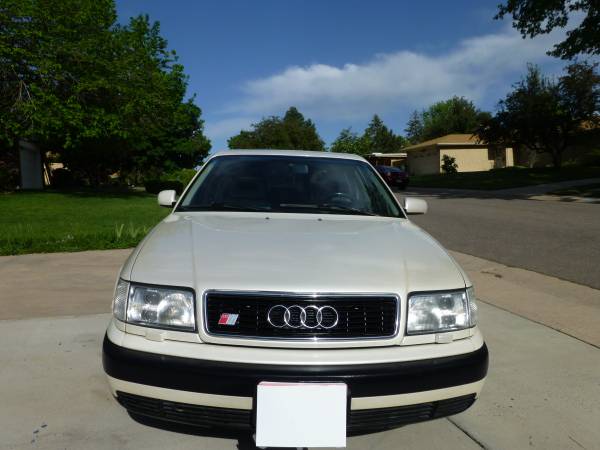 The Audi S4 and S6 are still one of the best performance bargains out there, but you often have to wade through a lot of examples to find some good ones. Today we have another S-Fest roundup to chose from, where you can balance price versus condition and choose the color you'd like. Which would be your ride? Let's start with a clean and lower mile 1994: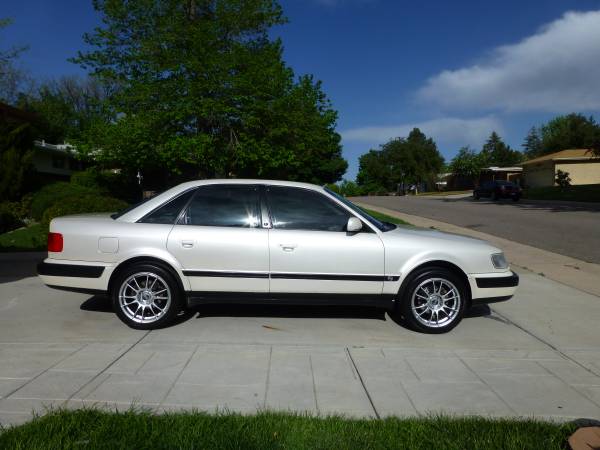 Year: 1994
Model: S4
Engine: 2.2 liter turbocharged inline-5
Transmission: 5-speed manual
Mileage: 114,000 mi
Price: $11,000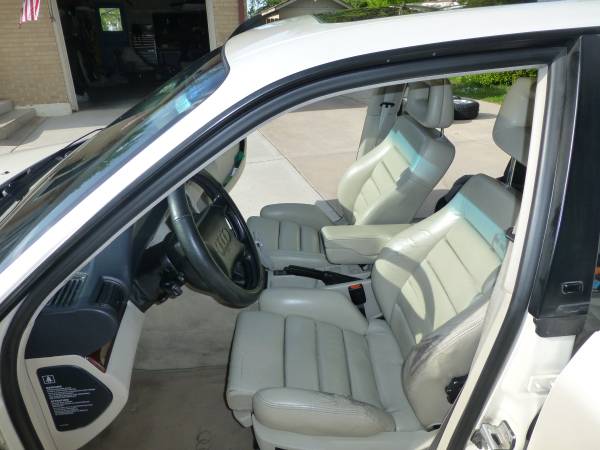 94′ UrS4 in great condition with only 114k miles!

All service is up to date including timing belt and water pump less than 1,000 miles ago. Car comes with two sets of wheels and tires. Second set is Nokian studded snow tires on OE wheels. Original Colorado car. I have all the records for the car from day one.

These car are becoming rare especially in this condition and color!

Please call me and I will be happy to tell you everything about the car including upgrades.

Asking $11,000 or best offer!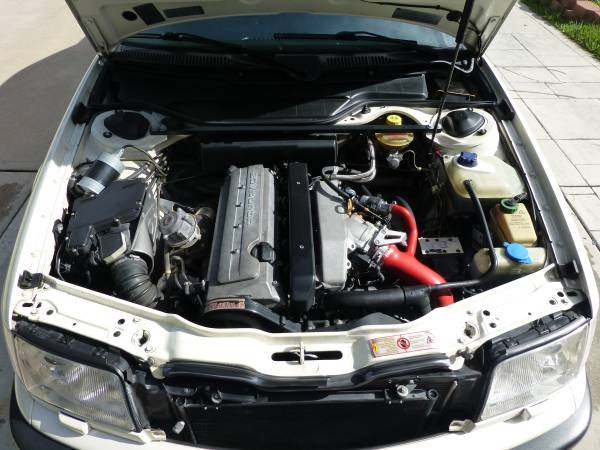 Highlights of this car are clearly the lower miles and good condition; two sets of wheels including the originals don't hurt either, nor does the recent mechanical work. While Pearlesant White Metallic isn't my favorite on these, the S4 at least breaks up the white with the black beltline trim that works a little bit better aesthetically in my mind. The price for this condition is very high; one of the highest asks for a non-highly modified car I've seen in the U.S. for a long time. Is it justified? Perhaps it is, perhaps not. Personally, I see this as a $8,000 – $9,000 example but I'm not sure I'd be willing to pay more than that.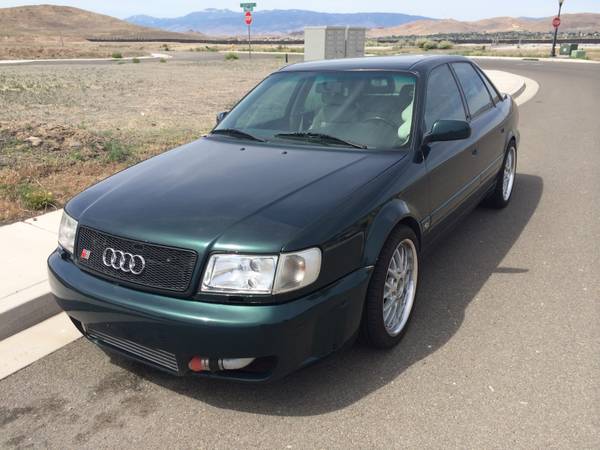 Here's another 1994, this time the equally popular Emerald Green Metallic. Like the Pearl 94 this car has the quick to show wear Ecru interior in good shape, but unlike the early car this one has more modifications: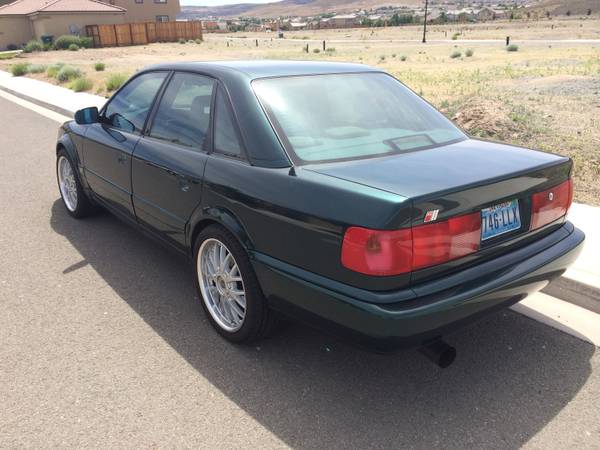 Year: 1994
Model: S4
Engine: 2.2 liter turbocharged inline-5
Transmission: 5-speed manual
Mileage: 149,000 mi
Price: $5,000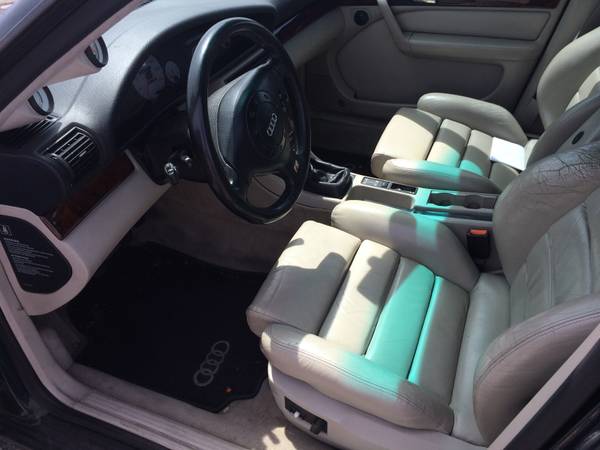 94 Audi S4 5speed Quattro 149,000 miles in excellent condition, RSR front bumper, leather heated seats front and rear, some normal wear on drivers seat, heated mirrors, 18″ wheels with almost new tires, big brake kit, front camber plates, H&R springs, aftermarket front inner cooler, makes 22 lbs of boost. Not in any hurry to sell and no trades $5000.00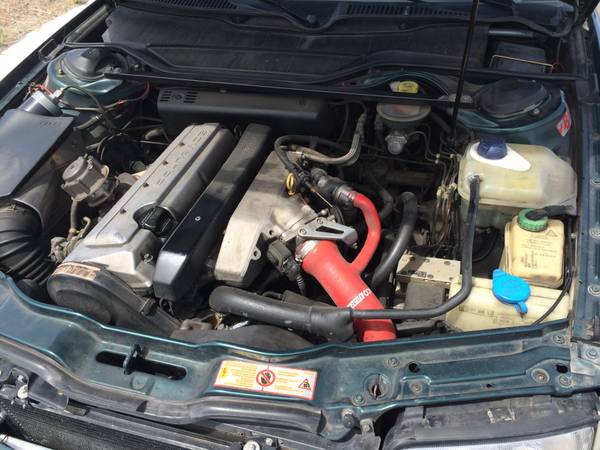 $5,000 is a very reasonable price to get into a S4/S6 that isn't a wreck to begin with. The front bumper setup is a little garish to me but does hide a substantial front mount intercooler (though, not well). Interestingly, it appears to be running a 95 S6 rear bumper to match – I'll get back to that later. The suspension and brakes have been upgraded as well which helps eliminate some of the serious fender gap post-92 models show. No maintenance is disclosed and the wheels are not to my liking, but I don't see much that would lead me to concern here at this price point.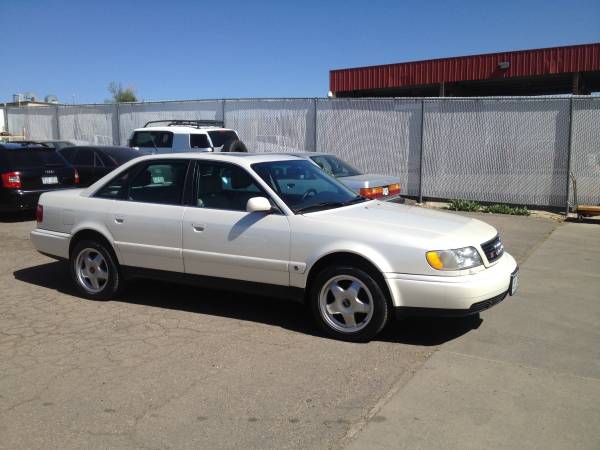 Back to some serious fender gap and another Pearlesant example, this time a early S6. The early cars kept the Fuchs-made 16×8″ 5 spoke wheels along with the 4-spoke steering wheel, but got the updated bumper treatment that slimmed down the look; but as I said can look a bit awkward in its monochrome stature depending on the color: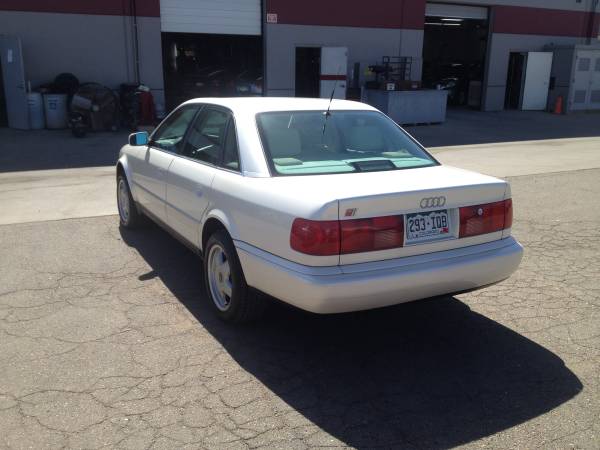 Year: 1995
Model: S6
Engine: 2.2 liter turbocharged inline-5
Transmission: 5-speed manual
Mileage: 149,988 mi
Price: $7,900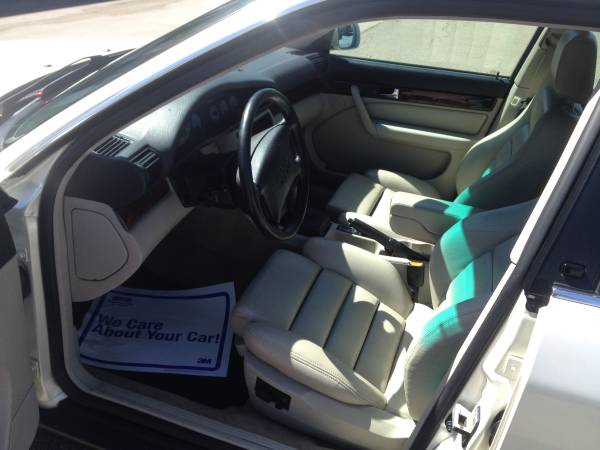 1995 Audi S6. Pearl White with Ecru/Black interior.
I purchased this car from the second owner, they purchased it at an Audi dealer in 1998. I have the service records back to that date. This car has been impeccably maintained and is in excellent condition both cosmetically and mechanically. You will not find a nicer example of this rare car in original unmodified condition. Currently needs NO repairs or maintenance. Timing belt package was done 15k miles ago at the Audi dealer.
149,988 miles
If you are looking at this car you probably already know how rare it is and to find one like this is even more rare. No low ball offers or trades will be entertained. Thanks for looking. Please feel free to contact me with any questions by text, email or phone.
Bryan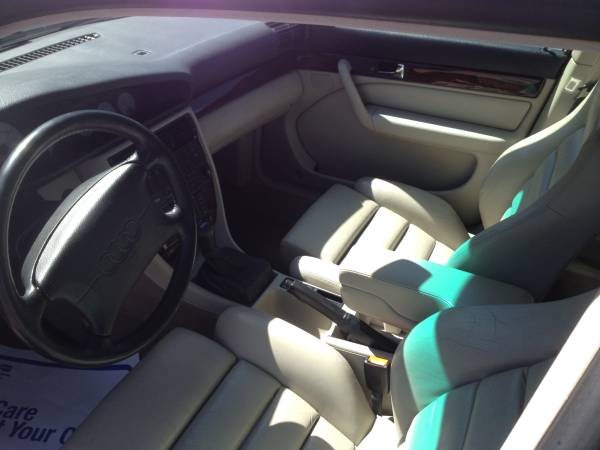 Miles are right, the maintenance records are a big bonus, and the original condition is great to see. I think given how the car is presented, it's well priced to boot. However, there are a few examples kicking around in this condition (see two cars above, for example) so I'm not sure the claim that you won't find another is particularly accurate, but as a turn key car with no needs this one is more appealing to me than the first example because of the more realistic pricing.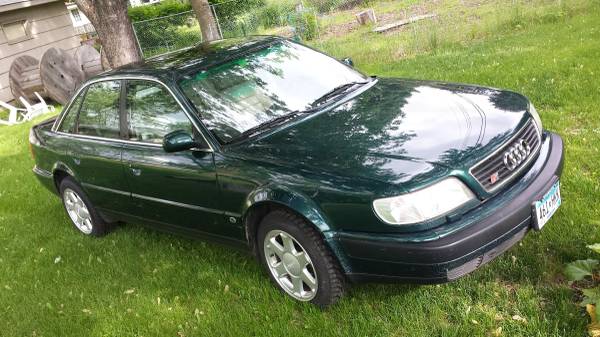 Back to other color that the S4 and S6 was available in, Emerald Green Metallic. Seriously, the amount of these cars that appear only in these two shades alone makes them not rare! This is a later car that moved to the 6-spoke "Avus" wheels and 3-spoke steering wheel: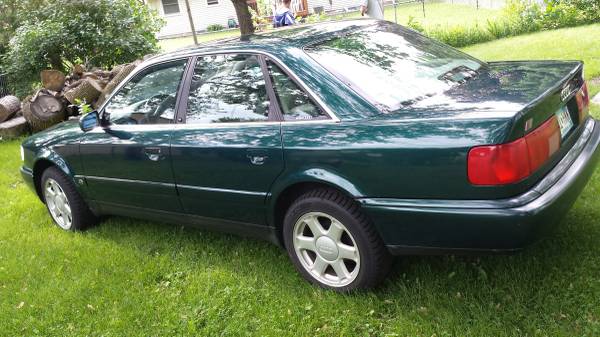 Year: 1995
Model: S6
Engine: 2.2 liter turbocharged inline-5
Transmission: 5-speed manual
Mileage: 228,000 mi
Price: $5,500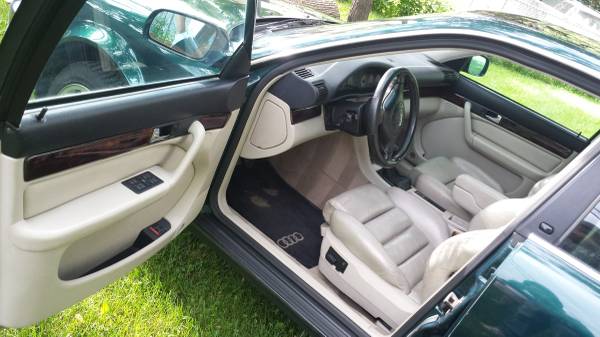 1995 Audi S6. 2.2l 20 valve 5 cylinder turbo, 5 speed manual, quattro. Stage 1+ MTM software, 034 coilpack conversion. 228k miles. Rare car to find in such solid reliable condition. I would not hesitate to drive this car across country tomorrow, and it went to Colorado and back this winter with no issues whatsoever. No leaks, squeaks, clunks or rattles. This car needed to be reliable and safe for my business travel and no expenses were spared.

Over $8,000 spent on maintenance in the last 3 years. Every suspension component, bushings, driveshaft, axles, timing belt, so much more. Everything works as it should and the car NEEDS NOTHING.

Flaws include minor rust and small dings typical of a car of this vintage, and has an incorrect urs4 bumper, but does have the correct flares.

Call for more info, thank you.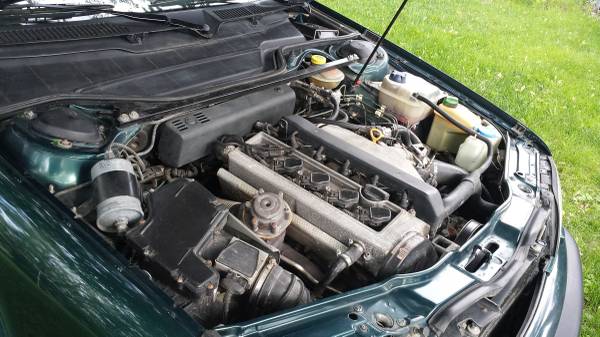 Again, an honestly presented car with maintenance up to date, though this example is showing the mileage we have come to accept as par for the course on these cars. Does that make it one to stay away from? Properly maintained, no – they're solid platforms capable of 400,000 plus miles, and as with the other Emerald example this car is compellingly priced. Interesting again is the S4-spec front bumper – the counterpoint to the earlier S4 with S6 bumper. Due to the overhang on the front of these cars, it's not unusual to see front bumper damage and it's quite expensive to replace. However, since Emerald was such a popular color it's not hard to find a replacement used bumper, so this was likely a cost saving measure to avoid paintwork. Outside of that, I appreciate the original and still good condition versus the earlier Emerald car – this one presents well overall.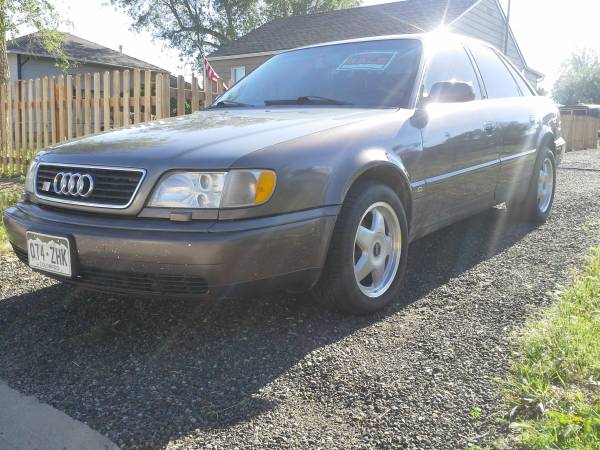 Did you know that the Audi C4 was available in a color other than green or pearl? It's true, though sometimes hard to believe. Here's a high mile 1995 example in the great looking Cashmere with black leather: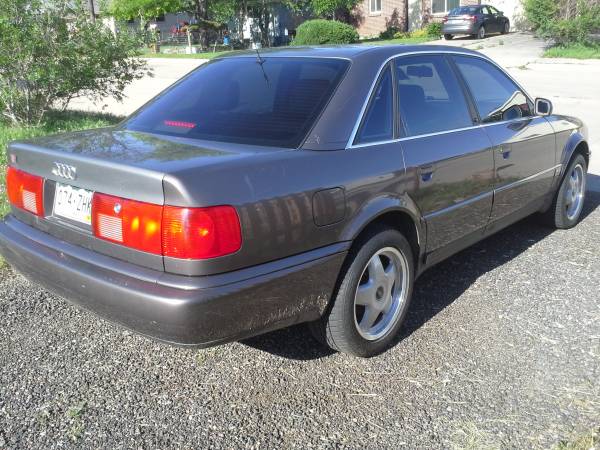 Year: 1995
Model: S6
Engine: 2.2 liter turbocharged inline-5
Transmission: 5-speed manual
Mileage: 256,000 mi
Price: $3,500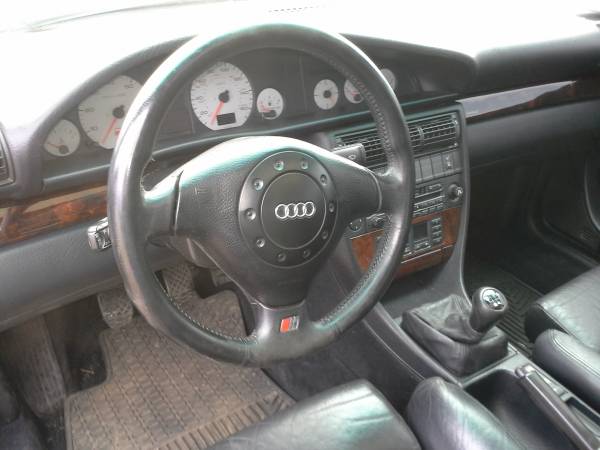 Great performance even at 256000 miles. All original-no modifications. Original wheels have been refinished and new all season Z rated tires with alignment. Could acquire new paint-minor body damage. Interior immaculate-even has the Audi car phone in center console. I'm 4th owner with all service records. Was first sold in Boulder, CO. I obtain the clear title. Asking $3500 O.B.O. Super fun to drive. Call, e-mail, or text.

-sunroof
-10 disc cd changer/a.m./f.m. radio
-2.2 liter turbo
-5 speed manual trans
-all wheel drive
-4 heated leather seats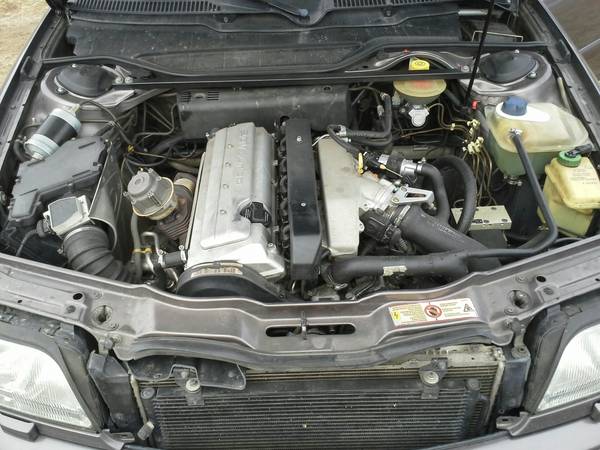 Again, the changeover on certain bits between S4 and S6 isn't particularly well understood or always documented; in this case, we have the updated later steering wheel but earlier Fuchs wheels. It's a nice combination, all in all, and the Cashmere is a great color though I'd prefer grey interior. The minor body damage described isn't shown well, but it appears that the trunk lid is slightly off in tone. Mileage is high but again, if everything is done the car is priced appropriately, though I'd probably say this car is more likely a winter beater than a long term keeper.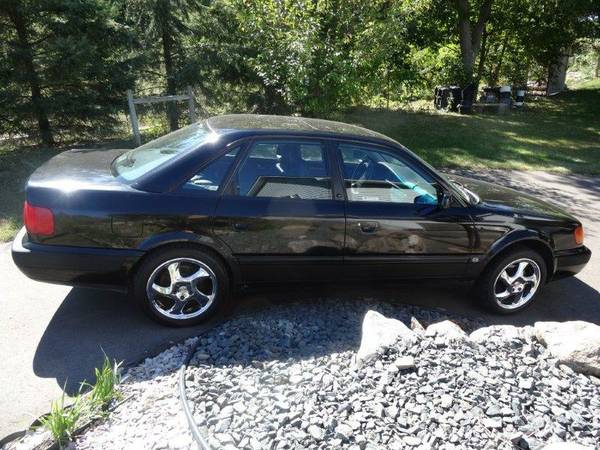 The 1992 models had some nice features that were dropped for 1993; for example a boost gauge and lower suspension than the models that followed. It's claimed that the stock wheels are included but it appears to be running what are likely replica Porsche wheels that are a bit blingy: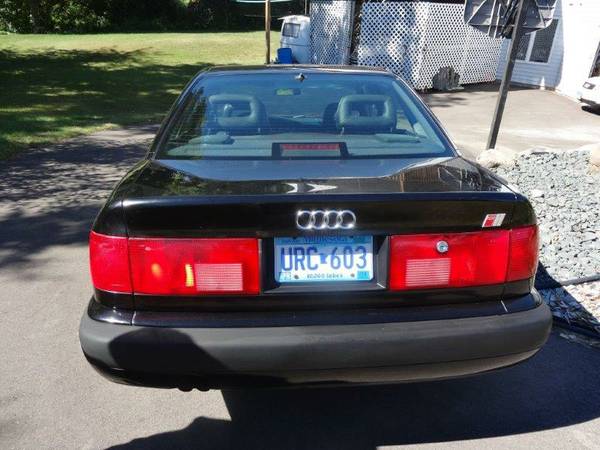 Year: 1992
Model: S4
Engine: 2.2 liter turbocharged inline-5
Transmission: 5-speed manual
Mileage: "High" mi
Price: $4,000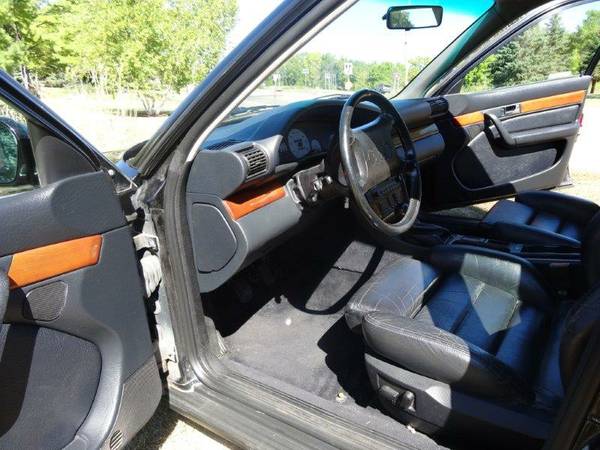 1992 Audi S4. Turbo Quatro. Black. Standard 5 speed. Bose system. Luxury package. Black on black leather. Mags and stock rims. High mi. Very nice. Looks and runs like new. No rust. Rarely driven in winter.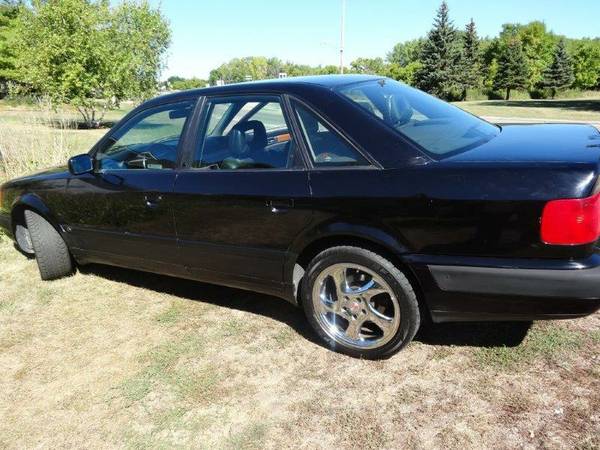 Without the maintenance disclosed, it would be hard to choose this car. That's complicated because the miles also aren't disclosed. However, overall the condition looks better than some of the other high-mile examples we come across. For $4,000, it might be worth it to take a look and find out what's done or negotiate down based upon needs.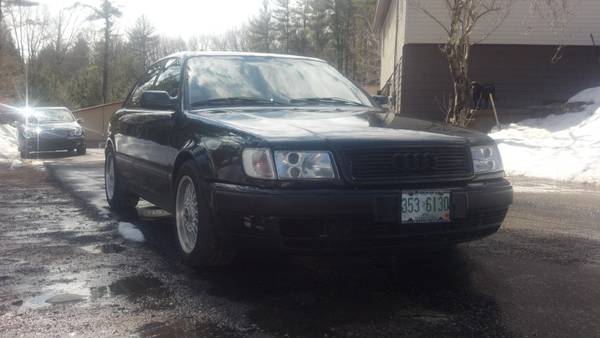 Then there's my favorite of the bunch; back to Emerald Green, but this time a Euro-spec car we've looked at previously that is still apparently available. With the 16″ BBS option wheels, factory 6-speed transmission and lowered suspension, along with the regular Euro goodies this looks like a compelling package: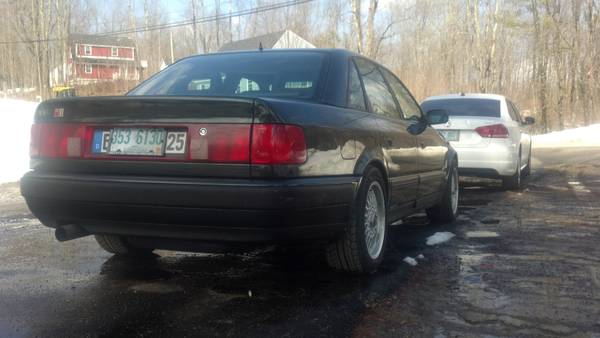 Year: 1992
Model: S4
Engine: 2.2 liter turbocharged inline-5
Transmission: 6-speed manual
Mileage: 165,000 mi
Price: For Trade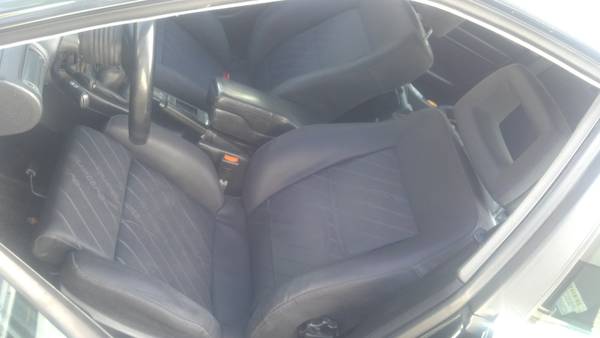 1992 s4 imported from Germany in 1999 I have all paper work and importation paper work to prove it. still has German bumpers, 2 piston brakes, tin sunroof, Quattro cloth, factory 6 speed, factory electric adjustable headlights, brand new 3 in" turbo back, timing belt water pump tensioner, fan clutch, 2.0t coil kit. 2 Bennet diverter valve, rebuilt waste gate, all vacuum lines are new, new spark plugs, heater core, new windshield "not installed" old ones sand blasted. around 165k miles ill get exact if asked. has 2 computers. mtm 1+ and TAP 1 chip sets . car is rare and has a lot of stuff not available on usa models the cluster mileage is not actuall i have real mileage from when cluster was swaped from kilometers to miles documented. im interested in trades need a car for commuting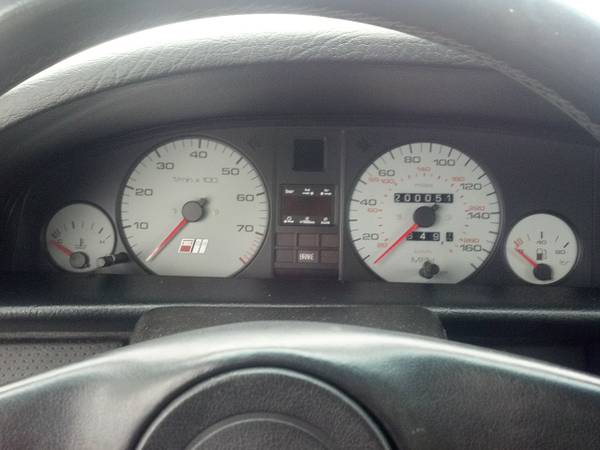 Really, none of these cars is a bad deal and it's a great reminder of how much car you can get for under $10,000. I'd say that the Pearl 95 or the Euro-spec 1992 would be the two cars that interest me the most of this group, for different reasons. What is your favorite and why?
Thanks to readers John and Brad for sending a few of these rides our way!
-Carter