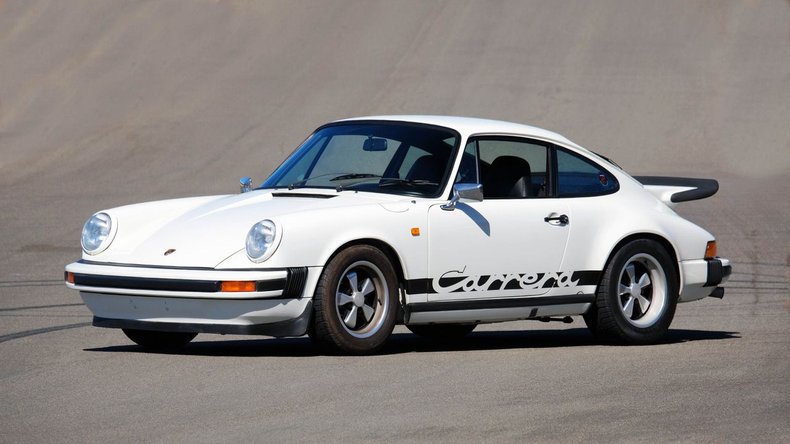 After just covering Ryan Snodgrass's excellent Carrera 2.7 history, I thought it would be fun to look at a 1:1 scale example. As I mentioned in the book review, the impact bumper cars replaced the long hood design for 1973. Porsche carried over much of what had made the 911 Carrera RS great in the new G-Body Carrera 2.7. The suspension and 911/83 engine were largely unchanged and though the appearance was updated, it was still the same unmistakably Porsche silhouette. Out of roughly 198,500 G-Body 911s, a total of 1,633 of these 'Euro Carreras' were produced and like all things air-cooled, they're not exactly cheap today. But given that the look and experience is most of what the classic RS was, they're a whole lot more affordable: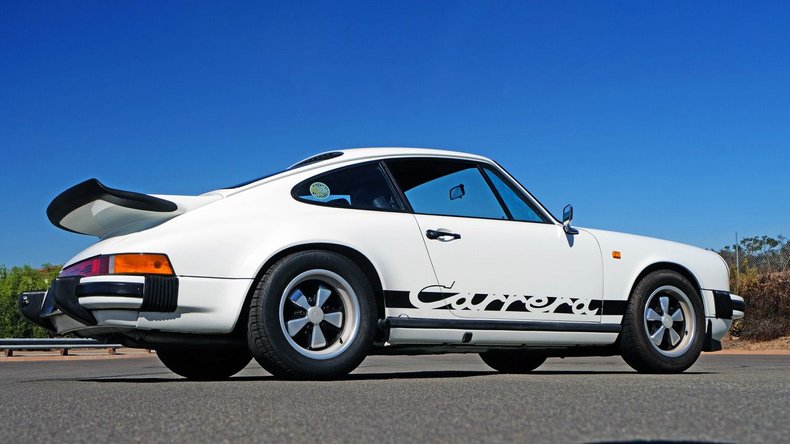 Year: 1975
Model: Carrera MFI
Chassis: 911.560.0011
Engine: 2.7 liter flat-6
Transmission: 5-speed manual
Mileage: 81,979 mi
Location: San Diego, California
Price: $195,000 Buy It Now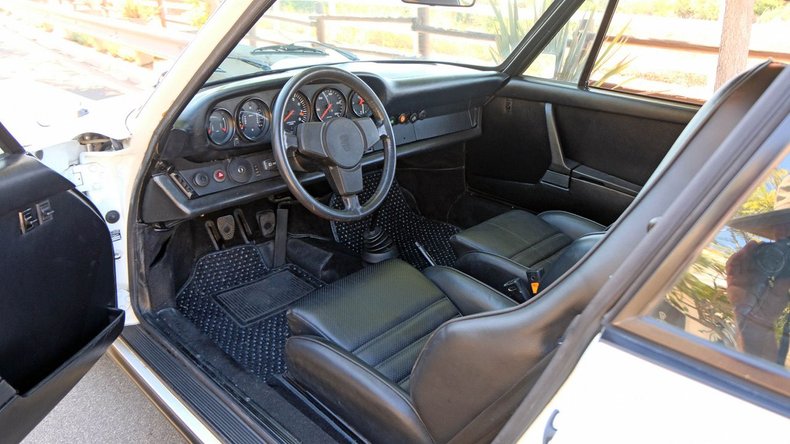 1975 Porsche 911 Carrera 2.7 MFI

Year 1975
Make Porsche
Model 911 Carrera 2.7 MFI
Type Internal use Factory test and development car
Chassis No 911.560.0011
Konstruction No 105.0001
Engine No 664.1375
Engine Type 911/83 (Experimental works Porsche Department Prepared)
Gearbox No 915/06 734 5398
Gearbox Type 915/06
Exterior Color Light Yellow (Code 117 / B6)
Interior Color Leatherette Midnight Black with Shetland Cloth Seat Inlays (Code 19)
Completed June 1974
Invoiced New N/A
In Warranty Date N/A
Out of Warranty Date N/A

Options:
-M401 7" & 8" Fuch Light Alloy Rims
-M425 Rear Wiper System
-M469 Black Headliner
-M473 Spoilers (experimental test versions)
-Lightweight Glass
-Reduced Sound Deadening & Underbody Protection
-K-Jetronic Injection System (later changed to normal MFI)
-Pirelli Tires

Chassis No. 911.560.0011, Rare Porsche Preproduction, Test and Development Car:
This Particular Porsche 911 Carrera 2.7 MFI has had many enthusiasts and historians scratching their heads for the past few years, and it certainly piqued my curiosity meter when I first encountered it. How it came to be and more interestingly how it survived is quite a fascinating story. If you love Porsche oddities, you are in for a real treat, as this one is certainly a unique piece of Porsche history.

First off, I want to give an extreme thanks to noted historian, Ryan Snodgrass who's definitive tome on these vehicles, CARRERA 2.7 provided impossibly perfect assistance with the research and understanding of this Porsche and why it was so different than the others. If you have any interest in these rare machines, getting a copy of his book is an absolute must!

Several recent formal and informal inquiries to the Porsche Factory to learn more about this Carrera 2.7 MFI provided a very mixed set of responses. A few clear facts were known, specifically that it was assembled in June of 1974 using the first production body for the 1975 model year. It carries the body or more properly the "Konstruktion" number 105.0001. This simply translates to a type 911 Coupé body for model year 1975 and sequentially the first car built. The car's assigned chassis number is 911.560.0011. Obviously the first three numbers are the model type. The "560" indicates it is a Carrera 2.7 MFI and the final four would make one assume it was car number 11 out of the production run total. Normally a chassis number list for these vehicles shows chassis numbers in the range from 911.560.0001 to 911.560.0518. An actual examination of Porsche production records always indicates that the first chassis number used in each model run starts at 0011 and on at least one occasion .0010. Porsche's normal practice was not to use the first ten chassis numbers in any production run. Therefore this particular Carrera 2.7 MFI is the first of 508 examples completed.

Since this car resurfaced several years ago, there have been many attempts to learn is early and rather unique history. Highly respected racer and former Porsche historian and archivist, Jürgen Barth was rumored to be a former owner of the car and he wrote in April of 2015 that after checking the Porsche archives that he found the following information:

911 560 0011
Prod Nr 105 0001
Engine ?
Gearbox ?
this has been a Factory car in the Development department
its been sold on the 03.01.1975 to Mr Geppert in Germany
no i did not owne this car

Best regards

Jürgen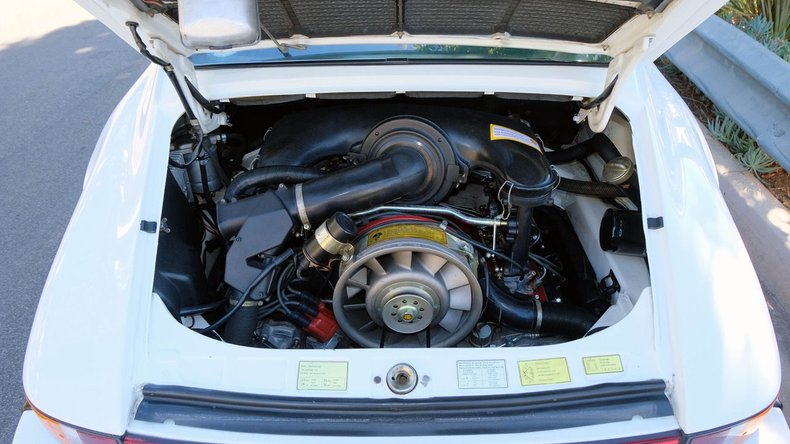 It's really neat that this was a development car, and that seems to be confirmed by multiple sources although there is also apparently conflicting information about its past. For example, how did it end up white? What's the Japanese sticker all about? What happened to the experimental injection? Why was there a pre-production vehicle produced after the model had already been released? It seems like there's a lot more to dive into on this particular car and it really does seem to have an interesting history. Presentation is very good to excellent throughout and the seller is careful to document all the factory stamps. At $195,000, it's hardly cheap. But it's going to cost you at least three times that amount to get into a long hood RS. Smart consumer advice? Perhaps not. But does this car give you most of the classic RS experience for literally a fraction of the price? I would imagine it does.
-Carter