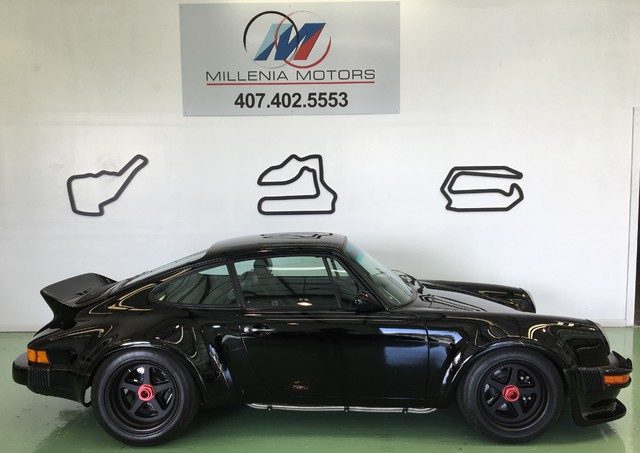 This 1976 Porsche 930 strikes me as nearly the antithesis to the Riviera Blue GT4 I featured over the weekend. Whereas the GT4 showcases a wealth of modern technology wrapped in a vibrant hue bringing excitement and vitality to your drive, this 930 brings with it darkness and all of the potentially tricky dynamics of an early 911 Turbo. If you are a fan of the aggressive black visage that certain cars are capable of possessing, then this 930 should suit you in spades. It's likely fast, loud, and raucous in ways that only older cars can be and certainly will lack the scalpel like precision of an instrument like the GT4. And while the GT4 will turn a lot of heads because of its grace and beauty, this 930 should do the same through the sheer force of its presence. You shan't look away, for fear of being bitten.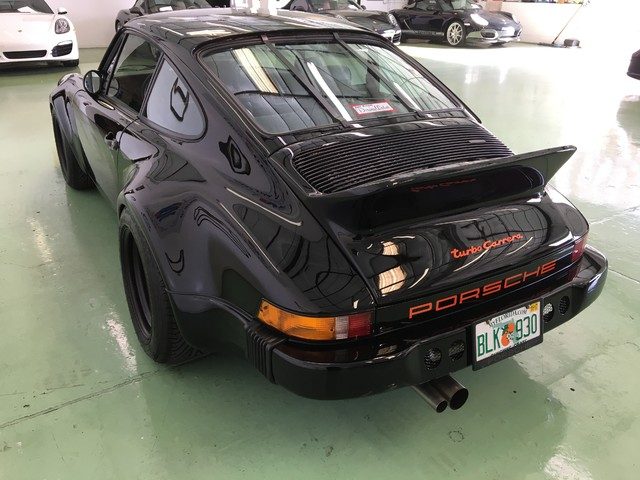 Year: 1976
Model: 911 Turbo
Engine: 3.0 liter turbocharged flat-6
Transmission: 4-speed manual
Mileage: 114,830 mi
Price: $99,995 Buy It Now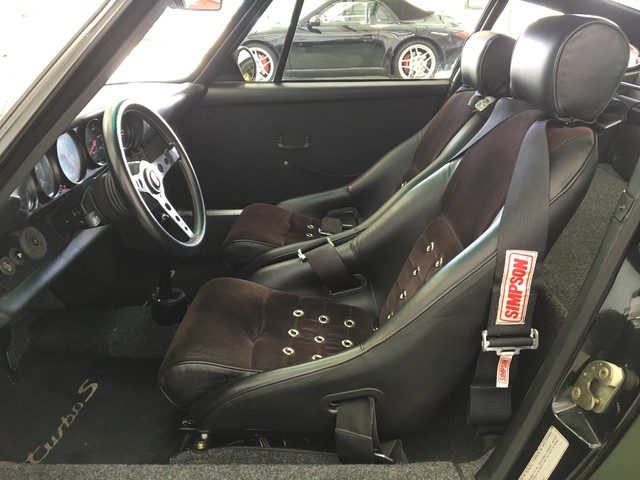 76 Turbo Coupe!! Shows like new!! Tasteful upgrades!! First year Porsche imported turbo to US Serial number 360 of approxiamtely 500 Matching numbers, non-sunroof coupe All original body panels, some have modifications Original whale tail included 17 gallon fuel cell w/ through the hood fuel filler Power brakes w/ late turbo calipers and drilled rotors Full coil over suspension with bump steer kit 16″ center lock wheels w/ new Michelin Pilot sports Re-painted original color last year w/ Sikkens paint Full leather interior including dash Rear seat delete Early style sport seats w/ 4 point harness and harness bar Momo Prototipo steering wheel Wevo shifter Chassis dyno showed 350 hp at 1.1 bar of boost. Turbo Kraft AEM engine management system Programmable fuel injection Caron fiber engine shroud K28 Turbo Adjustable boost Custom built intercooler Header w/o heat Custom Exhaust Rare find in this 1976 Turbo. Clean history, well put together with tons of receipts. Give us a call or send us an email before it's too late. No Hidden Fees, No Hassle Buying. Save Thousands $$$. Click On Link To Our Website At For Up To 30 Photos. Trade-Ins Accepted, Ask For Details. Call Oliver Today For Appointment.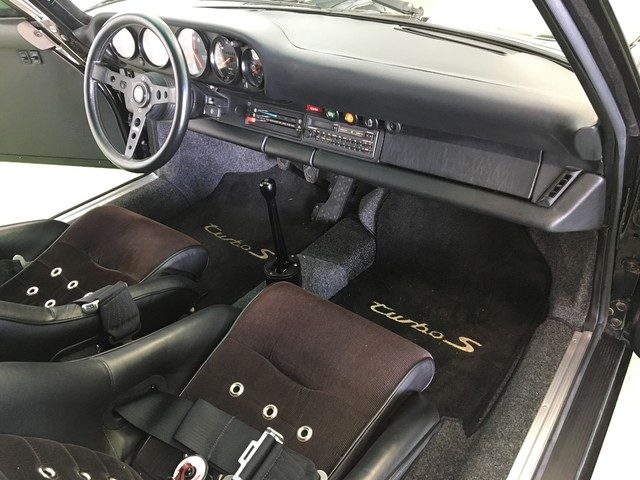 I can't decide whether I'm being too over the top with this 930 or not. There is a certain soul-sucking darkness here – and I mean that in the most complimentary way possible. I don't imagine this 930 was meant to be pretty, and it isn't. It is itself kind of over the top so I think my description suits it well. Both this and the GT4 really grabbed my attention, but for entirely different reasons.
As should be fairly apparent to anyone familiar with these early Turbos, this example is far from original. Much of its mechanical state has been altered with upgrades to the suspension, braking, and turbo itself. The interior and exterior received modifications as well with the interior being the more heavily modified of those, though it's all plainly discernible as a 930. But both aesthetically and mechanically this is a different beast.
I'm curious why a '76 930 was utilized given the relative value of these early cars and the later pre-'89 cars. I suppose you work with what you're given, but it should go without saying that this 930 will be much less valuable in its current state than if it were original. That's not necessarily a bad thing because at least it won't need to be confined to the garage. It's a pretty cool 930 though and with bidding sitting at only $40,100 it may not be all that expensive either. There's certainly a lot to check out, but I think it's worth the extra work. Assuming, of course, you appreciate having a little darkness in your life.
-Rob