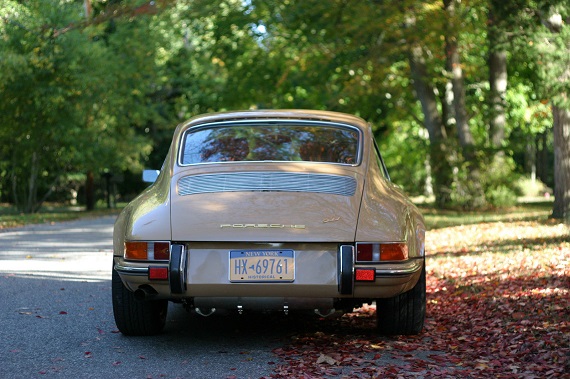 There is something very sexy about a well executed 911 restomod. On one end of the spectrum we have the half-million-dollar works of art created by Singer, while on the other end we have examples developed by individuals that come through in various levels of quality and performance. In either guise the combination of modern performance and classic design has become a sought after marriage for those who prefer the unique styling cues found in vintage automobiles, but don't want to compromise on performance. The example we see here strikes a nice balance that is neither over the top nor overly basic; it presents as a well-executed transformation providing a modest bump in performance along with a step back to the original design. This restomod began life as a 1978 Porsche 911SC that has received a carburated 3.2 liter flat-six sourced from an '84 3.2 Carrera. The exterior was restored to the original long-hood 911 design while the interior has been thoughtfully put together to provide a vintage feel that complements the alterations to the exterior. With any design such as this you'll want to spend some time talking to the builder to fully understand the car, but you can rest assured that you will rarely come across another example like it.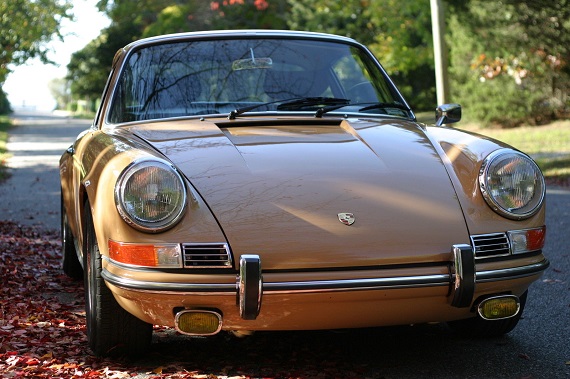 Year: 1978
Model: 911SC
Engine: 3.2 liter flat-6
Transmission: 5-speed manual
Mileage: 50 mi
Price: Buy It Now $79,000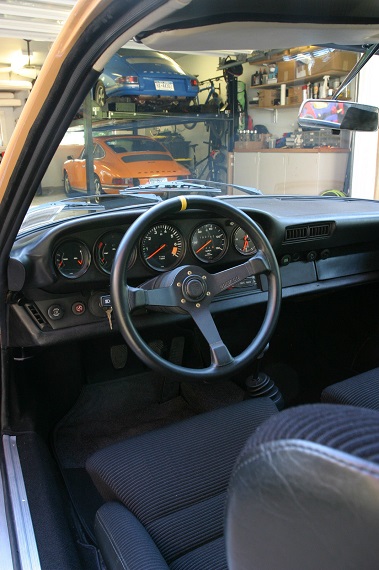 For sale is my 1978 Porsche 911 Resto-mod in Cashmere Beige. It's an all steel backdate or hot rod with a look loosely resembling the earliest 911's.

I bought this car 10 yrs ago and used it as my daily driver for several of those years until I finally decided that it deserved a complete restoration. It is an original cashmere beige car and the repaint was done using the original paint code. All parts, every nut and bolt have been refurbished or replaced.

The tired 3.2ltr engine that was in the car I replaced with a freshly rebuilt (by Kevin Roush at GAS Motorsports) 3.2 (from an 84 carrera) with new SSI heat exchangers and an M&K SS exhaust. To have the period correct look I opted to replace the EFI with Weber carburetors. The Webers are original 40IDA3C and they are in excellent shape. I purchased them several years back in new original condition with the tall venturis. They have only been used for approx. 2000 miles on my other 3.2. The throttle response is fantastic and the sound at higher RPM's is magnificent.

After I had built a 911R-look with teeth rattling suspension I decided to keep the suspension on this car completely stock. All around rubber bushings from Elephant racing and stock torsion bars and sway bars make this a really nice ride very similar to the way it left the factory 36 yrs ago. The 15×7 and 15×8 polished Fuchs with taller tires also help make this a great cruiser or canyon carver.

The interior was completely redone and instead of using a Recaro sport-seat or similar I found an excellent original pair of Scheel 400 seats. They're extremely comfortable, keep you in place in the turns and are mounted low which is a big plus if you're over 6′ tall.

Above are the pictures of the way it is today. The link below has pictures of the actual restoration. The restoration pics are mostly made with my phone so they're of average quality but it shows the details of the process nicely.

https://picasaweb.google.com/111721892435332475455/BrownCar02?authuser=0&authkey=Gv1sRgCOnE9NSkyfKflgE&feat=directlink

Please don't hesitate to ask questions and I can send additional pictures of any part of the car you'd like to see.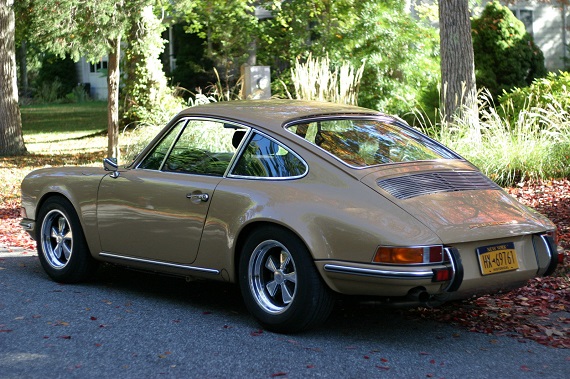 Valuing a car like this is tough. At first glance, the price struck me as too high. For this money you could probably find a decent 911T and, while it may need a little work and wouldn't look as good, the long term investment potential is sure to be greater. Or on the other end you could get a 964 or 993 in excellent shape that is both more refined and more powerful. That said, the quality of the work here looks quite good and that time and effort certainly deserves a premium when compared with other cars even though they may be original. I really appreciate that the builder stuck with the original Cashmere Beige paint for the exterior and the interior offers a fantastic combination of functionality and good looks while remaining period correct. Examples like this one remind me of how beautiful the original long-hood 911 design was (and helps us understand why those cars are so valuable today) while also showing us what could have been had that design been wrapped around a more powerful engine with more modern suspension. In that way, a car like this provides us the best of both worlds and perhaps the price isn't so unreasonable after all.
-Rob