Back in August, Paul wrote up a well sorted 1984 Audi Quattro with an impressive 400hp 20V Turbo swap. Though the car looks just about perfect and values of these have risen sharply over the past few years, this car remains available and popped back up on Kijiji.Ca for $30,000. While that may sound like a lot of money for a Quattro, with the collector status of these cars pretty firmly cemented and clean examples pushing into the high teens without the serious engine build and details of this car, it may just be a great deal for the right buyer! If we were going to build a great Quattro driver and show car, this is how we'd do it. You certainly would have a difficult time replicating this car's condition for the asking price and it'll pretty soundly thrash that $30,000 E30 M3 you've had your eye on…
-Carter
The below post originally appeared on our site August 19, 2013: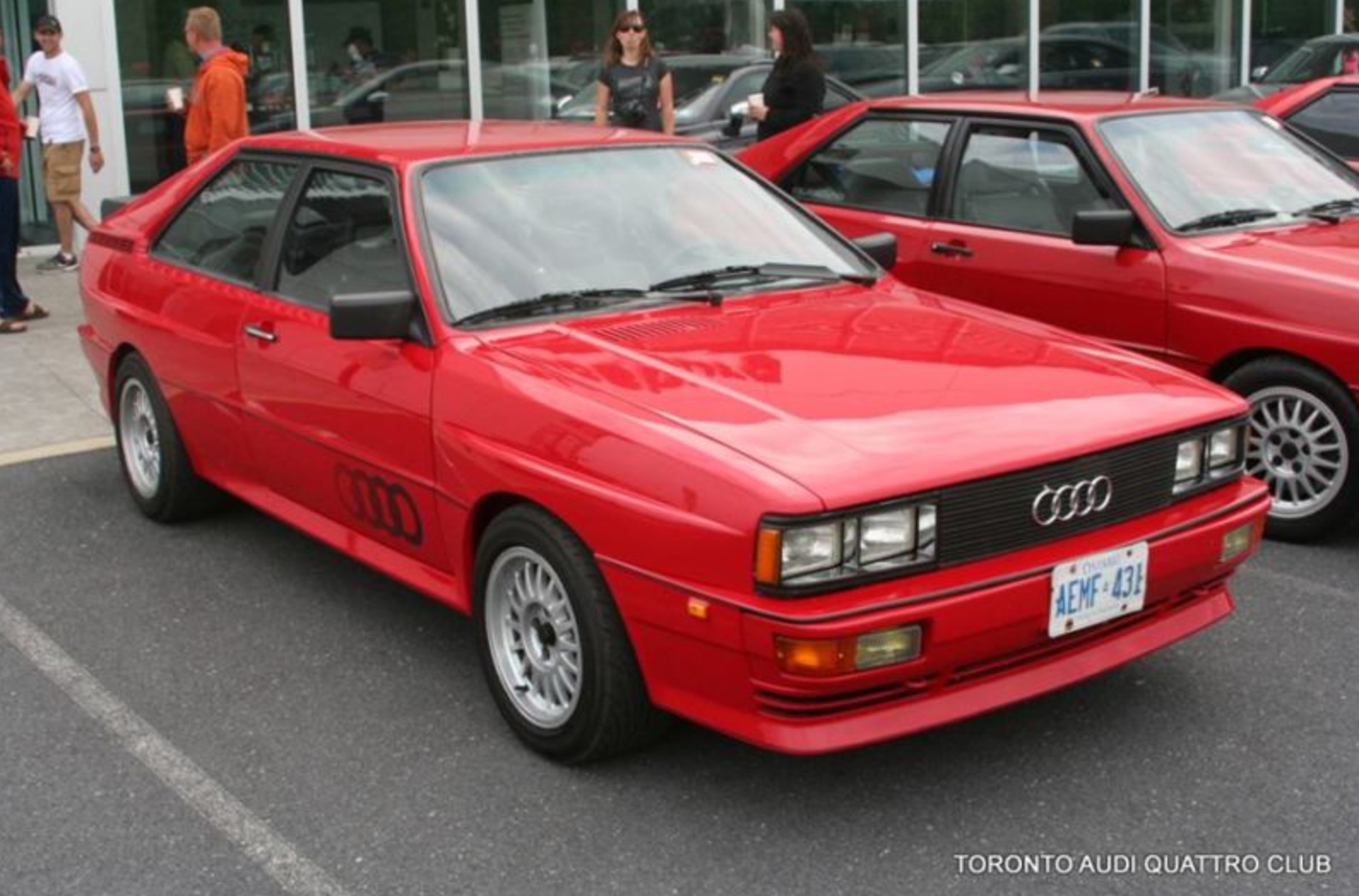 In light of Audi's recent popularity and history of racing successes with their Quattro four-wheel drive system, you would think that the Ur-Quattro, the car which started it all, might be unobtainable by now. But you would be wrong. Even though they are relatively rare, prices have stayed at a reasonable level. However, in the last few years values have started to nudge up a bit for this car that stood the rallying world on its ear. This particular Ur-Quattro for sale in Ontario, Canada was one of but a handful imported to Canada that year and has undergone a thorough rebuild, including an upgrade to the later 20 valve engine.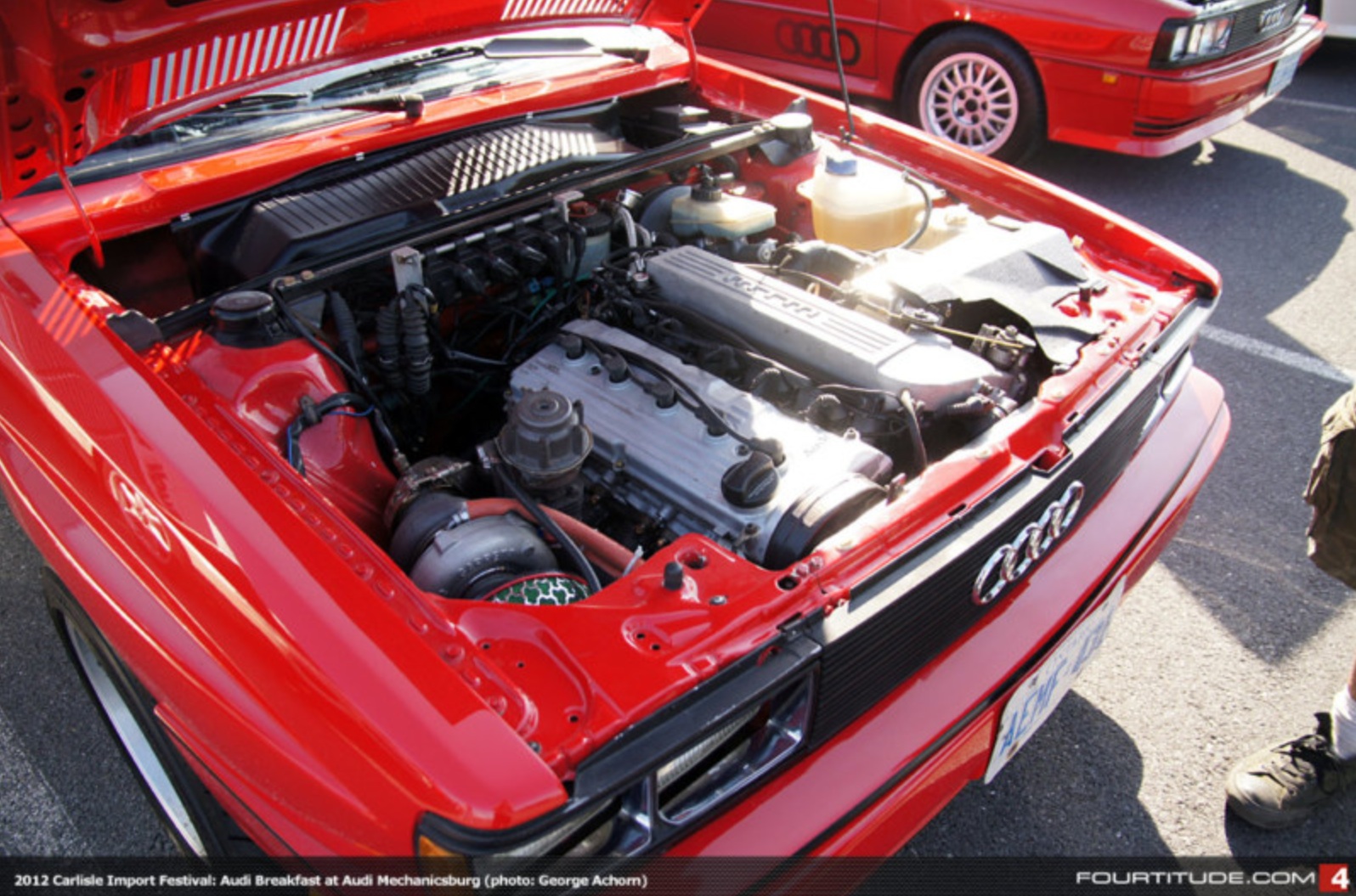 Year: 1984
Model: Ur-Quattro
Engine: 2.2 liter inline-5
Transmission: 5-speed manual
Mileage: 136,000 mi
Price: $30,000 Buy It Now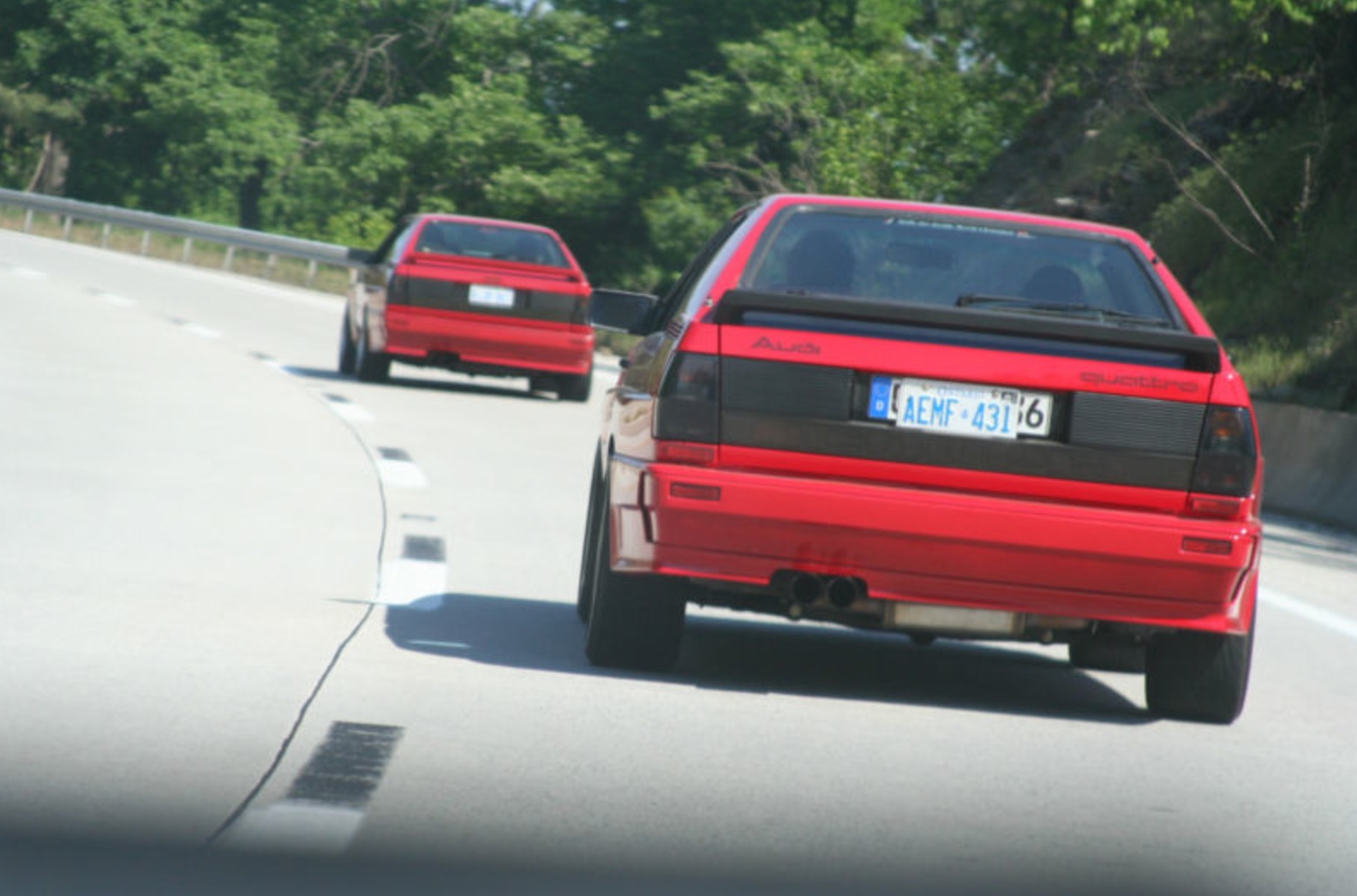 The original Quattros are historically important cars, having proved to the sports car world that AWD was not just for tractors and Jeeps. These cars revolutionized the sport of Ralling, and it is the direct ancestor of the Subaru WRX and Mitsubishi Evos of today. This particular car is 1984 Canadian market vehicle, one of only 17 imported into the country in that year. As with many Canadian cars this is a non–sunroof car.

The car has undergone major body restoration in 1997 with a $10,000 paintjob at Marks Motors in Ottawa, since then it sat unfinished in a garage till 2009. This is when I purchased the beautifully painted shell and all of the other parts with intention of finishing the project. The next 2 year I spent building the car. Process is documented on Motorgeek project page

http://www.motorgeek.com/viewtopic.php?f=6&t=32078

The purpose was to build a car that is stock looking from the outside, but with new mechanicals and upgraded performance.

Here are the specs

– AAN engine rebuild with;

– Scat rods

– RS2 connecting rod bearings

– 034 coated main bearings

– ARP hardware all around

– Stock pistons and compression

– New gaskets and seals all round

– Cylinder head rebuild with:

– 034 Titanium Valve Spring retainers

– 034 HD Valve springs

– 034 Lightweight Valve lifters

– 034 High Output coil kit

– 034 Aluminum radiator

– New valve seals.

– 7A cams.

– Wagner Sport EVO exhaust manifold

– MTM intake manifold

– FMIC 28x9x2.5

– Gerrett GT3071r turbo with 3″ V-band hotside.

– Controlling it is VEMS ECU via S2 ABY engine harness

Suspension

– Fully restored, blasted and powder coated sub frames, struts, control arms.

– New front and rear tie rod assemblies

– New ball joints, front/back (20v RR front)

– New bushings (alloy subframe, nylon control arm).

– New Bilstein HD shocks all around

– New Eibach (Sportwheel special) springs

– Compbrake solid strut mounts all around

– B4 upper strut brace

Brakes

– G60 calipers, with new matching rotors and pads.

– Fully rebuilt (including carriers) rear UrS calipers, pads and new UrS rotors

– SS flex lines all around with ATE SuperBlue fluid

– Stock MC and new proportioning valve.

– All brake shields powder coated.

– New OEM hard lines all around.

Driveline

– 01E TDI 6-speed gearbox (DQT)

– 7A flywheel

– Southbend Stage 4+ Clutch kit

– 4.11 big rear end with new large seal.

Interior

– Orignal 1984 dash

– 4kq brown carpet in excellent shape

– Original seats reconditioned with Letherique products

– Euro Ur-q Green digidash with brand new OEM 20v harness

– B3 tripple gauges in the center console

– Brand new OEM radio

– Audi quattro 20v RR steering wheel

Exterior

– Original 8" Ronal wheels with new Yokohama ES100 tires

– European bumpers

– New original H4 and H1 headlights (quad) with like new bezels

– Fibreglass rear trunk lid.

– New Fuba manual antenna

– Proper pin striping, door rings and trunk decals

– OEM Yellow (French) fog lights

The car was then taken to Montreal to be tuned on a 4-wheel dynamometer. Video from the tuning process can be seen here.

http://www.youtube.com/watch?v=qIyj8El8jkA

Result is 336 whp (at the wheels) which is approx 420 hp at the crankshaft and 380 ft*lbs of torque. In metric that is about 310kw and 515NM. Needless to say it is fast. It is also tuned for economy while cruising and with the TDI gearbox it averaged 8.2l/100km on the last trip to Carlisle PA. I have receipts totalling over $25,000 in parts alone to build this project.

Car has been shown in many national and international events since 2011 when it was finished. Since restoration it has covered only 13,000km and is ready to do many more for the lucky new owner. I also have the original North American bumpers which I can provide with the car. Please contact me with more questions.

I accept bank transfers or cash on pickup only. 10% deposit 24 hours after auction's end. Shipping can be arranged and is approx. 1,500 Euro to a port in Germany. Thank you and good luck bidding.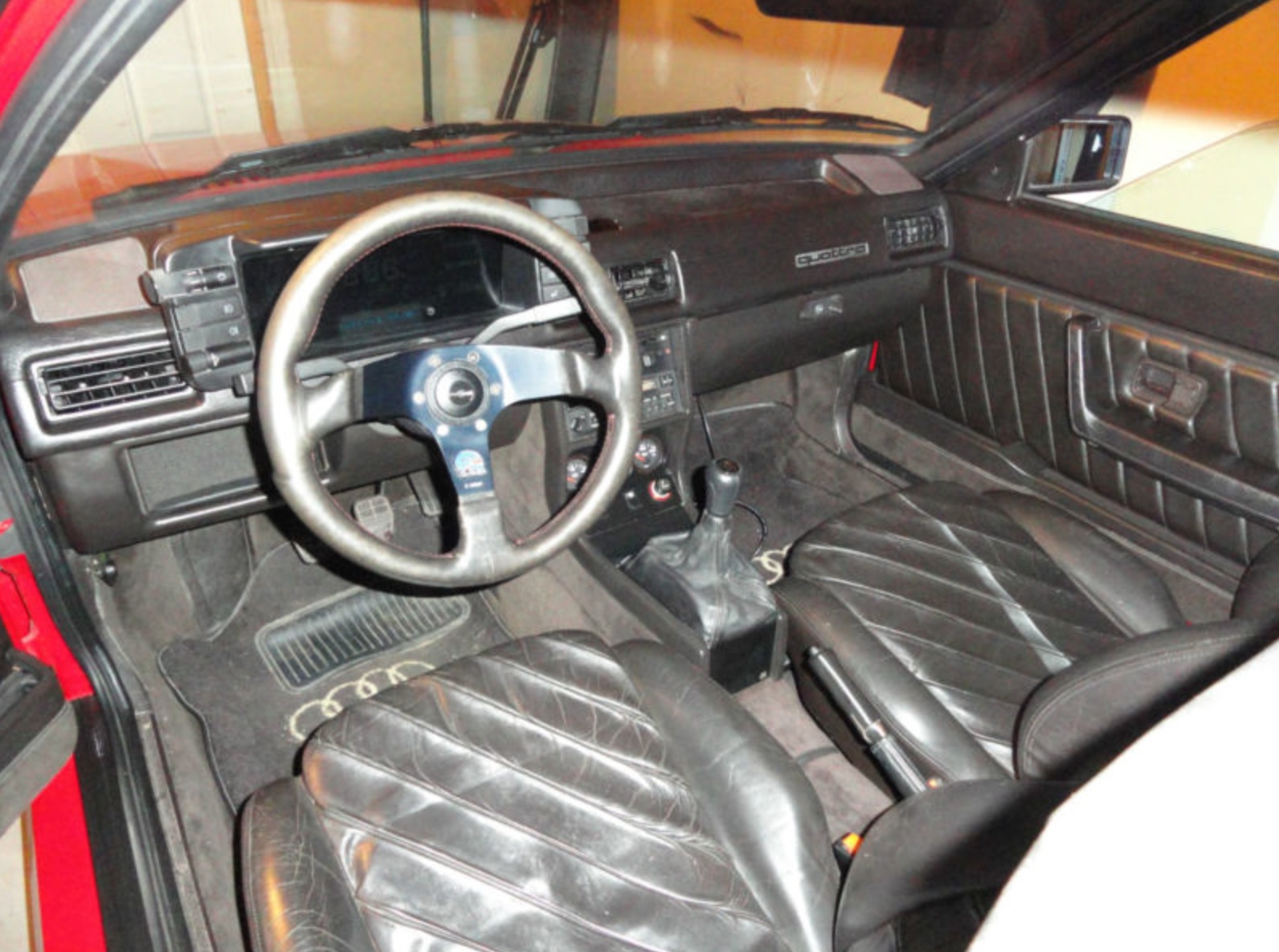 The seller's asking price is strong money for an Ur-Quattro, putting it right up at the top of the range. It's still possible to find clean, unmolested examples for more reasonable money, with around $15,000 buying a good driver and $20,000 buying a very clean ride. The owner did spend a lot of money bringing this car up to the condition in which we see it and the build was documented extensively. However, as it goes with many collector vehicles, you can't always expect to get a return on the investment. The purist may sneer at an attempt to improve a legend, but the owner and seller of this vehicle did an admirable job of keeping the modifications discreet.
-Paul