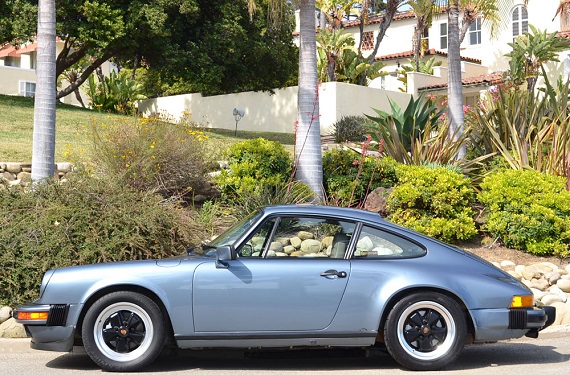 We talk a good bit about how the 911SC and 3.2 Carrera have become so prized in part because of their longevity – that certainly isn't the only reason, but it helps given that the most modern example is nearing 30 years of age. The 3.0 liter flat-six in the 911SC especially has shown wonderful results so long as owners showed them proper care. Well here we have a wonderful example of a 3.2 Carrera that's led a long and, seemingly, pampered life. This Slate Blue Metallic 1984 Porsche 911 Carrera Coupe, located in California, sits with over 194K miles on it, but you'd never know that from looking at it. As the first year of the 3.2 Carrera the principle difference between this and an earlier 911SC is the engine so in many regards an '84 makes for a nice entry into these great 911s compared with later model years as prices tend to remain on the more reasonable side.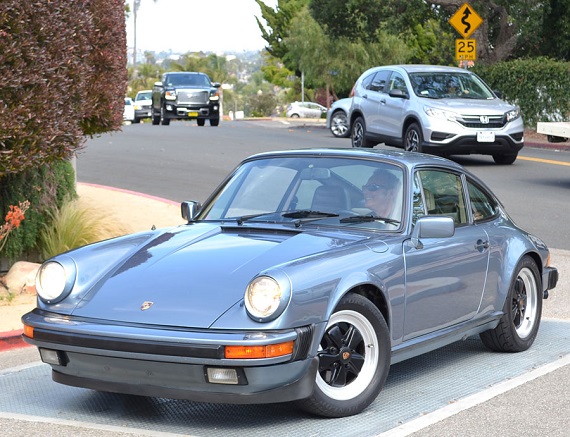 Year: 1984
Model: 911 Carrera
Engine: 3.2 liter flat-6
Transmission: 5-speed manual
Mileage: 194,144 mi
Price: $39,995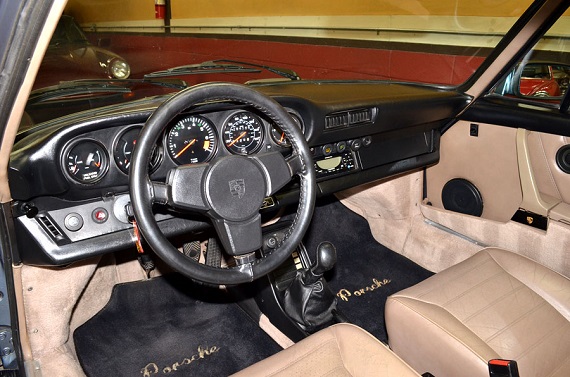 A truly stunning car in every aspect of its existence, this '84 Carrera was ordered in the rare "Schieferblaumetallic" (Slate Blue Metallic) color right from the factory in Zuffenhausen.

This Carrera was sold new at Merlin-Olsen Porsche in Encino to none other than Dallas Taylor, legendary drummer for the rock band Crosby, Stills and Nash, who passed away in 2015 due to illnesses that arose from his Rock-n-Roll lifestyle. Mr. Taylor sold the car in 1997 to a Los Angeles fire captain who used it mainly to commute from his home in Ojai to work at the Malibu fire station. The car was always meticulously kept by these two conscientious Porsche lovers, both PCA members, of course.

The Porsche was repainted once, back in the mid-1990s, due to some color fading. Done to a very high standard, the finish still presents stunningly well, with only minuscule signs of use, mainly touched-up rock chips on the front bumper and valance. There are no dings, dents, bubbles, or scratches.

Built in November of 1983, this Porsche is now almost 33 years old, a true modern classic in its prime!

Gray felt trunk carpeting is perfectly preserved. Factory jack and tools look spectacular. Also included is a fitted Wolf Evolution car cover.

Stripped of its clothes, we find nothing but beautifully preserved factory finishes here.
Inflatable spare is the date-coded original, has never been used.

The vulnerable nose section, often compromised by battery acid spills, is perfectly preserved.
Note factory paint label on right inner fender.

Virginal undercarriage is of reference quality, with remnants of the factory Cosmoline wax still present. There are no leaks.
All four shocks appear to be fairly new.

Beautiful fit and finish, in what must be one of the most desirable factory colors. European ride height and oil cooler.

Forged Fuchs wheels are every bit as nice as the rest of the car. Rear tires are like new, front ones need to be replaced soon.

Absolutely crack free dashboard. '84 Carreras still featured the 911SC-style interior, including the attractive sport steering wheel.

Gauges and switch gear work as they should. Air conditioning blows ice cold. Note updated Blaupunkt stereo.

Leather front seats are original, show just minor signs of use, nothing to lose sleep over.

Individually foldable rear seats look new.

All lights function perfectly.

Residing in a toothbrush-clean engine bay, the matching numbers 3.2-liter boxer motor, delivering 207 horses at 5,900rpm, runs every bit as good as it looks. Having been driven less than 6,000 miles annually, on average, this 911 never needed any major work and has rightfully gained its reputation of being bullet-proof.

There are no odd noises to report, no oil leaks, and there's no exhaust smoke on initial start-up. The entire drivetrain has recently been serviced and there's no indication that anything but regular oil changes will be needed for the foreseeable future. Compression readings, taken on June 14, 2016, are as follows:
Cylinder 3: 160 psi
Cylinder 2: 150 psi
Cylinder 1: 148 psi
Cylinder 6: 150 psi
Cylinder 5: 150 psi
Cylinder 4: 150 psi

Tuesday, June 14, 2016, turned out to be another gorgeous Southern California day. We opened the electric sunroof and headed for the Ventura hills.

Driving such a well-sorted Carrera is a pure delight. The car starts, runs, drives, shifts, corners, and stops perfectly.

Returning home, we feel the 3.2 Carrera to be the most perfectly balanced classic Porsche 911 money can buy. Unlike some of its siblings of earlier vintage, the 3.2 can easily be enjoyed on a daily basis in the year 2016.

There will always be plenty of people longing to own a classic Porsche Carrera, factory ordered in a special color, nicely equipped with air conditioning, electric sunroof, and all the other desirable goodies, which makes continued, steady appreciation virtually certain.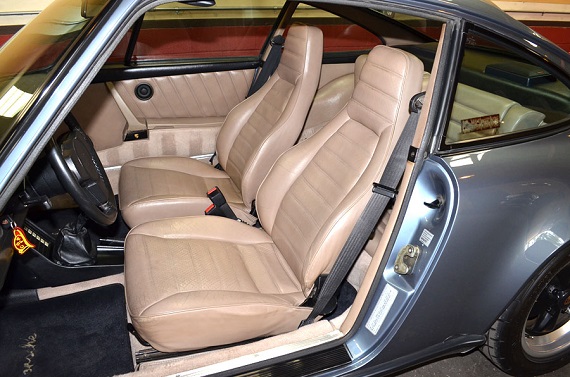 I'm fairly impressed by the condition of this Carrera given the mileage. Even at nearly 200K it shows better than many 911s we come across with half that mileage. (Though I've never seen a seller refer to any car as having a "virginal undercarriage.") The front seats, said to be original, look like they hide their wear well; I'd be interested to have a better look at them. But the rear seats look as if they've seen little use and show quite well. The paint too looks in fine shape, with the typical rock chips we're accustomed to but certainly nothing that would cause much concern. Overall this looks like a really nice first-year Carrera and even at this mileage I think, given its apparent care, that it could have a good deal of life left in it. We'll definitely want to see its maintenance history so we have a sense of where everything stands, but at the very least we have a nice start. The price is probably too high at this mileage, but perhaps if there has been a good deal of work done that might alleviate any concerns about near-term expenditures then that price won't have to come down too much.
-Rob