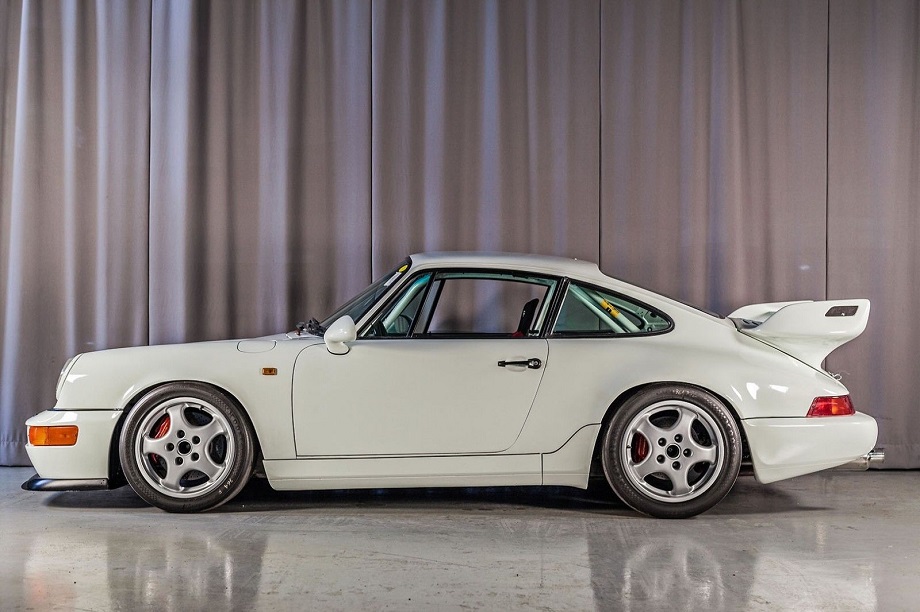 I've got a couple of very interesting and rarely seen 964s to start this week. Both, of course, are fairly expensive (well, in one case very expensive) and both showcase models not originally made available in the US market.
We'll begin with this: a 1992 Porsche 911 Carrera RS NGT. Any Porsche enthusiast will be familiar with the Carrera RS. Whether you're familiar with the 964 Carrera RS or not, the model itself is well known and follows the tried and true formula of combining more power with less weight to produce a wonderful performance-oriented 911. Less familiar is the RS NGT, a model that took the weight loss program of the standard RS a few steps further. So while we might think of the Carrera RS as a track-focused 911 you can enjoy on the street, the NGT really is more of a track car. The interior is fully stripped of all comforts (instead of carpets you get plywood floors!) and a full roll cage welded in place. Additional features like a long-range fuel tank, fire extinguisher, and external cut off further separate these cars from your standard RS. 290 were produced.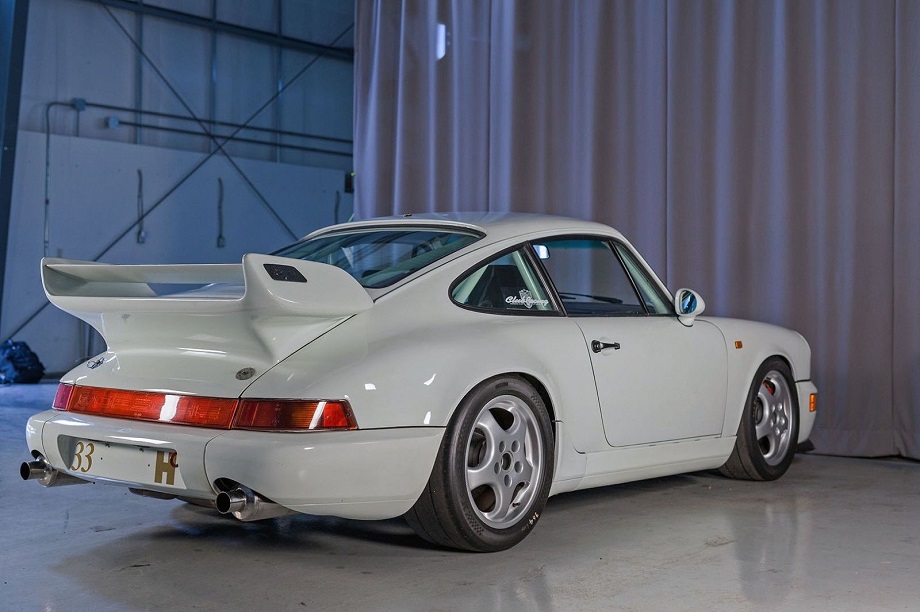 Year: 1992
Model: 911 Carrera RS NGT
Engine: 3.6 liter flat-6
Transmission: 5-speed manual
Mileage: 45,360 mi
Price: $229,000 Buy It Now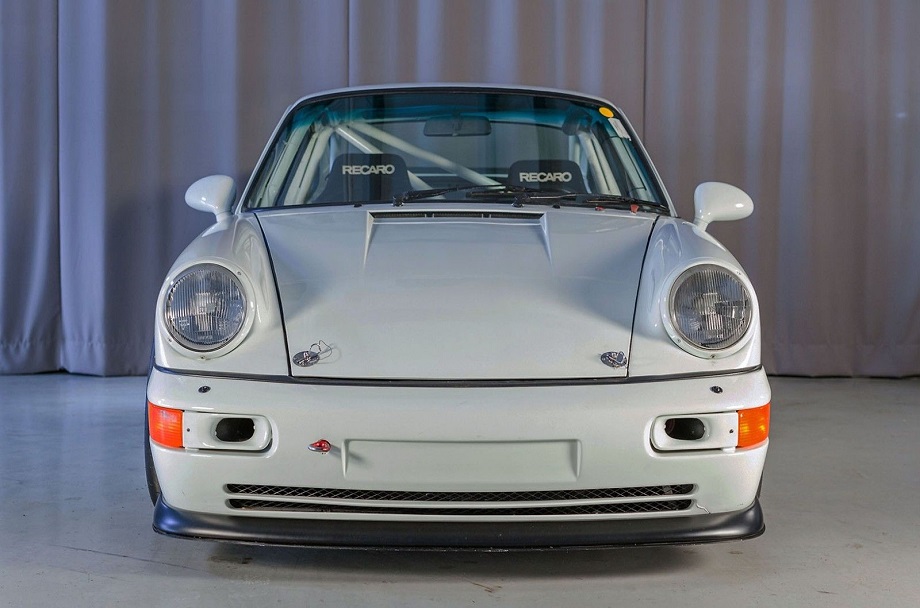 1992 Porsche 964 RS NGT

• One of only 290 NGT versions produced

• Most race ready Porsche of the early 1990s

• Optional equipment; Racing Safety Equipment

• Highly desirable vintage race car

The Vehicle Offered:

Refinished in the original Grand Prix white, this NGT is fully prepped in race form and was actively campaigned throughout Europe. There are log books documenting its travels on some of the most famous circuits of Europe. The car came from Belgium in late 2002 to the US and was acquire by us in 2007. There are extensive service and maintenance records. The engine was fully rebuilt by the 901 shop and has approximately 5 hours running time on it. The original hood and tail are included with the car and comes with a factory COA.

Vintage racing anyone? Monterey, Sebring, Watkins Glenn. This car will be accepted at any of the major prestige events. Or, if you choose it could easily be brought back into street form.

Model Overview:

In 1992, Porsche produced a lightweight, rear-wheel-drive only version of the 964 called the Carrera RS. It was fitted with a revised version of the standard engine titled M64/03 and had increased power output of 256hp along with a lightweight flywheel coupled to the G50/10 gearbox with closer ratios, asymmetrical Limited Slip Differential and steel synchromesh.

A stripped-out interior devoid of luxuries such as electric windows, rear seats, air conditioning, and cruise control were part of the RS package, as were the bucket front seats. The hood was made of aluminium, the chassis was seam welded, and sound deadening was deleted. Furthermore, the glass was thinner in the doors and rear window. The Carrera RS is approximately 155 kg lighter than the standard model.

The NGTs were further stripped-out with all carpets and soundproofing removed. Front carpets were replaced with plywood footboards, a full welded cage was fitted, and seats were Nomex-covered rather than leather. Additionally, the NGTs featured a long-range fuel tank, plumbed in fire extinguisher, external cut-off, fire extinguisher release, and a relocated DME. Harder and more track focused, these were great racers and are still running in events like the Nurburgring 24Hrs. A total of just 290 were made. VIN#WP0ZZZ96ZNS499084

Manx Classics has grown from a lifelong passion for great cars and evolved into a complete, top to bottom restoration shop, classic car sales and service facility ready to meet and exceed your needs. We encourage all interested buyers to book an appointment and inspect the vehicle in person. International buyers are welcome, we have experience in shipping vehicles worldwide and are able to arrange transport if requested. Please note, all transportation costs are extra and are not included in the listed sale price of the vehicle.

For Canadian Residents, Price + Applicable Taxes + Applicable Licensing Fees. All Prices in USD's.

We are experienced with overseas shipping and are happy to provide assistance upon purchase. Typical cost to ship to most major ports in Europe is approximately $1,200.00 US plus insurance.

This vehicle is being sold as is, not certified, not safetied, not e-tested and is not represented as being in road worthy condition, mechanically sound or maintained at any guaranteed level of quality. The vehicle may not be fit for use as a means of transportation and may require substantial repairs at the purchaser's expense. It may not be possible to register the vehicle to be driven in its current condition.

We are enthusiasts just like you. Please contact us for further information about this vehicle. As international buyers and sellers of vehicles, we look forward to servicing our clients both at home and abroad and can help arrange shipping.

For more information, please contact: (519) 938-9340 or 1-289-983-0500.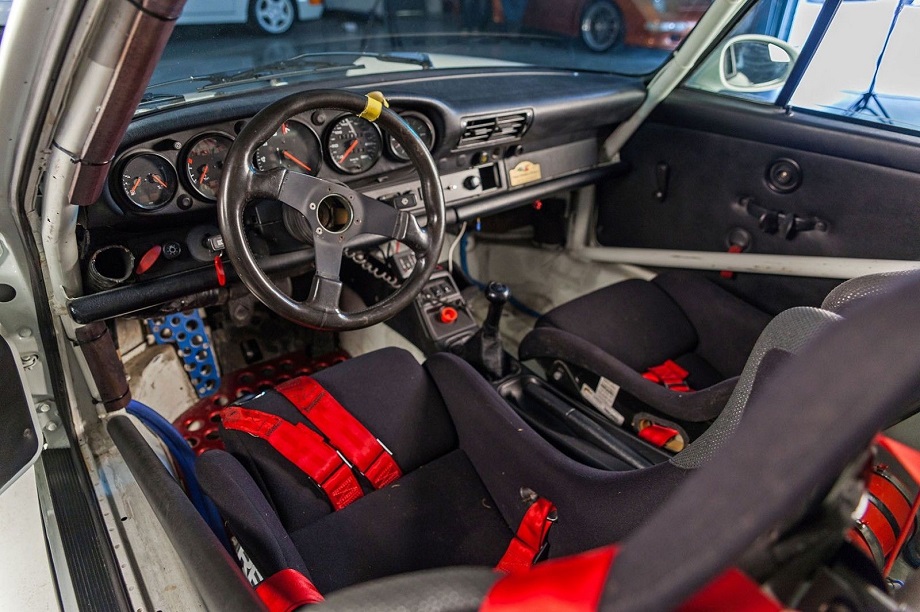 As you can see the NGT is very much like a Carrera Cup, so much so that I'm kind of curious about the differences between them. Is it simply a matter of the Cup cars meeting the requirements of their racing series while the NGT was not beholden to those details? Regardless, I imagine this would make for a heck of a track car!
From the ad it sounds like this NGT has seen plenty of time being used in the manner it was intended on the many tracks across Europe. The engine has been rebuilt and the car is said to come with extensive records. Given the track-built nature of a car like this those records will be quite useful for fully understanding its current condition, especially if your plan is to continue racing it. It currently wears a rear wing and front spoiler, near of which were standard, but the original parts do come with the car. We only see one shot of the interior and it looks like the original plywood flooring has been removed. We also wouldn't classify this as the cleanest interior we've ever seen. I suppose it does have the look of a well-used track car.
Opportunities to purchase a 964 like this obviously are quite rare and they aren't cheap. With an asking price of $229K there certainly are a lot of Porsches you can choose from and I'm guessing this NGT wouldn't be road legal in the US (nor would it be comfortable). But you wouldn't have to worry about adding miles to it since it has plenty and even with its high price it is still well below prices we see for a Carrera Cup and even for quite a few of the Carrera RS that have made it to our shores. So, not cheap, but perhaps reasonable all things considered?
-Rob